I skied in June.
Some people make it a goal to ski 12 months out of the year, which in Colorado is definitely possible. I maybe I'll try to do this next year. But this was my first time skiing in June, and it was awesome.
My buddy Alex Vidal invited me out with another friend to go on a early morning mission to Brainard Lake to ski Mt Toll, one of the snowy peaks easily seen from downtown Boulder.
We start the drive well before sunrise and get to the Brainard Welcome Center just as the sun is coming up. There are a few other cars in the parking lot, but we don't really see anyone else on the trail. The road to Brainard lake was still closed for a few more days so we brought our bikes to ride the 4 miles up the road.
A moose!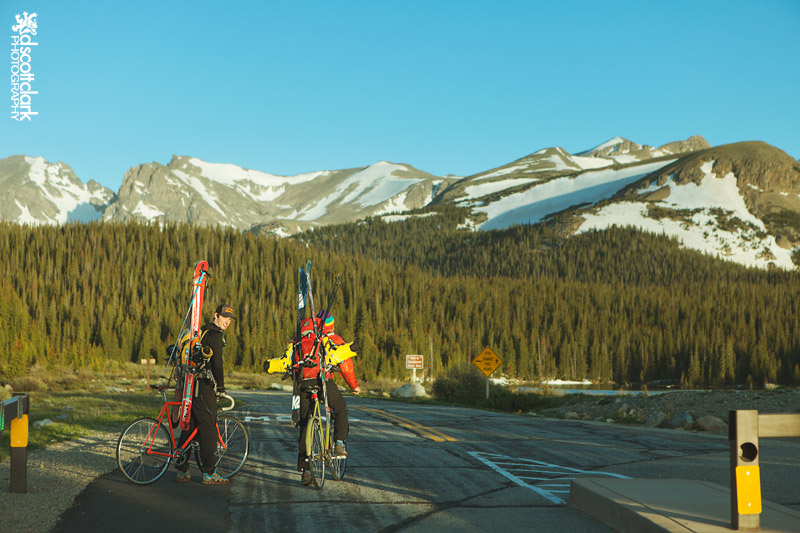 These guys were always waiting for me.
I found out I was not in biking shape. Both of the others were on single speed bikes, just cruising up the hills. I, on my stiff tail converted commuter 21 speed bike, found myself walking several of the hills. My legs were done before we had even started. We got to the trailhead and switched our shoes out for ski boots and started skinning uphill. I had thought after the bike ride there would be no possible way to keep up, but funny thing, skiing uphill uses different muscles than biking. I have those muscles!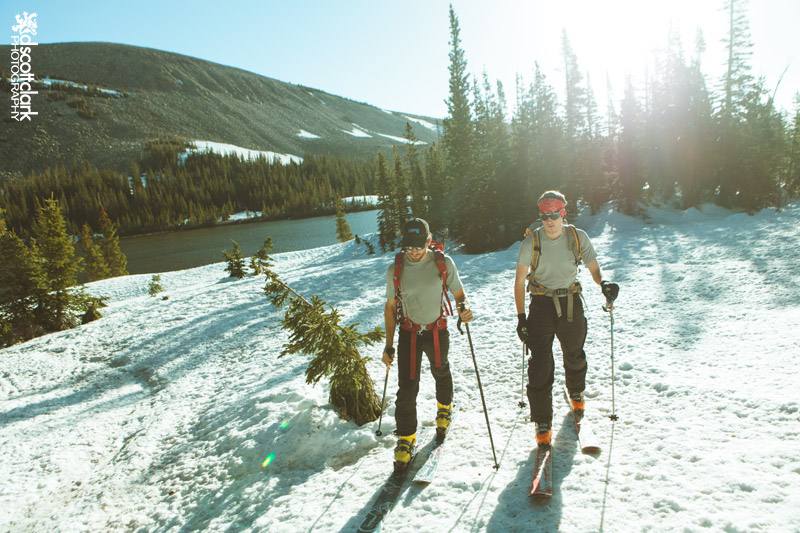 Middle June, bluebird day. It was quite warm going up hill.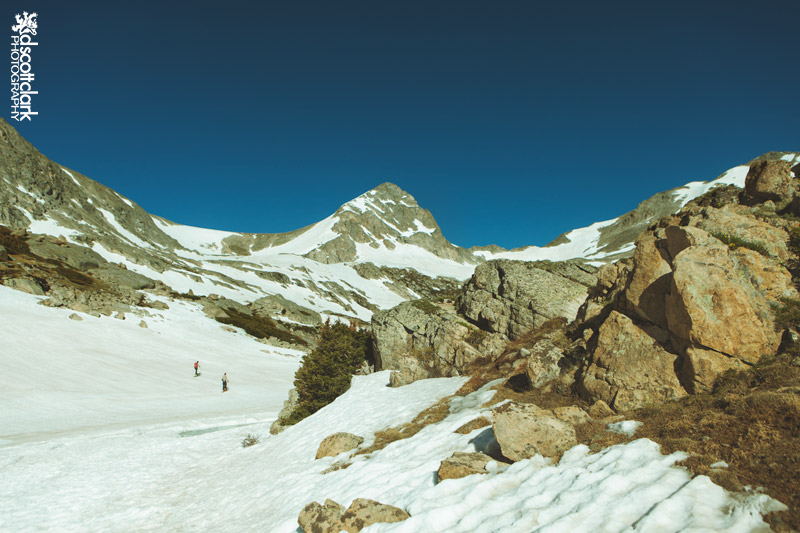 First views of Mt. Toll. We skied the left face off the peak.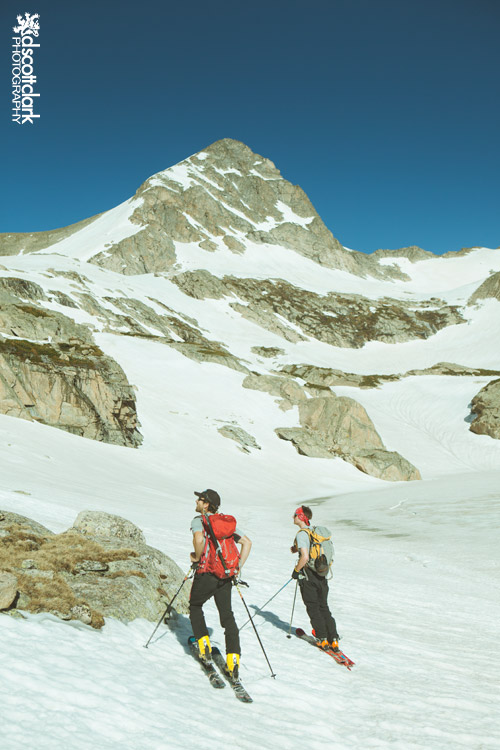 Debating our approach route.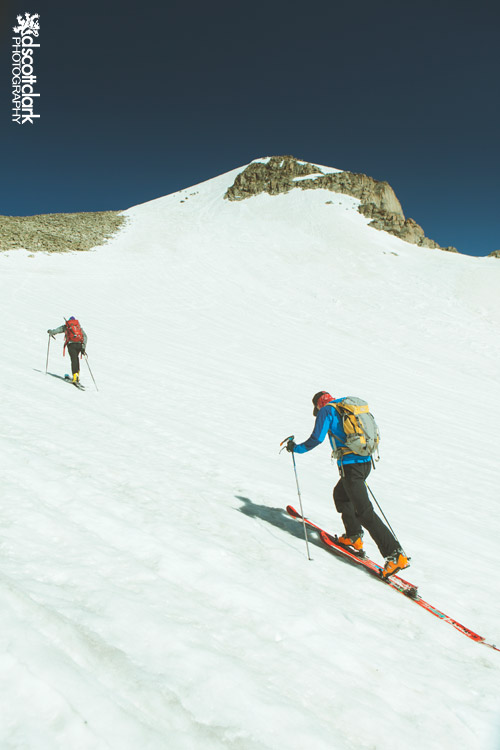 We skied uphill as long as we could. It eventually got too steep, and we had to boot pack.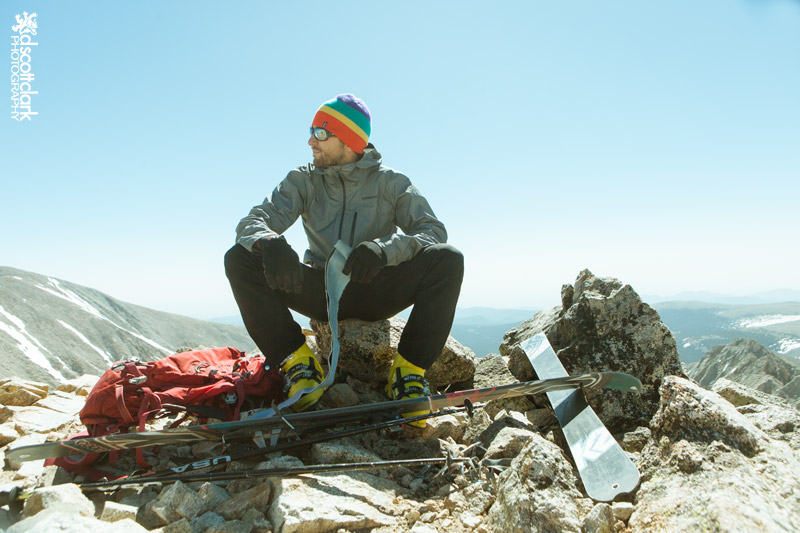 Alex at the summit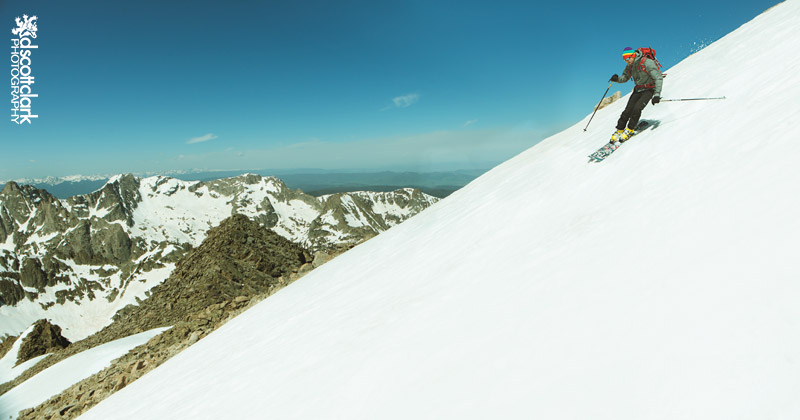 The sun baked snow gave us some high quality turns. Soft enough for great control, but not too slushy. Views over the Indian Peaks were fantastic.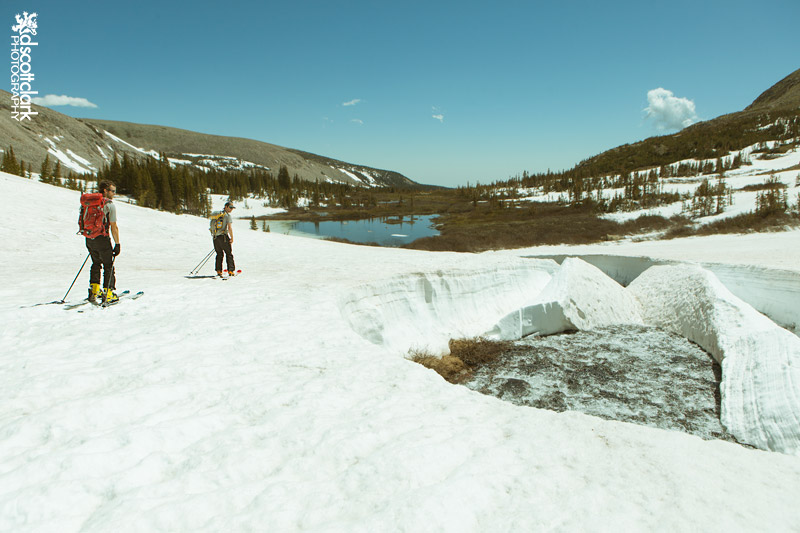 Crazy hole in the snow over the creek.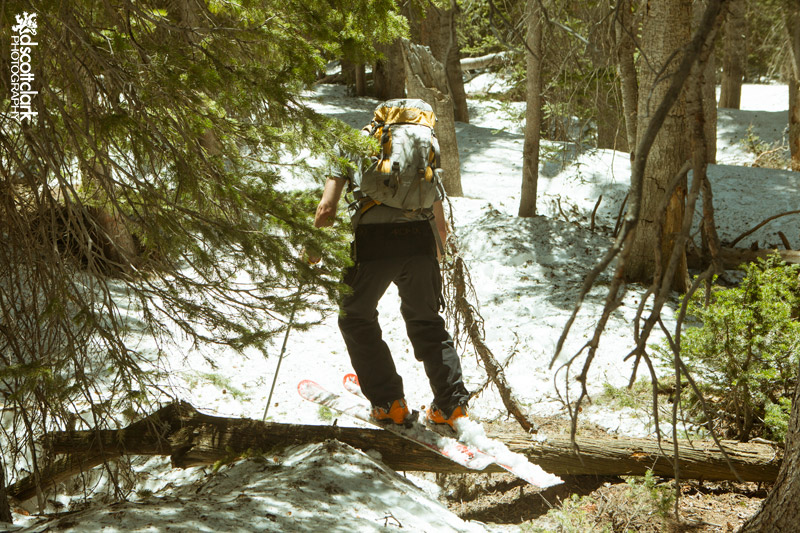 This was the theme of the walk/ski back to the trailhead.
I was absolutely exhausted (and quite a bit sick) when we got back to the trailhead. I was more than happy that I got to put my shoes back on and ride a bike downhill for four miles.
It's now October. Arapaho Basin has already opened for the season. I'm really hoping this is the epic season some forecasters are predicting. I'm hoping to beat last year's record of 21 days on the slopes. Need to start soon!