We stop in Rifle Mountain Park for some hard, limestone sport climbing for a couple of days. When I go to Rifle I feel like the weakest climber in the world. Typically I am the weakest climber I meet there. It's incredibly humbling.
"I'm just working this 5.13c, it should go down pretty easily."
"I just did all the moves on my first 5.14!"
"Can you get some shots of me on the 5.14 I just got the first ascent of?"
I didn't climb much. I mostly hung uncomfortably from my harness and snapped photos while I lost all feeling in my legs. I shot Sarah and Chelsea Rude working Apocalypse '91 (5.13b).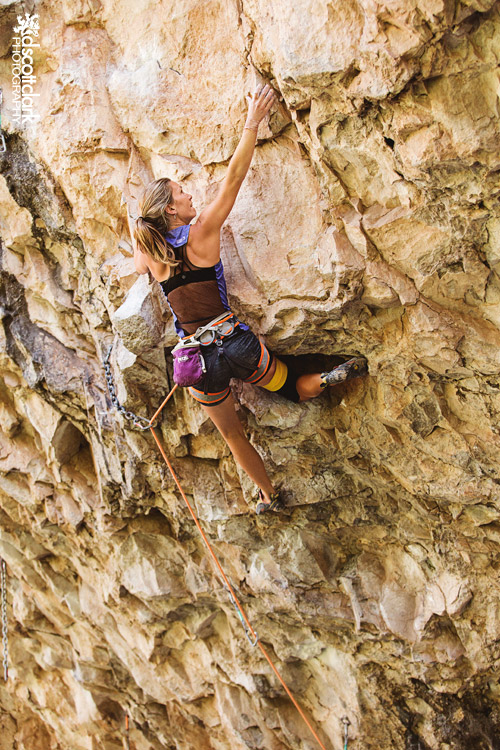 KNEEBARS!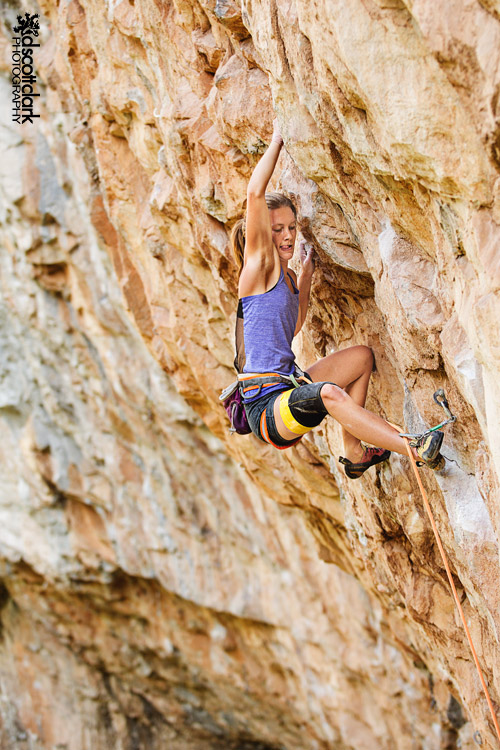 Try Hard Tongue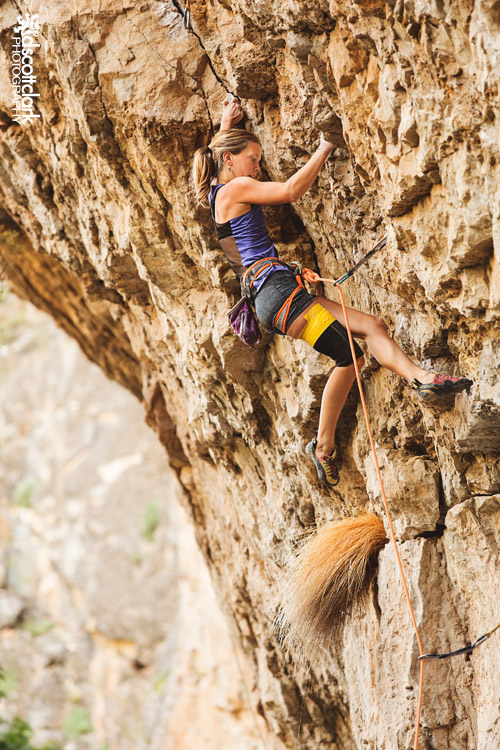 Chelsea climbing on a 5.14a, Bride of Frankenstein I think?
Jon Cardwell was working on Planet Garbage, a new link up that Matt Hong had gotten the first ascent of a couple weeks earlier. Jimmy Webb had broken off a huge hold since Hong's send making the route seem impossible. But Jon tried a huge dyno past the broken hold off of a terrible looking sloper pinch. After a few attempts Jon stuck the move and declared that the route still goes. Jon eventually sent the route a couple weeks later.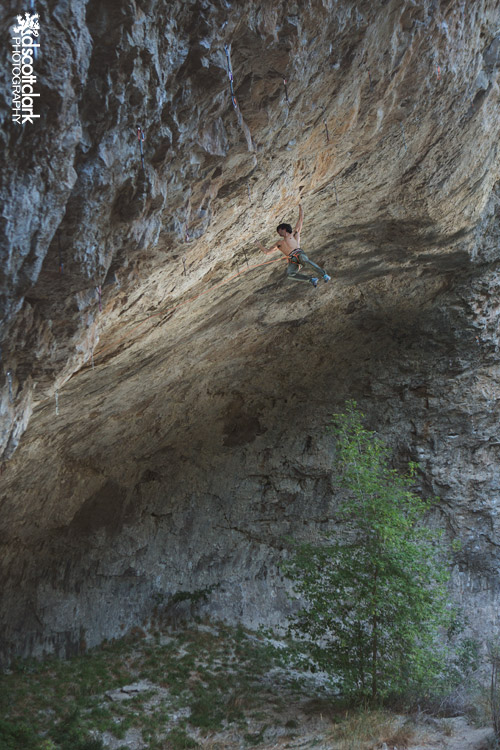 Jon Cardwell holding on after a massive dyno on Planet Garbage, 5.14c?
I think I have climbed more trees while shooting with Jon and Chelsea than anywhere else. I climbed a skinny, unstable tree to secure a flash near the top. Gorillapods work great for this.
A couple weeks before Jon had gotten the first ascent on Nastalgie (5.14) in the Wasteland, and asked me to get some shots of him on it.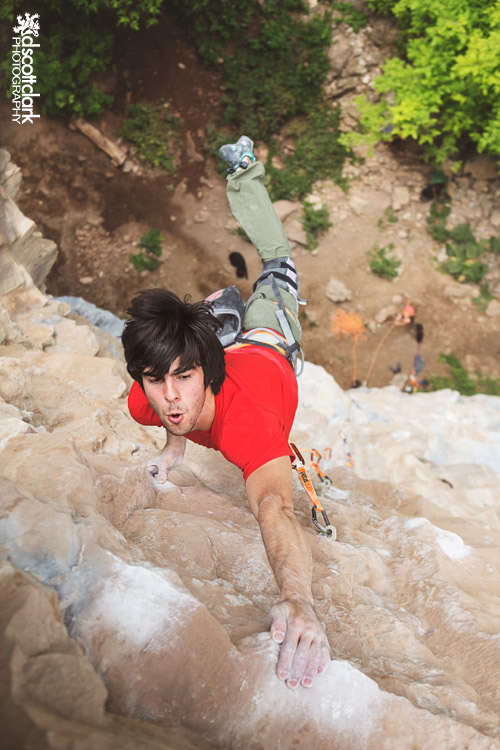 Jon sticking the crux move of

Nastalgie, 5.14
It was a great weekend in Rifle, but after two and half weeks on the road I was ready to return to Boulder. Love having a home I'm excited to return to.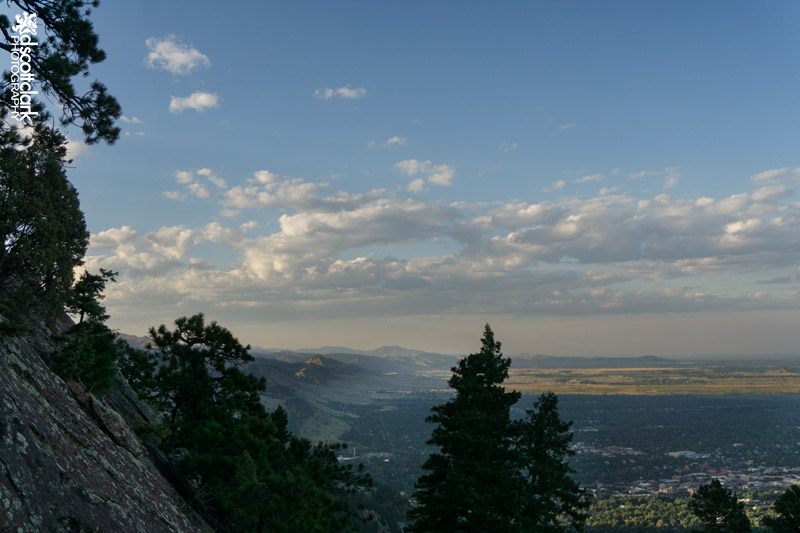 Quick free solo of the 2nd Flatiron.