Allison put the idea in my head to try surfing on the Oregon coast during my trip, but with the weather it wasn't worth it for them to make the four-hour drive the first weekend I was out. I'd never surfed despite traveling through amazing surfing locations in South East Asia, so I was pretty disappointed. When I got to Bend the next weekend, though, I was pretty set on trying downhill mountain biking at Mount Bachelor, but Allison decided to make the trip out to the coast at about 2pm Friday. So flipping my psych from mountain biking to surfing, I made the four-hour drive through west central Oregon to Pacific City.
| | |
| --- | --- |
| | |
My first time surfing, I stood up and rode a wave all the way in for the first time after an hour. I think I spent a total of six hours in the water the first day, not coming in for a stretch of 3 hours before I realized how exhausted I was. Holy hell, surfing (and the waves) beats you up. Every part of my body hurt, my climbing injury in my shoulder sprang back to life, and the board torpedoed my hip which made me hobble for a week. But I kept going. I was determined to be proficient. I tried again on Sunday and had to relearn how to stand up, tried a short board (easier to maneuver in the waves, fun to ride on your knees, but seemingly impossible to stand up on), and figured out bigger waves. I enjoyed myself, tried hard, and was exhausted. I didn't catch the "Oh my God! I need to do this every day!" bug, which I'm fine with. I don't live next to any surfing. I didn't really take the time to shoot anyone surfing, but I shot the crew I was with getting ready, Max, Jonny, and Allison, on a beautifully foggy morning.
After the first day of surfing, Jonny was determined to get on his skateboard in the impressive Lincoln City Skateboard Park at Kirtsis Park. Definitely the coolest skateboard park I've seen.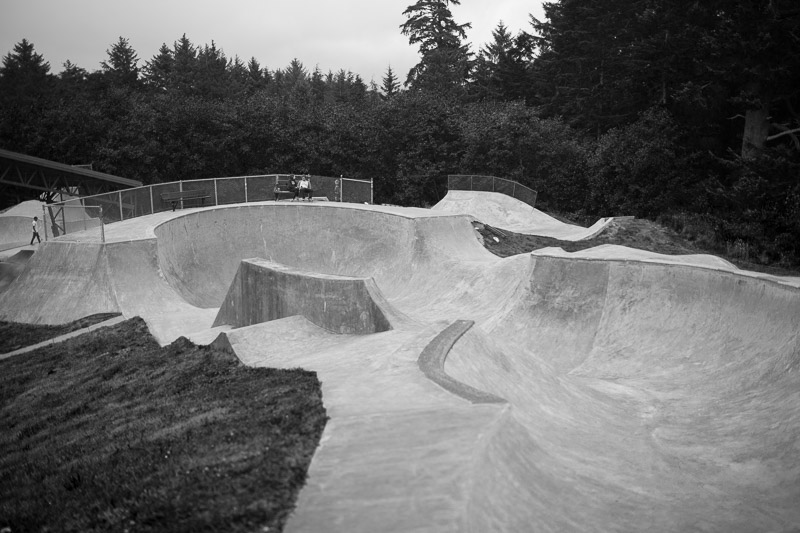 This only shows a small section of the complex
Jonny Sischo riding the wave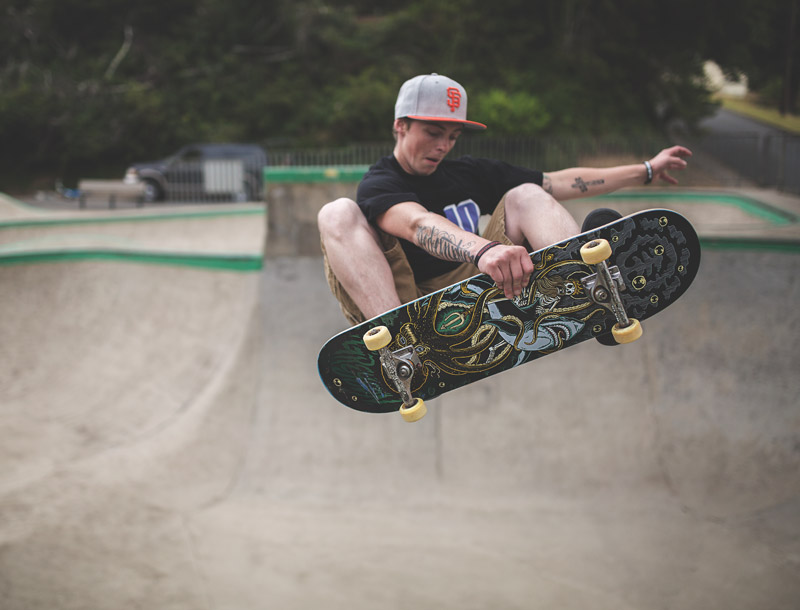 I don't know who this kid was, but damn he could rip. One of the most impressive riders I've seen in person.