Last spring, Genevive was hit up by her friend, Carey de Victoria-Michel, inviting her to go to Yosemite Valley to try and send her long-term project, Separate Reality, a beautiful roof crack high up on the road to Tuolumne that overlooks the entrance to Yosemite Valley. Genevive was excited to go play on the crack and support her friend, and she would get to experience the magic of Yosemite for the first time!
Our plans hit a minor hiccup when Yosemite temporarily closed due to flooding. We were concerned that the climb might not dry in time for us, but when Yosemite reopened, we decided to take a chance on the still-moist conditions.
If you've never approached Yosemite from the west, you're missing out on the awe-inspiring sight of El Capitan presiding majestically over the valley. Genevive's wide-eyed wonder captured that feeling perfectly. It's the kind of place that can turn even the most seasoned traveler into a wide-eyed child, utterly captivated by the sheer grandeur of the surroundings.
On the drive into the valley, we made the mandatory stop at the Fern Spring, a freshwater spring that flows into the Merced River. You can fill your water bottles, or just splash some cold water on your face.
During our time in Yosemite, I focused on capturing lifestyle & climbing photos for Genevive and Carey's sponsors, Title Nine, Mountain Hardwear, Evolv, and DMM. But in between, I couldn't resist snapping a few shots of the stunning landscapes around us.
Both Genevive and Carey put in the hard work on climbing Separate Reality, and both proudly sent this iconic test piece in great style! I had the opportunity to give it a couple of tries and I figured out some great beta that would work for me but I was focused more on capturing their experience than climbing it myself.
A friend from the Bay Area paid us a visit during our Yosemite adventure, proudly showing off his new Ford Bronco. I managed to convince him to drive back and forth in front of me while we were on Big Oak Flat Road.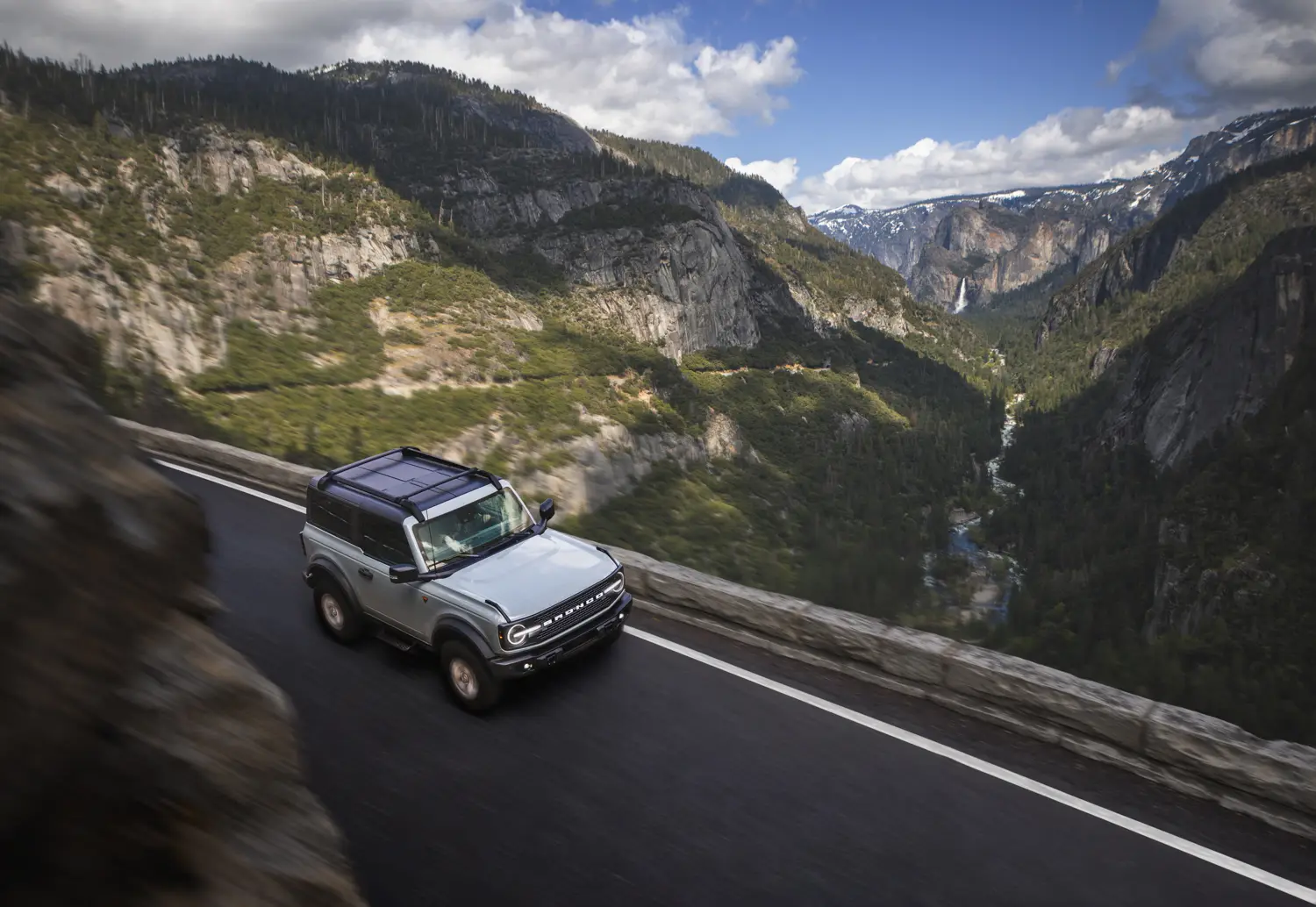 Our Yosemite excursion was a success for both Genevive and Carey's climbing objective and capturing some great lifestyle photography. The magic of Yosemite definitely sticks with you after you leave, and we can't wait to come back soon to experience more of what the National Park has to offer.