I know, spring has sprung, but I'm just trying to get caught up on my blog posts. I have a ways to go.
I started ice climbing last year and fell in love with it. I didn't get out nearly enough this year, but I got a few times in early in the season. I went to Vail with Kevin Kelly and Matt Lloyd last december and climbed East Vail Falls.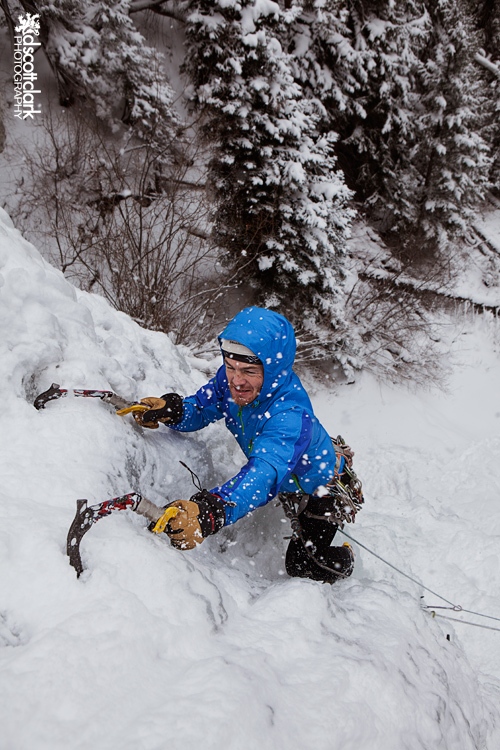 The Scotsman himself, Kevin Kelly hacking away, rocking my Marmot Silverton Goretex Pro Shell
I bought the Marmot Silverton Gore-Tex Pro Shell as my main ski and ice climbing jacket this year and it performed wonderfully. I gave up an insulated shell and layered up much more this season. On most in-bounds skiing days a base-layer, a puff, and the Silverton were more than enough to keep me warm. On the coldest of days I'd add another midlayer and be fine. I never felt too swampy in the jacket, the Gore-Tex letting the heat vapors pass through. The waterproof zippers can be hard to pull sometimes with gloves on, but overall not a big deal. The pockets are well placed and HUGE. The removable powder skirt was useful on the rare powder day in Colorado this year.
There were many times that I was incredibly thankful I was wearing this jacket this season. One such example was in Hyalite Canyon, Montana on Slight of Hand (Near Emerald Lake). Even though it was well below freezing the waterfall on Slight of Hand was splashing all over the route. By the end of the route my glasses, beard, and most everything else were covered in icicles, but because the Gore-Tex Pro did it's job my body was bone dry.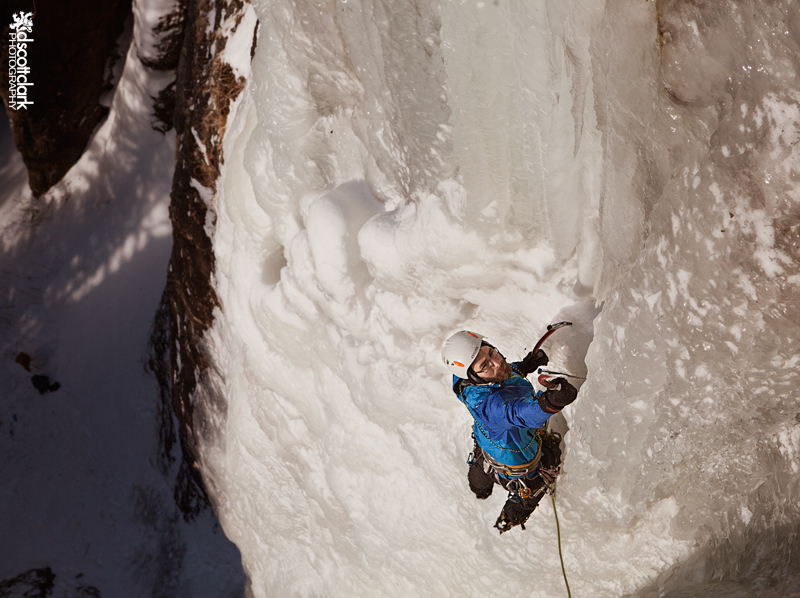 Getting into it on Sleight of Hand (WI4) in Hyalite Canyon, Montana.
I saw online when I ordered that the jacket fits tight and you should order a larger size than normal. I found the Medium baggier on me than I like and wished I'd gotten the small. But bigger does mean you can layer much more, which might come in handy this summer in Peru. Overall, I love the Silverton. It's been a fantastic jacket, and I know it will be with me for seasons to come.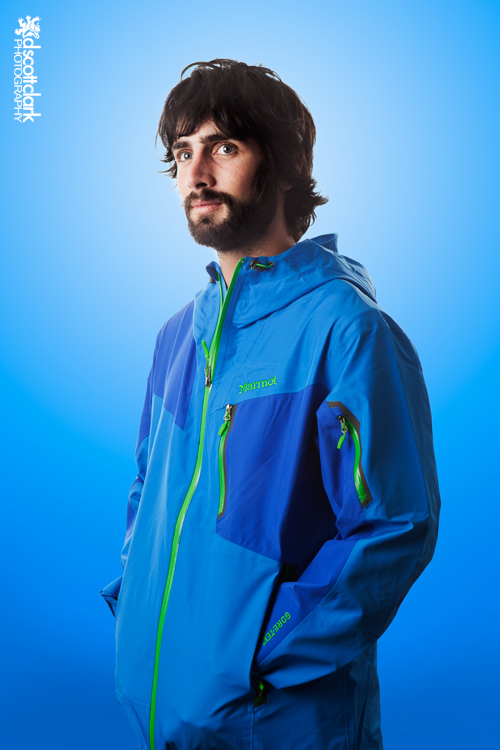 And another gratuitous ice climbing photo of Matt Lloyd on East Vail Falls.