I started a road trip before all of Covid-19 craziness began in this country, planning on ice climbing in Cody, WY; skiing in Jackson Hole; skiing Snowbird & Alta; skiing in Tahoe; then making my way to Los Angeles for portfolio reviews with NYCFotoworks-LA. I was hoping to setup some shoots along the way, focusing on automotive lifestyle, but by the time I got to Jackson Wyoming, things had started to get weird. 
In a last ditch effort to try and make something happen, I saw a shiny white Ford F-150 Raptor at a trailhead and approached the owner. Ross was psyched to get photos of his truck, so we went searching for a snowy road. 
I had him drive his truck, spinning the wheels in the snow, past me closer than he thought was comfortable, but I kept telling him to get closer. Finally we got the right amount of throw in the perfect framing.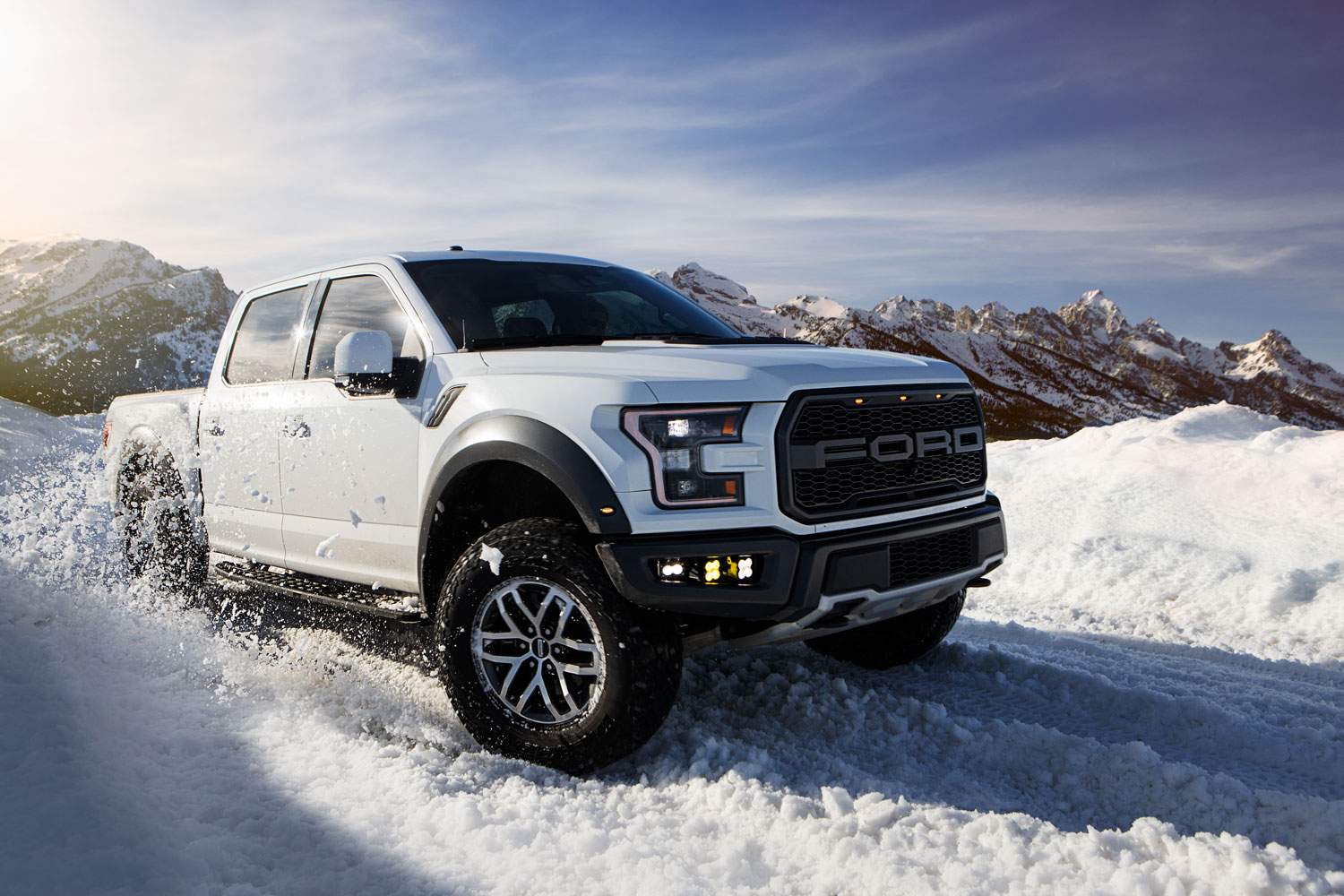 I wanted to get a bit of a different angle, put on the 70-200 and had Ross do a few more laps. When he threw the backend into the embankment blasting through the snow, I knew we had the perfect shot.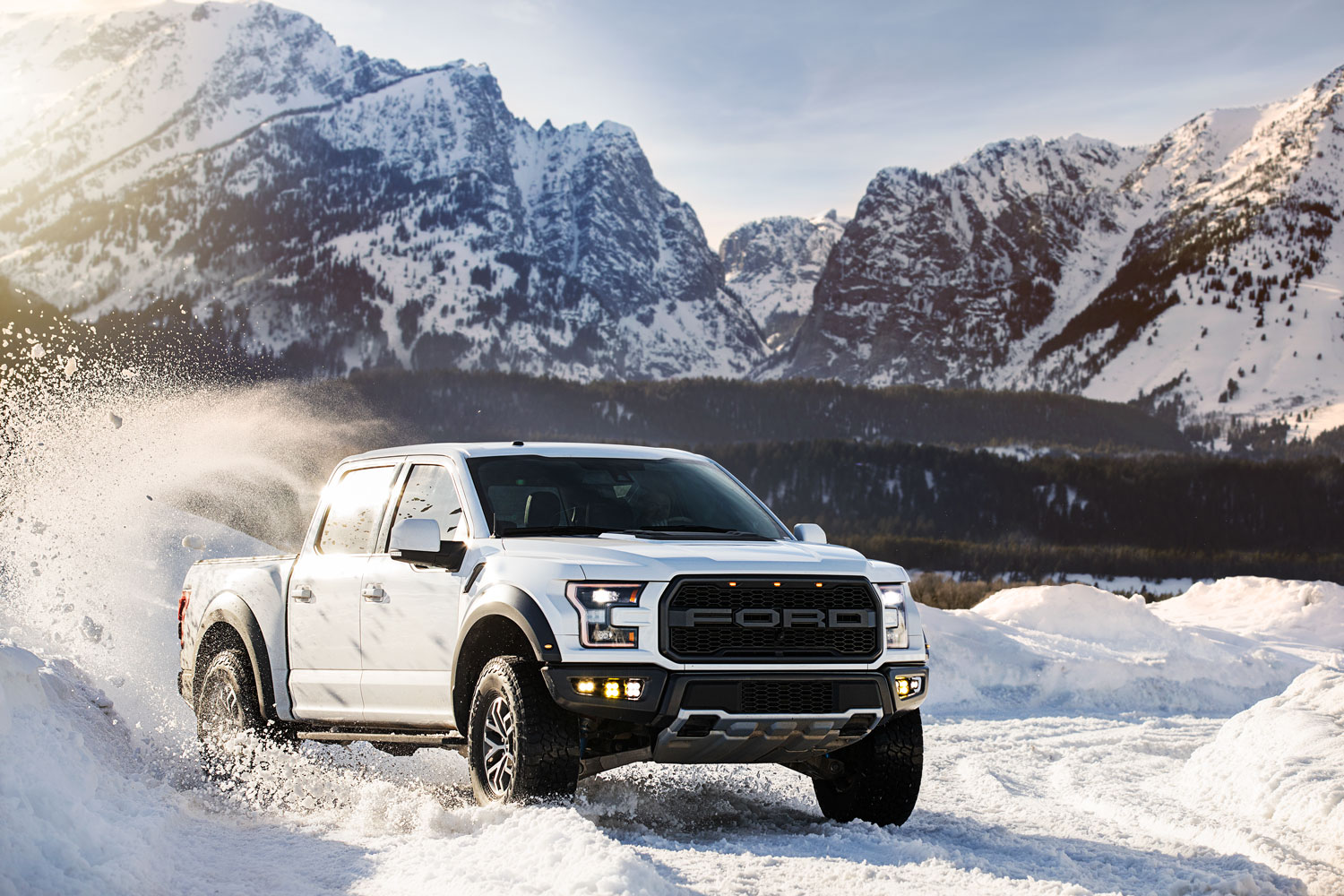 Tools:
Camera: Canon EOS R
Lens: Sigma 35mm Art f1.8, Canon 16-35mm f4, Canon 70-200mm f2.8 IS v3