Sitting below the popular High Wire Crag and, one of my favorites, the Wall of Justice in Clear Creek Canyon is a new crag with some great lines called Low Wire. Kevin Capps bolted this area this summer and has been working on sending all of the routes. The last one is the hardest, a 5.13b?, in a very overhung cave with some big powerful moves.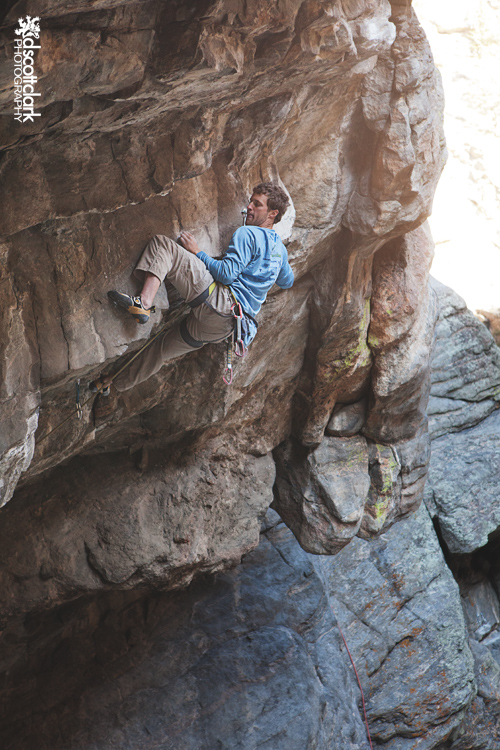 Kevin Capps climbing The Grizz 5.13b
Two routes, a 5.12a/b and a 5.12c, are just above the river.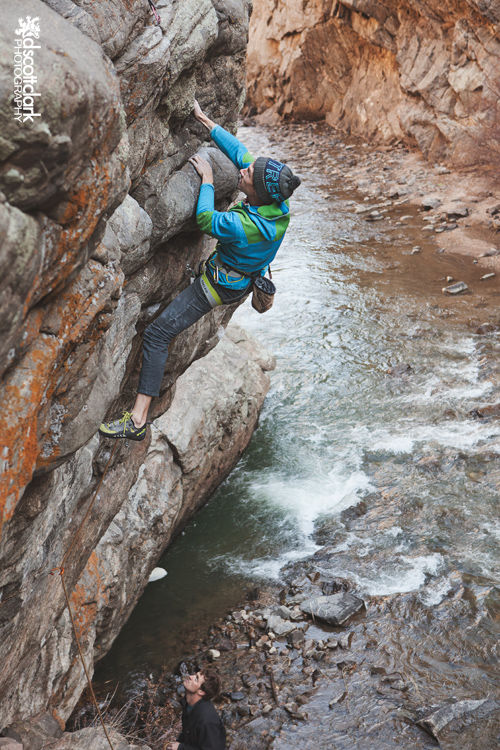 Matt Lloyd climbing Groove Town, a very hight-dependent 5.12a
There are routes that range from 5.9+ to 5.13 including a great 5.12a, "Fly Low", which is my hardest flash (climbing a route from bottom to top without falling on your first attempt).
To get out of the area you have to climb a 5.4 slab. Right now there is a rope to assist in your ascent. Low Wire will be included in the new guidebook coming out soon!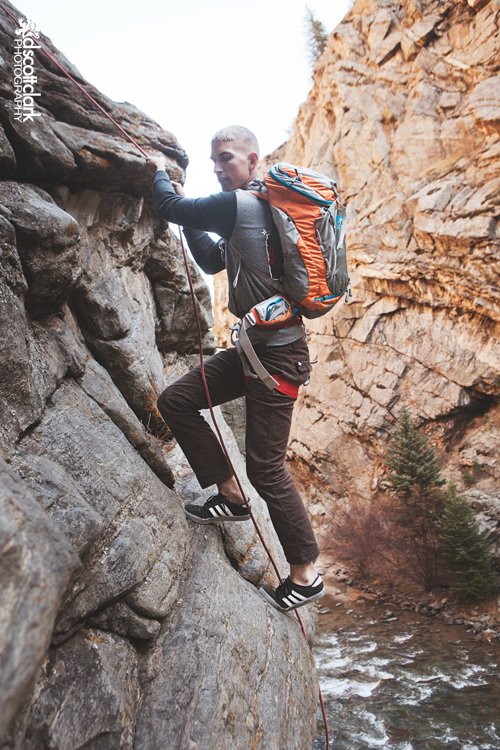 Daniel Cornella climbing the 5.4 slab out of Low Wire