So I might skip weekends. This is work.
This weekend I went on a much needed adventure to Durango, CO. I've been feeling stuck in Boulder for a while and needed to get out. It's a six and half hour drive to Durango, and it's a shame it's not closer. It was beautiful. I slept in my car at the Hermosa Creek Trailhead (Free Camping!) and when I came down the road in the morning I saw this: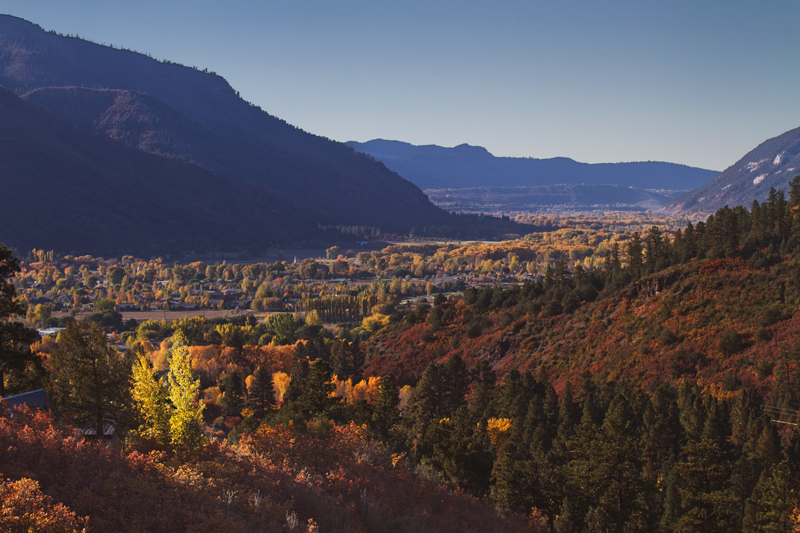 It's looking down the valley towards Durango. The leaves are in full fall colors. It was spectacular.
I spent the weekend with Chris Schulte, shooting some bouldering and mountain biking. I hadn't done any downhill mountain biking for over year. It was good to get out again. Another thing that I would love to get into more…but it's one.more.thing.
It was a great weekend.