Wearing glasses has always made wearing ski goggles uncomfortable for me. I have lots of problems with fogging and my face hurts from having the my glasses squeezed against my temples all day. When I was looking for goggles this year I looked at several different OTG (Over The Glasses) models, but most of them look like they haven't been updated since the late 1970's. When I found out that the
Oakley Canopy
, while extremely stylish, also were made to be OTG I was psyched. I wouldn't have to look like a grandpa this year. The Canopy is a new addition to Oakley's line of great goggles this year.
Oakley Canopy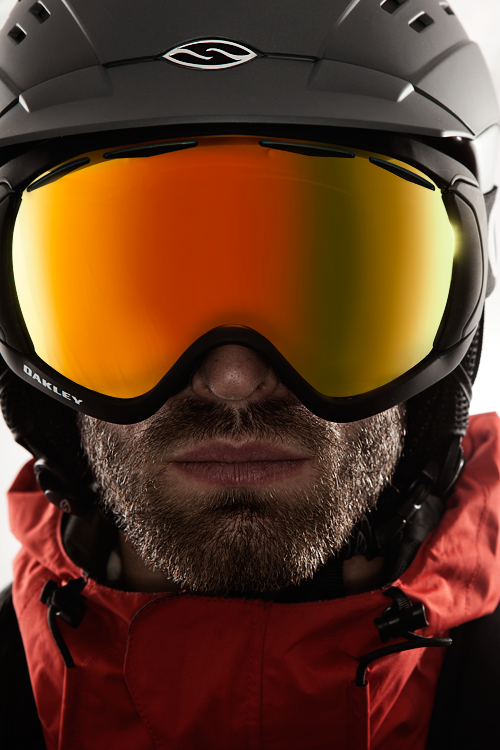 I do have to say that I never really imagined myself wearing Oakleys; I've always associated the brand with a certain type of person, one that I would like to think I am not. But maybe that applies more to the sunglasses than ski goggles. I still can't really imagine spending $160 on a pair of sunglasses that I would lose or sit on.
But these goggles are by far the most comfortable goggles I've ever worn, but perhaps that's not saying a whole lot. I've never really invested good money in goggles, usually going for the cheapest I could find. For years I wore a kids goggle I found for $15 at a ski resort. I have no clue how I got my glasses in side them. And I thought fogging was just something you had to live with. Funny how technology solves a multitude of problems.
The Oakley Canopy goggle is full of great technologies designed to enhance the user's experience. The oversized goggle's frame is light, comfortable, and low profile maximizing the space for the lens. It fits great around the nose, and the triple layer foam and fleece lining that keep contact with the face is comfortable all day long. Hidden spaces in the plastic of lens allow your prescription glasses to fit in the goggle without putting pressure on your temples. I'm loving being comfortable in them. The shape of the goggle and the articulating outriggers fit easily with most helmets as well (Oakley says their ventilation works better with Smith brand helmets than Smith's own goggles).
The real technologies are in the lens. The dual lens keeps the cold air on the outside and the warm air on the inside which reduces the chance for condensation and fog. In the chance that there is fogging, the "F3 Anti-Fog" coating absorbs the moisture on the lens. Really the only problems I had with fogging were on my own glasses and as soon as I got moving the goggles brought in enough cool air to eliminate it. I should figure out a fix to my glasses fogging…
Oakley's HD Optics keep the picture extra sharp and keeping the thickest point of the lens in the center eliminates any distortions you'd normally get with a lens this big. Oh yeah…this lens is BIG. You won't miss any tree or mogul unless you are blinking.
I'm psyched to be wearing these Oakleys this year.