I recently took a trip to Los Angeles for portfolio reviews at Fotoworks LA. I didn't just want to be in LA for 2 days, so I booked an AirBnB for 7 days and set up a few personal shoots to fill out my week.
I met Natalie Duran (@Ninja_Natalie , frequent gold sequin-wearing, always excited American Ninja Warrior and Madrock professional rock climber) at a Madrock dinner during an Outdoor Retailer Tradeshow several…(6?) years ago. She liked the mood board I'd created on Pinterest and agreed to meet me for a shoot. We decided on the Petersen Automotive Museum and LACMA in Mid-Wilshire.
The red wall on the shade side of the building immediately struck me as the obvious location to start on, and Natalie started running and jumping, expending her endless supply of energy while wearing her new and very sparkly Bell Bullit helmet.
Click on photos to see larger in a lightbox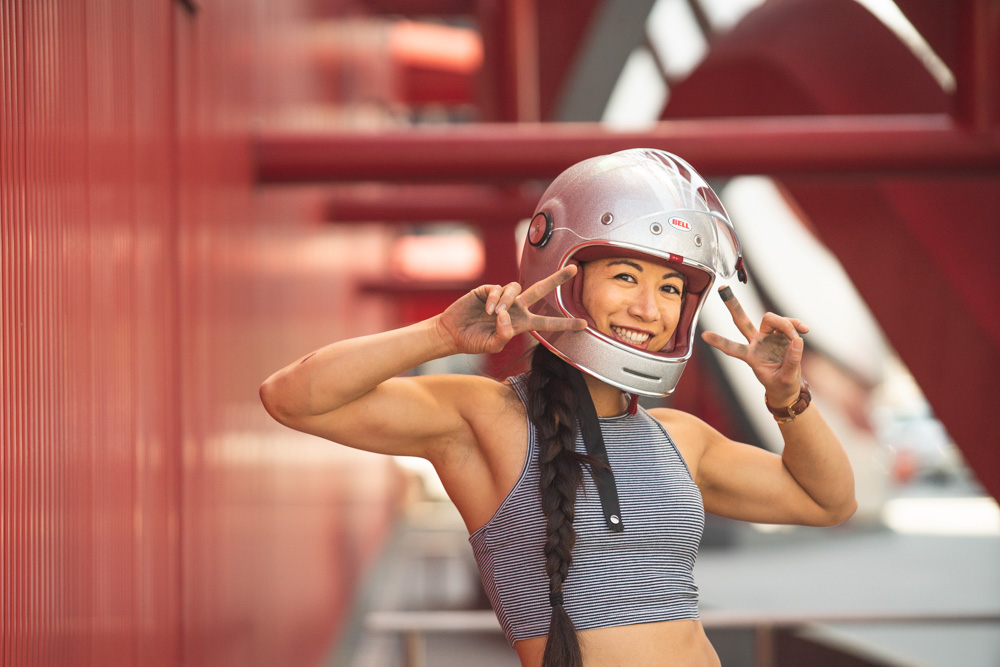 I felt like I'd sufficiently covered Natalie jumping around like a Lara Croft video game, and she had just froggered her way through traffic to climb on construction scaffolding, so I thought we should move on to the LACMA where she immediately found steps to use the wrong way.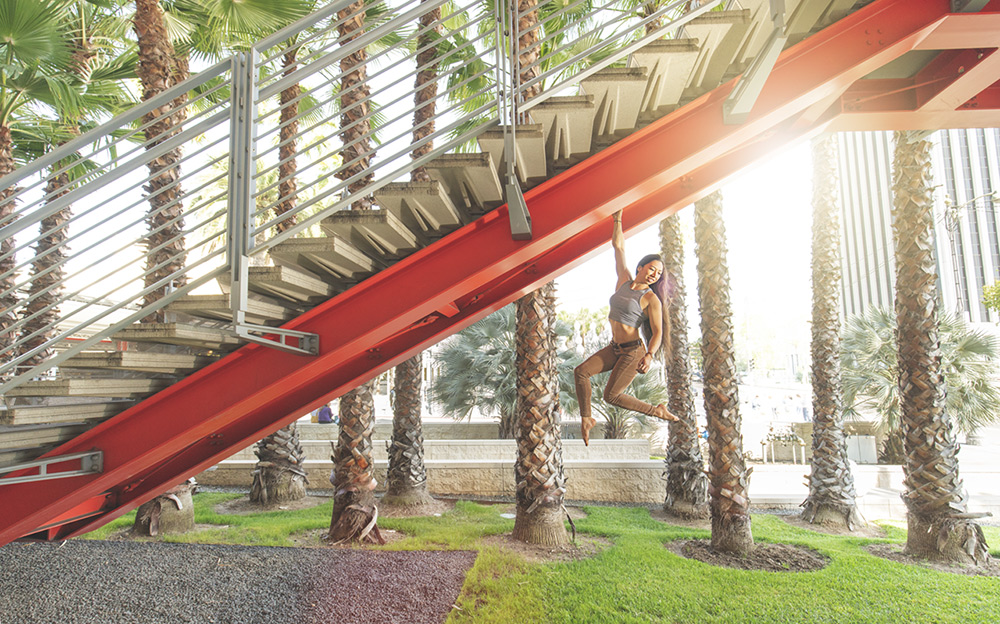 It was super fun shooting with Natalie! And it was great to see my buddy who moved to LA part-time, Parker Rice (aka Cinema Raven), who braved LA traffic to help out.
I'll be posting a few more from my personal shoots. Keep checking back here!