Melissa had always told me how much she wanted to go to a hot springs and Great Sand Dunes National Park. Labor day was her birthday, so we took off to southern Colorado to climb and explore. We climbed for a day in Shelf Road, then made our way to the San Luis Valley. We found an awesome open camping spot on BLM land, then soaked in Joyful Journeys Hotsprings.
Sunday, we moved our campsite to Zapata Falls. We stopped in the shadow of the Sangre de Cristo mountains to take some photos, then I missed the road to the falls and found these awesome wildish horses and a buffalo…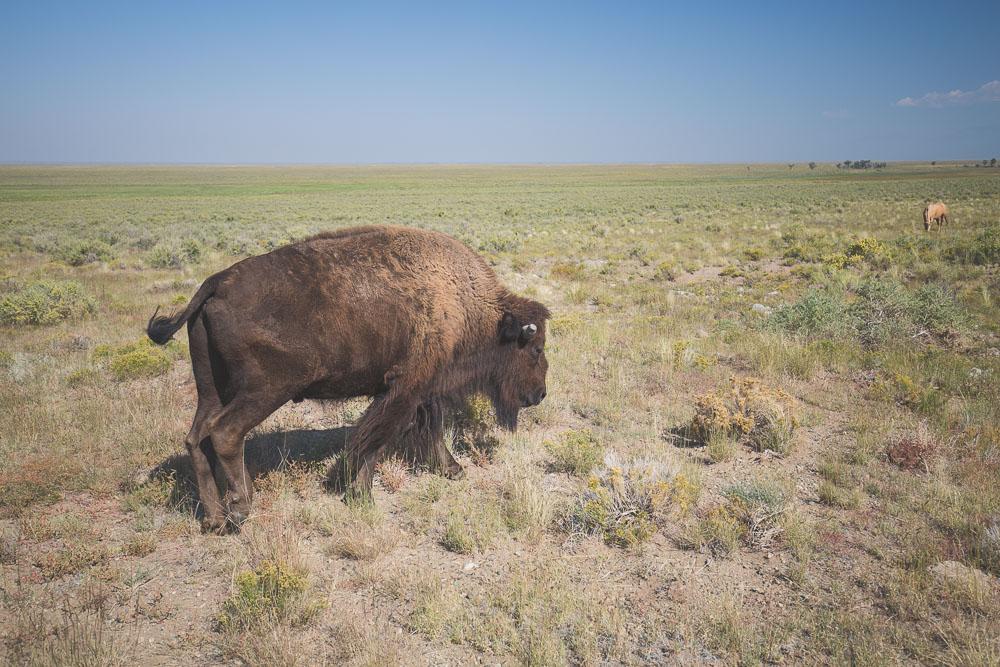 The road to Zapata Falls is 3.5 miles up a mountain gravel road that is in desperate need of grating. Even in Melissa's jeep, it was a jarring road that we had to drive four times. "Oh, my poor car!" But the camping up there is great, and even on Labor Day weekend, we found a great spot.
The falls was incredibly crowded but worth going to see. We happened to be there for the 20 minutes or so that the sunlight streams down through the canyon, highlighting the falls' mist.
Also, as expected, the Sand Dunes were overrun with tourists, so we drove down the 4WD road to a small parking lot. Luckily we got to right as someone was leaving, so we secured a spot. We took a nap under some trees, being rudely interrupted by a family of deer that came stomping through right next to us and loudly chewing leaves off the bushes all around us.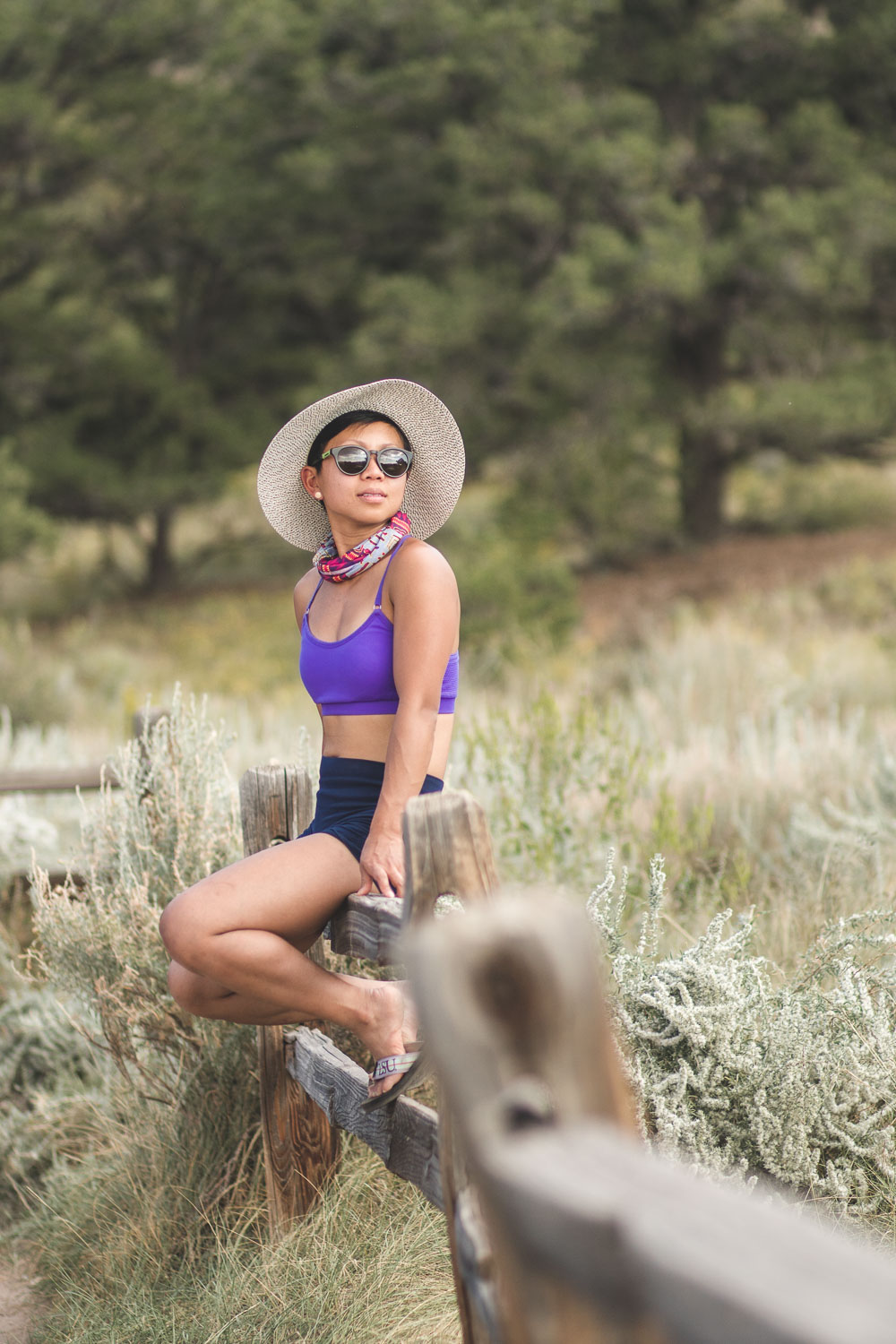 It was my 5th time at the dunes, but it never disappoints. Actually, with the smoke from the western forest fires, the light was absolutely incredible.
I've never seen the dunes with this much vegetation! It must have been a very wet August.
A couple came through, setting up camp and getting a front row seat to nature's fireworks.
My friend, Dan Lehman, created these awesome La Croix seltzer water inspired tights that say "La Crushin It". They're sweet!
I couldn't stop taking photos, the light was too good!
Right place at the right time!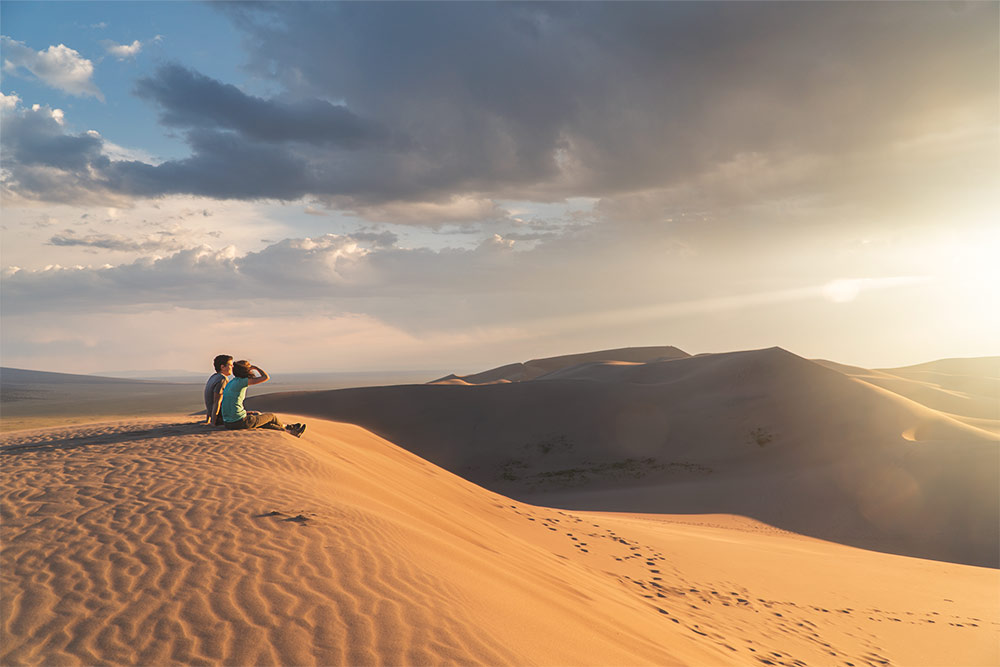 Another couple joined us on our vantage point.
If you get the chance, it's definitely worth while to watch the sunset from the interior of the sand dunes. I give it an A+.
After a lazy morning cleaning up at Zapata Falls Campground, we made our way down the mountain. We stopped at San Luis State Park to see if there was anything interesting. It was pretty barren accept for these sweet sun shades that litter the park.
The San Luis Valley, and everything east got smokier and smokier as we drove home. We went through the South Platte to avoid traffic, and it was almost impossible to see the climbing areas from the road. I couldn't take it anymore and stopped on 93 to capture the epic sun, and of course my favorite tree. I love that you can see the sun spots on the sun!
This was a fun weekend for me shooting a ton of landscapes, I hope Melissa had fun for her birthday!