I realized, as I was driving past the exit for Moab, that I had never driven further west on I-70. I've taken countless trips to Moab and Indian Creek since moving to Colorado, but I hadn't explored anything beyond this area of the desert. I was heading to Hanksville, UT to meet up with my friend, CJ, to explore for a few days. First, we went to Capitol Reef National park. This not-so-popular NP has amazing and varied sandstone cliffs and painted desert badlands. You can drive back through some very tight canyons, and if you have a high clearance vehicle you can see many more things. We didn't have a lot of time so we only drove down Capitol Canyon, and it was pretty close to noon, so the light was not great for photography. We did stop in one tight section of the canyon to play around on some boulders.
The national park was really interesting, but I was blown away by the BLM (Bureau of Land Management) land outside of the park. There are endless miles of playground and free camping. We stopped to explore an area of what I'm calling painted desert. I drove my Passat wagon down sandy roads (that I hoped I could get out of) that all ended at a river. After searching for a bit at the end of the road for a way to cross, we walked into the tall brush following cattle trails which led us to a fallen tree creating the perfect bridge.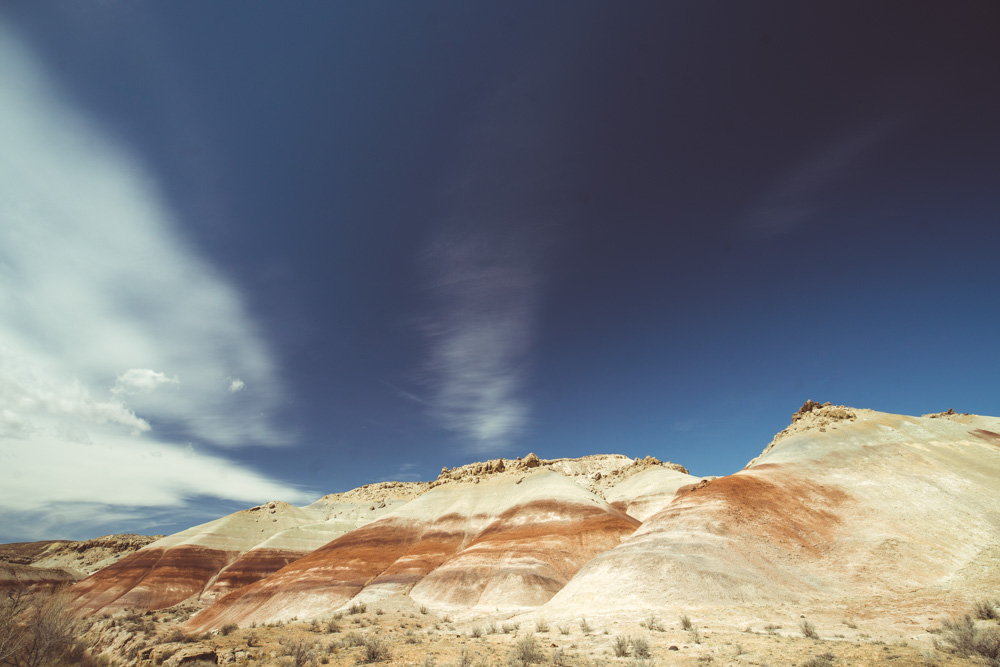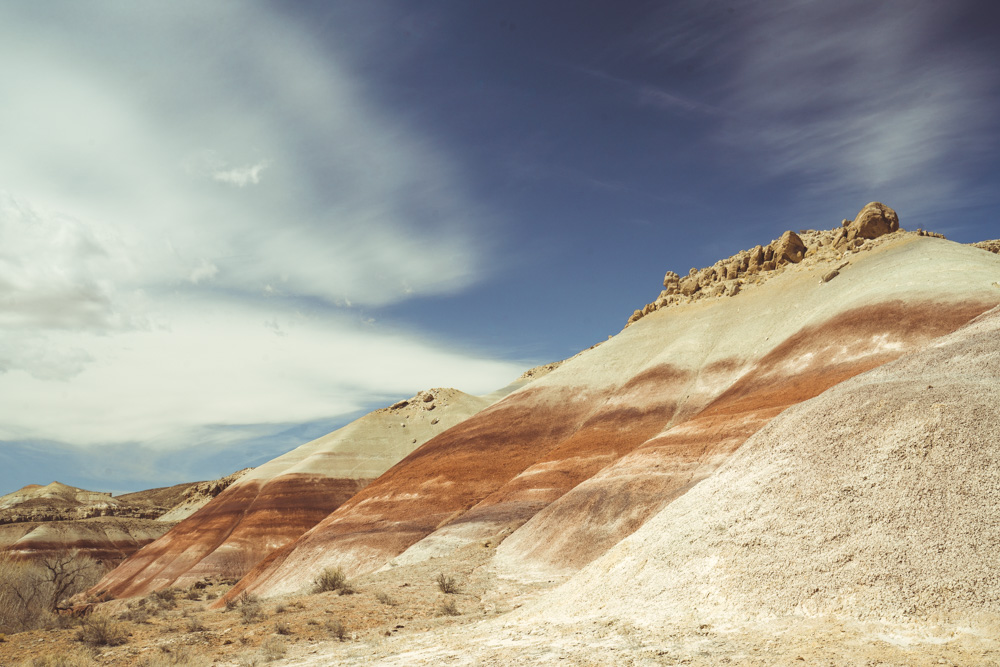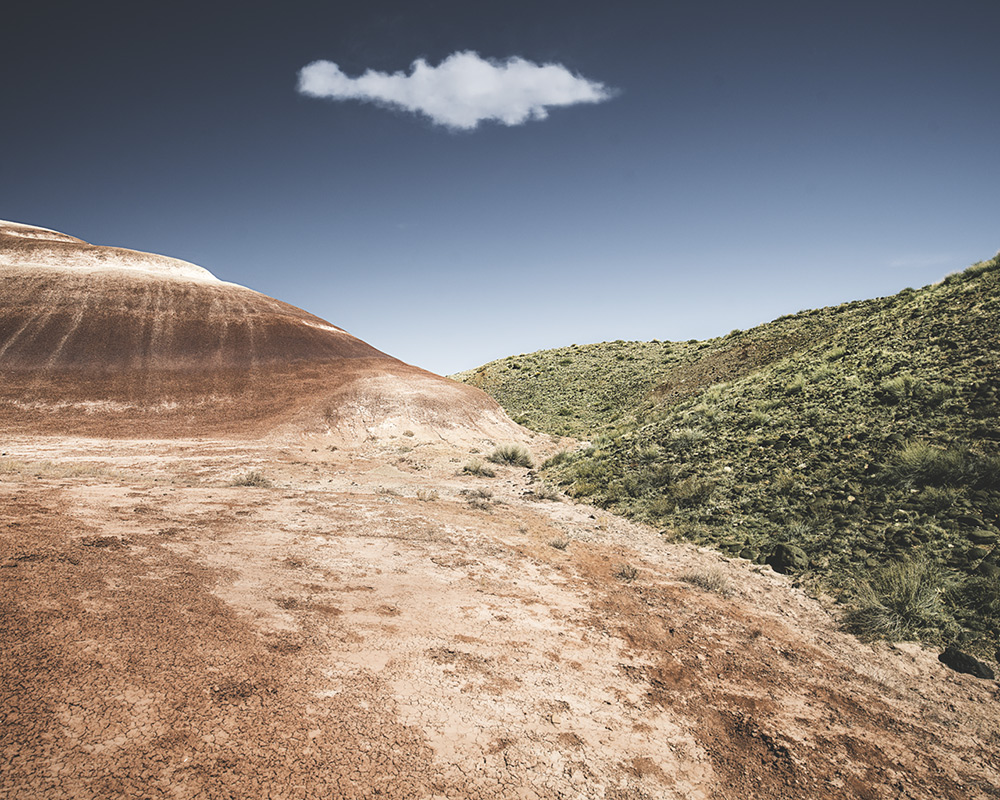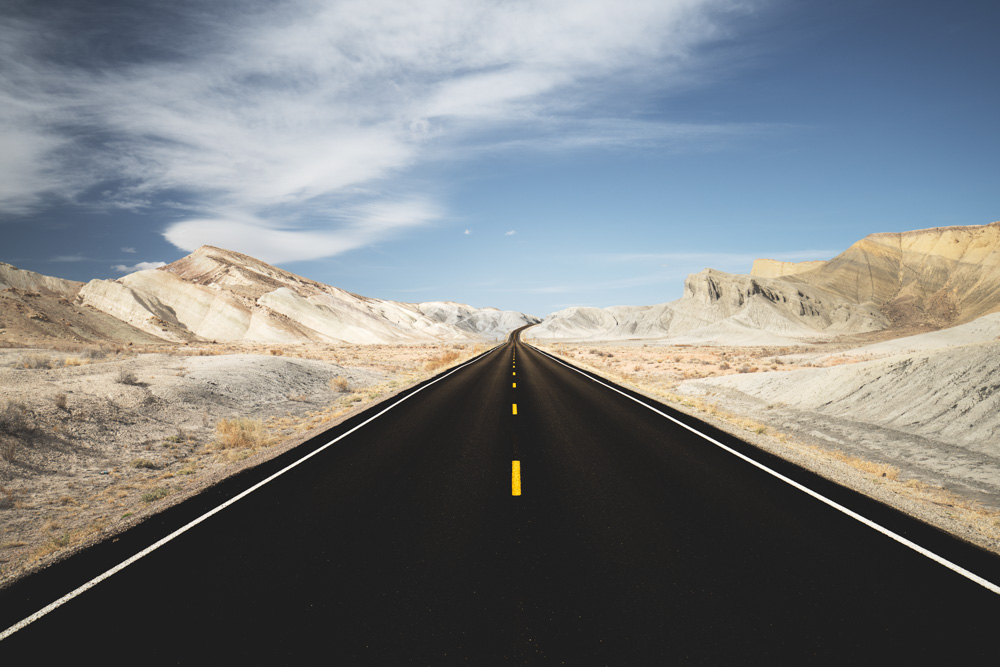 I loved this section of road. It was too good to pass up! I want to make a giant print with this…who wants one for their wall?"
We found a quiet wash just far enough from the highway to make camp. In the morning, we were planning on leaving early, but I wanted to see what was hiding beyond the wash, so we just started hiking up to the top to see what we could see. Really, the BLM land was just as cool as the NP.
CJ had been wanting to check out Goblin Valley State Park for a while, and a friend had told me to do the Chamber of the Basilisk slot canyon. FYI Fees have gone up to $15 entrance and $4 for each person's permit to do the rappel.
The approach through the valley is quite entertaining, with plenty of mud hoodoo "goblins" to explore (and even a cave!). I read the directions wrong and took us down a different slot canyon which was trying to deliver us back into the valley, so we had to backtrack to find the right chamber where a crowd of people was waiting to do the descent. We had to wait for nearly 2.5 hours for everyone to get down, including a woman lowering her friend and her brat of a son by hand with a very misused Guide ATC instead of having them rappel. #scarythingsyouseepeopledo. Finally, it was our turn. CJ couldn't resist playing around while lowering.
By the time we were hiking back to the valley, the light was too good to get try and get some shots of the goblins. Such a unique and other-wordly place!
CJ is a BASE jumper and wanted to get a jump in at one of her favorite exits, at Black Dragon Wash. We got to the campsite well after dark, but it was warm and the wind was still. We went to check out the landing in the light of the full moon. The photo came out looking like daylight with stars!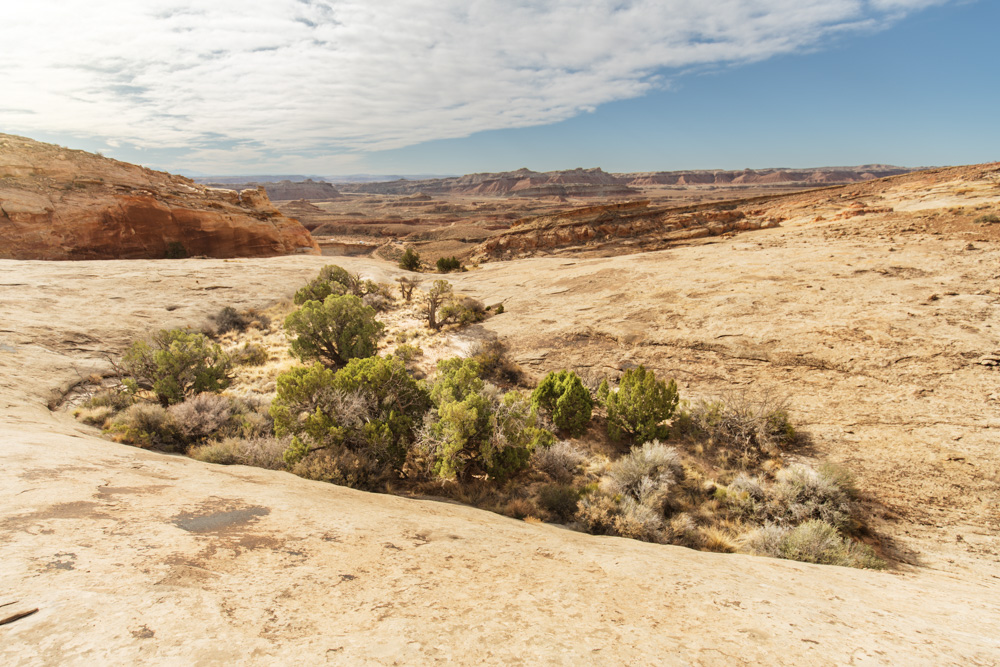 We still had a whole day ahead of us to explore, and couldn't decide what to do. We eventually found a county road that went further into the San Rafael Swell and just drove on four-wheel drive roads (in CJ's Tacoma) till we found something interesting. We came to this large canyon with nearly 400-foot walls. CJ thought that she could jump one of them, so she grabbed her rig and potentially opened up a new BASE exit!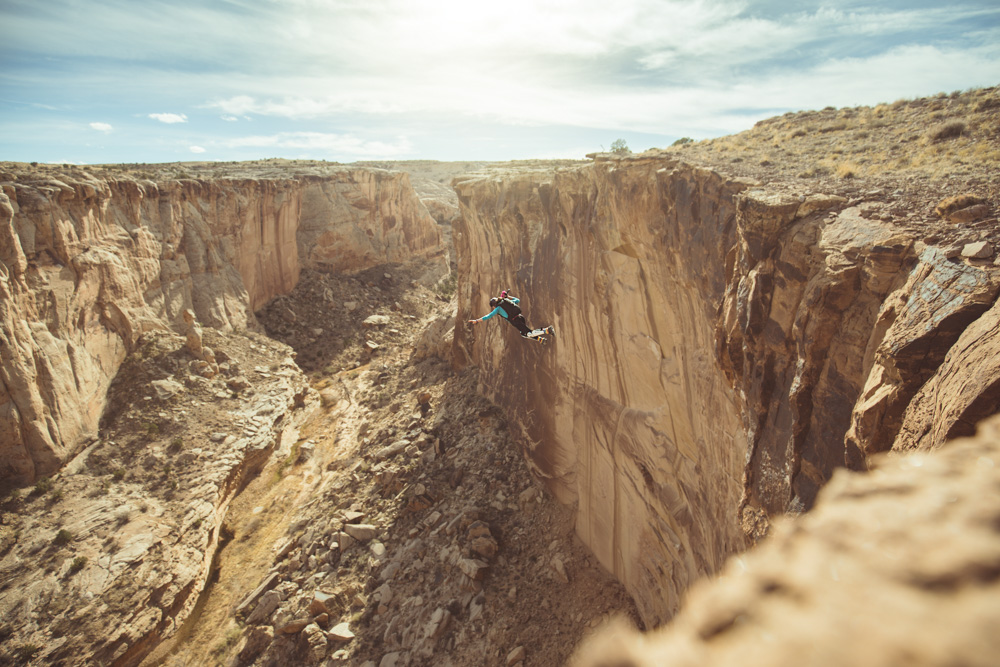 I had a great time exploring further west in Utah than I'd been (at least since I was a little kid and went to Bryce Canyon). I'd love to have spent more time there, but I had a shoot I had to get back to in Moab. I can't wait to go back and see more of what else Utah has to offer!