A few weeks ago Jon Cardwell asked me to come out and shoot with him and Chelsea Rude for a project.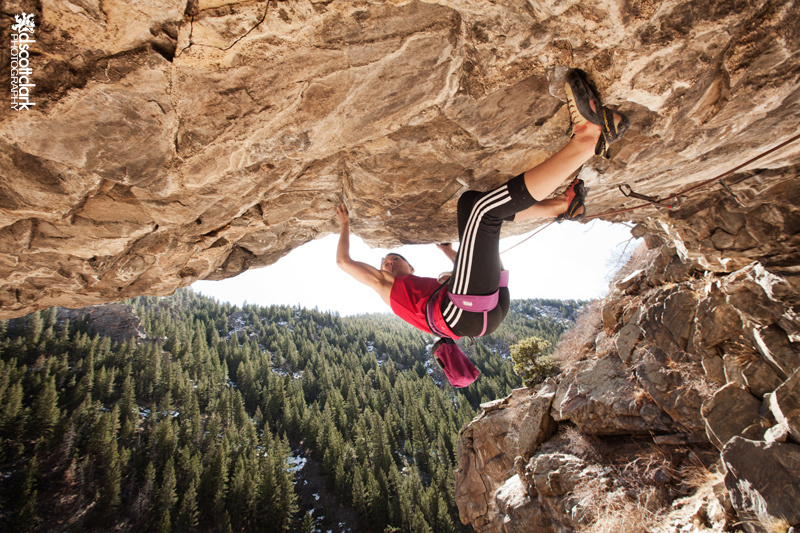 Chelsea Rude climbing Rubble (5.13b)
We went back to Sex Cave in Clear Creek Canyon to get some shots of them sport climbing. It was an ideal location because of the easy access from the road and the ability to shoot from the ground. I hadbroken my back a few weeks before and could not hang from a rope.
With the help of my girlfriend I set up my lights how I wanted them and prepared to shoot, but I realized I was missing something. I had forgotten to pack the connector wires for the radio slaves. My studio strobes could not be fired remotely, well directly from the slaves. So I quickly figured out a solution.
I would have just used my Canon Flashes, but they are not powerful enough to get the results I wanted. I connected my Pixel King radio slave to my flash and used the built in optical slave on my White-Lightning strobe to fire into an umbrella that broadly lit the underside of the cave. The spill light from the umbrella hit the optical sensor on my Yongnua YN-560 flash, firing it into the back of my other White-Lightning strobe, giving me the rim light I wanted. It was super complicated and tricky to enact, but the diagram below might help you visual types.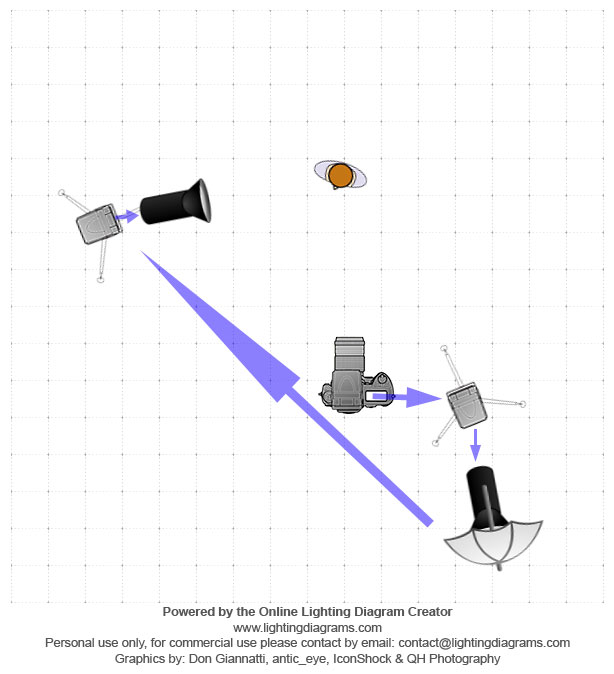 The diagram is, of course, inexact, but it give you the idea. Using optical slaves to pop your lights remotely is a great, fast and easy approach to lighting. A lot of times in my studio I will just use a speedlite set to 1/128th power to pop all the lights in my set up. But in a less controlled environment using wireless slaves gives you much more control.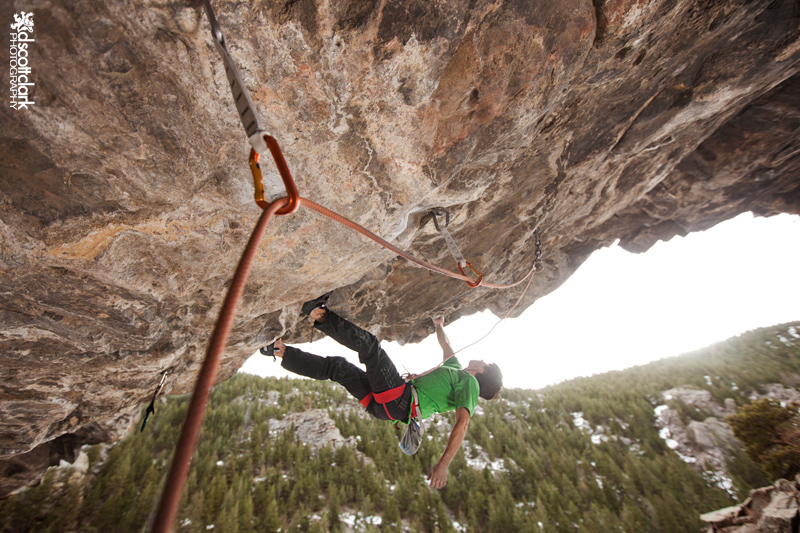 Jon Cardwell on Rubble
After the climbing we used the great afternoon light over the Flatirons to shoot a few portraits using just one Speedlite in an umbrella and the sun as rim light.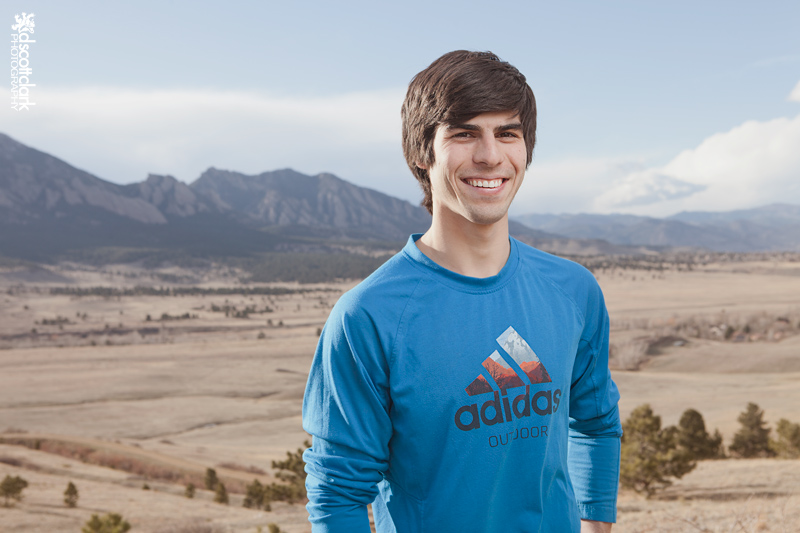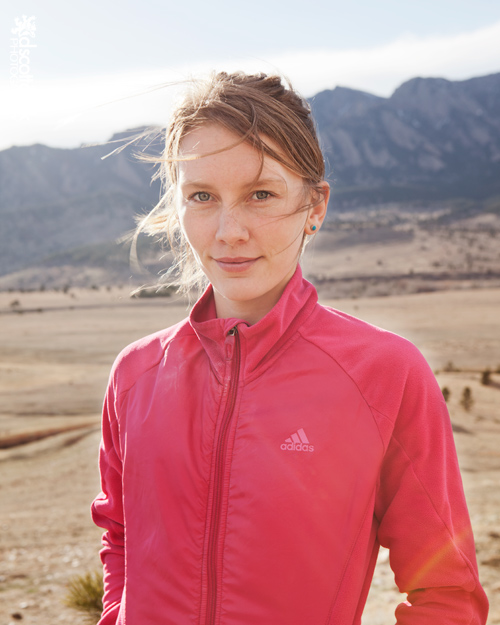 I don't recommend leaving behind pieces of equipment you need. I definitely need to be better at double checking my gear.
Till next time,