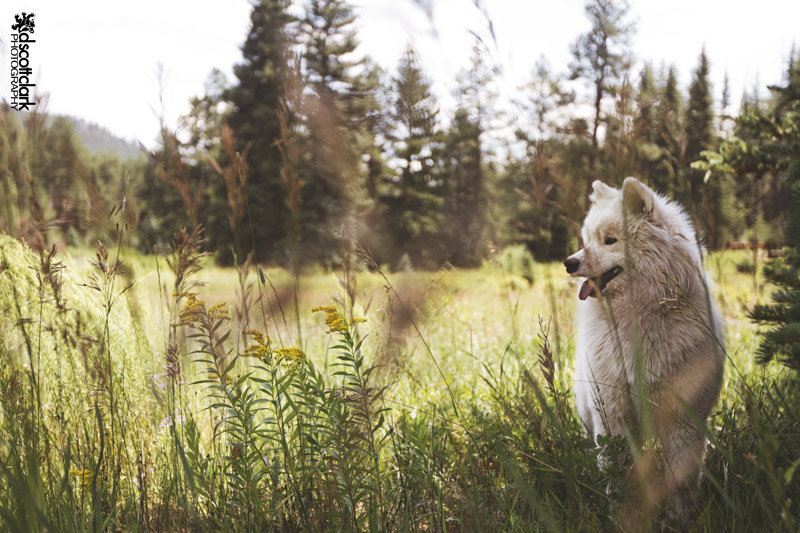 James's awesome Samoyed, Wesley, playing in the field before getting kicked out because "dogs are not allowed"
"Want to get action shots of kayaking and rafting at the
Bailey Whitewater Festival?
"
I tend to jump at this kind of invitation, this time coming from my former roommate, James Sims. Based out of Aspen, James has been strategically rafting every major rapid in Colorado this summer in his small HYSIDE raft. He'd recently told me about taking the raft down the North Fork of the South Platte river, doing some first descents in a raft.
The only other place I've shot whitewater sports before is the Vail Mountain Games, where kayakers and rafters do the same section of river repeatedly and I can shoot comfortably from the sidelines. When I pull up next to James's 4Runner and the campsite in the field of tall grass, he throws me a life vest and dry pants. I think, "well I'm unprepared for this." I didn't bring anything of use except my camera, and well, nothing to keep my camera protected. James gets me two dry bags to double bag my camera in and we go to meet his cousin Jake who will be in the raft with us and a couple kayakers that are going to be floating with us.
We put into the South Platte just outside of the small village of Bailey. The river is pretty calm, but we practice some maneuvering skills till we reach the campsite where we pick up several more kayakers. I've rafted a quite a few rivers around the world, but the last being in 2008. I'm comfortable in a raft, but I was a bit rusty.
We reach First Falls and we all get out to take a look at the falls. James and Jake plan on getting the first descent of it in a raft. The river narrows to one point and drops a good 6 to 8 feet. The landing zone is particularly scary because of blades of rock that extend towards you as you come over the falls.
James and Jake drop First Falls with relative ease, but everyone was nervous.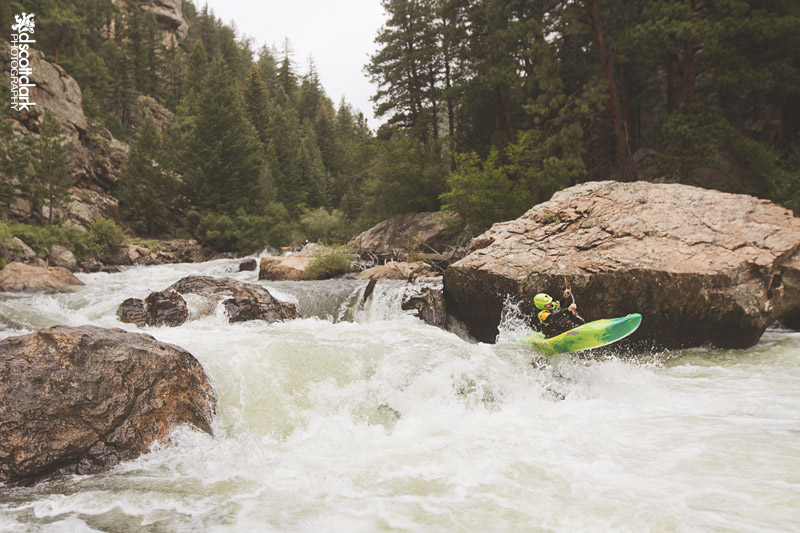 Peter flying off of Falls Three in Four Falls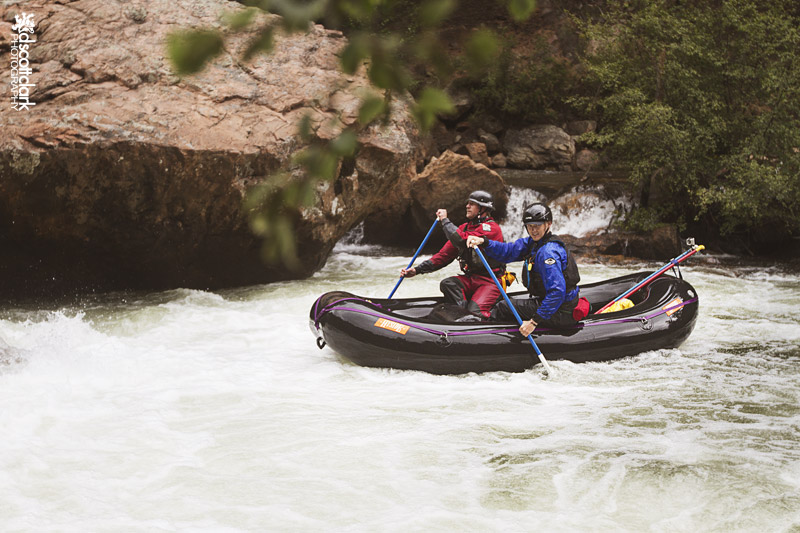 James & Jake after Third Falls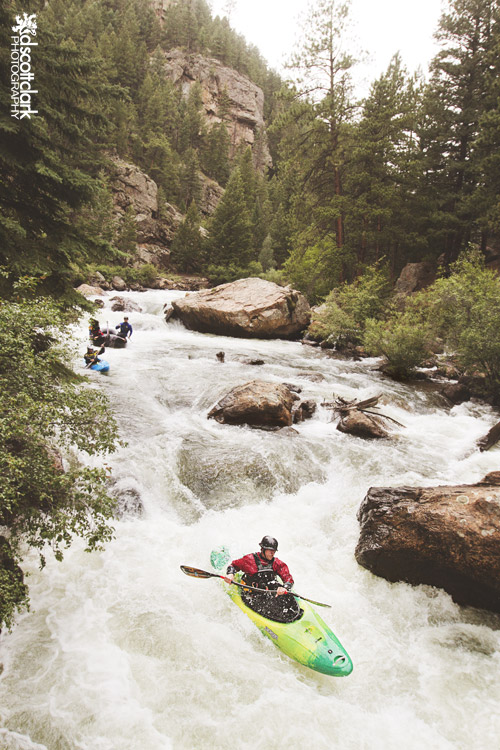 Jake takes Peter's Kayak and Peter runs Four Falls with James
I rejoin James and Jake in the raft after Four Falls and head down the river. We hit a few rapids, and come close to falling in the drink a few times and reach SuperMax, an impressive rapid with some technical maneuvers. I watch several kayakers go for swims. One kayaker traveled almost the entire rapid under the water, only coming up enough to catch a breath of air. Every attempt at rolling over failed. Another kayaker went bottoms up and only corrected the last moment before hitting the rocky cliff leading into the final falls. He slid the kayak onto the rock then down the cliff, missing the falls all together.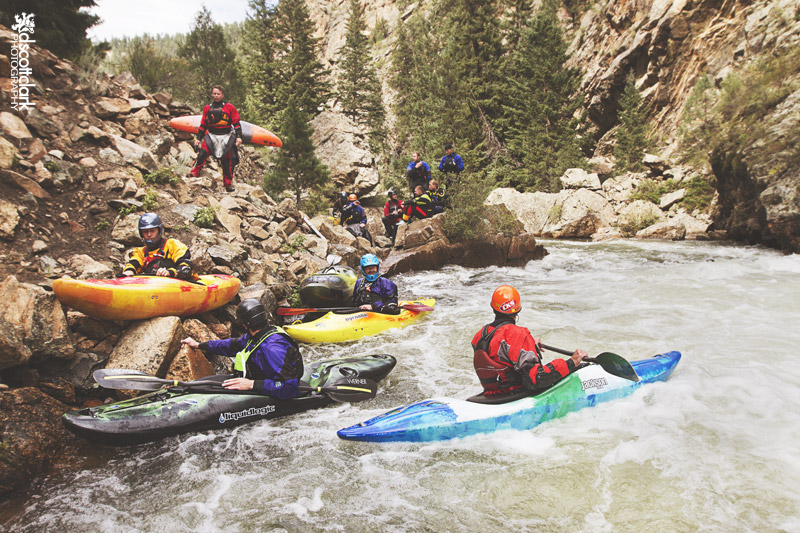 Our jolly bunch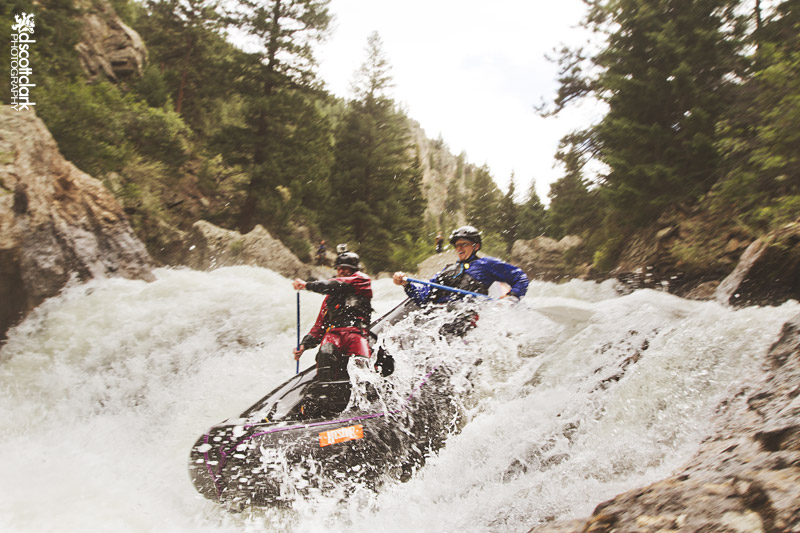 James and Jake dropping the last falls on SuperMax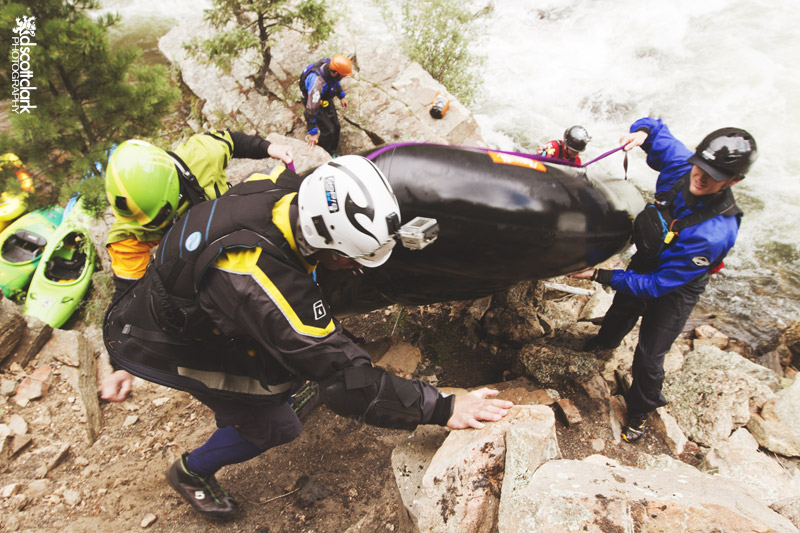 An advantage of having a small raft is it's easy to pull it out and run the rapid again. The little raft ran SuperMax (or Tampax if you skip the first bit) four times
It's nice handing the camera off to someone and getting into the action myself.
Professional Stackers
It was a fantastic and unexpected day. I'm definitely psyched to get out and play some more, hopefully I would come slightly more prepared next time.