A few weeks ago I went to New Orleans for a commercial photoshoot and couldn't resist shooting around the city (and far south coastline). New Orleans is an incredibly colorful city, but there's something about the contrast that black and white provides that really highlights so much about the city.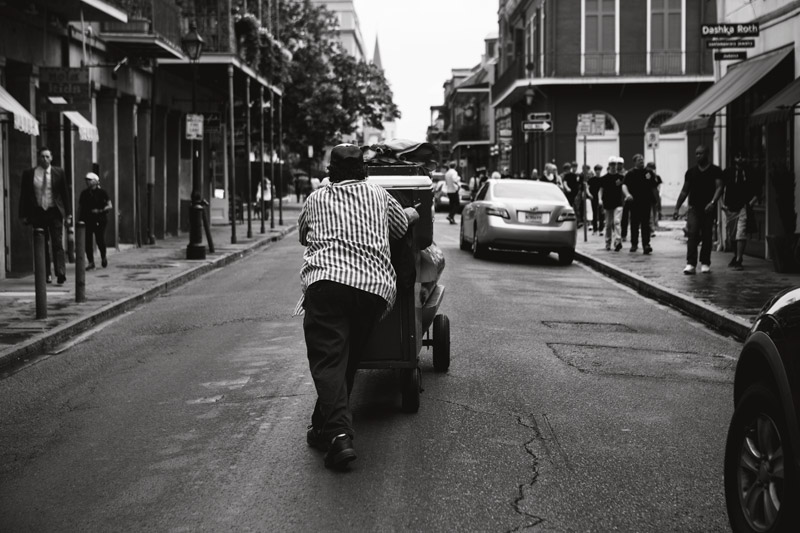 Hotdog vendor
Music was everywhere and the street musicians incredible.
I drove south to Grand Isle to get a few hours with the ocean.
Check out the next post for New Orleans in Color.