Last spring I shot with Michael O'Rourke at the Cage Free boulder at Castle Rock in Boulder Canyon. He had previously sent the sit start that ends in a dyno to a less than amazing finishing hold. I was shooting with him for Mad Rock.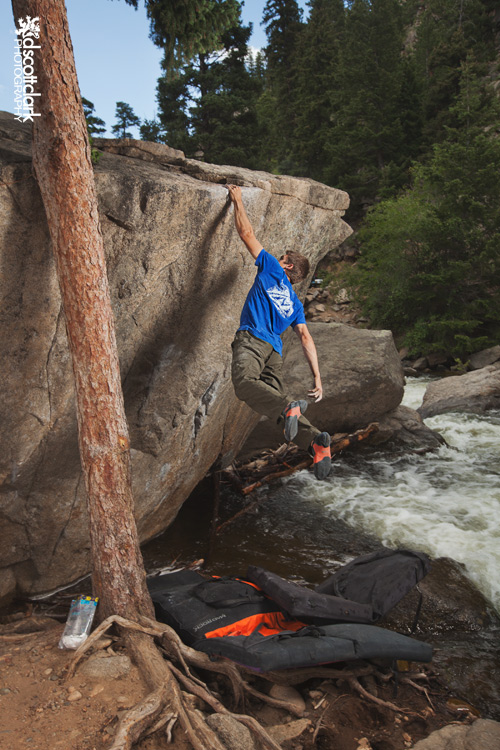 In the late spring we had a lot of snow and the runoff caused Boulder Creek to run quite high. We had to build a platform of fallen trees to put the crash pads on over the rushing creek.
This week, it looks like I'm heading up into Cody, Wyoming for an ice climbing adventure with a bunch of great guys. After I'm immediately heading to Outdoor Retailer in Salt Lake City for my biannual networking fest. I'm missing some really amazing snow right now, but I'm excited to climb in Wyoming!