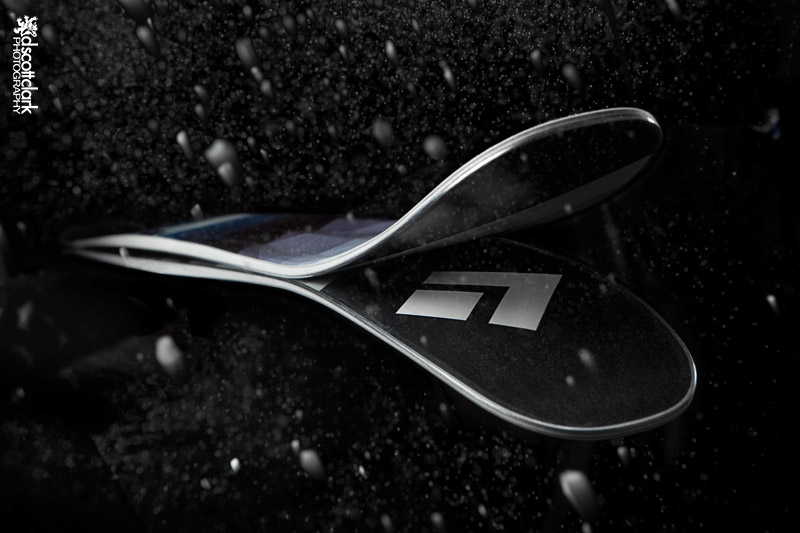 I sold my AT skis before I was ready, and RIGHT in the middle of powder season. Huge mistake. But, on the flipside, I was tired of skiing uphill with lead weights on my feet and turning huge powder boards on so-so snow.
When I buy gear, or anything really, I tend to do a lot of research. I'd been looking at the Black Diamond Convert for a while and had only seen glowing reviews. Coming in at just over 7lbs for the pair and combined with Dynafit Radical FT, they feel ridiculously light weight in comparison.
Radical FT tech binding. Photo from the Dynafit website.
My old set up topped the scales at almost 25lbs including skis, boots, and bindings! That's 12.5 extra pounds for every step you take. Simply too much.
I missed a couple weeks of great snow in the meantime.
Seventeen Pounds. Dynafit boots & bindings & BD Skis come in at 17lbs, a savings of 4lbs per foot per step, which is incredibly significant!
I took my new skis for test drive a Keystone Resort on a mediocre snow day. The groomers were fast, the moguls soft, but the trees were less than ideal. I was nervous using my tech bindings, two metal pins that somehow hold your boot in while you're screaming down the mountain. I had had issues with being ejected once before on a pair of demo skis, but I had no such problems on this day.
They RIP!!! I had a blast carving at full speed on the groomers. I attacked moguls harder and faster than I ever have before, I think due to how light they are I can really throw them around. There were times when I thought I had lost a ski when I lift my foot only to see it fully connected with no hint of coming off. It was so light I just barely felt it. Honestly, I was psyched, except my first time in my boots, as with first time in any ski boot, was extremely painful (After 4 days in them they are MUCH better).
I went on a tour up to Hallitt's Peak the next weekend. Holy Amazeballs! Going up is so easy! The Mercury boots walk so incredibly well, each stride almost twice as long as in my Salomon boots. With the tech binding you're not lifting the back of the binding with every step, which saves a ton of energy. And everything is just so much lighter. Heaven.
By the way, Emerald Lake and Hallitt's Peak are beautiful.

On a warm day we skied the line between Dragon's Tail Coulouir and Dead Elk Coulouir, mostly because of the avy danger. The Converts cut through the crud and bounced in the warm, springish slush.
The Convert's dimensions I have deemed to be about perfect. 105mm underfoot, 133mm in the tip and 117mm in the tail. Fat enough for most powder days, the tip floats, the tail sinks and you just enjoy the smile inducing powdery ride.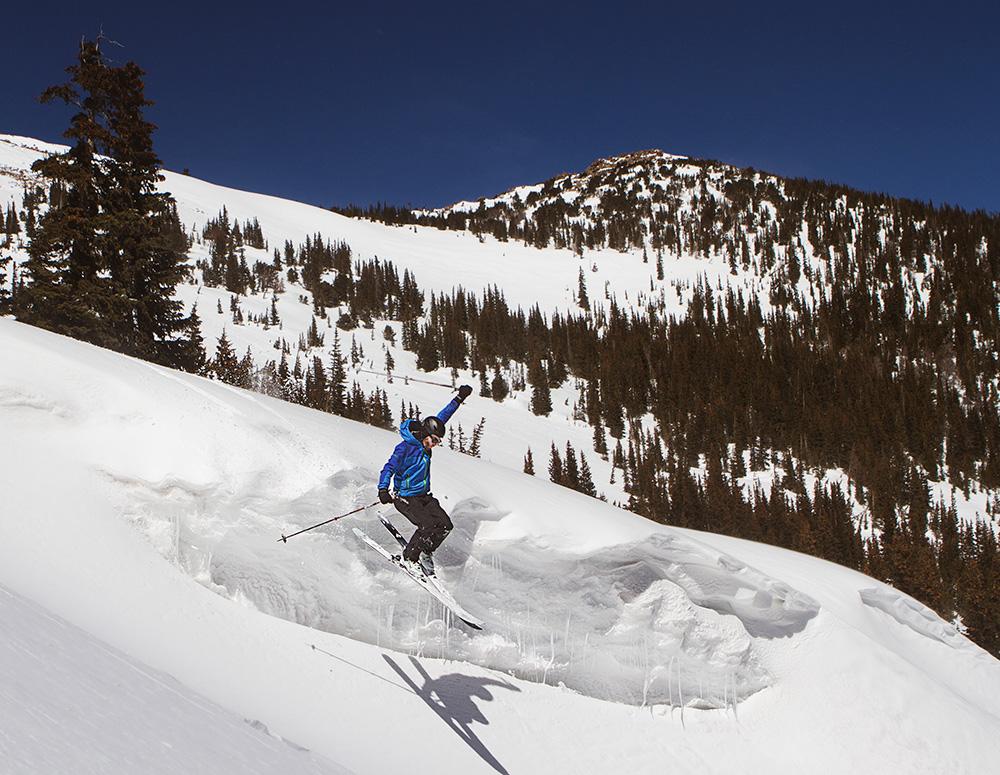 ME! Getting some airtime on a cornice at the closed ski resort Hidden Valley in Rocky Mountain National Park