One of the best features on the Sony A7RIII is the Eye AF, an autofocus mode that prioritizes the human eye. The camera's focus tracks the subject's eye, keeping the most important thing in the image sharp. I'd had my new camera for over two weeks and hadn't figured out (or looked up) how to turn this feature on. I had flipped through the menu countless times and hadn't seen it as an option. I thought that the reason it wasn't working was I was using Canon lenses with the Sigma adapter, which was doing an alright job at auto focusing, but would regularly miss the eye as the focal point. I bought the Sony 85mm 1.8 to see if it would work with a native Sony lens, but still, no Eye AF. To Google I went. Sony had, for some reason, buried this amazing feature in the custom buttons menu – you have to assign it to one of the many customizable buttons.
Once I figured this out, I wanted to try it out. I got Israeli runner, Maor Tiyouri, to come out to a nearby trail to run, stop, go back, and run the same 100 feet for an hour. I tried out the Sony 85mm f/1.8 as well as the Sigma Art 35mm f/1.4 with the Sigma MC-11 adapter. I was blown away! The Eye AF tracked her movement, getting me far better results than what I'd had with the normal autofocus.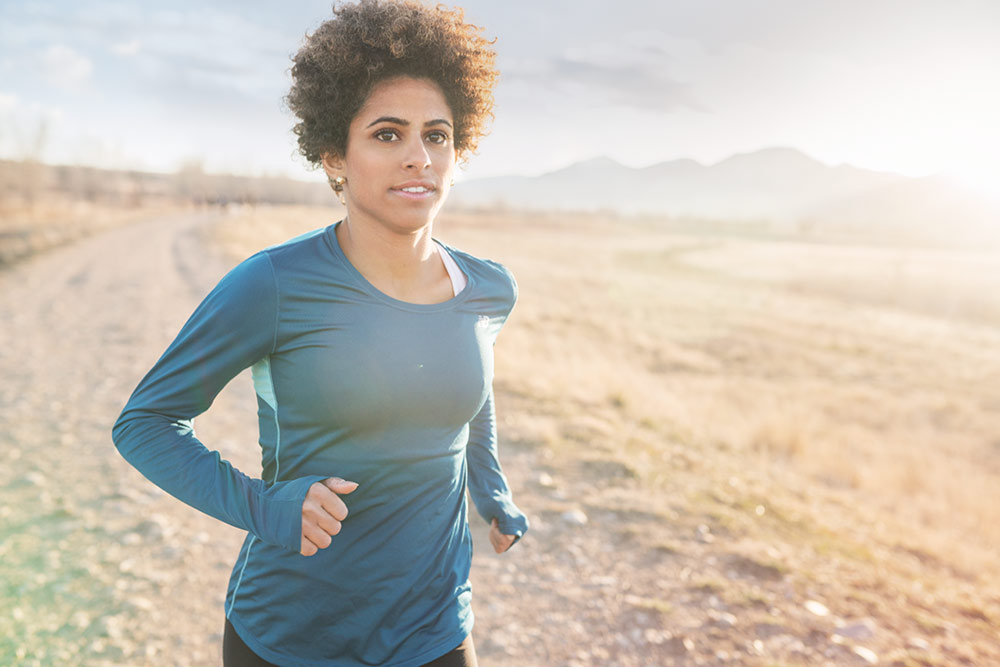 Sigma 35mm f/1.4, f/2.8, 1/800th & ISO 400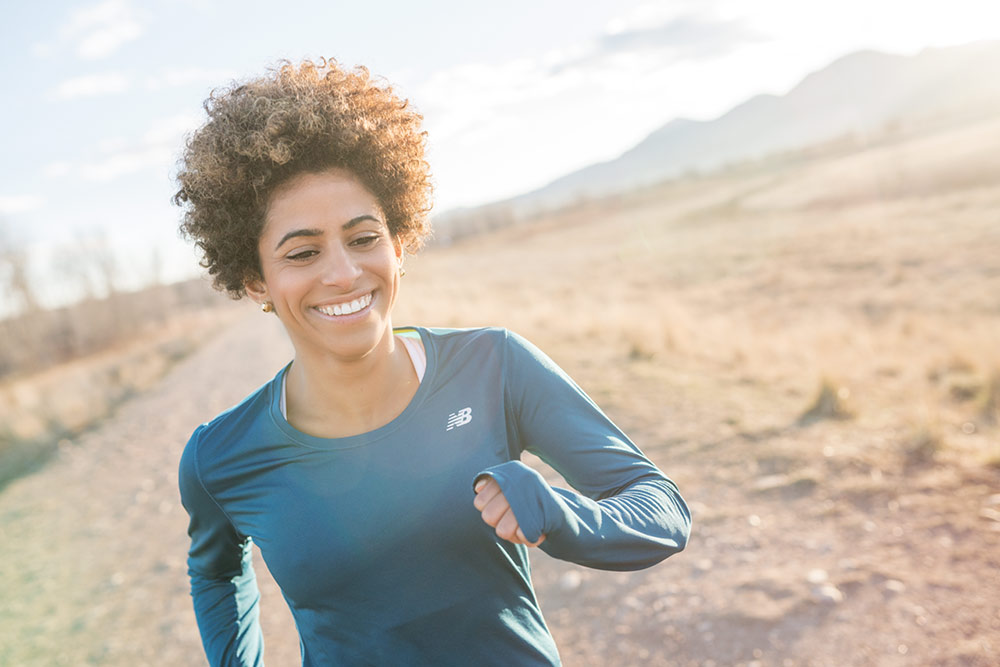 Sigma 35mm f/1.4, f/2.8, 1/800th & ISO 400
I would run alongside her, holding the camera out, bumping along, and even with all that movement the camera would recognize Maor's eye and lock on. Shooting portraits were a breeze, I didn't have to move the focal point to probably be about on her eye. The little green square danced around her eyes, chiming that it was focused the entire time. While running, of course, it missed some – I'm not mad, I just impressed with what it did get in focus.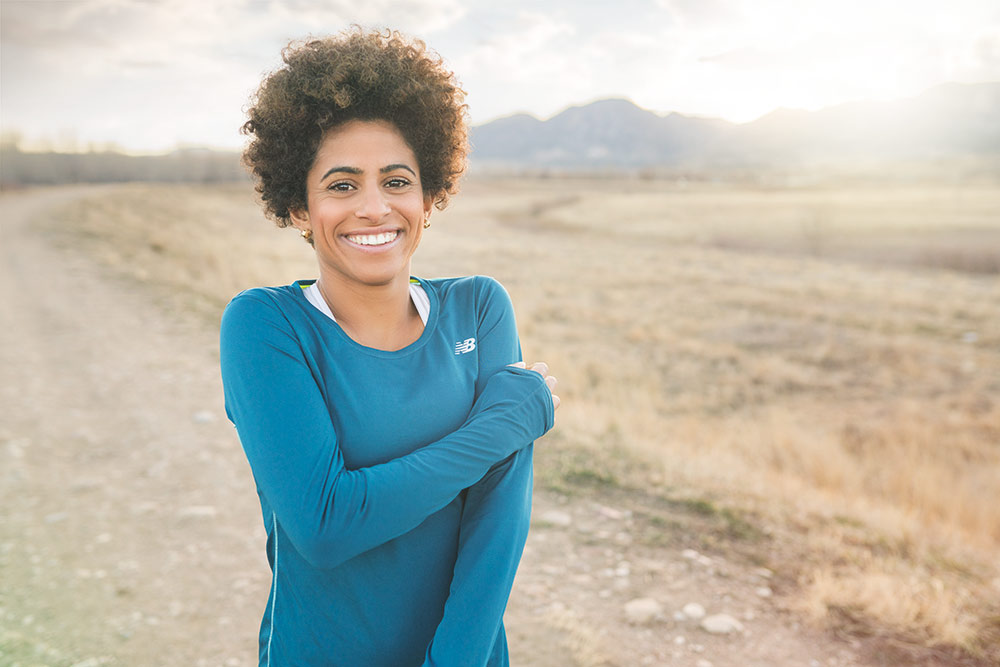 Sigma 35mm f/1.4, f/2.8, 1/800th & ISO 400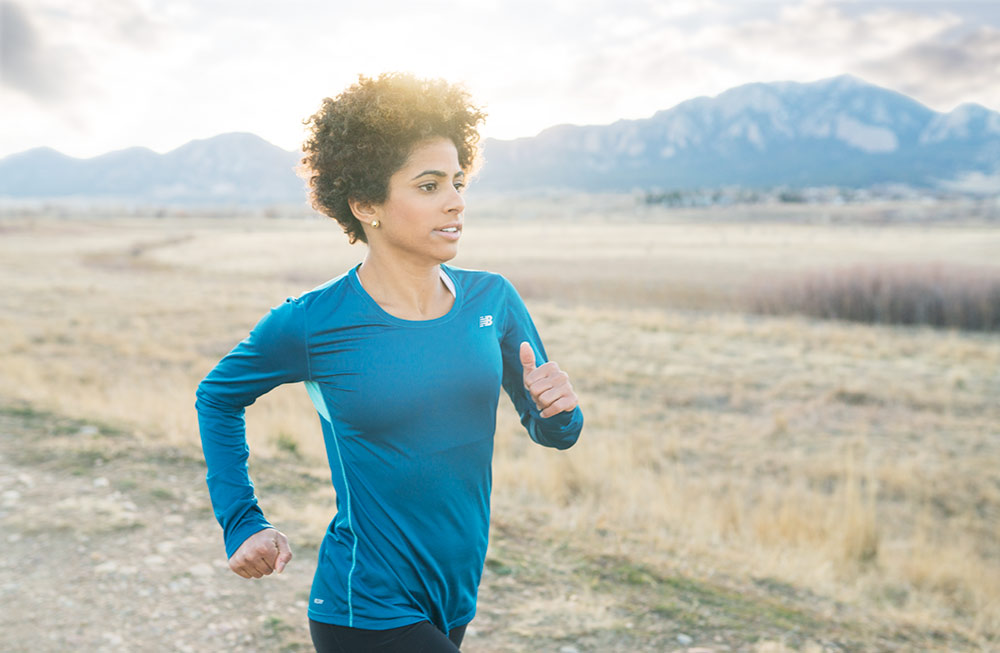 Sigma 35mm f/1.4, f/2.8, 1/800th & ISO 400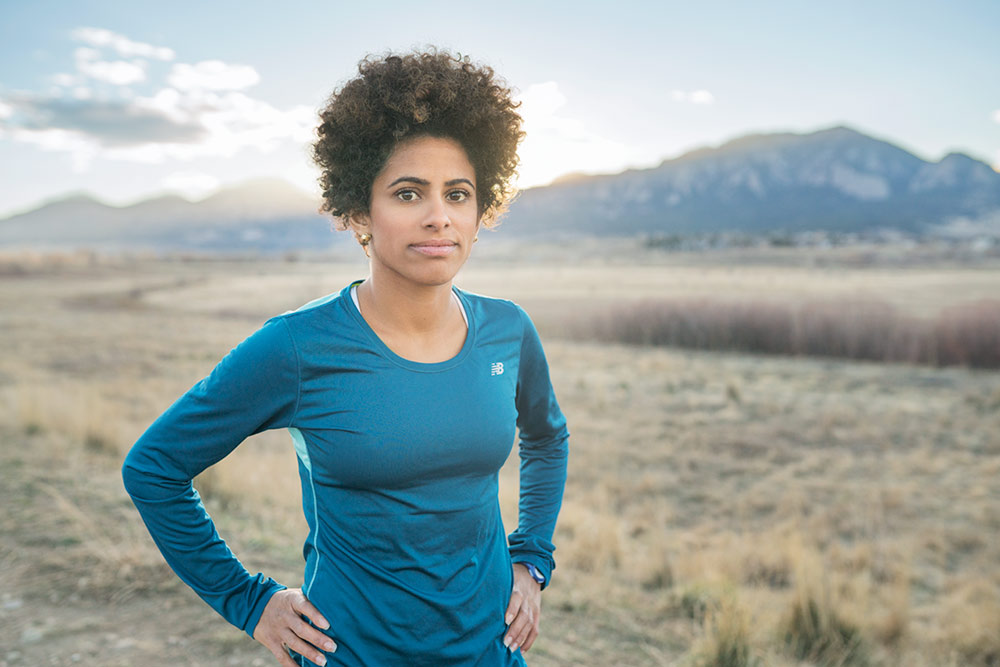 Sigma 35mm f/1.4, f/2thoroughly & ISO 400
The sun dropped behind the mountains far earlier than I was expecting, cutting our photoshoot short. I was thouroughly happy with my new camera, but I wanted to test one lens that had performed pretty terribly on my first shoot, the Canon 70-200mm F/2.8. This lens refuses to focus in the least bit on my Sony A6300 with either the Metabones or Sigma adapters. My initial test with A7RIII and the Sigma adapter was less than inspiring, searching more than finding focus. I threw the big Canon lens on the small Sony body not expecting much better performance, but it found focus! The green square told me Maor's eye was sharp. When she was standing for a portrait, only making small movements, it never searched once. I tried to test it with Continuous Focus, where it should track movement of the subject in any direction, with her running at me. With her a good distance away, at 200mm I could see her head to toe with a bit of room on each end, it tracked her for the first couple steps, then lost it completely as she drew closer. It's not ideal, but it's definitely more usable that I previously thought.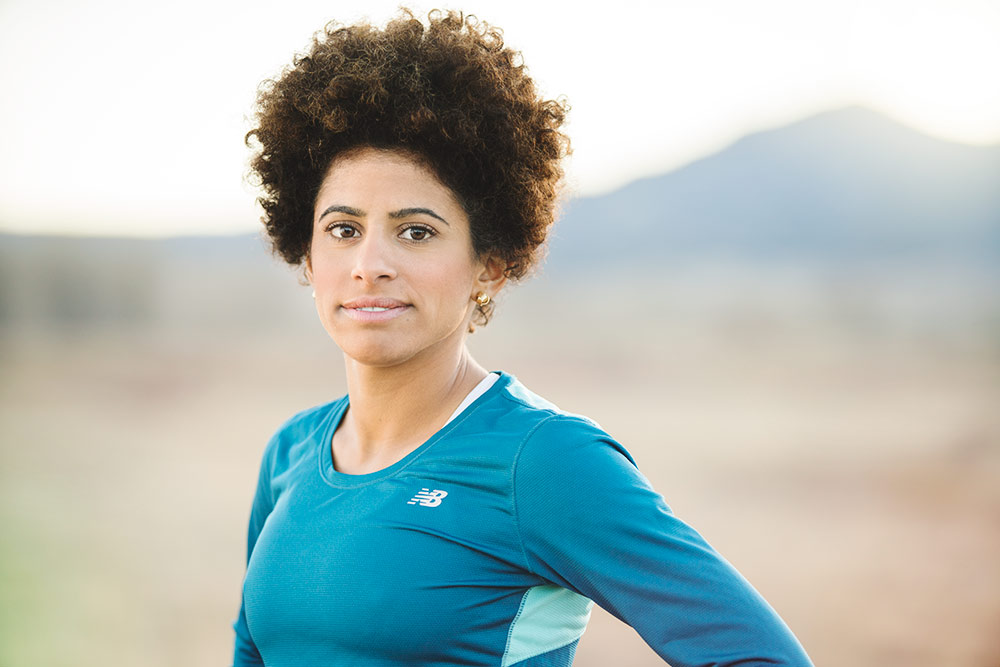 Canon 70-200mm f/2.8 @ 125mm, f/2.8, 1/640th & ISO 400