I went to Reno for my birthday to see my sister and my mom, and mostly to ski! I got connected with a few great athletes, Kenzie Morris, Riley Bathurst, Brandon Craddock, and Kelsey Hyche, who showed me around. I spent Sunday skiing with my sister and nephew at the locals' (and the Japanese tourists') resort, Mt Rose – impressively fun and steep terrain!
I met up with Kenzie, Riley and Brandon at the Mt Rose Pass parking lot, and we went for a quick afternoon tour. It had been warm, it was definitely spring skiing conditions.
Kinzie smiling despite her new boots killing her.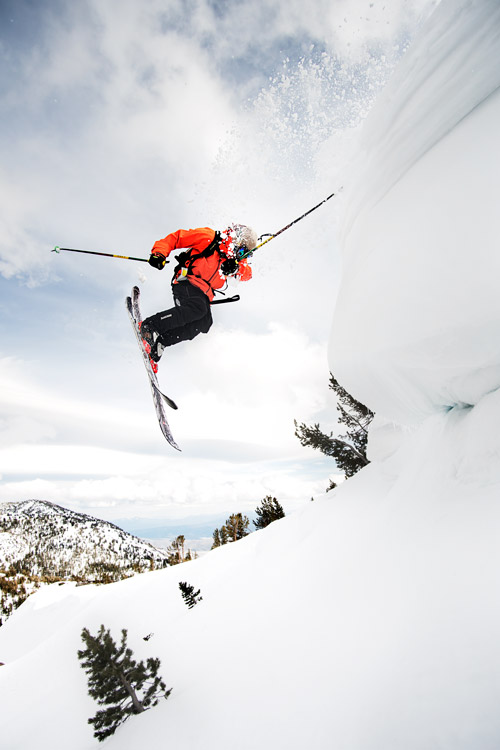 Brandon taking the first crack at the cornice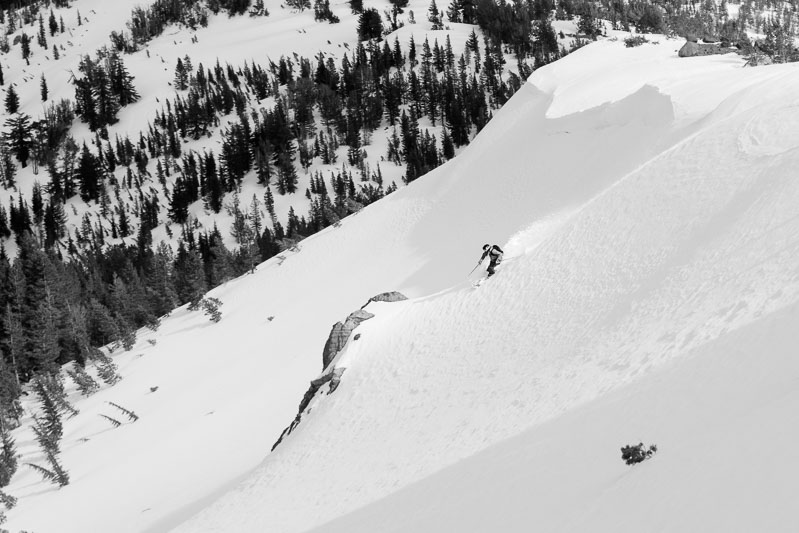 Kinzie carving down a short spine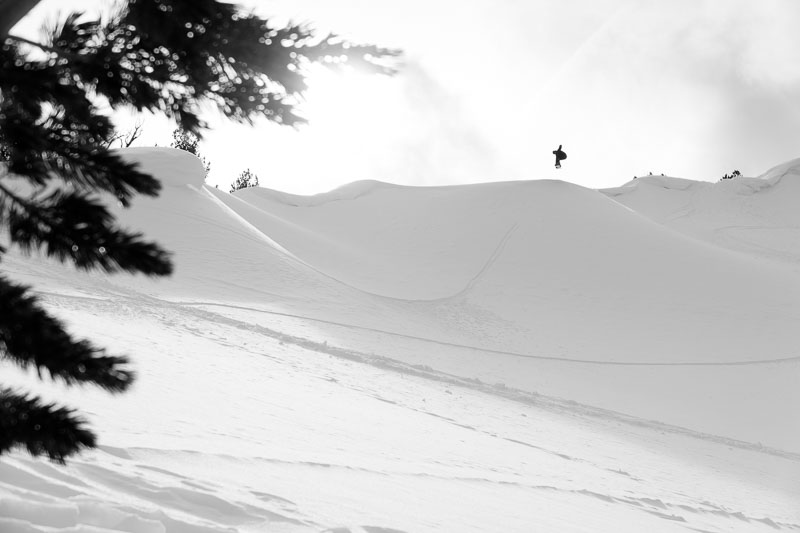 Riley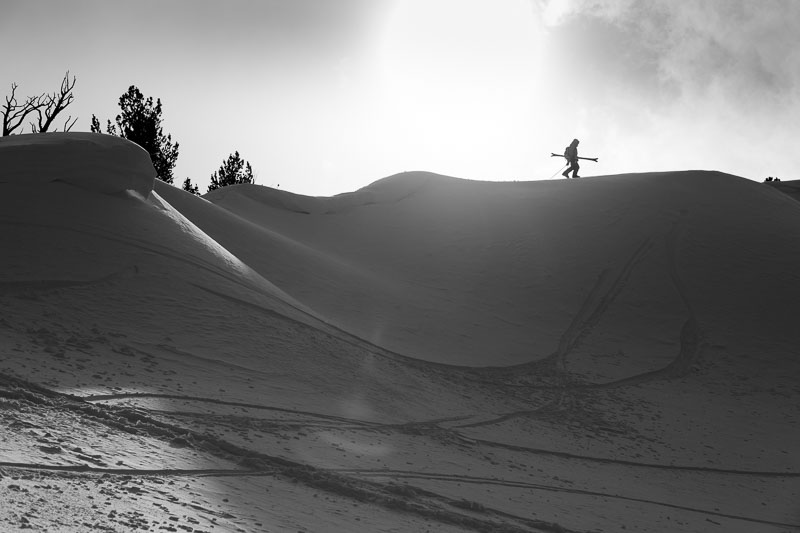 Brandon hiking the ridge line for the 'enth time.
The backcountry was warm, the snow thick, and we got out a little too late in the day, but it was still fun. It was nice skinning at 9,000 ft feeling super fit (I'm used to skinning at 11,000 ft and dragging.) The ski out on the west side, towards lake Tahoe was just the right mixture of soft and flowy to be fun spring skiing. I hitch hiked back to Reno
I hitch hiked back to Reno, and got picked up by a couple of Bolivian Catholic missionaries. It was Easter, and it provided for some…interesting…conversation. I was glad when they pulled into the Starbucks parking lot, just after the man started talking about a prophet that he follows that's predicting the end times is happening now.
That night it snowed over a foot in Reno. My sister drove me up to Sqauw Valley to meet up with Brandon Craddock and Kelsey Hyche. Squaw got somewhere between 4-6 inches, and made for some great turns, just enough to smooth over the sun crust of the past few days.
Brandon enjoying the white room
Brandon gave me the gift of my very own white room!
Brandon climbs some sketchy snow to get the shot.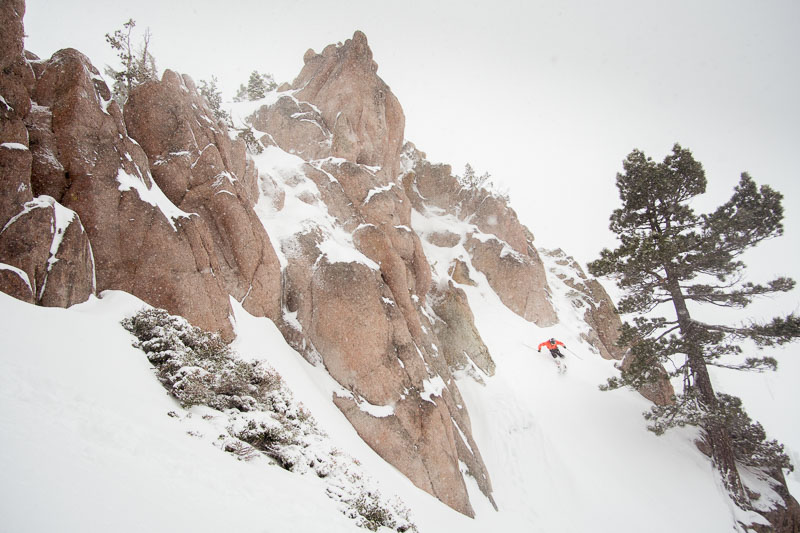 Definitely worth the effort
At times, the snow was super heavy and made autofocus next to impossible.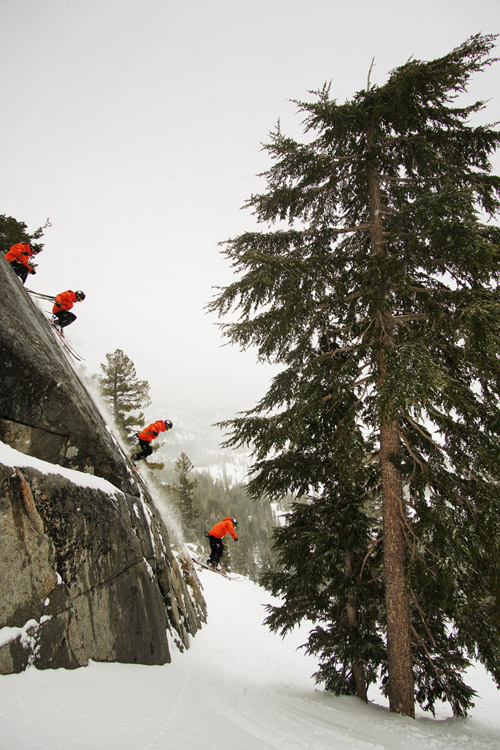 Brandon stood at the top of the rockslide, contemplating. "You really don't have to do this!" I yelled up to him. "I'm doing it!" came the reply.
"I hope you got that. I'm not doing it again."
I spent my birthday hanging out with some awesome people and playing cards against humanity. If I have to be away from my friends for my birthday, I couldn't think of a better way to spend it.
For day two, Kelsey wanted to show me around Alpine Meadows, Squaw Valley's sister resort.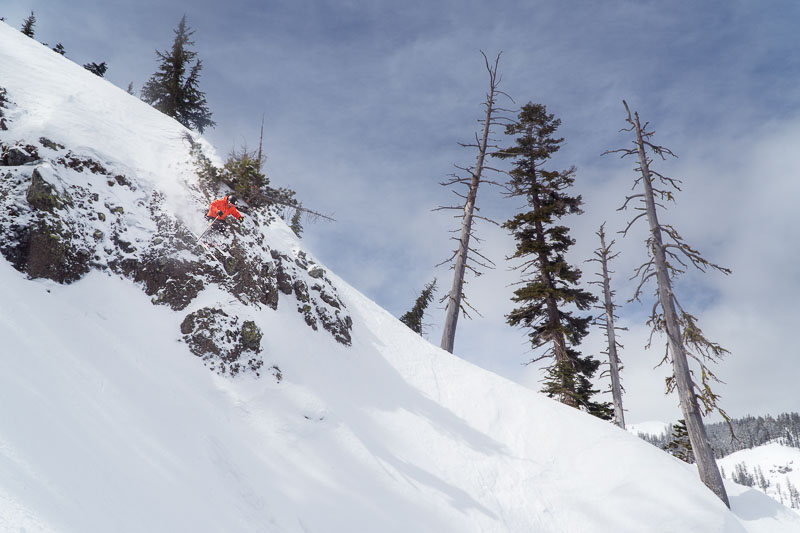 Brandon getting sendy early.
Brandon had to go to work, so Kelsey took me on a hike to ski an area called Cartoonland. Pretty accurate name, if you think of a cartoon version of perfect mountains.
The sidecountry off of Alpine was some of my favorite, so many awesome zones. It kicks you out into a residential area where we had to carefully make our way back to the road, where a resort shuttle picked us up.
Squaw and Alpine quickly became two of my favorite resorts in the country. I'm definitely excited to go back next year! It was great working with Kelsey and Brandon inbounds, and getting shown all their secret stashes. I think I improved my skiing just by the necessity of keeping up with these two.