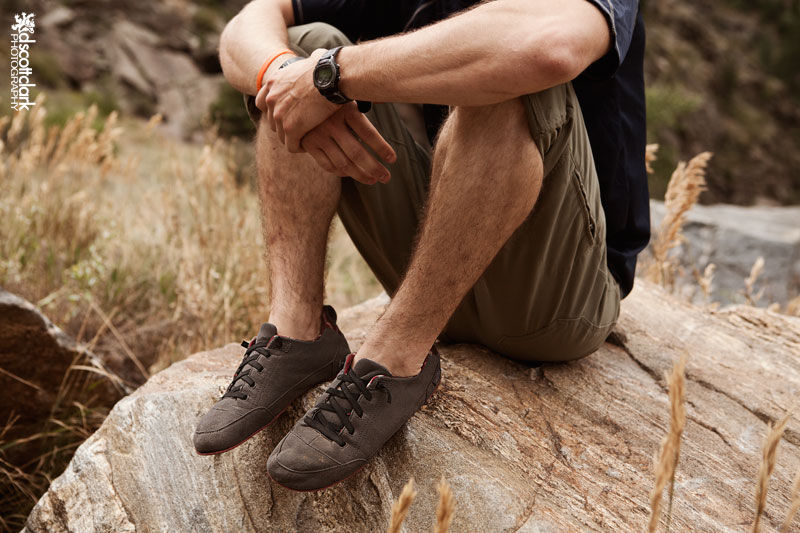 I love this shoe. And that's saying a lot; I have a lot of shoes.
I have many shoes for many different purposes, but when I need to grab just one for most things this is it. The Patagonia Men's Advocate Lace Plaid Shoe is meant to be a an aprés climb (or pretty much an aprés anything) shoe. It's super super lightweight, foldable, packable and very surprisingly durable.
I've worn the hell out of this shoes since January, and I love it. I use it for everything from my everyday around the town shoe and some light running. But as an approach shoe is where this shoe excels. The sole is incredibly thin and I even took out the minimal footbed, so my foot is protected just by the flexible rubber sole. In the trend of minimalist shoes, this is about as minimal as you can get without going barefoot. I love how my feet feels the trail, and the rubber sole grips to rock impressively well. And being so light weight and flexible you can easily clip the shoe to your harness for multipitch climbs or stuff them in your pack and never notice they are there.
I've bouldered V4 in them, and in them I've dragged myself through waist deep snow at the top of Redgarden Wall in Eldorado Canyon in February (Not the best idea). I have been incredibly impressed by their durability: when I first bought them I didn't know how well it would hold up, but after 8 months of extremely heavy use they are still kicking it strong. The Patagonia Men's Advocate Lace Plaid Shoe gets a strong recommendation.