I'm selling off everything I own. Well, not everything, but anything extraneous I have lying around: Extra pair of boots, a lens I rarely use (Canon 8-15mm L Fisheye, message me if you're interested), old computers, etc. I just bought a Macbook Pro. My old original white Macbook is over 8 years old! And my main editing station, a 20″ iMac is 6 years old! It was time to upgrade.
I bought the baseline Refurbished Macbook Pro, exactly the same as the one sold normally, just $200 cheaper (It doesn't come in the fancy Apple box though). I also didn't want the Retina. I think the Retina display is unnecessary, our eyes can't see that much detail, and it doesn't come with an optical drive or an ethernet cable port. So for $999 I got a Macbook Pro with 2.5 Ghz Intel Core i5 (from what I read the i7 doesn't improve speeds for photo editing, just for video work), and 4 GB of RAM. Baseline. The specs really weren't that much more impressive from my 6 year old iMac, BUT where it was much better was with how much I could improve the computer with aftermarket additions. My iMac had a max RAM of 4GB, the MPro 16GB. It uses Thunderbolt and USB 3.0 which is substantially faster than Firewire 400 and USB 2.0.
I bought a Samsung 840 EVO Series 250GB Solid State Drive. This alone would increase the performance of any computer. It works silently with no moving parts, and it performs faster since it doesn't have to perform a physical search every time it tries to access data. The Crucial 16GB RAM will substantially increase performance as well.
Before installing my new SSD I cloned the hard drive of my Macbook Pro using SuperDuper! It was very easy and quick, especially since I only had 15GB worth of data on my hard drive. It creates a bootable drive that is identical to the one you're using. There is almost nothing to set up once the new drive is installed.
The install for both of the SSD and the RAM was surprisingly easy. You have to have a #00 phillips screw driver and a T6 torque driver to complete it. You remove the bottom plate of the laptop exposing all of the internals of the computer.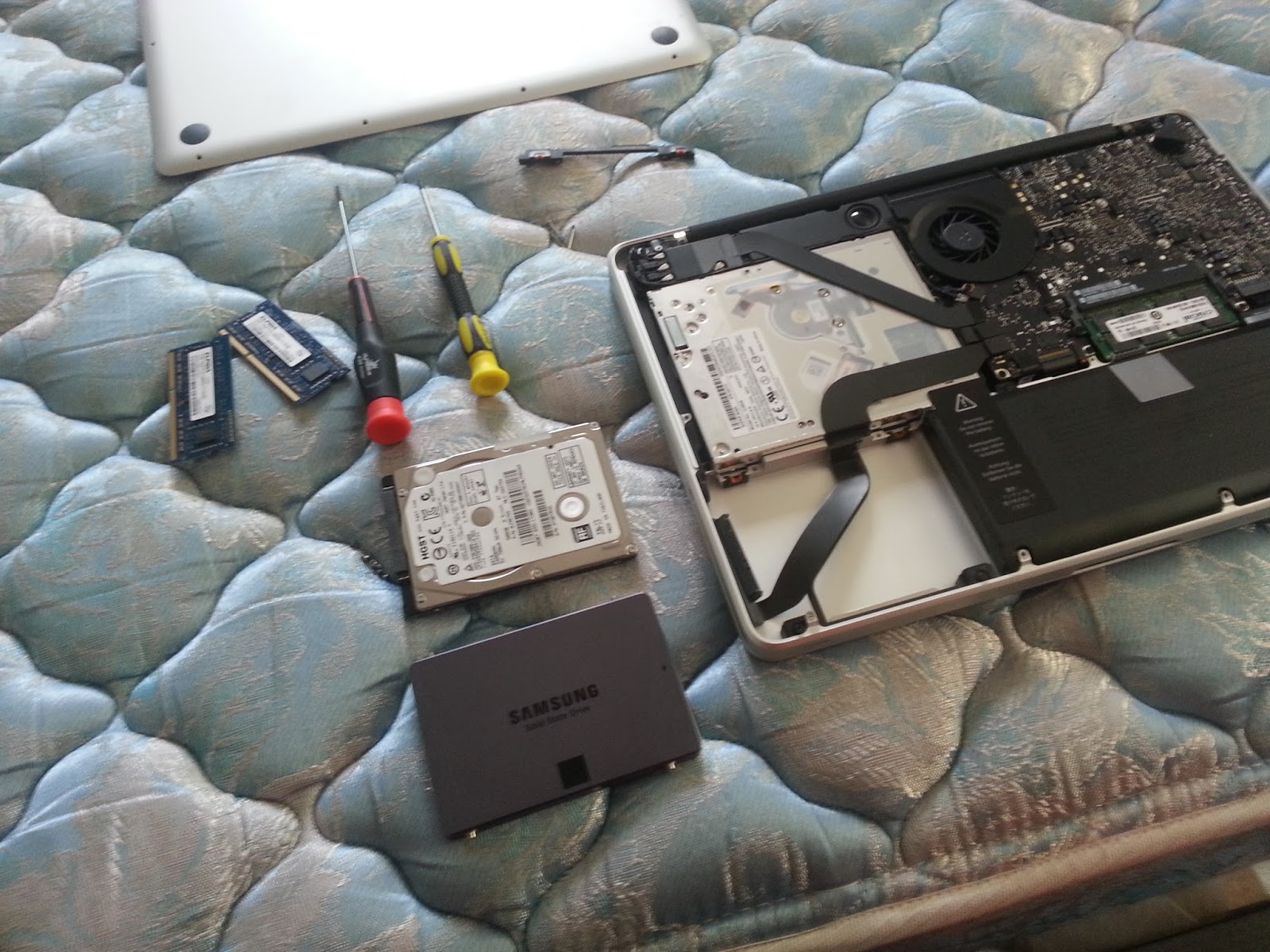 In this photo I have already removed the 500GB Hard drive and am preparing to install the Samsung SSD. It's so light weight, you pick it up and feels like there is nothing there. I've also already installed the 16GB of RAM. If I want in the future I can remove the optical drive (top left of the computer) and install another hard drive to give me additional space.
The actual install only took me about ten minutes.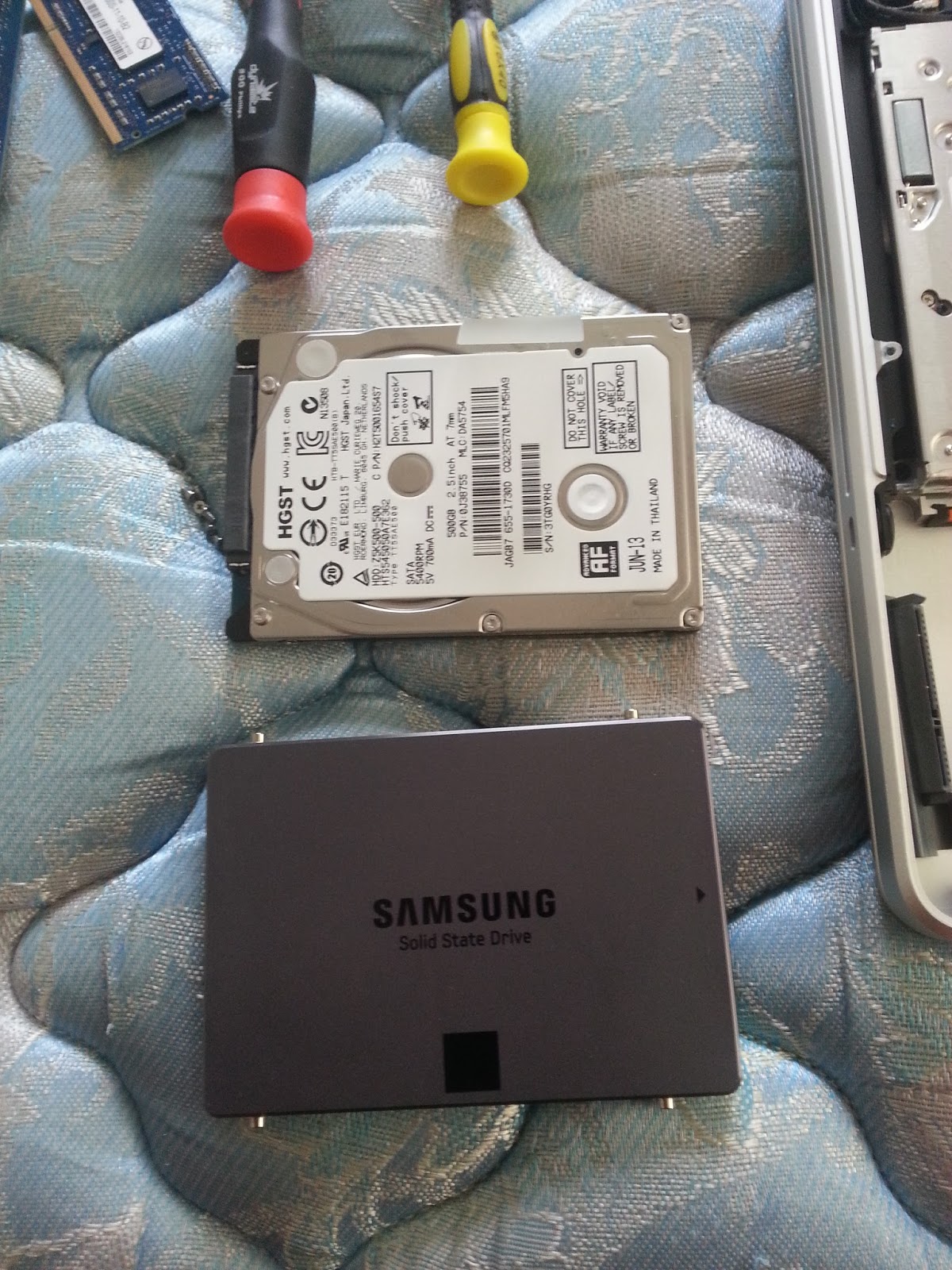 The old Hard drive, which I now have as an external with a USB 3.0 enclosure from Sabrent, and the Samsung SSD.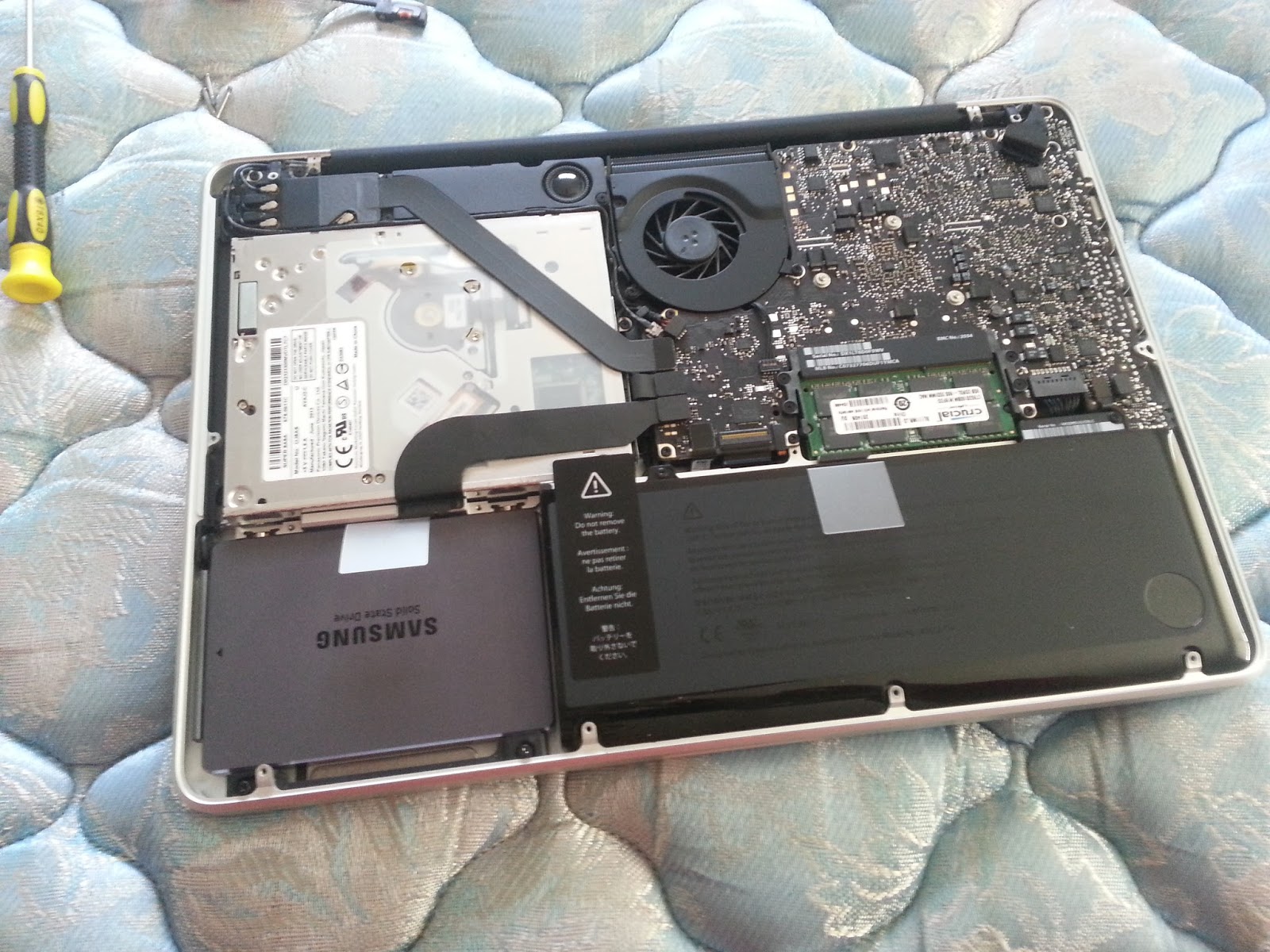 The new drive installed.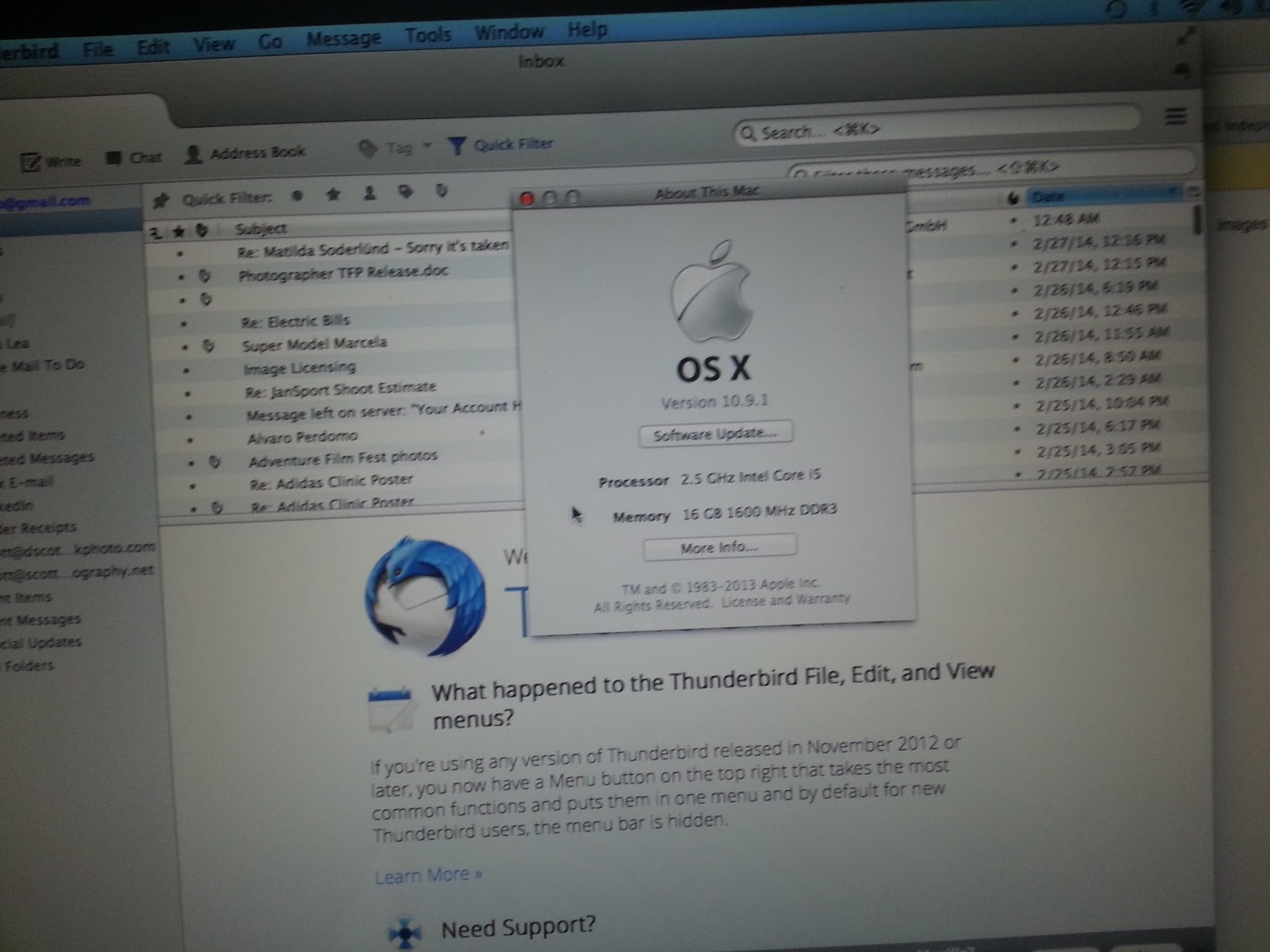 You can see it now has 16GB of RAM (Memory)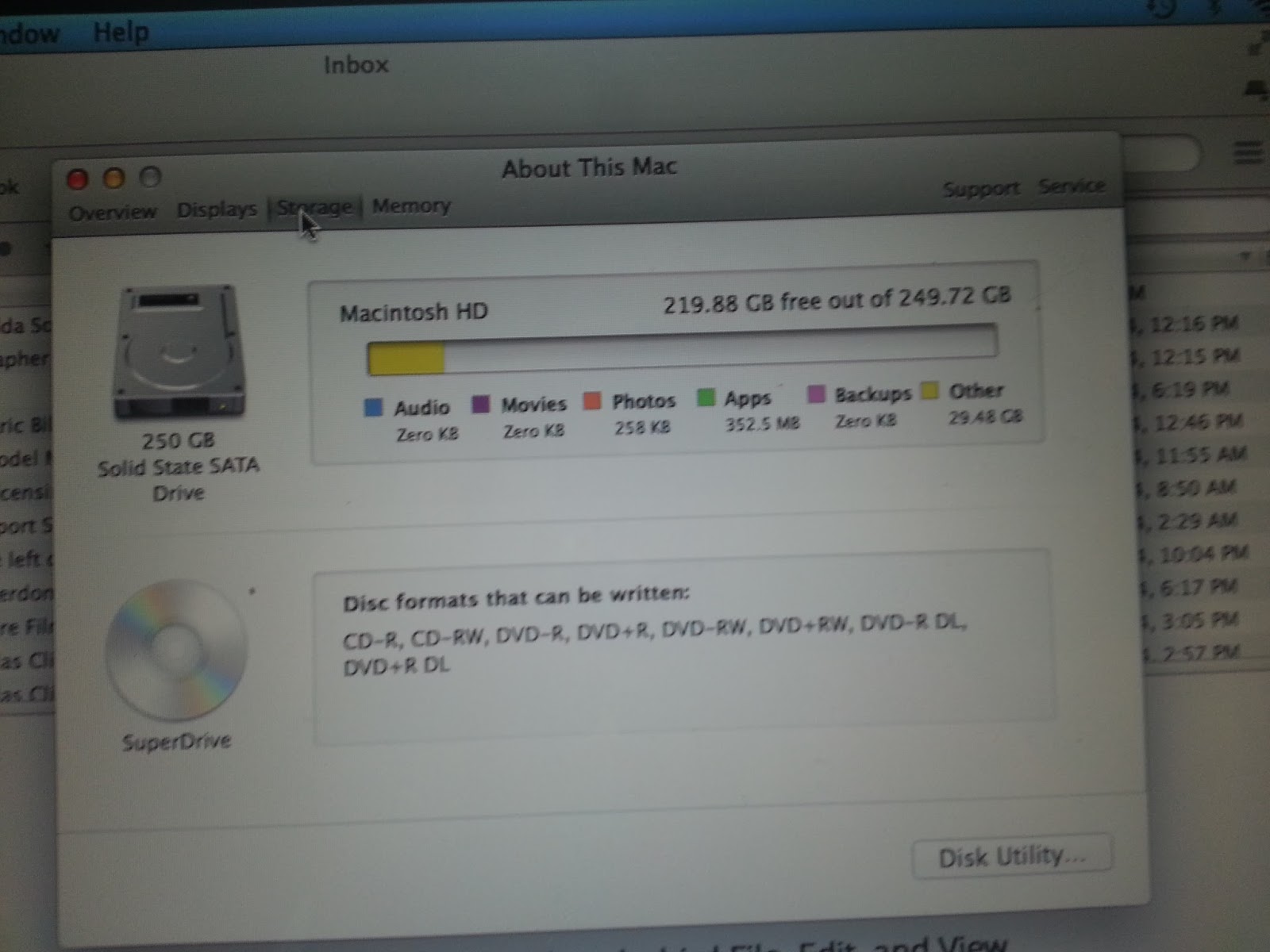 and a 250GB Solid State SATA drive.
I did this substantially cheaper than buying it directly from Apple. If you have a computer from the last couple of years that you're considering upgrading, look at boosting RAM and installing an SSD. It will make a world of difference.