Colorado has been very wet this late summer, storms coming in most afternoons. It's been good for the land, but makes climbing difficult.
Rob D asked me last Saturday if I'd like to join him up at Mt Evans for a bouldering session with some of his friends. The hike into into Area A takes about an hour and half from the parking lot at Echo Lake. We got caught in a downpour at the reservoir and sat under some trees and waited. After the rain started to pass we kept going up the path. Bouldering pads bobbed through the trees in front of us; lots of people bailing for fear of more storms. Pity, it was a beautiful day. We got to the Ladder, a V2 with an awkward start, and found Jimmy Webb and Dave Graham doing warm up laps.
The crew headed over to the Dali Boulder where several people try the Dali Sit Start, V9.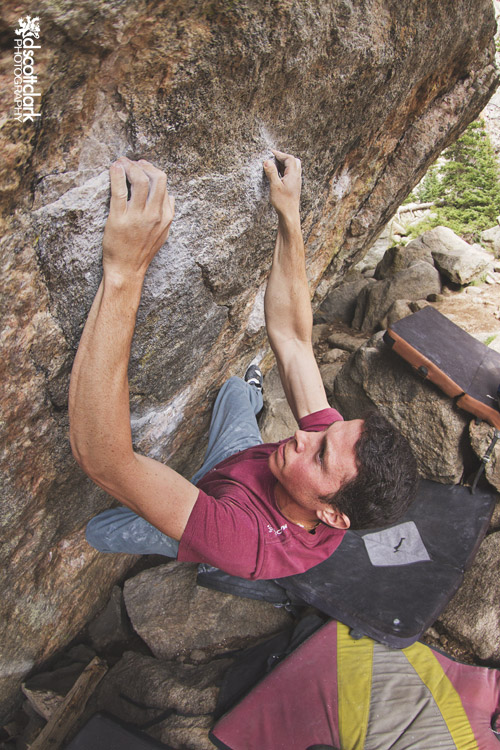 Rob D on the Dali SS
Dave, Jimmy and Rob started working on Ode to the Modern Man, a very hard V14 with powerful moves off tiny crimps.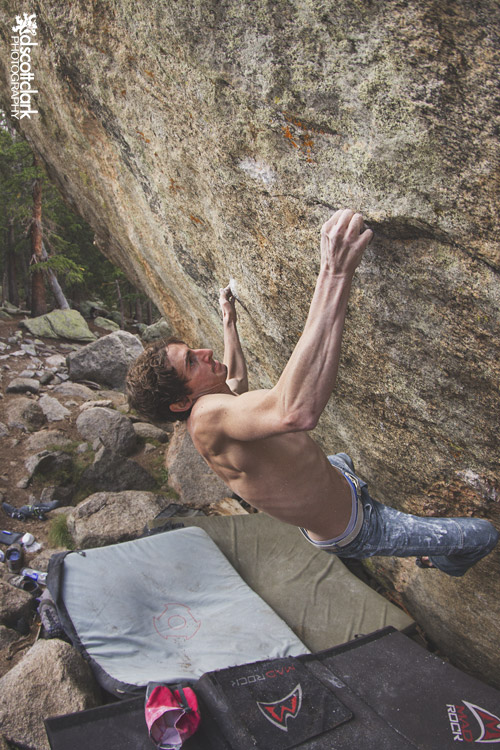 David Graham trying hard on Ode to the Modern Man V14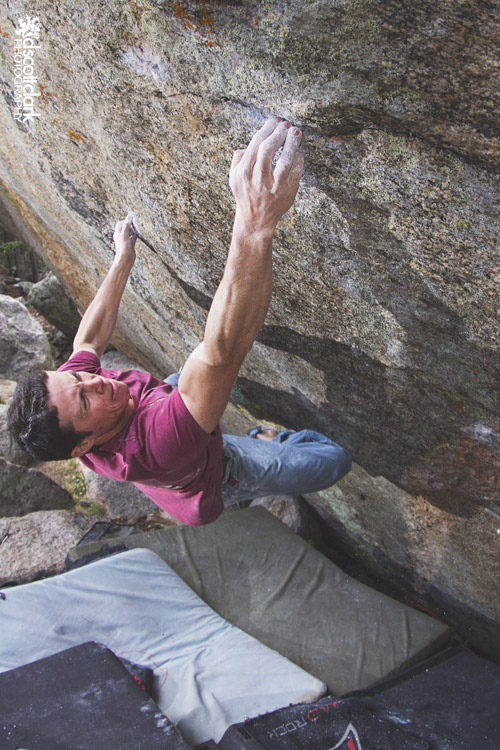 It's a big move to a tiny crimper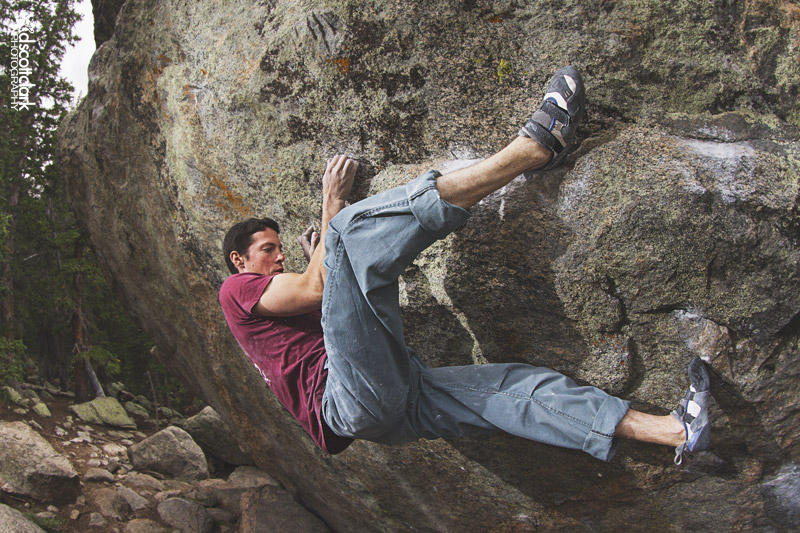 Rob working on the top of Ode
It was getting late, but instead of going back we head further into the valley toward Area B. Everyone was Psyched to get on Chris Schulte's problem, 1%ER. The talus field is full of huge boulders you have to scramble over to get to the climbs, and there are some beautiful problems in Area B. Everywhere you look there is potential. 1%ER is further southwest down the valley than I've been before, and the boulders just keep going.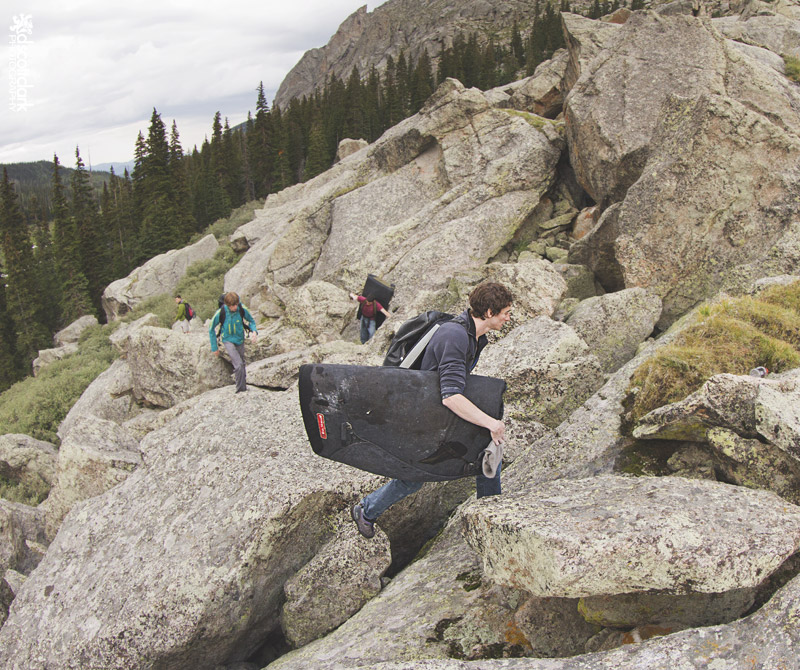 Area B's talus field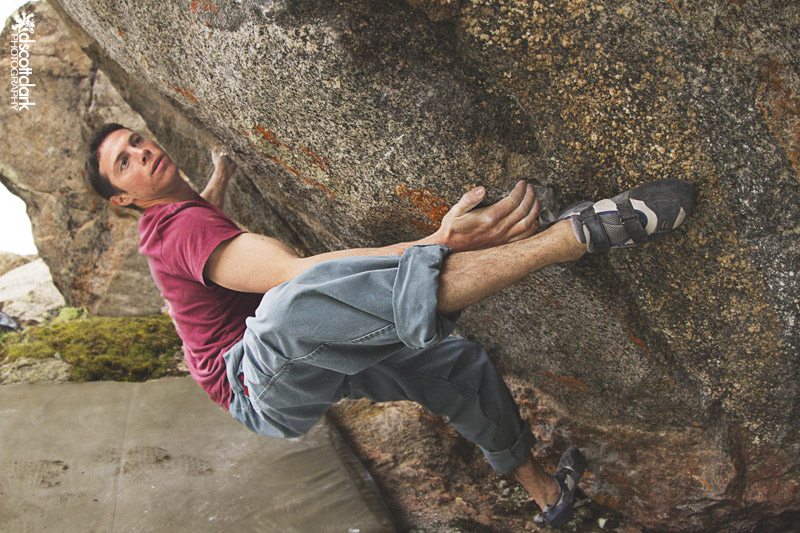 Rob D trying 1%ER
1%ER is on a short boulder, maybe 10ft tall, and starts out with a super hard compression move at full wingspan. Your left hand slaps up terrible slopers while you utilize heal and toe hooks. The problem culminates with a dyno to a good-ish jug that sends your feet flying out, making you almost horizontal.
All three try the moves, but Jimmy gets the pieces of the puzzle figured out.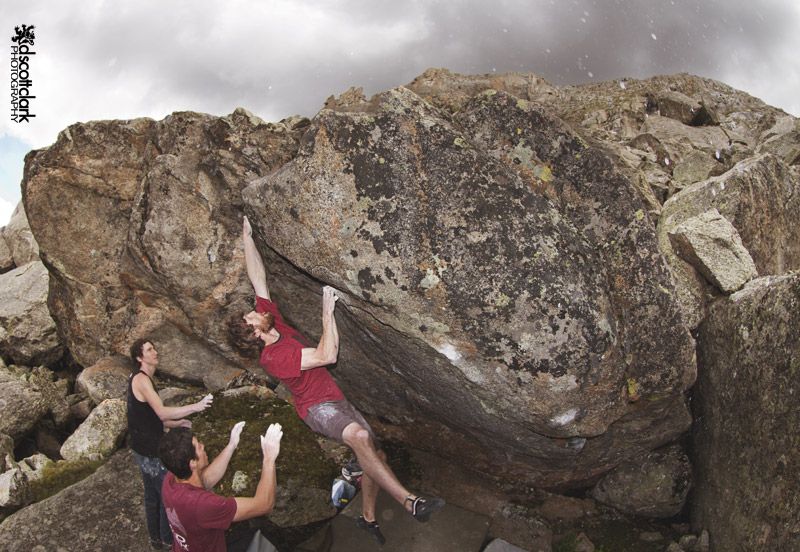 Jimmy Webb practicing the final move on 1%ER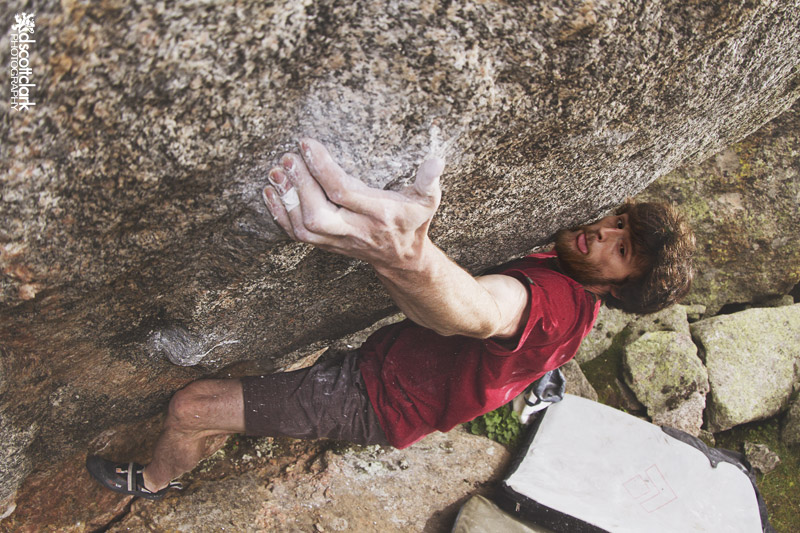 Jimmy Webb sticking the super hard first sequence on 1%ER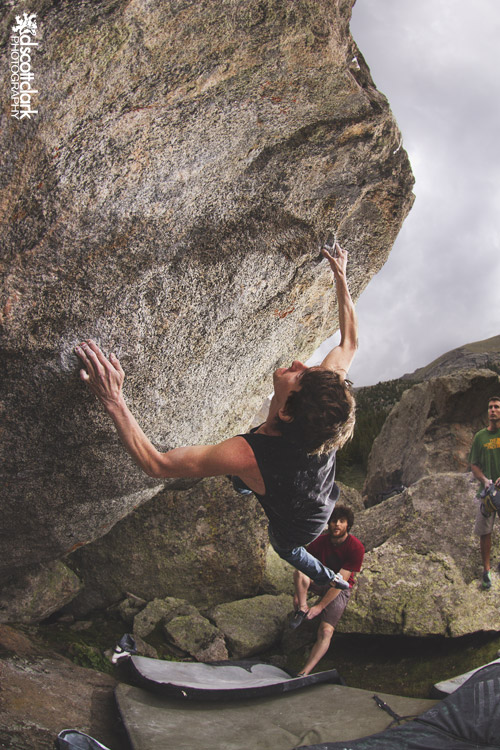 Dave Graham giving it a go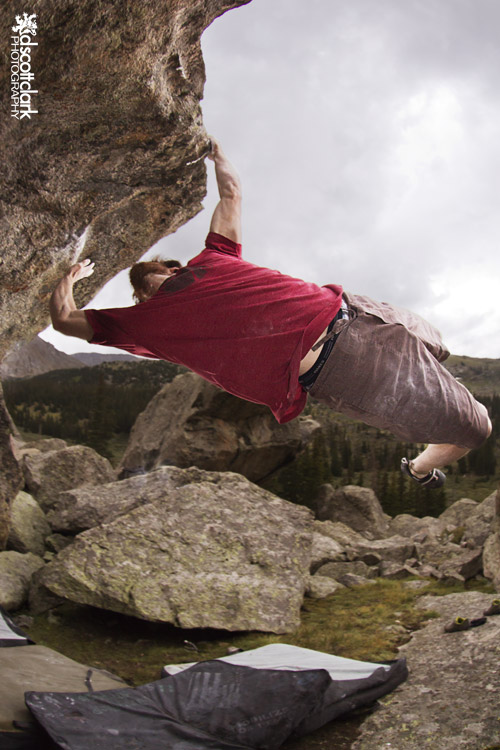 Jimmy Webb swings wildly on his send and the 2nd ascent of Chris Schulte's 1%ER
Just after Jimmy gets the 2nd ascent of the V13 the skies open up and we run for cover in one of the nearby "caves". We start the hike out when the rain slows, but it's a long hike out in the rain and in the dark. We are thoroughly soaked and ready for a great burger. Nonetheless, a great day at Mount Evans.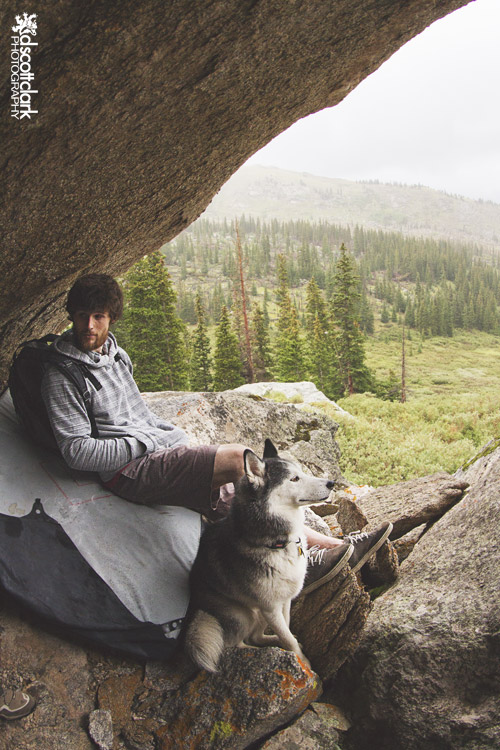 Waiting out the rain