Last week I got out with Mike O'Rourke, a climber with Mad Rock, to Wolvo at Lincoln Lake on Mt Evans. It's a expansive bouldering field posted around Lincoln lake that is situated below the country's highest paved road, at over 14,000 feet. To get to the boulders you descend a very steep talus field for a few hundred feet (a blast to walk out of) to find an almost endless supply of granite. Mike quickly sends a Rebellion Sit (V10) that starts in a dark granite cave and exits with an awkward crawl between rocks.
Trying to get to another boulder we find ourselves looking at Star of David (V12), that Mike figures out an impressive one handed dyno move to a tiny sloper crimp (jug? that hurt just pulling on by itself) and quickly makes easy work of it.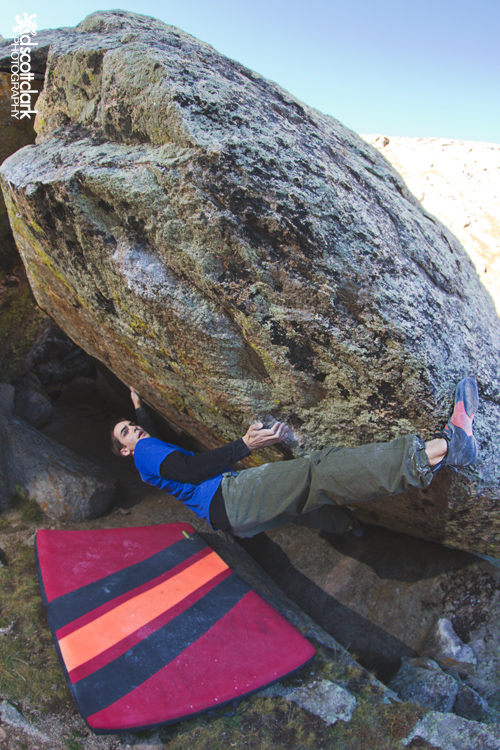 Star of David V12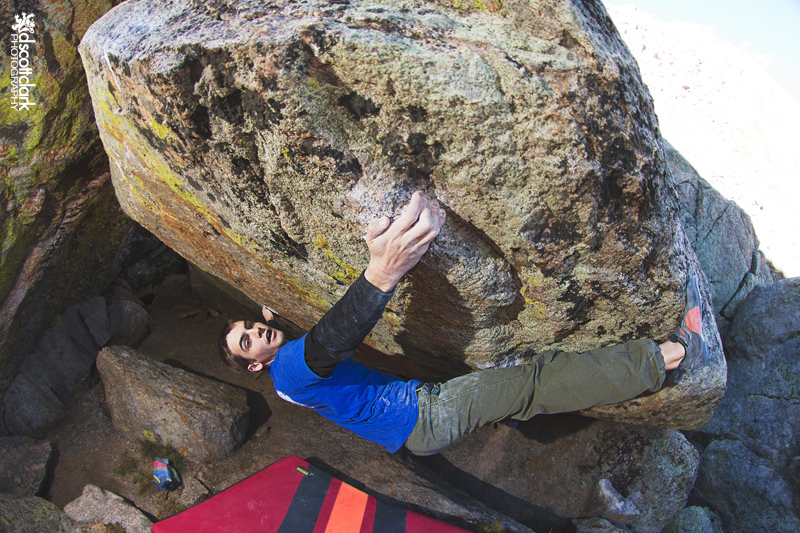 Star of David V12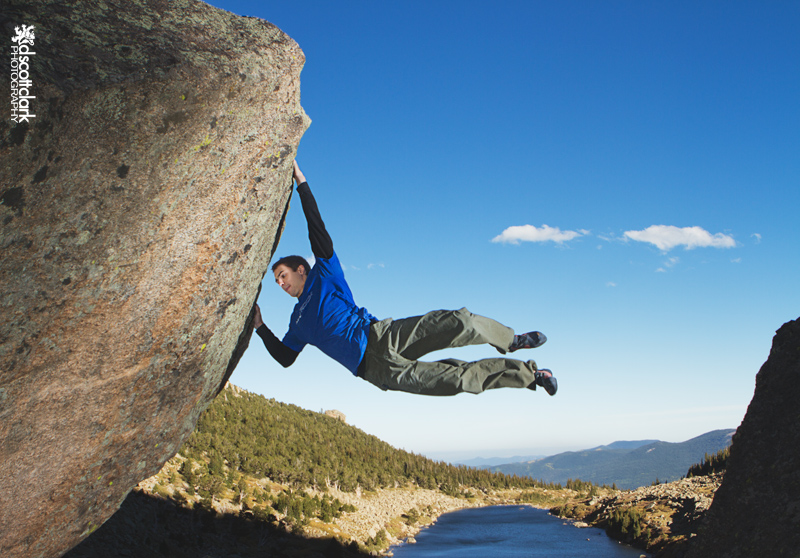 Mike gets his swing on with Lincoln Lake in the background.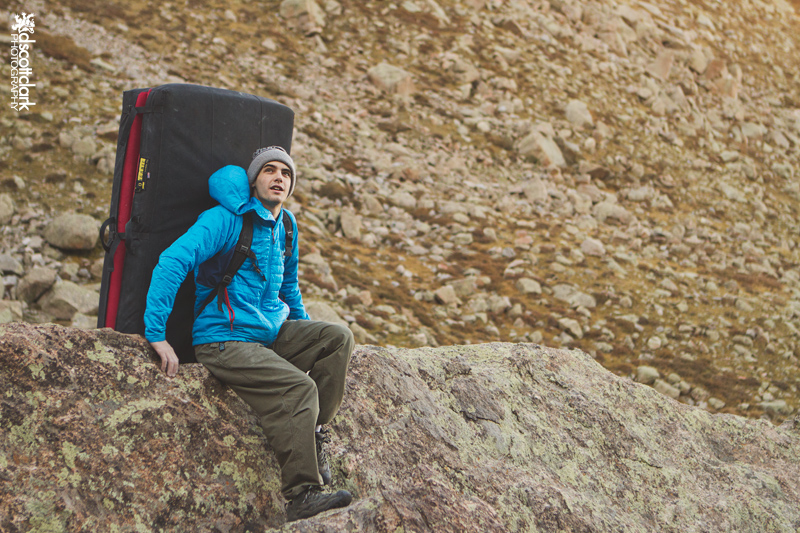 Maneuvering through the boulder field
The rest of the group disappears into the maze of boulders and Mike leads me to Warrior Up, a short but stout V15 with tiny holds. He gives it a few goes, and says he hopes he can finish it before the snows come, probably next week. Anyway, the road to Lincoln Lake will only be open till, at the latest, Oct 6th.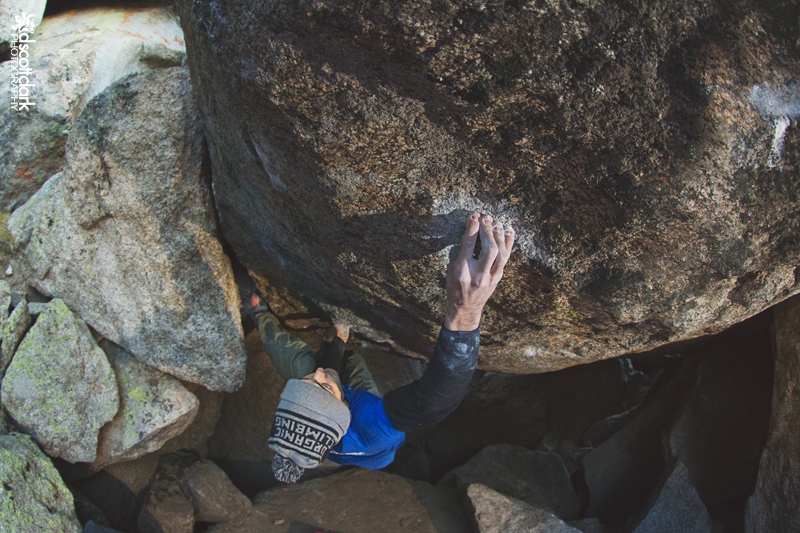 Mike puts some burns on Warrior Up v15
The hike out is a calf burner, short but steep. The sun is going down, the wind is picking, and the temperature dropping as we get up to the road. The end of the season is close.