Last week it finally snowed in the Front Range. We've been looking at bare mountains for most of the winter, sourly remembering last year's terrible snow cover. We keep doing the snow dance and praying to the snow gods, but mostly to know avail. We hear about Utah, Washington, and even Southern Colorado getting pounded by beautifully large storms, but nothing seems to come our way. But Wednesday and Thursday brought a decent amount of snow.
My buddy Leigh is out visiting to snowboard, so thursday I decided to snowboard with him and Thomas Moore. I usually ski, and I didn't really pay attention to the snow report, so I was very unprepared for the amount of powder at Keystone. I actually hadn't been on a snowboard in over 5 years, but it came back quite easily, though I had never been in powder before. Leigh, Tom and I stuck mainly to the woods, trying to make the most of the fresh.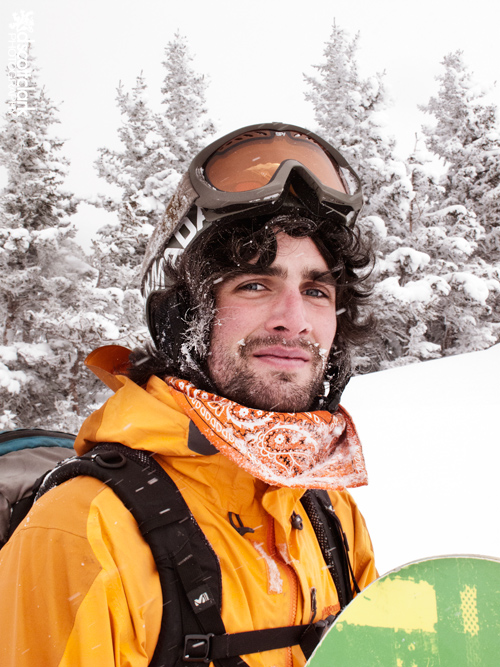 Thomas Moore
I really want to do more skiing and snowboarding photography, but I always dread bringing my full camera set up with me, mostly because of the weight. I shot all of these with my point and shoot, Canon Powershot G10. I really want to find a nice mirrorless camera to fill in the gap, something that is super light weight and can easily sit inside my jacket, but has high enough quality that people want to buy the photos. AND usability. The G10 shoots painfully slow. On burst mode it takes 1 photo every 1.5 seconds. The new Sony Alpha NEX-7 I'm looking at shoots 10 frames per second and has a shutter lag of only .02 seconds (not even mentioning the list of other great features it has). Sorry, I got distracted.
Late in the day the weather toyed with being Bluebird, but it continued to snow all morning long. Over the previous 24 hours there was maybe 8″ of fresh snow which was awesome in the trees. Tom and I decide to hike over to the South Bowl, where apparently a ton of snow from elsewhere on the mountain was getting blown. I got stuck.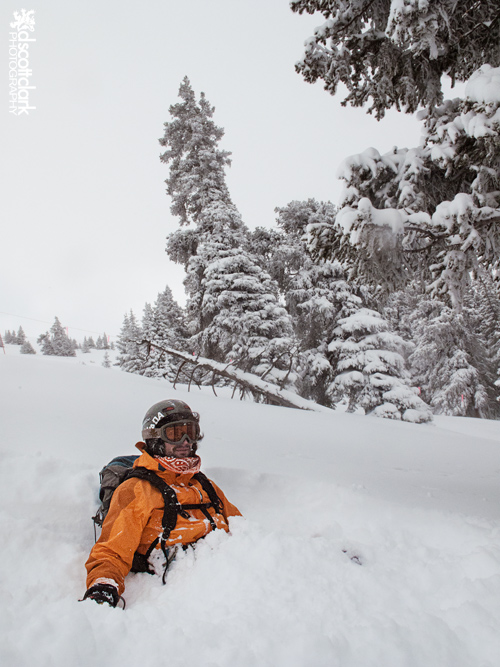 Tom sitting waist deep in fresh powder.
I got really stuck. So stuck on my snowboard that I could not move without removing the snowboard and crawling inch by inch through the powder till I got to a slope that was steep enough that gravity could overcome the resistance of the snow. I was kicking myself for not bringing my skis. Maneuvering into place to get a shot was more difficult. Enjoying the abundance of snow was more difficult. I was exhausted at the end of the day.
But we got to enjoy the new snow.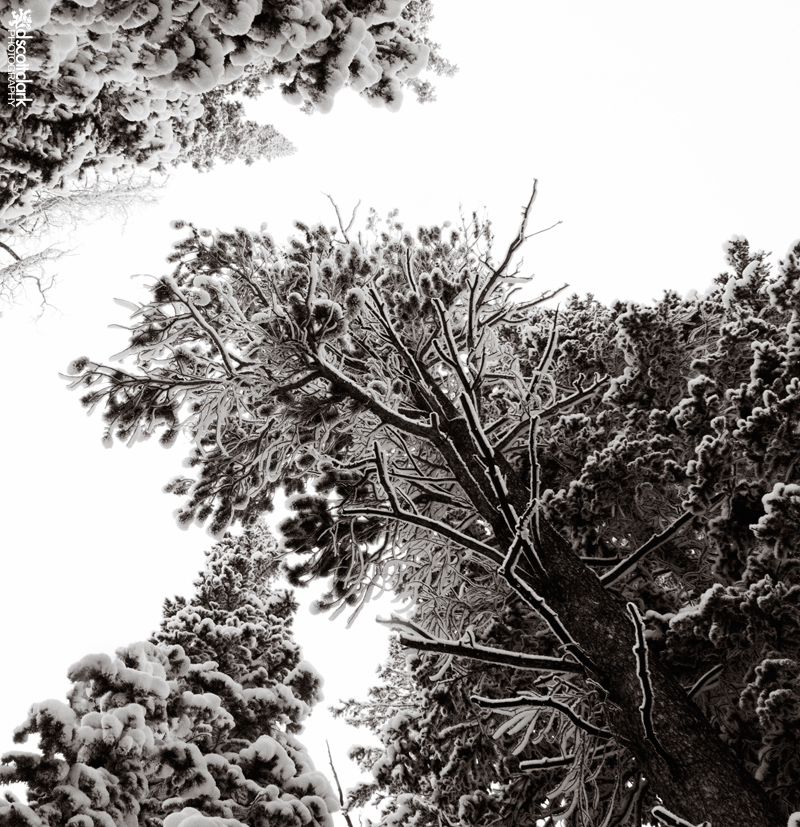 View from my usual position….on my back.