To celebrate my 28th birthday last year, my Golden Birthday (28 on March 28), I had planned on skiing two fourteeners in a day (14,000+14,000=28,000!) but I broke my back on 11 days before. Needless to say, my birthday was way less exciting. I turned 29 this year and didn't have any crazy ideas for commemorating it. My friend, Alex, invited me to climb desert sandstone crack in Indian Creek, which sounded like a good enough celebration of another year.
I'm a sport climber. I like clipping bolts, engaging my "try hard" and not really worrying whether the bolt I just clipped 10 feet below me will hold if I take this massive whipper. It's freeing being able to just try your hardest, and if you fall – no worries.
The last few weeks, though, I've been climbing a lot more trad – placing your own protection into cracks in the rock. If you fall, you hope you placed the last piece well enough that it will hold you. And if that piece blows, will the next blow too? That's exactly what happened when I broke my back.
It's taken some time for me to get my trad "head" back, the confidence in my ability to climb and place solid gear that I stay calm throughout the climb. This past weekend I climbed more trad than ever in the South Platte, and really gained the confidence I need to start pushing myself again. But this time I have proper knowledge and technique to do it right!
Back to Indian Creek. Ah yea, I'm a sport climber. Indian Creek is huge splitter sandstone cracks with slim to none face holds that only protects with Trad gear. Definitely not my strong suit. Crack climbing technique is very different from sport climbing, using your hands and fingers to wedge into the cracks instead of pulling down on holds. Your feet don't stand on holds either, instead twisted into the crack in a way that the most rubber touches both sides of the crack. When you complete a sport route your forearms, fingers and possibly back are tired. After climbing a crack your entire body is spent from working together merely to stay connected with the rock. It's a full body battle against the route. And it's fantastic!
Enjoy a few photos from the trip!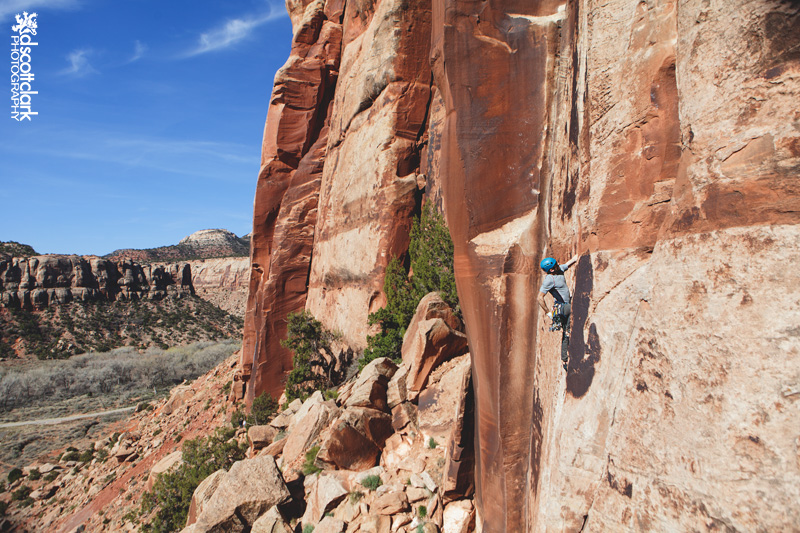 Alex Vidal climbing a challenging 5.10 "Elephant Man" at Donnelly Canyon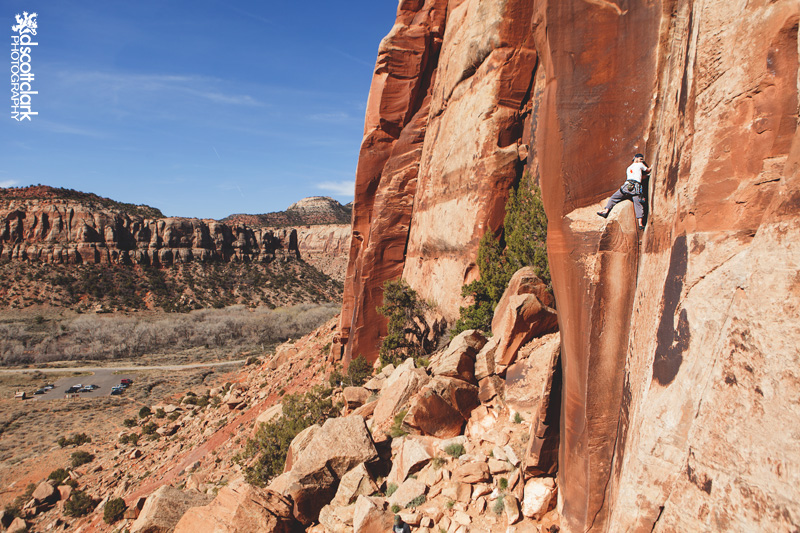 Unknown climber working his way up "Chocolate Corner" 5.9+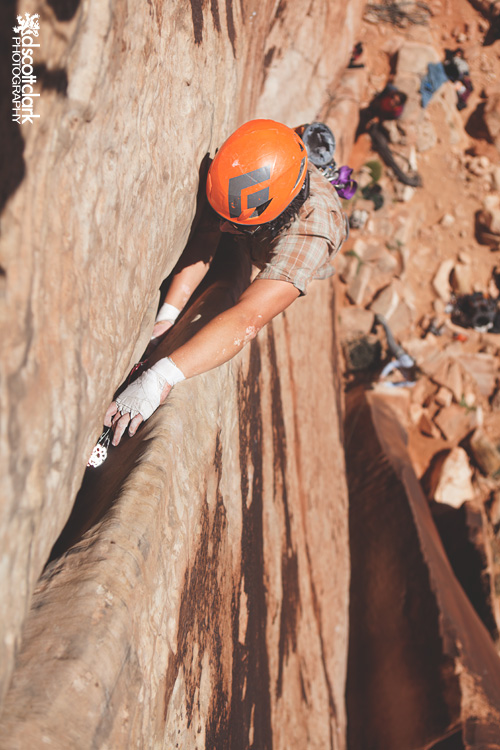 Anthony Biolatto working through Elephant Man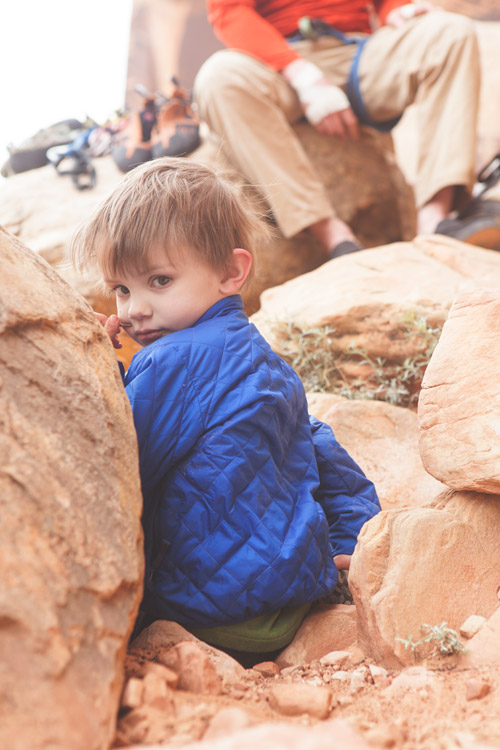 Miniature Klass enjoying the crag.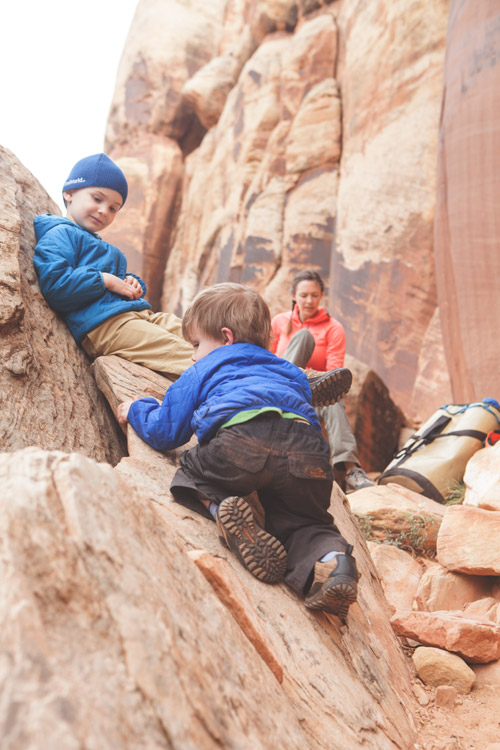 There's two miniature Klass's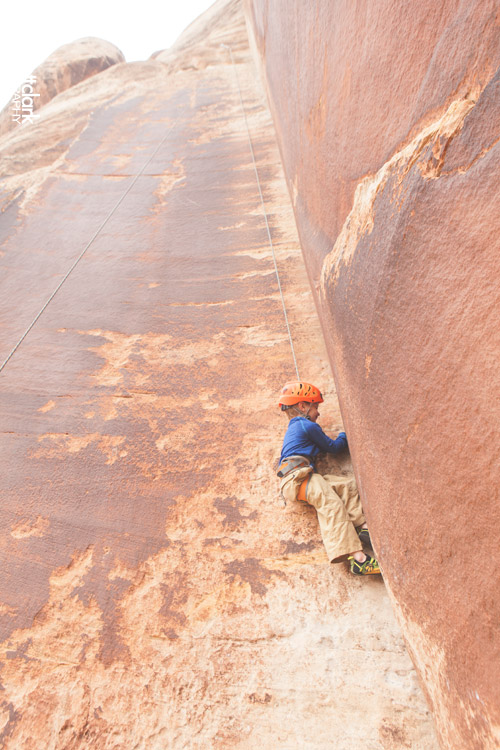 Miniature Klass fights his way up Unknown 9+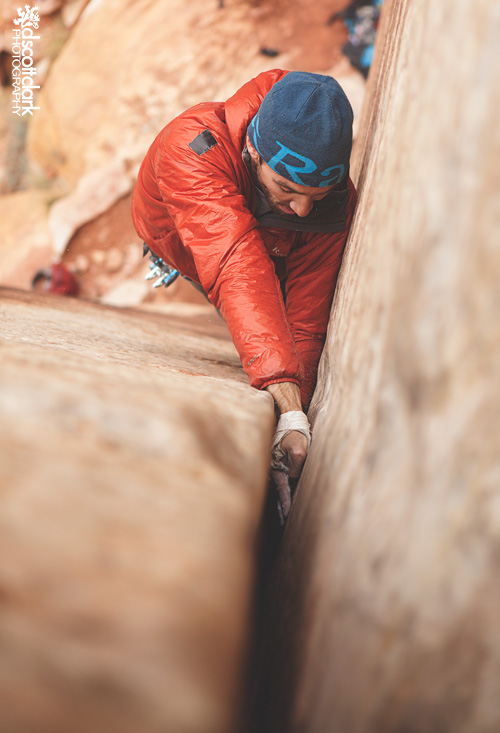 Alex Vidal climbing Unknown 9+ at Blue Gramma Wall.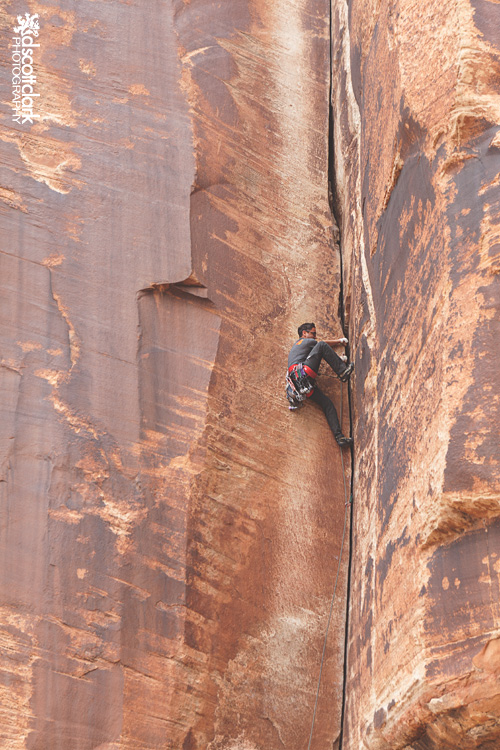 Micah Salazar sending Unnamed 10+

Newspaper Rock pano – really unique place!