I met up with Dave Blauvelt before sunrise in the Home Depot parking lot. He piled his bags into my little red Mazda and we took off down 285 South towards Bailey. The sun still hadn't peaked over the mountains as we pulled into the parking lot near the South Platte River, south of the little mountain town of Pine, Colorado. Dave's net and boots bounced around on the outside of his small backpack with each step on the trail. The river, blue in the morning light, snakes through the valley it carved long ago. The air was crisp, our fingers cold, ice forming on our waders as soon as they enter the water.
Dave sat on the rocks and prepared his rod and rig. I splashed around in the shallow, slow moving water protected by the rocks. Being able to freely move in water without getting wet is a fantastic feeling!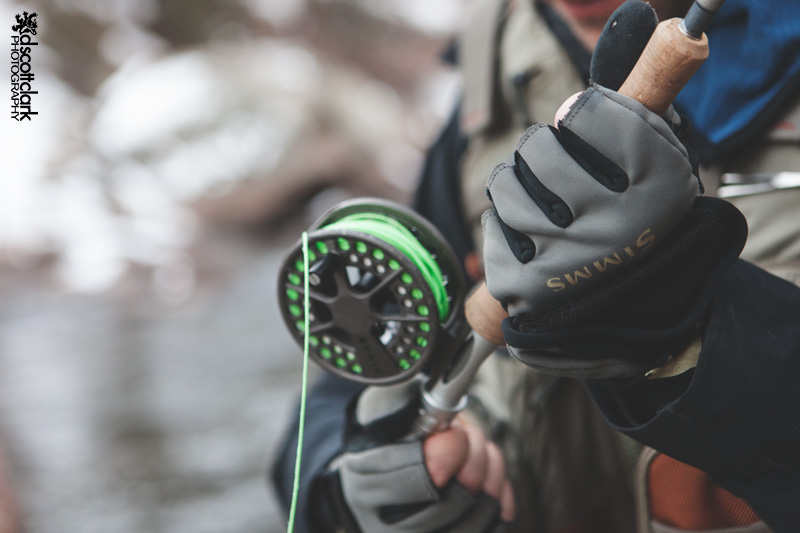 I don't know how Dave continued to move his fingers. I had full gloves on and my hands were cold.
It took well over an hour for the sun to hit the spot we had chosen. It was very cold. So we chased the light.
Tim Schoenborn, a local guide with 5280 Angler, caught a beautiful fish and Dave netted it for him.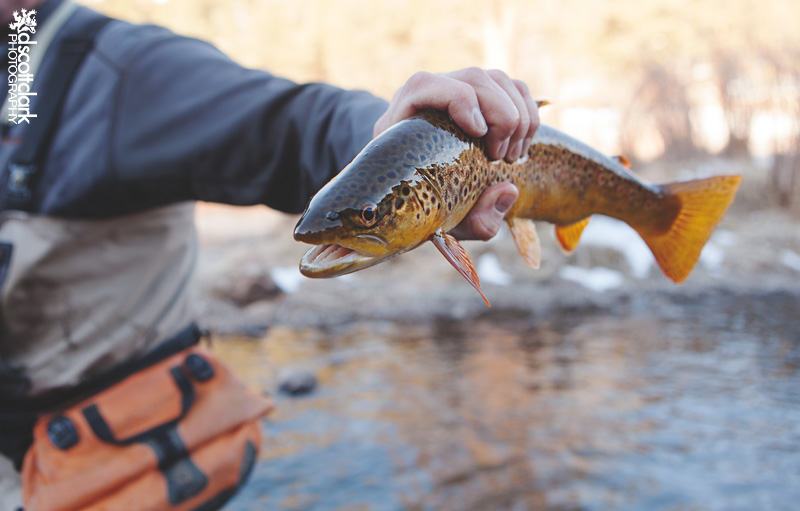 "ooooh, she's a beauty! She's a beauty fish, fishin' beauty fish!" – Brian Regan
The constant search, seeing movement under the mirrored water, the repetition, the back and forth. It's calming. I can understand why people would search for the beauty in the location and enjoy the process more than the fish.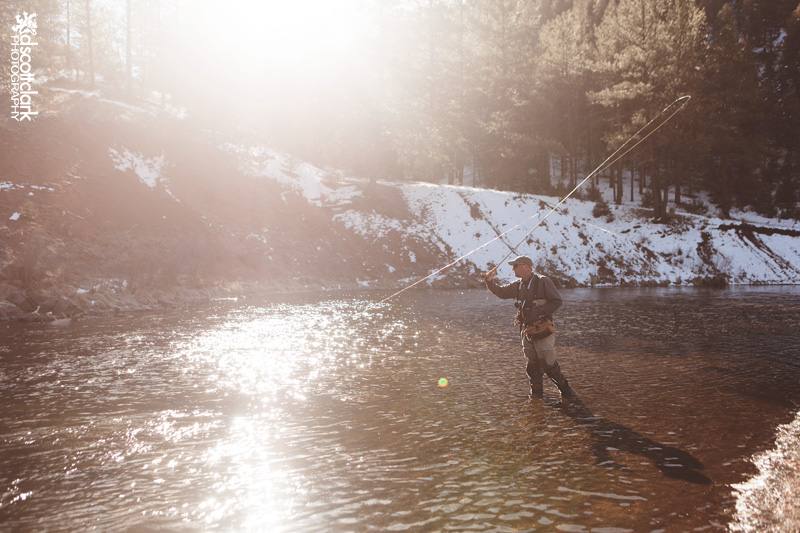 Tim Schoenborn skillfully pulling fish from the South Platte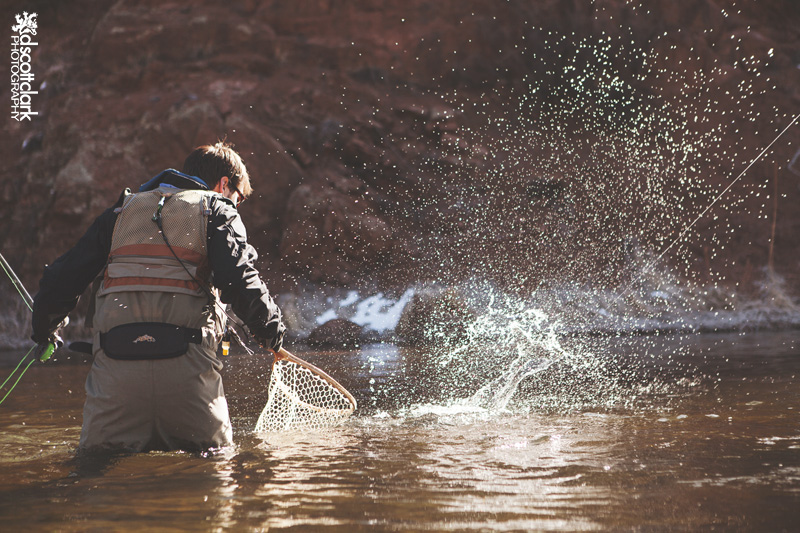 Dave nets another one
Dave holds his prize
It was a cold but fantastic morning. I still have no desire to fly fish, but I understand why people love it. It's so methodical and really a beautiful thing to watch. I'm happy to by a half-submerged observer. I definitely will be doing more fly fishing photography. And I got back to boulder early enough to take advantage of the incredibly beautiful day and went for a nice free solo in Eldorado Canyon.
I've been really busy the last two weeks, in a good. Way. I've got some exciting news that I'll spill later.