For the record, when I refer to OR I'm usually talking about Outdoor Retailer not Oregon. Sorry Oregon, I really do want to talk about you / come explore your wonders. Several of my friends in Oregon thought I was coming to see them and friends ask me, "How was Oregon" when I got back from Salt Lake City.
Outdoor Retailer is a tradeshow where the entire outdoor industry is in one place showing off it's goods. I go to network with all of the marketing departments and scrounge up future work.
Another OR is over. I rushed to get my new portfolio magazine (take a look!) prepared for the show and skimped on setting up meetings, but the show went well despite my lack of preparation. It was a slow show, so many companies had more time to talk with me. (Many are hurting because of the lack of snow in much of the country).
Now the real work begins, the constant contact after the show. Get companies engaged and make them think of you first when they have photography needs. It's a balance between not contacting them too soon when they're swamped with all the other inquiries and not too long when they forget about you.
So…I have work to do. And I leave you with a random photo from last month.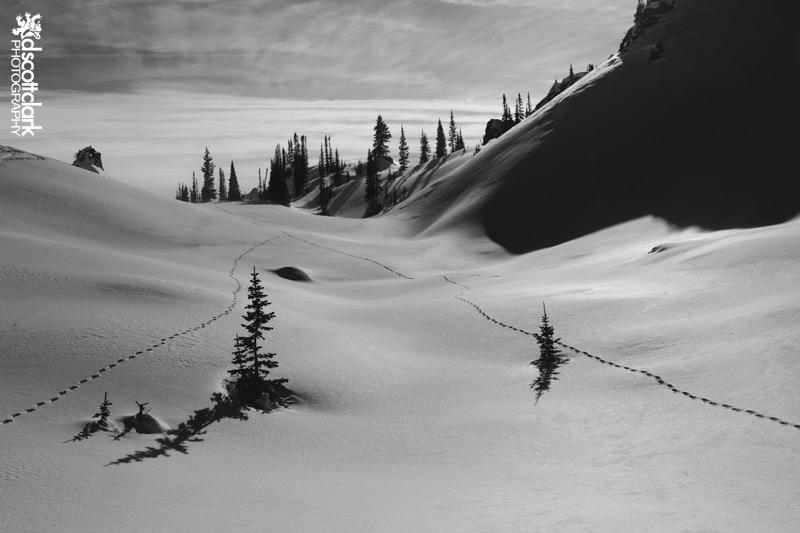 The Crested Butte backcountry on Mt Evans last month when I was out with Donny Roth for Dynafit