Over new years I spent a week in Ouray, CO, a little mountain town about an hour from Telluride that is famous with climbers for the amazing ice climbing in the area. I did go there mostly to ice climb, but I couldn't resist bringing my skis.
The first day I skied with three snowboarders on snowshoes at Red Mountain Pass. I didn't get as many laps as I wanted, but it was good to be on the skis. My camera somehow froze to my clip and I couldn't get it off of my backpack, so I didn't get any photos.
The next day we drove to Telluride and met Dave Chew, an engineer for Wagner Custom Skis who took us on an amazing ski tour straight out his front door! We climbed over 3,000 feet and were back by lunch.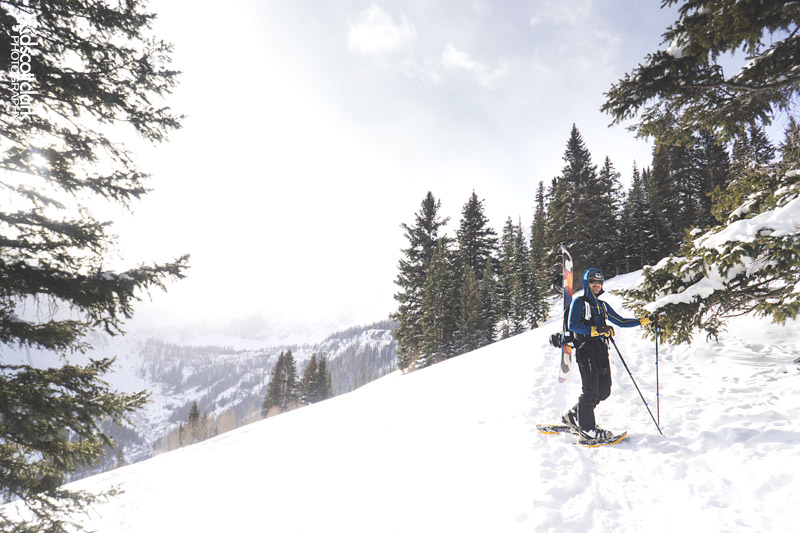 Vincent sporting the snowshoe look. He now has a mighty fine AT ski set up and will no long have to suffer on the way up!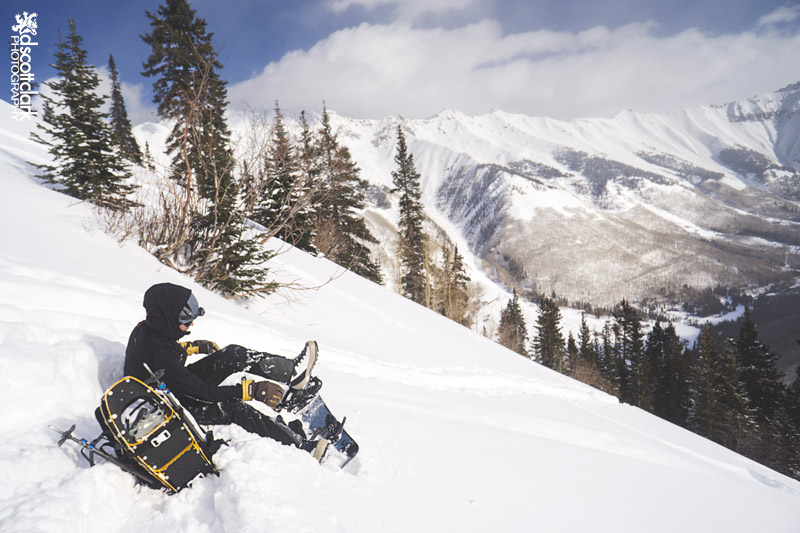 Snowboard transitions will be a thing of the past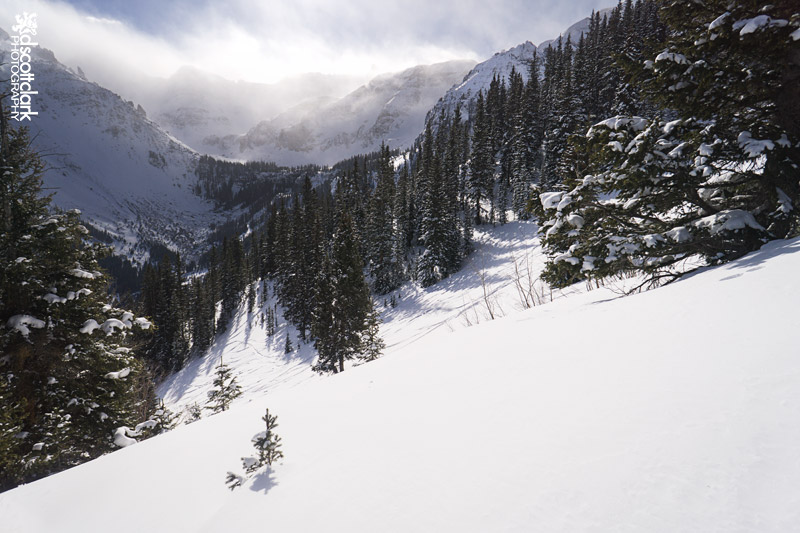 The views on the hike up kept getting better and better
Dave Chew charging up his backyard playground, something he does almost daily. I'm definitely jealous of this guy.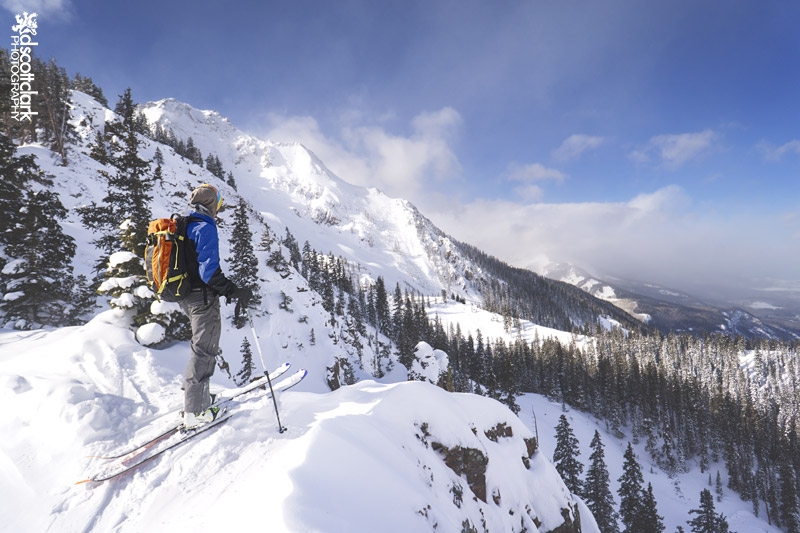 Dave doing his usual, waiting for us "lowlanders".
The views from our high point. Spectacular.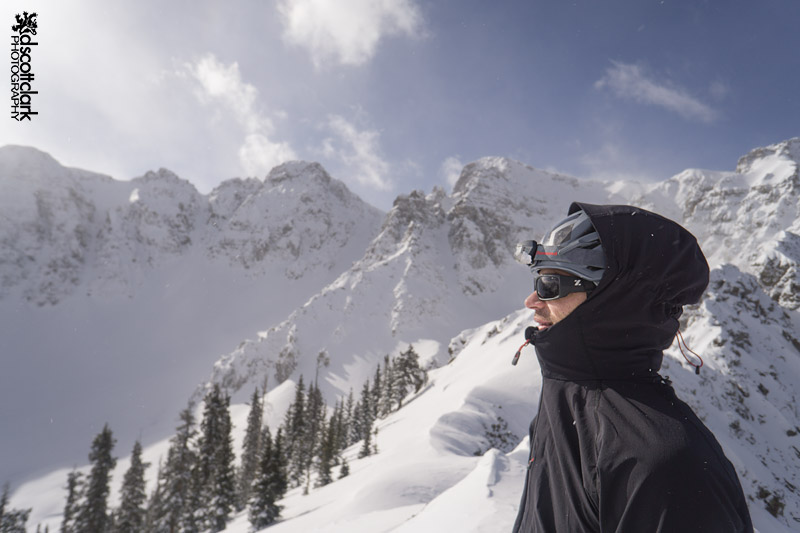 Vincent enjoy the view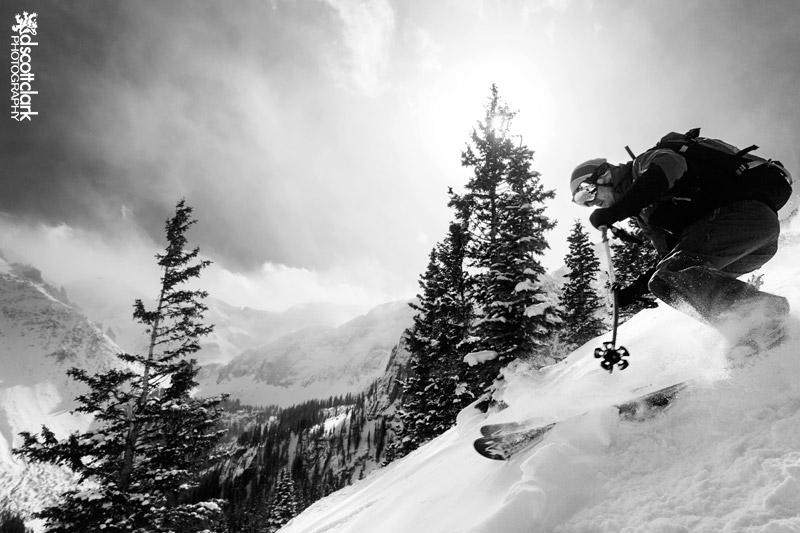 Dave Chew crushing the downhill as well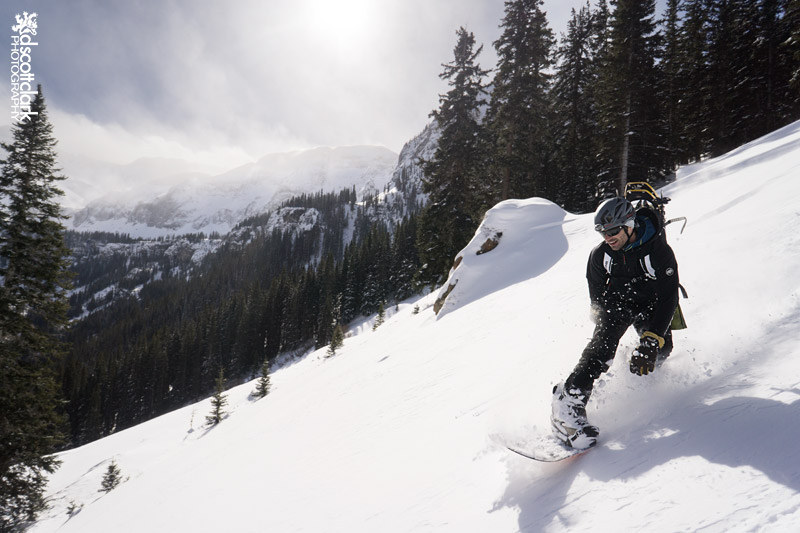 Vincent can't help but have a shit-eating grin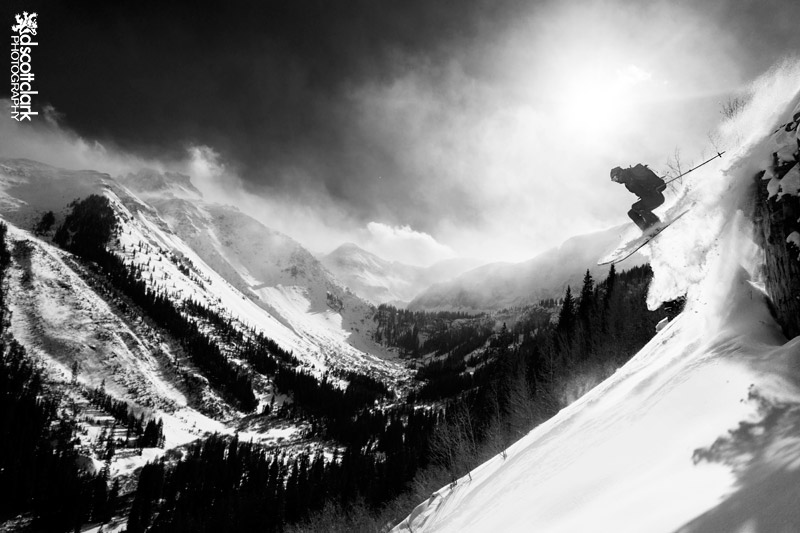 Dave Chew getting some airtime in his backyard
After a late night on New Years Eve in the bustling streets of Ouray, Andrew McLean and I get a late start and head to Red Mountain Pass again. There wasn't really any new snow but the conditions were still pretty decent.
The McMillan Peak area has so many amazing looking yurts and cabins. Would definitely be fun to spend a few days back there.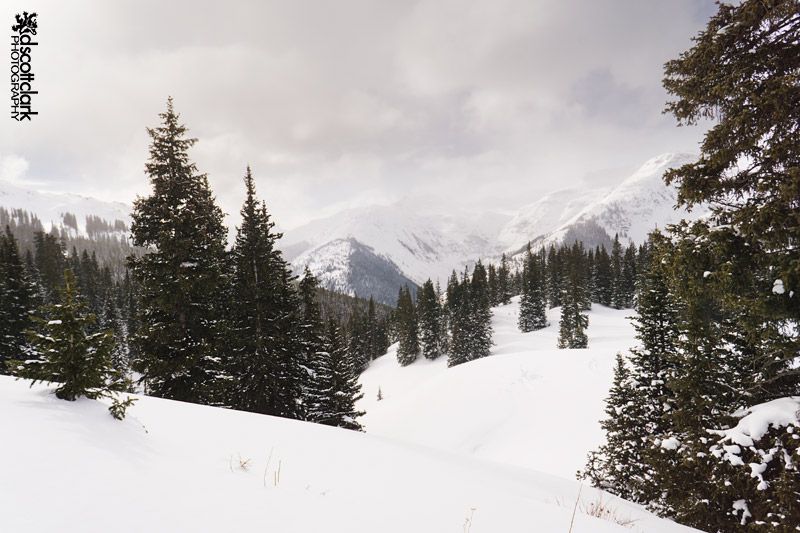 The terrain is seemingly endless.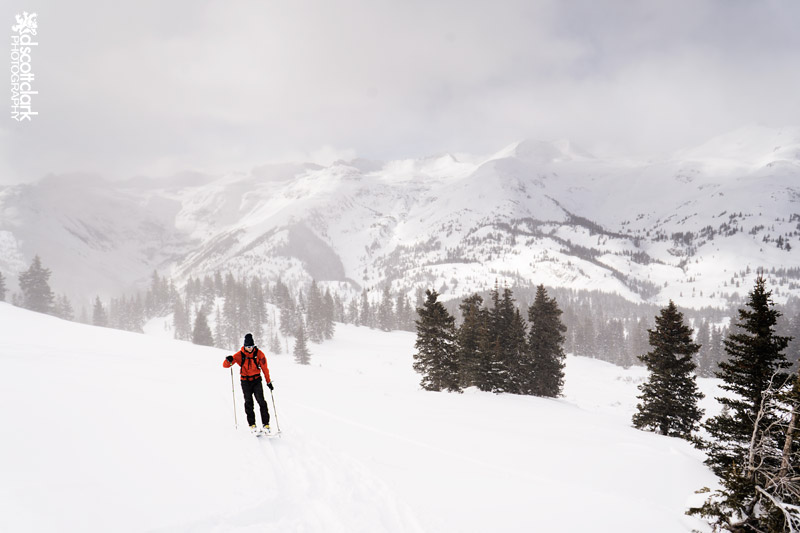 Andrew remembering how to skin on his first day out of the season. (First day on a recovered ACL)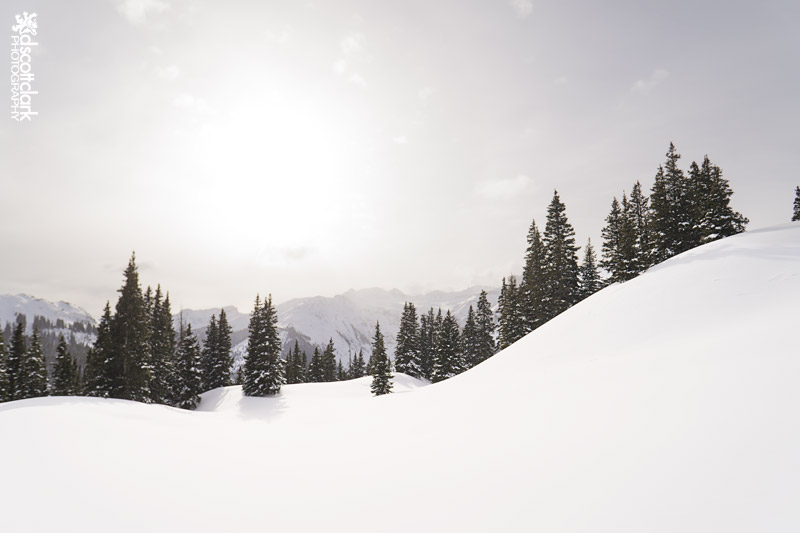 I love the white stuff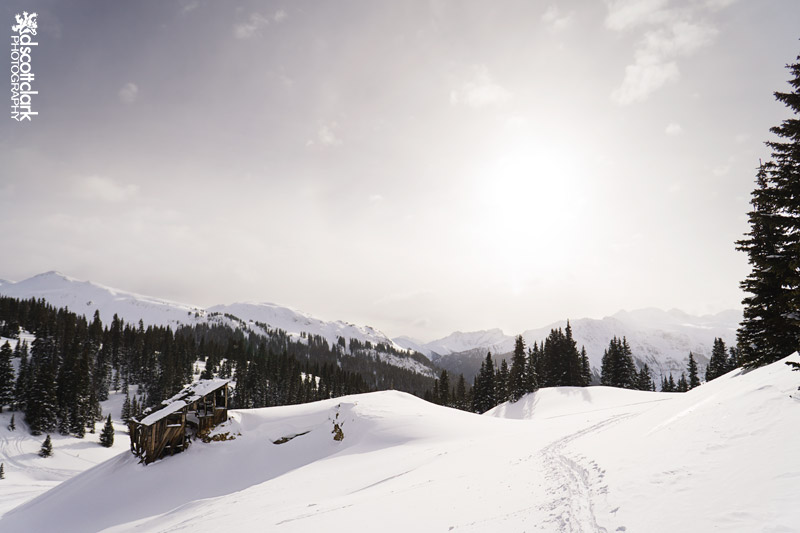 An old mining building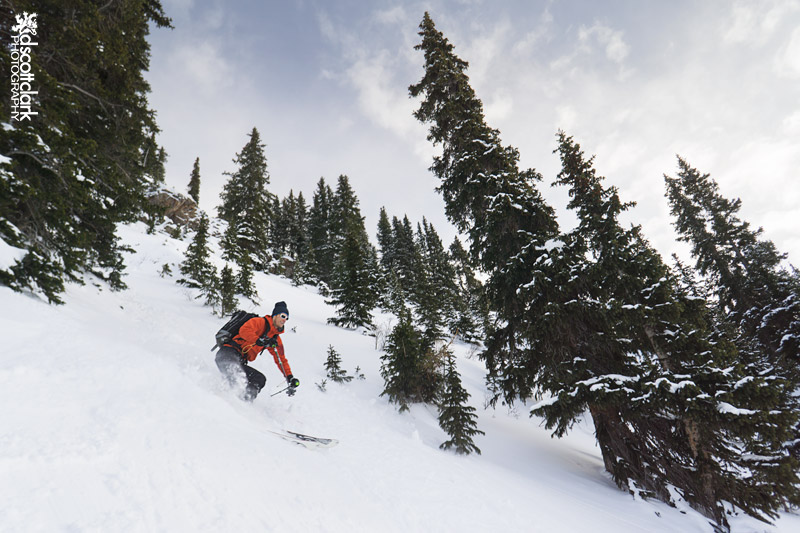 Andrew rides out the steepest part of the couloir. It sluffed on me a bit, but was overall really nice conditions.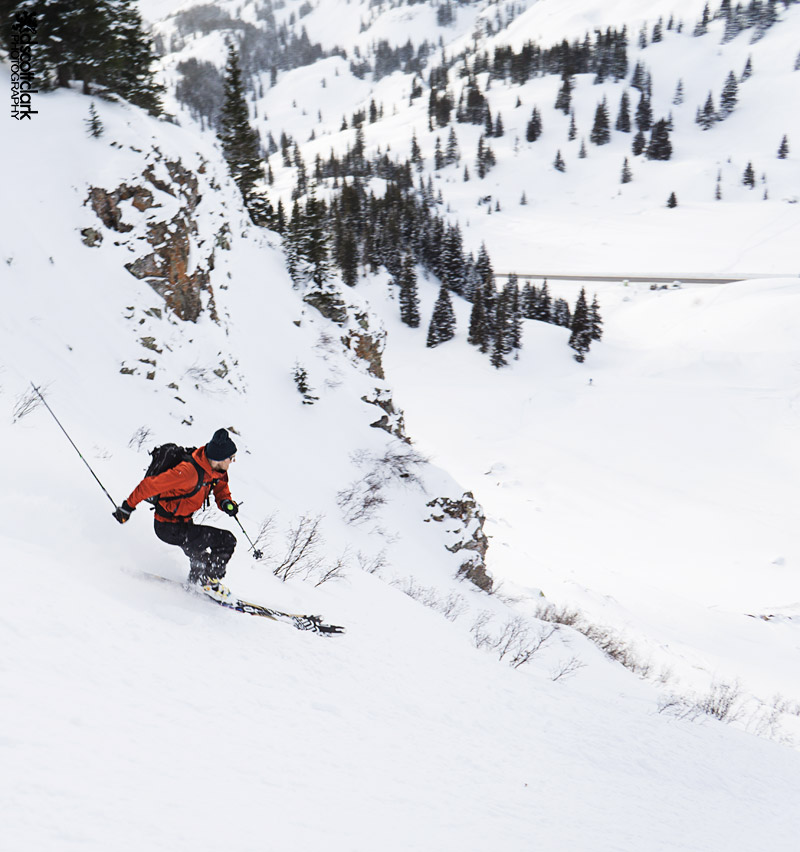 Skiing out of the couloir with an audience in the parking lot.
I love the San Juans. I both wish they were closer to Boulder and am glad they are not. If they were any closer they'd be skied and climbed out like everything else in the Front Range, but then I would have better access to them. It's good to have a destination to go to. I will definitely be back.