I was pretty unsure of how I wanted to see the eclipse. I first had plans to pick a random field northeast of Cheyenne, WY to watch in relative solitude, with only my buddy, Scott Homan, but reports that the area might be cloudy deterred us from making the trek. Saturday we decided this was a once in a lifetime opportunity, and we should take the time to go into totality. I had been thinking that since the eclipse was at noon, the eclipse would not photograph well in most landscapes. I thought photographing people looking at the phenomenon would be more interesting, so we picked a spot where we thought there would be at least some other people watching, Alliance, Nebraska.
We took Sunday afternoon to slowly make our way up into Nebraska, driving through Pawnee National Grasslands. I'm not sure how it's a national public land because it's filled with oil rigs, grazing cattle, and wind turbines, but it does have its own kind of beauty.
The sky is huge out there in comparison to Boulder where the mountains block the view of much of the sky. We were ok with leaving the confusing grasslands when got off the maze of gravel roads onto highway 71.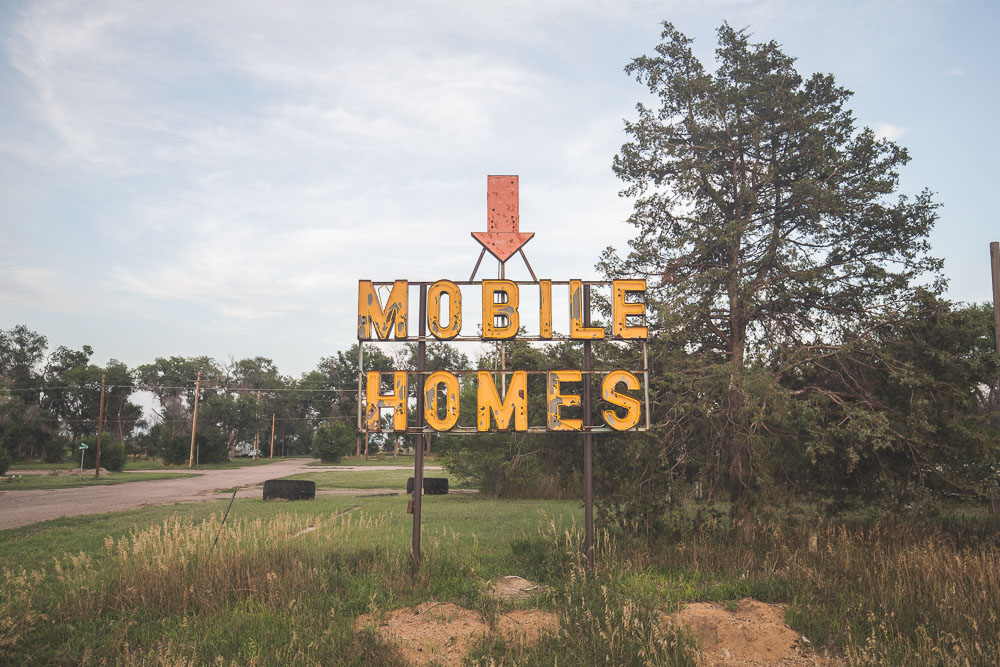 This sign off of HW71 caught my attention. I had to turn around to take the shot
We drove into Scottsbluff, amazed with the bluffs that surround the town in Nebraska (not a place you think of having a variety of landscapes). Two Scotts ate dinner in Scottsbluff. On the drive, Scott Homan found that Carhenge was only a few miles north of Alliance, and I thought, there's no other place for us to go! We drove in the dark from Scottsbluff on more dirt roads towards Alliance, found a field with a downed gate, pulled the car in and set up camp for the night.
We woke up to an amazingly wet and foggy morning.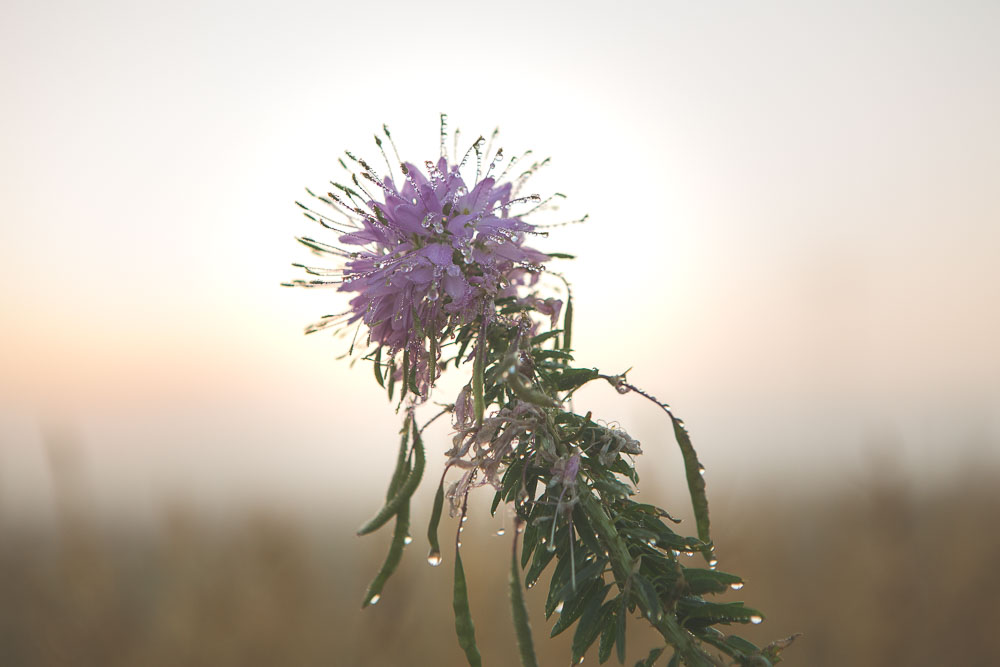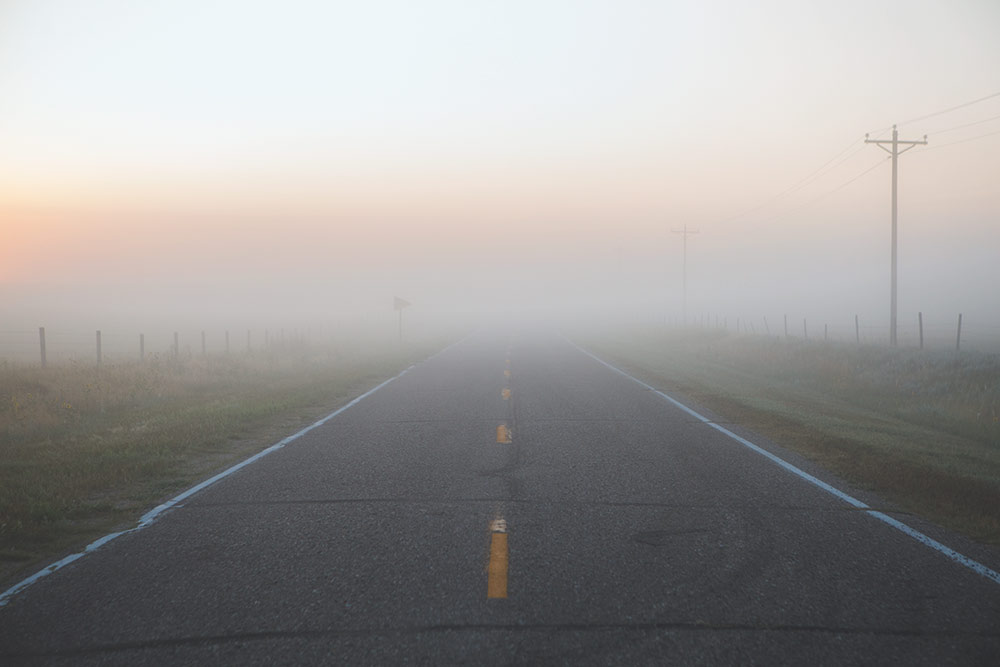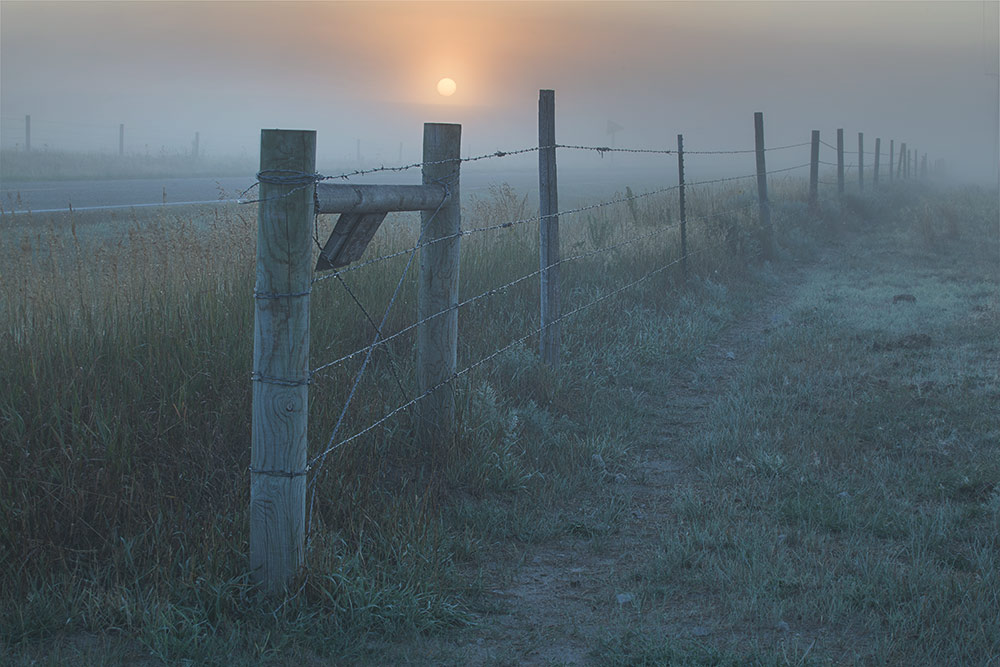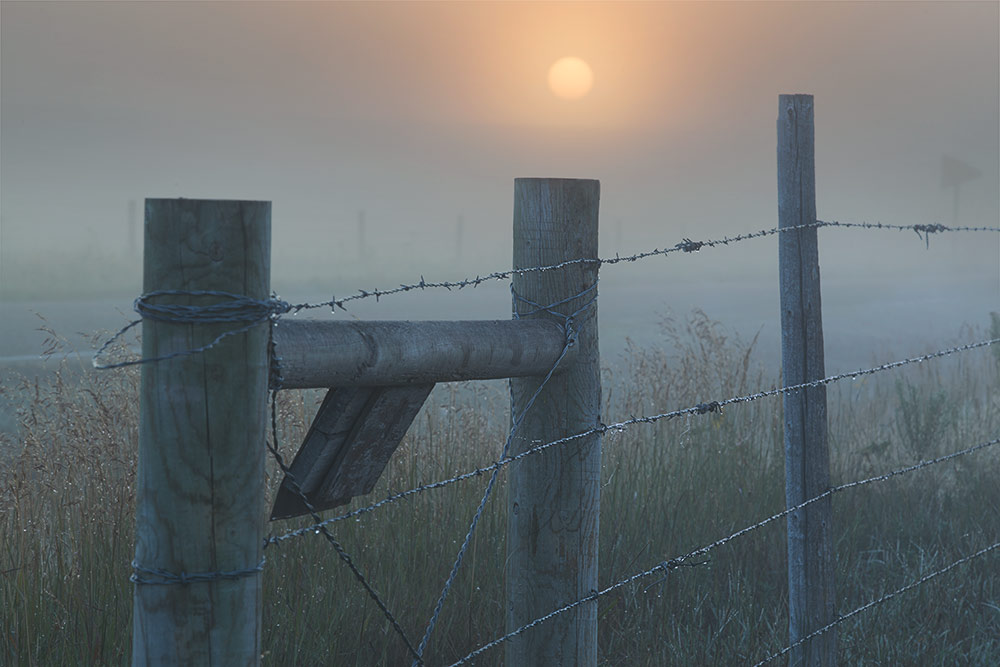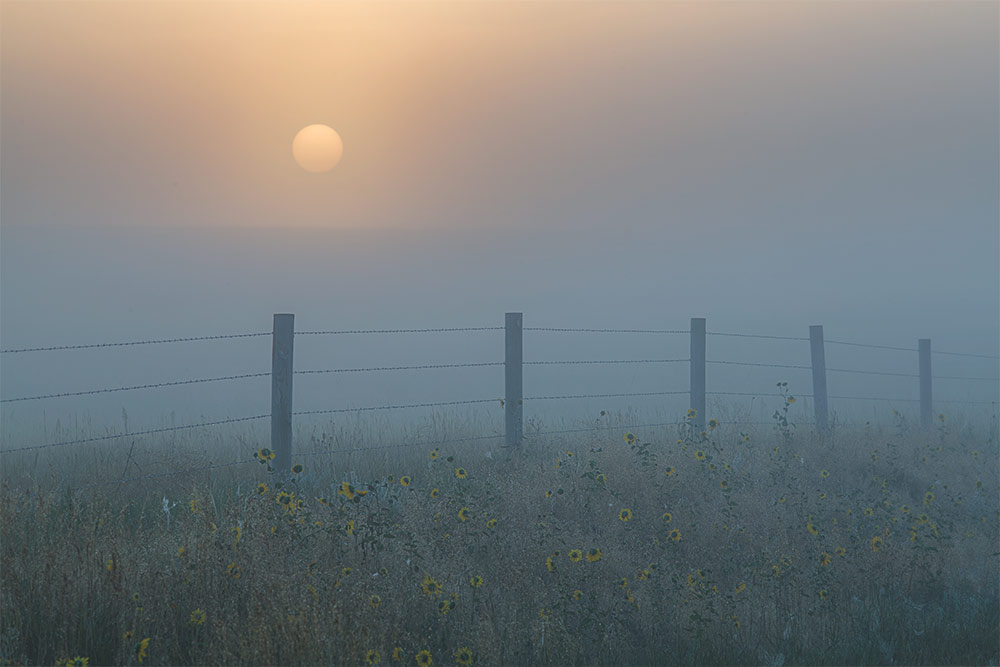 The sleepy town of Alliance was very alive with Eclipse travelers, the activity looking quite out of place. There were several locals looking to make some cash from this one time opportunity, hosting viewing parties in their yards. But it was obvious the only place for the Scotts was Carhenge.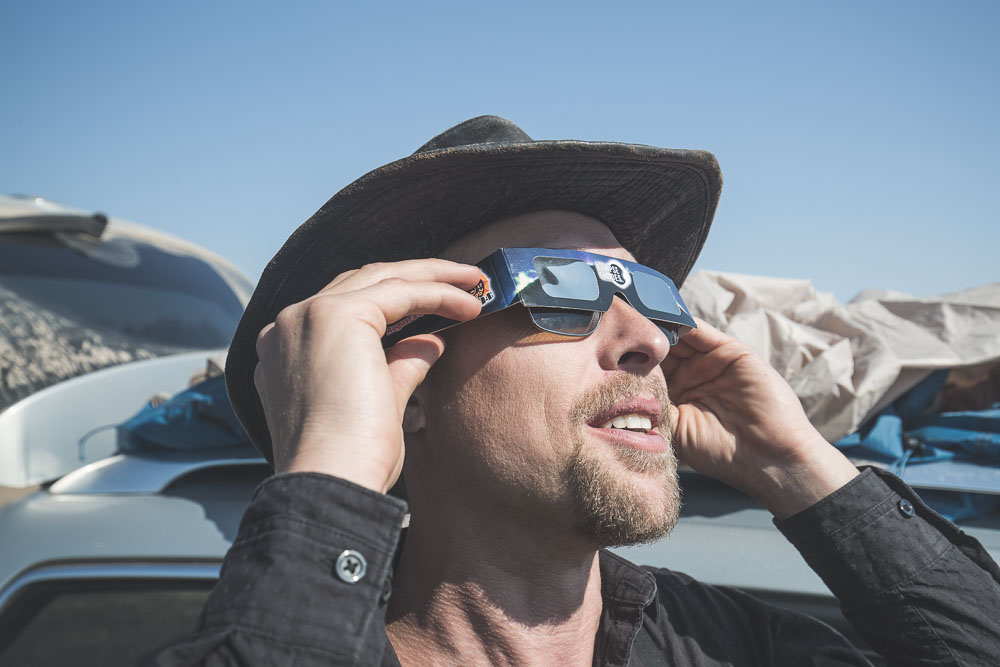 Scott acquired a pair of solar glasses and we watched the moon creep into the circumference of the sun.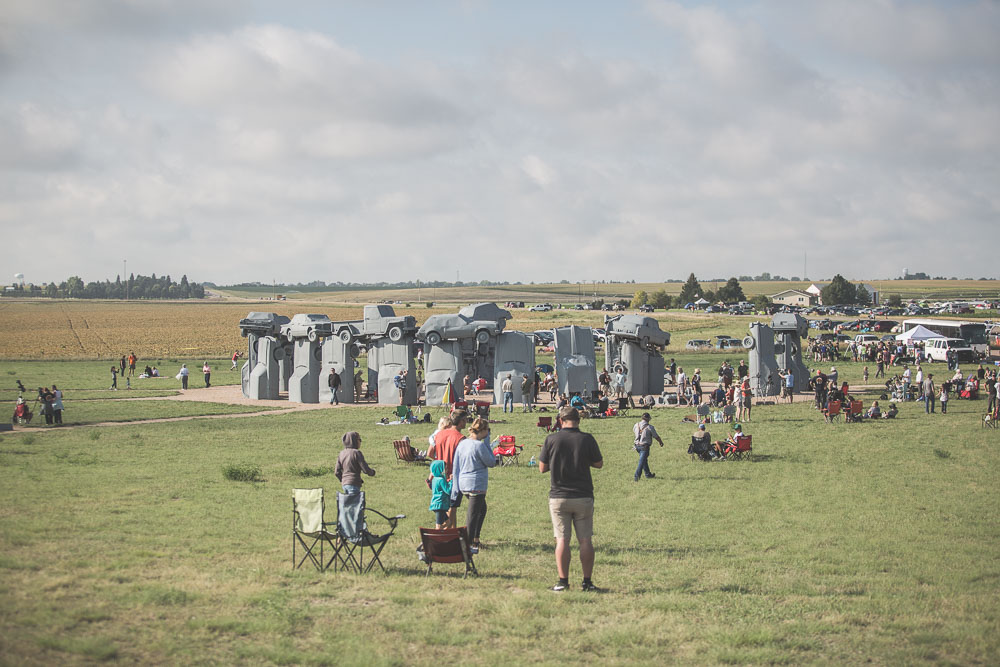 The interesting spectacle of Carhenge! Definitely glad we wound up here!
In planning to focus on shooting the people watching the eclipse, and the eclipse being at around noon, I brought my Flashpoint Streaklight 360 Barebulb Flash to overpower the mid-day sun. Well, less over power and more fill in all the obvious shadows. It's a style I had wanted to try for a while. I've mentioned it before, I think, but this is definitely one of my favorite strobes and works flawlessly in the Flashpoint R2 wireless system.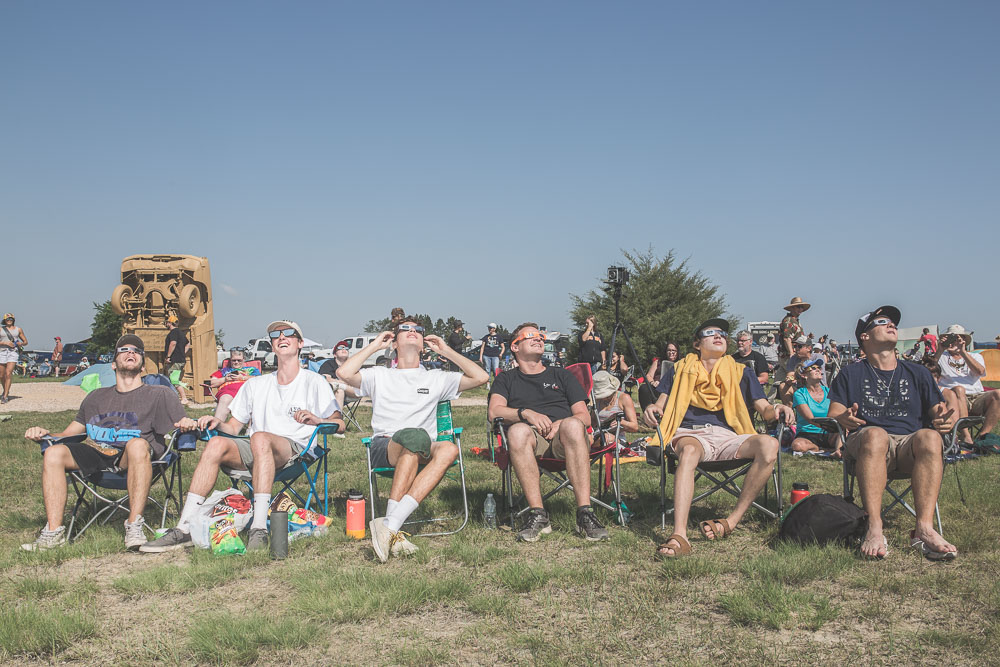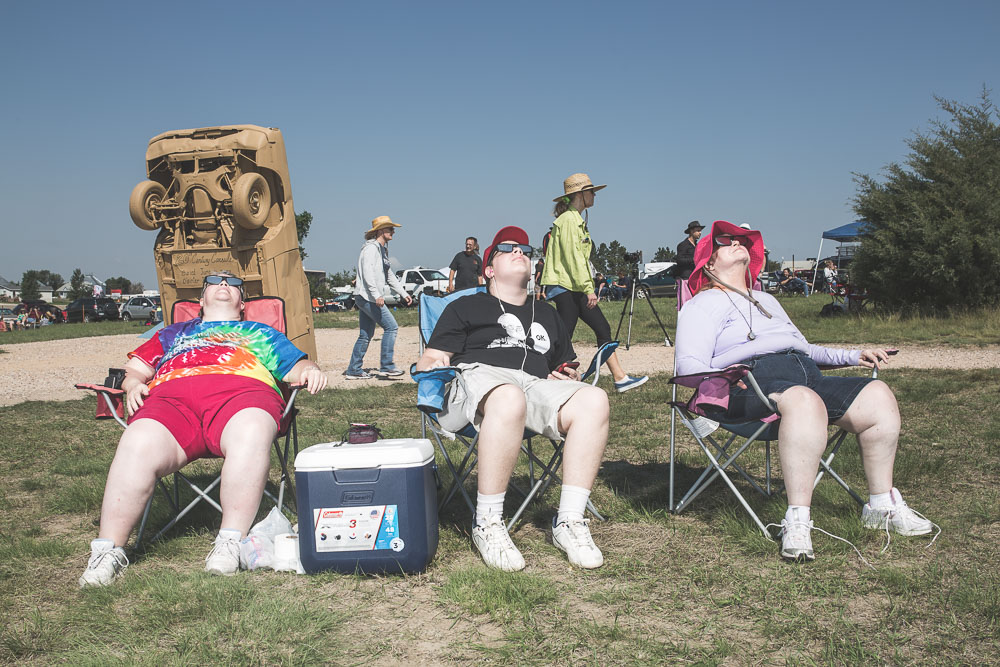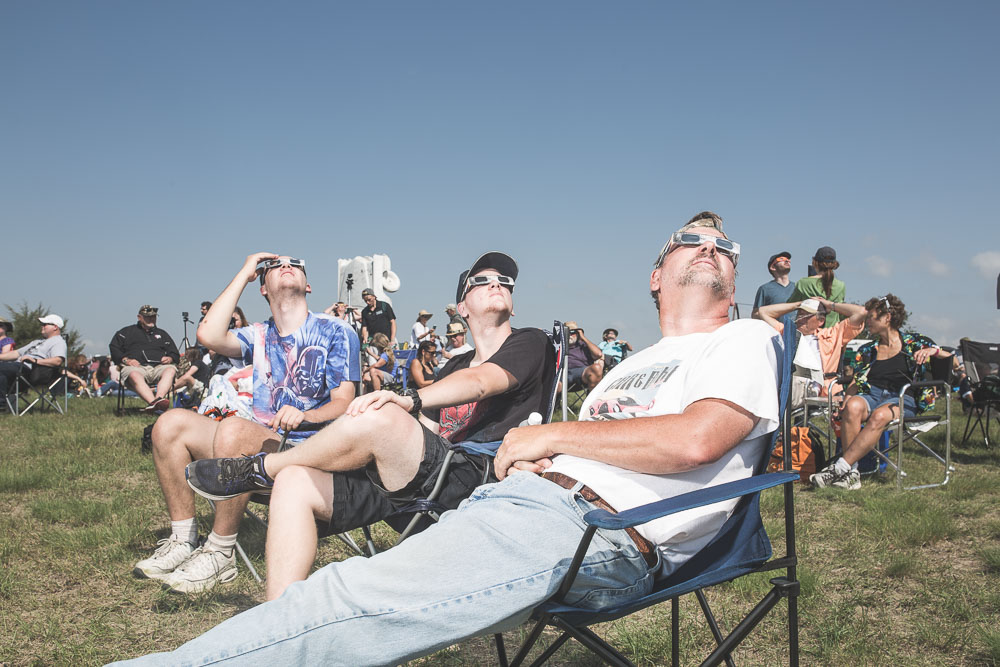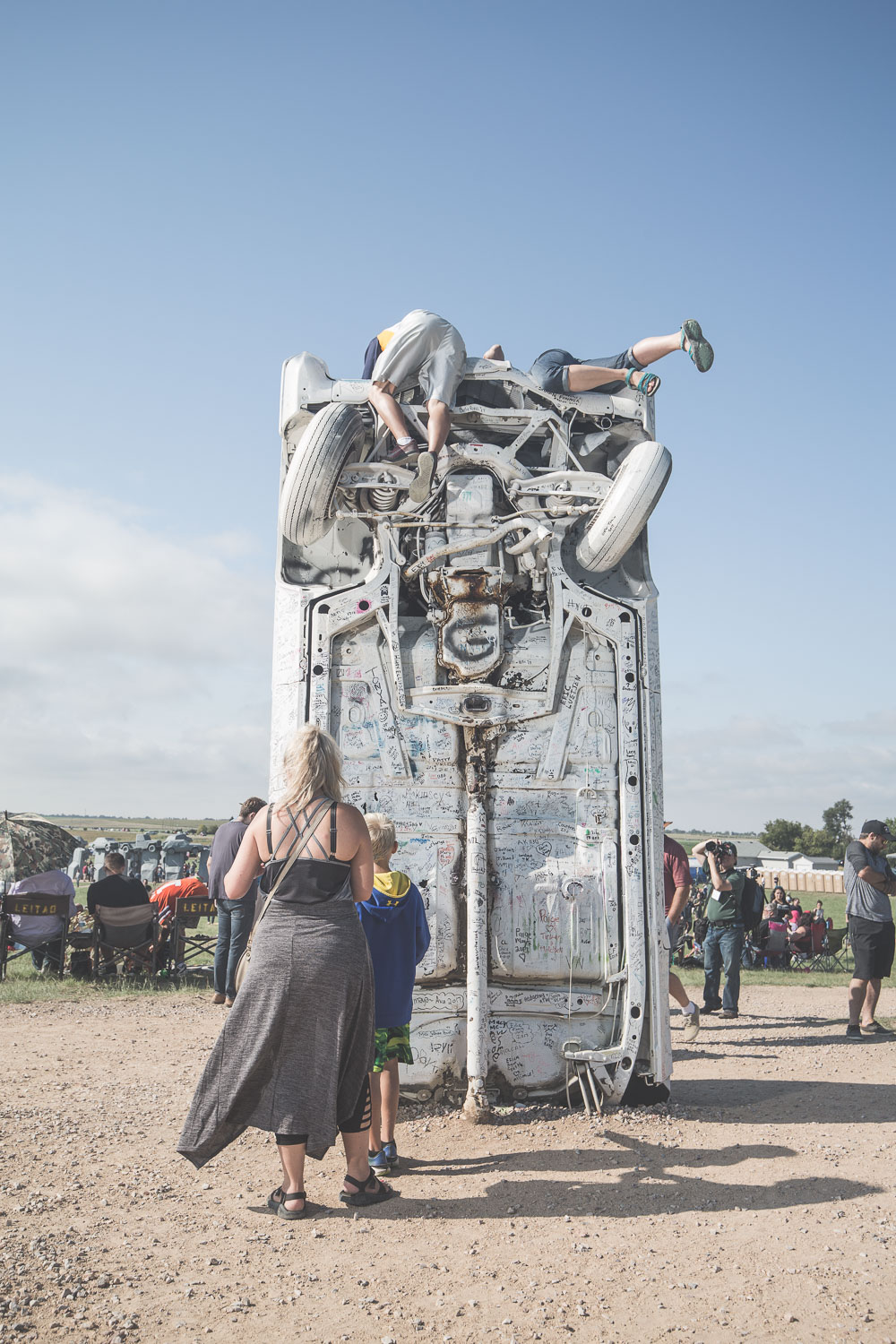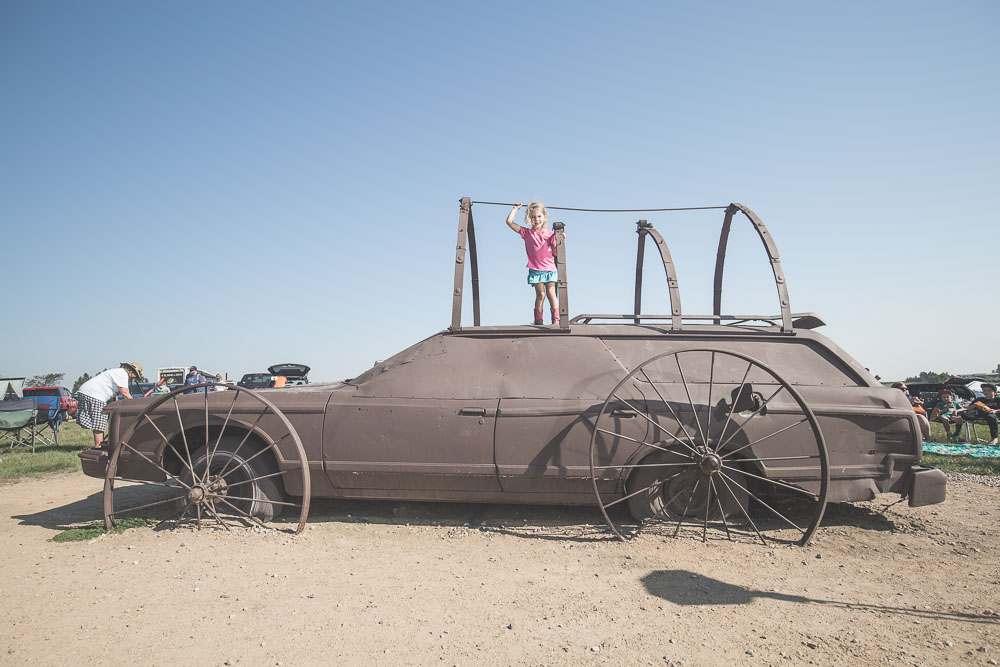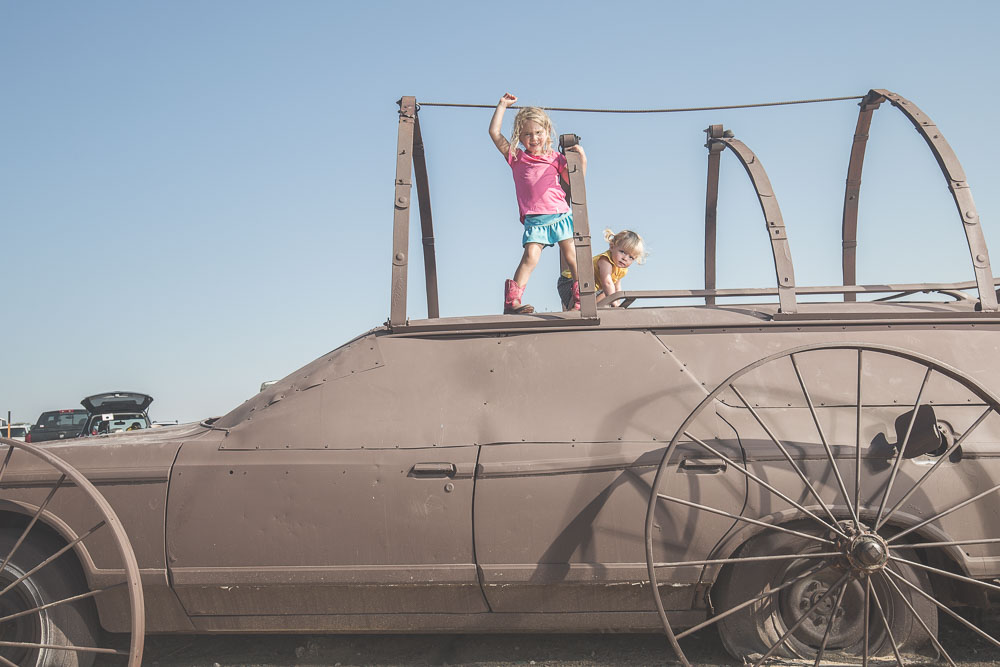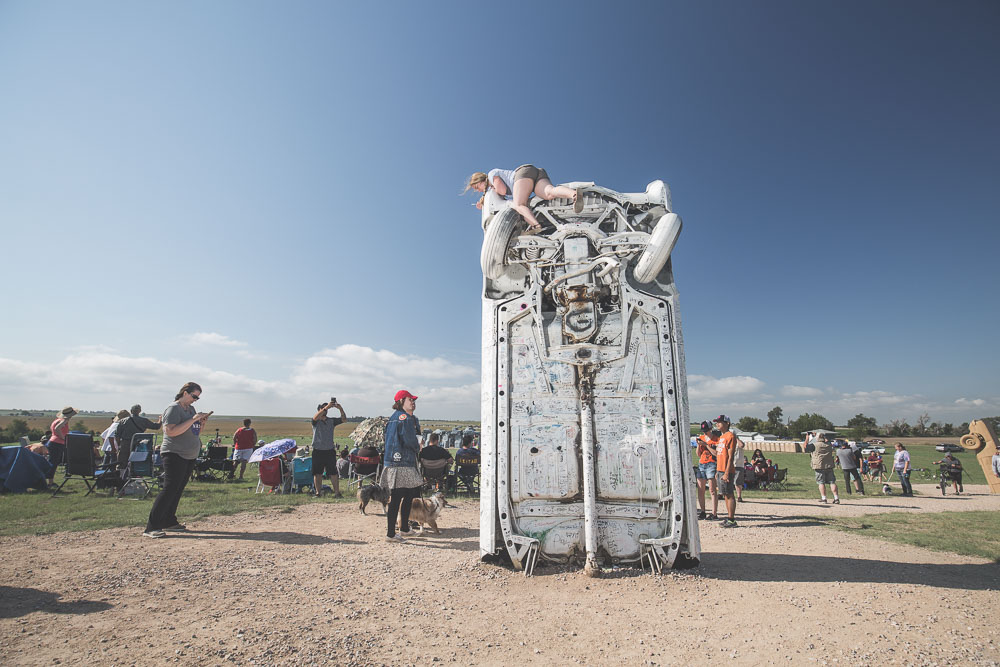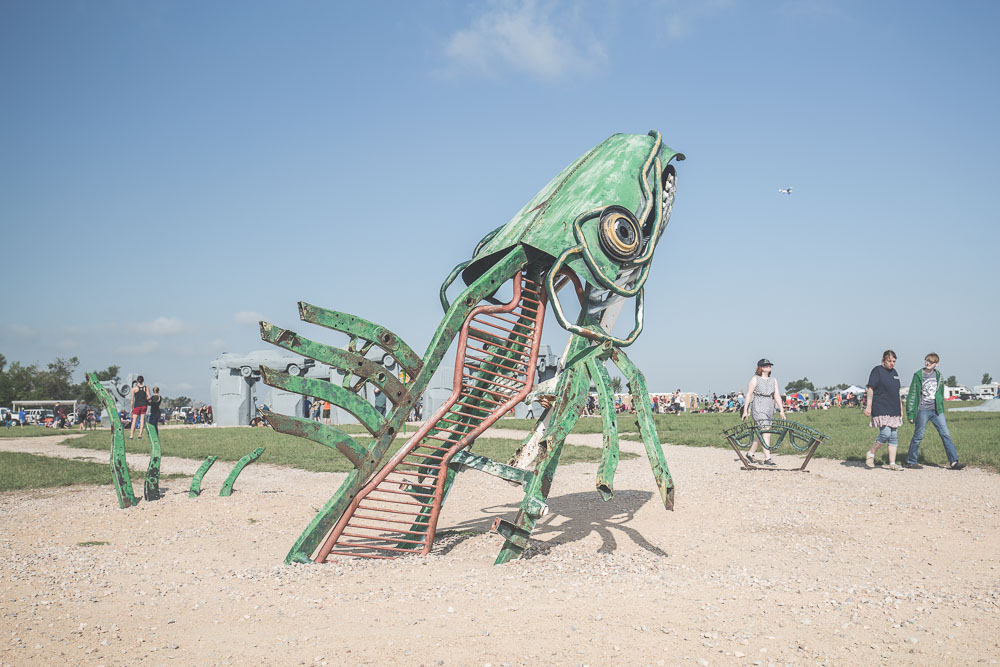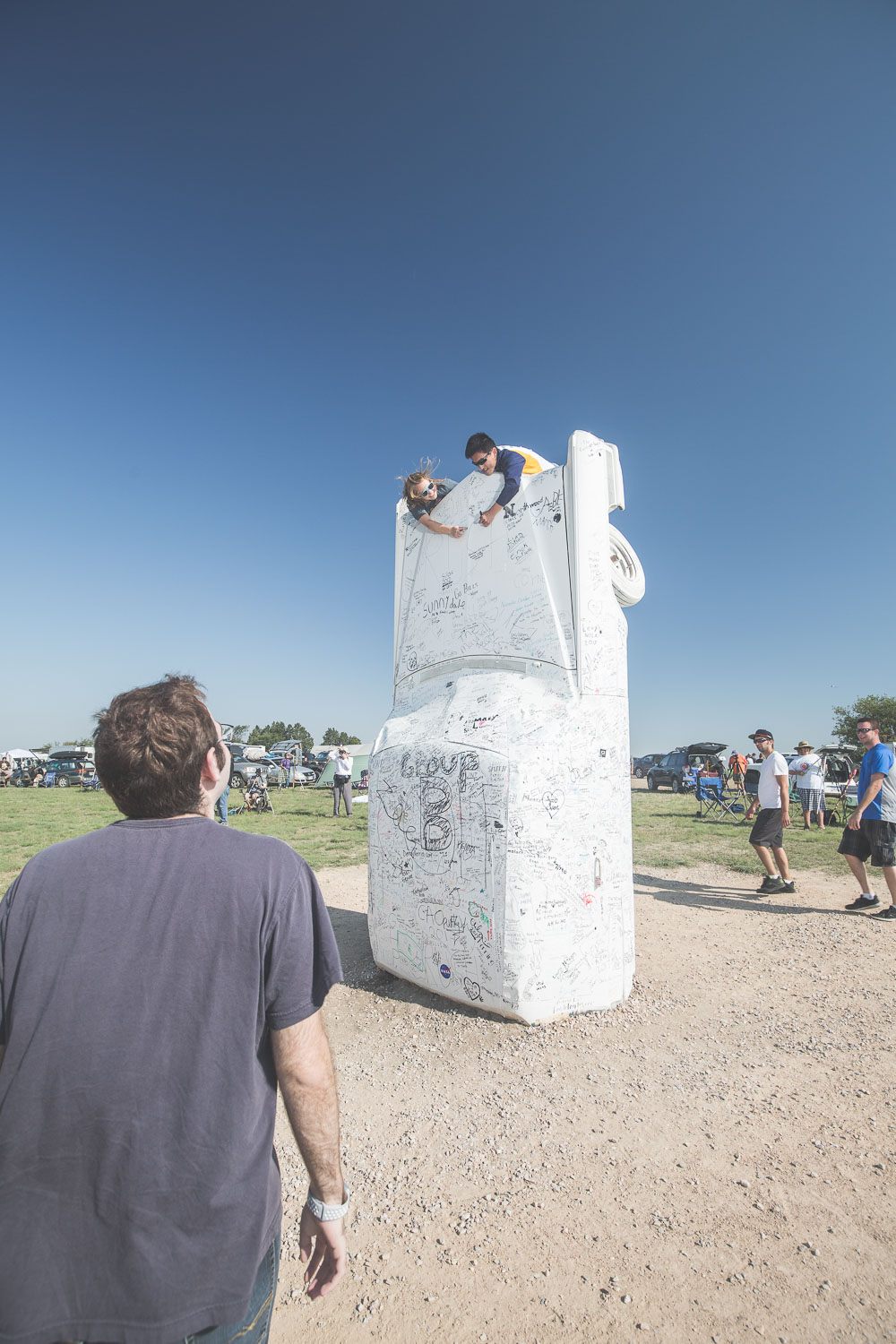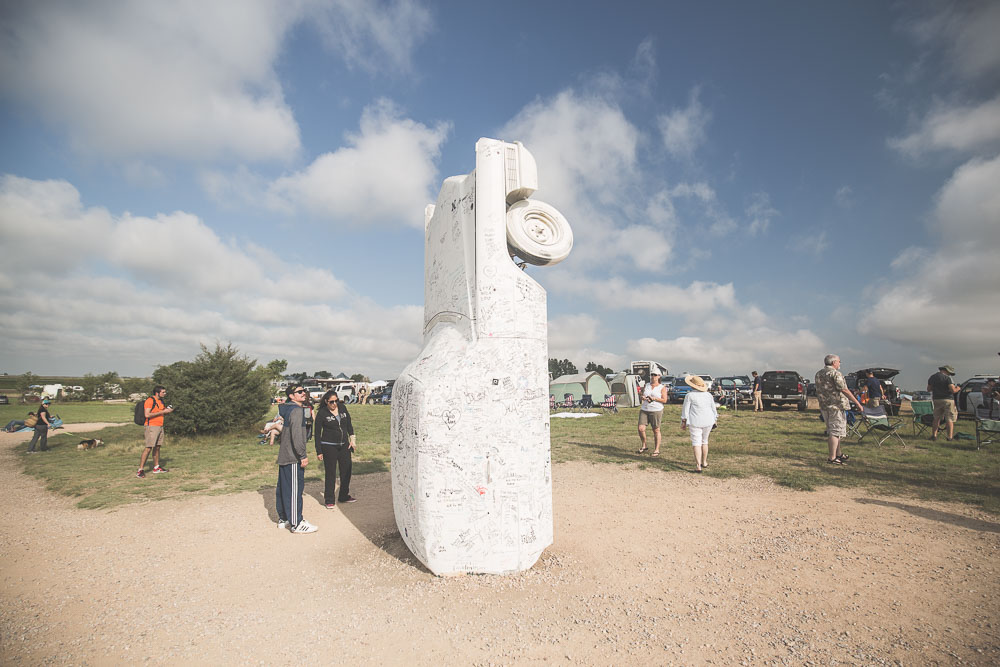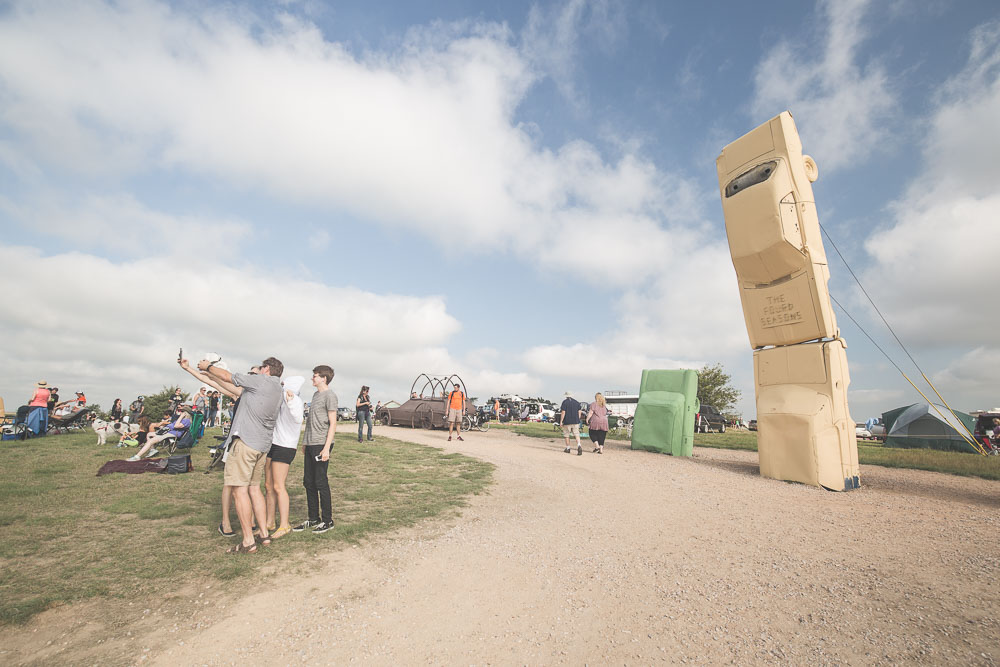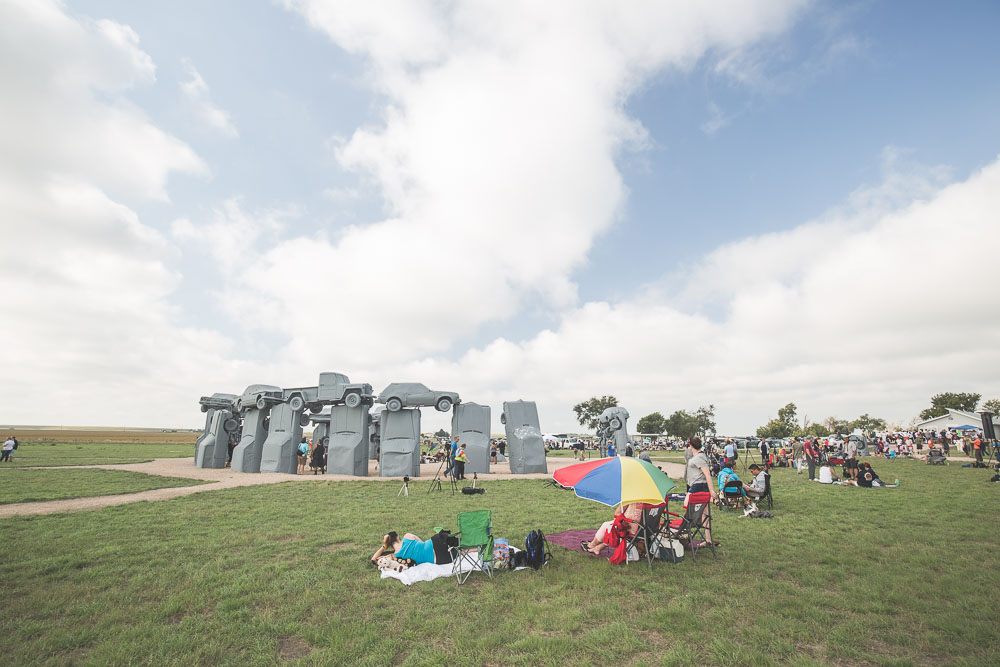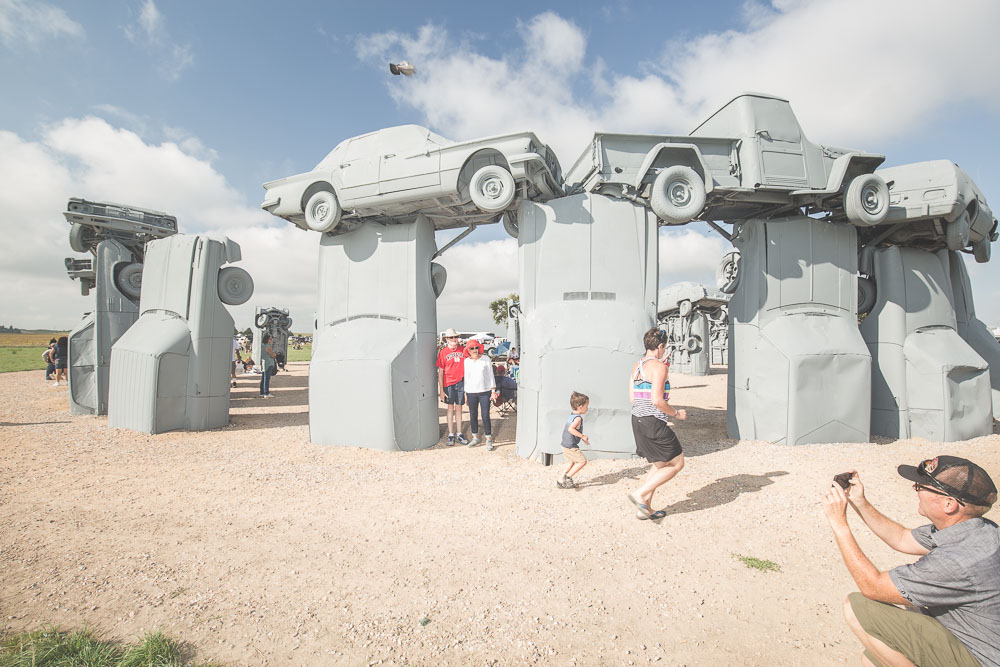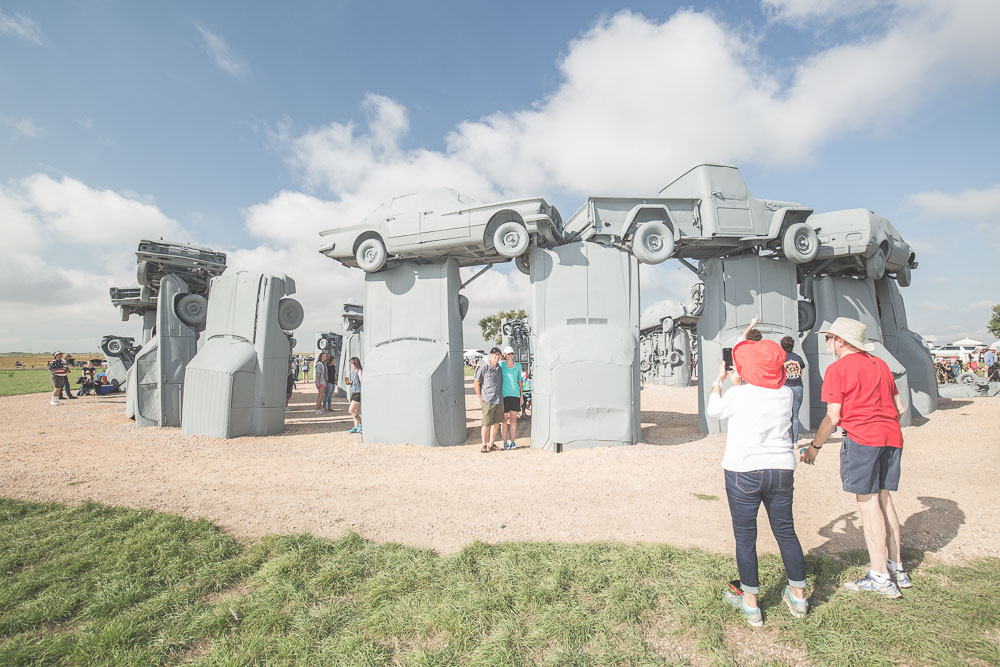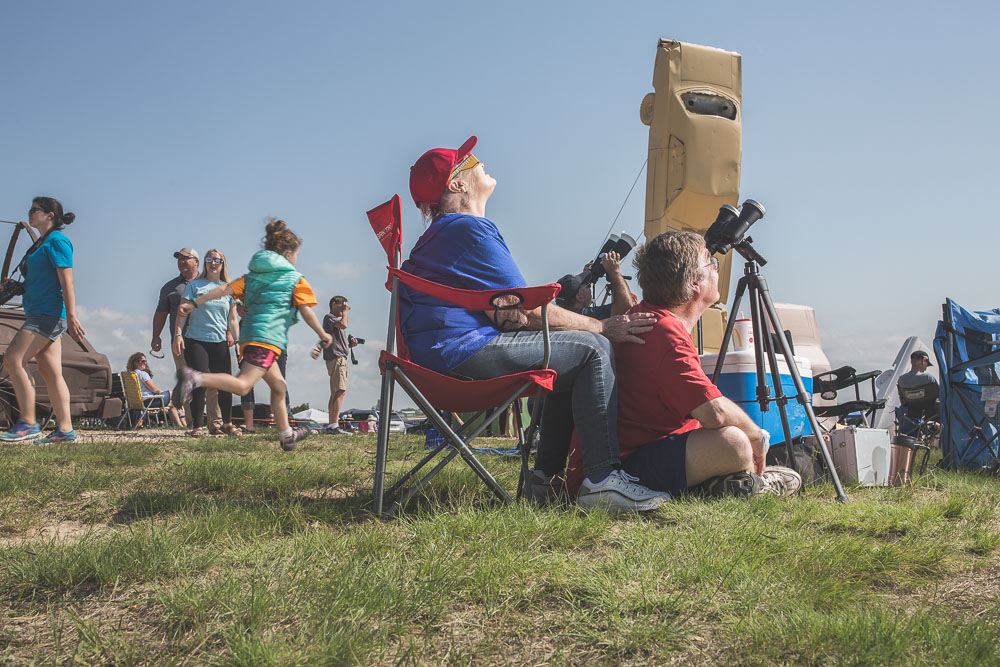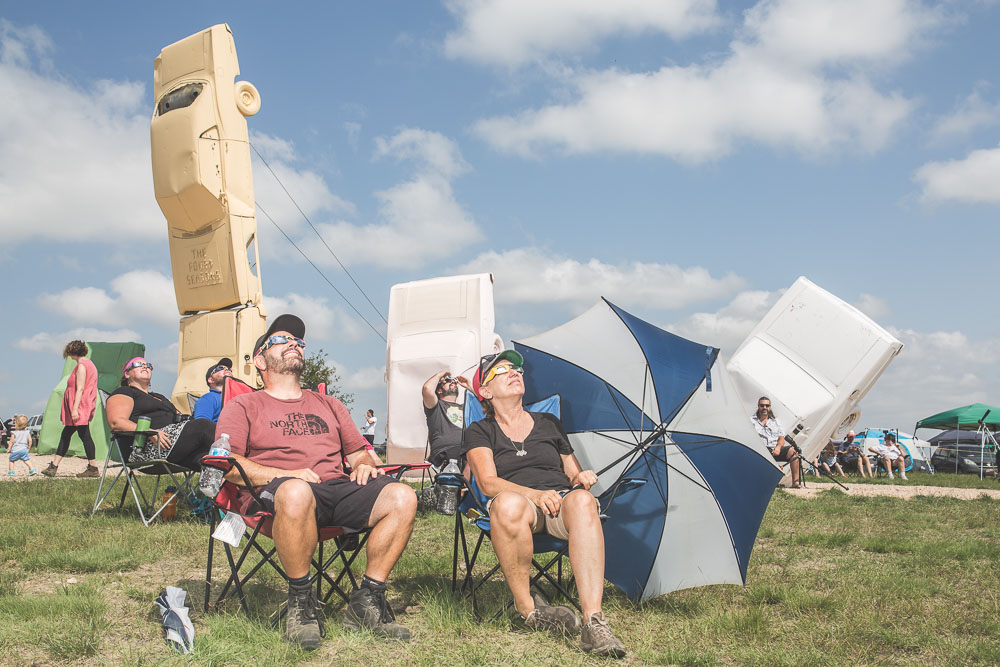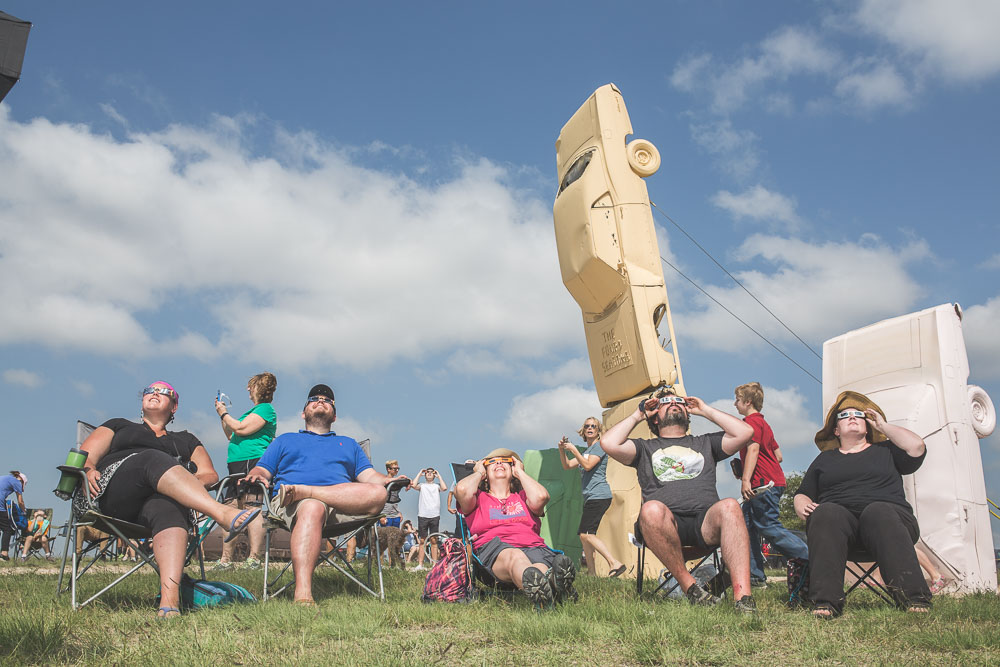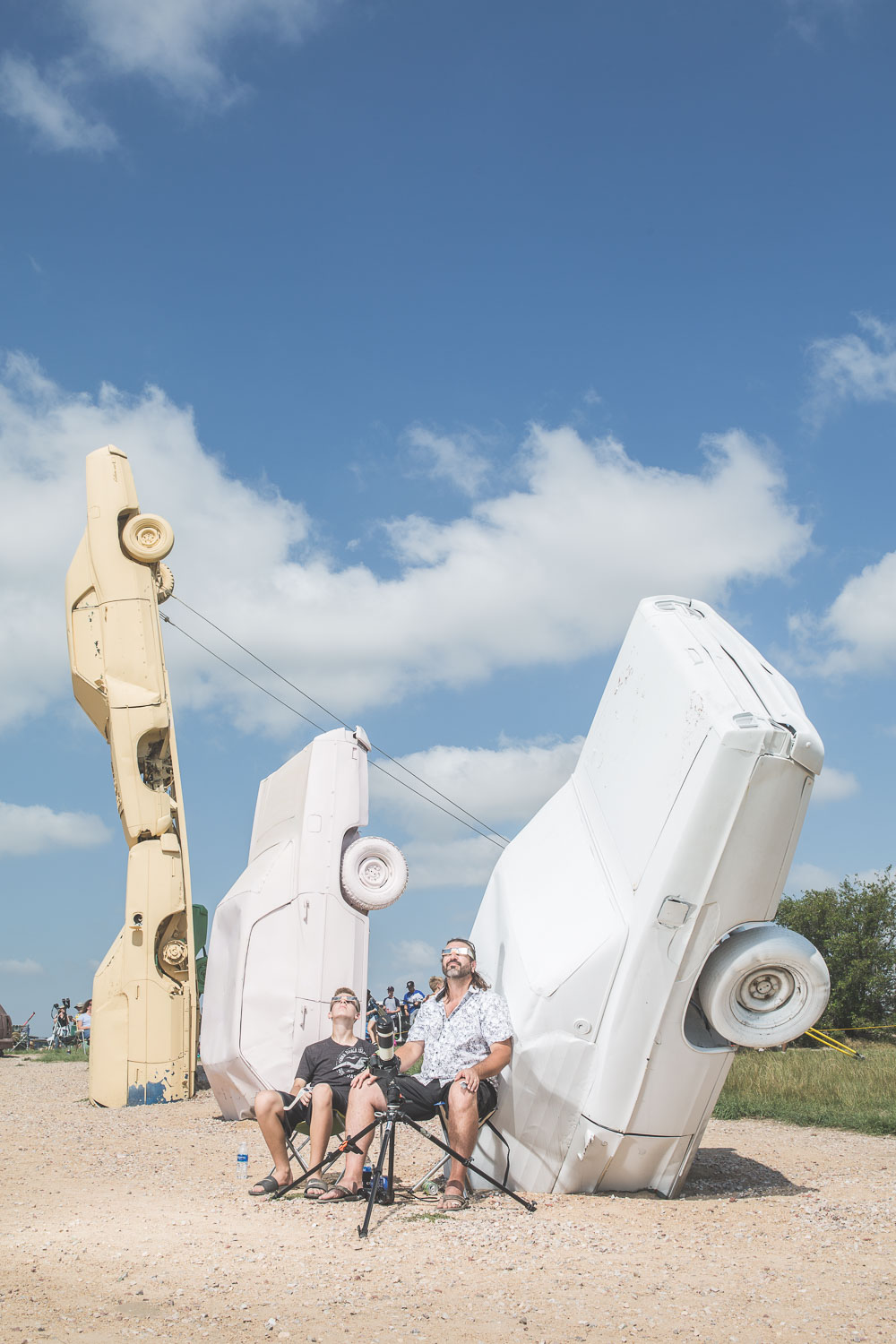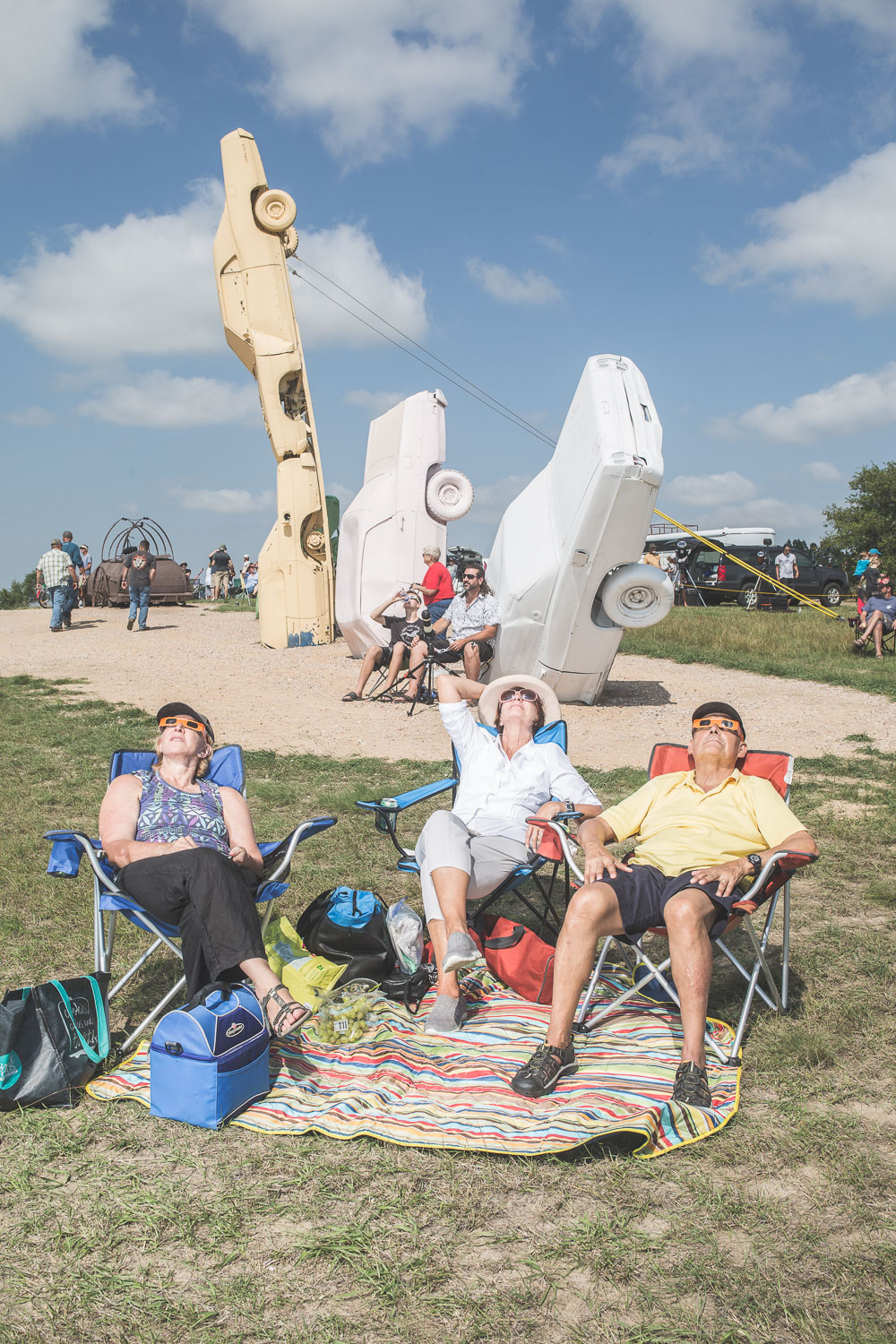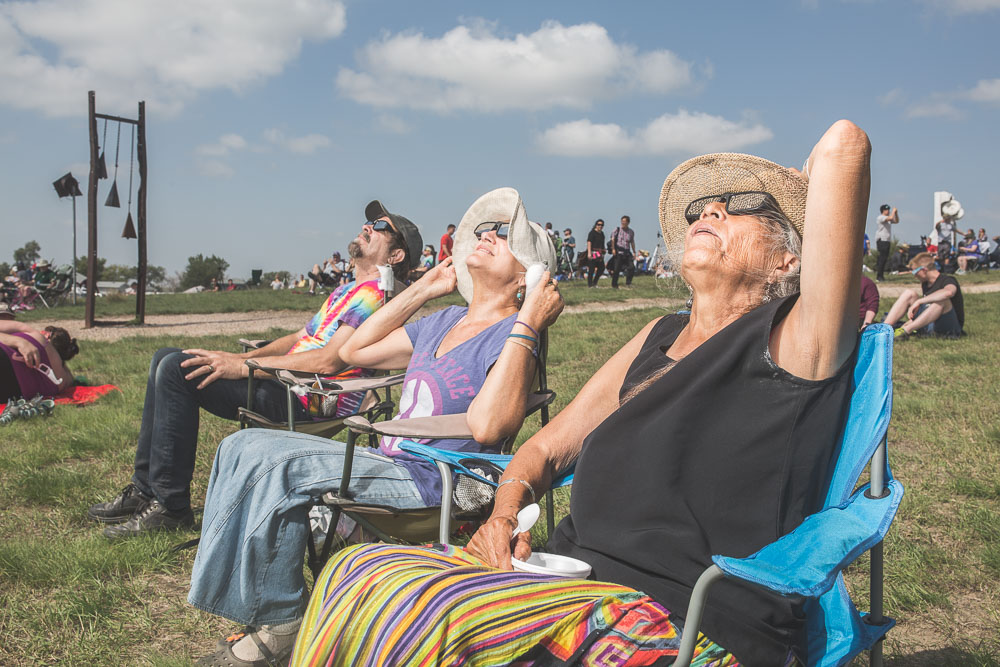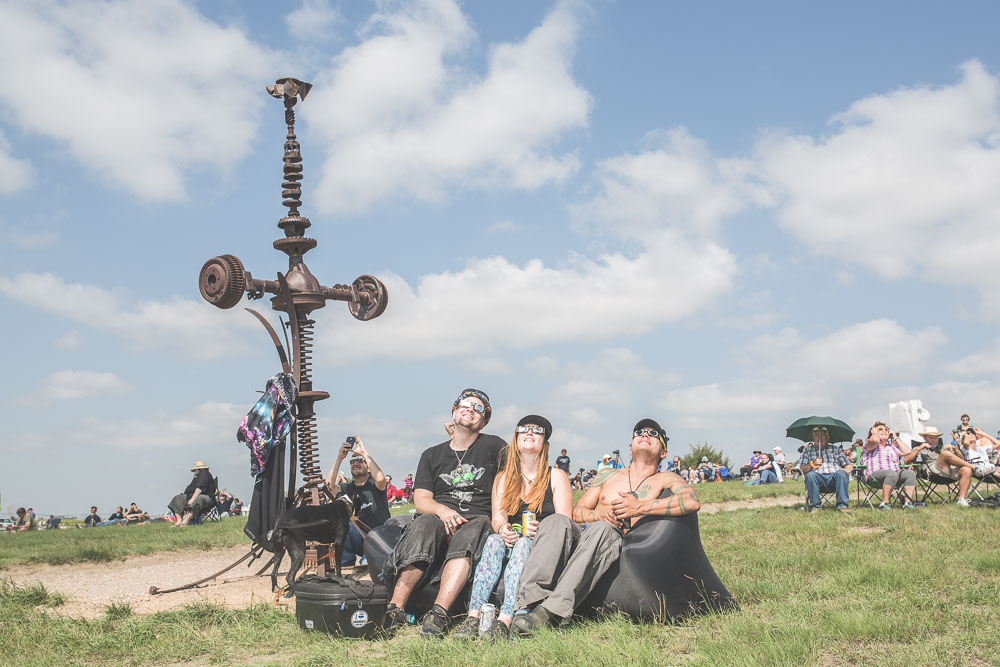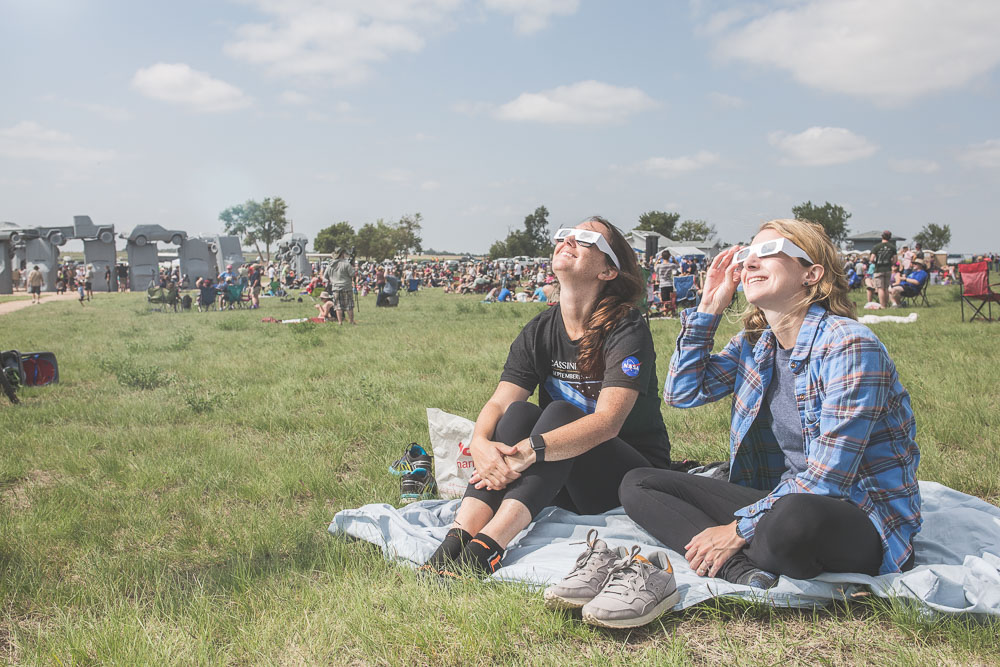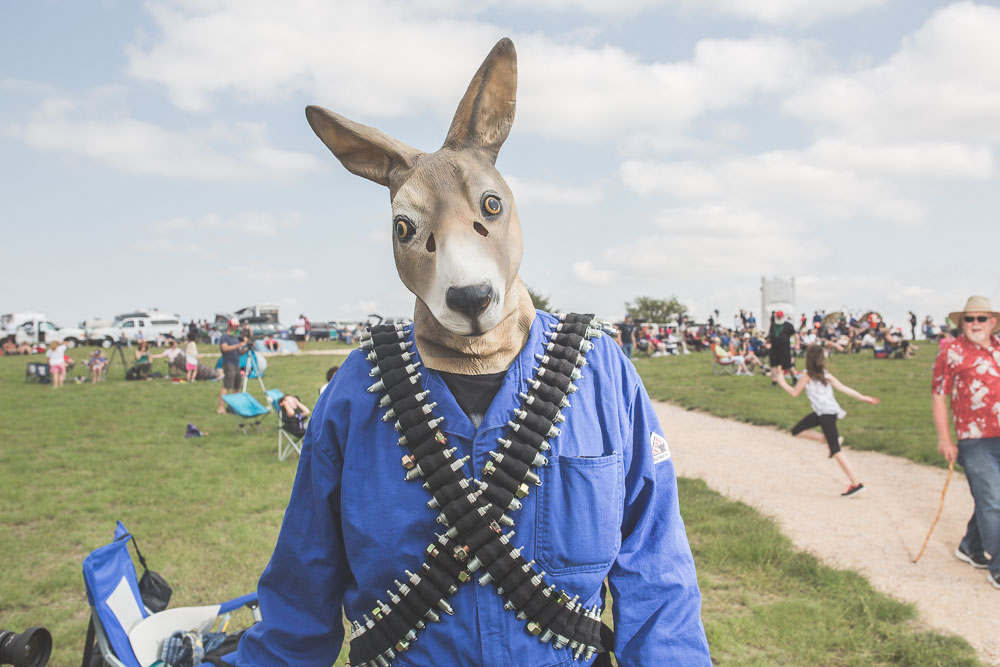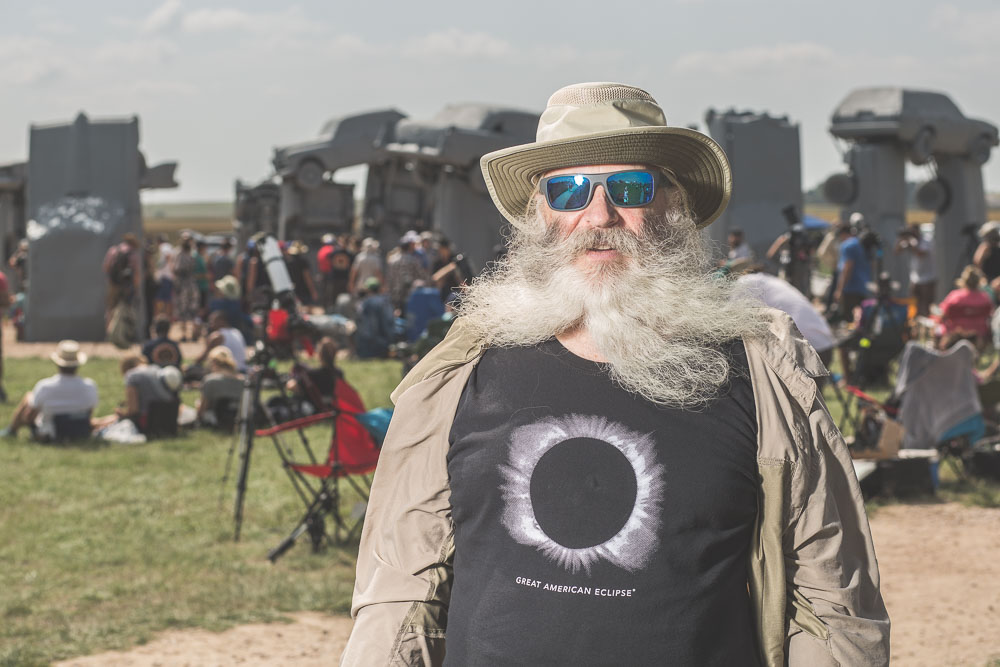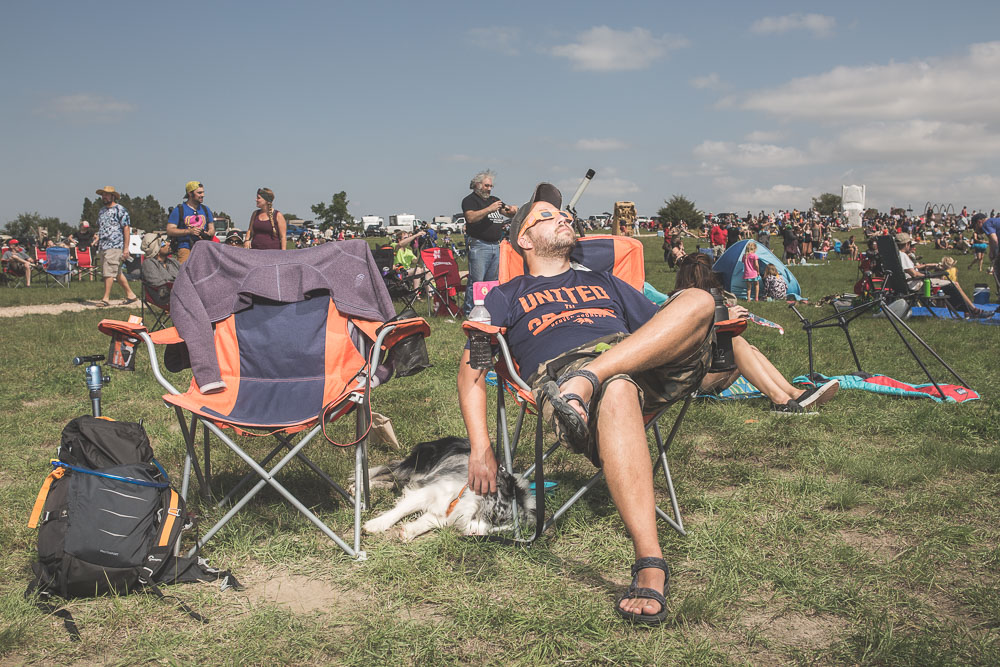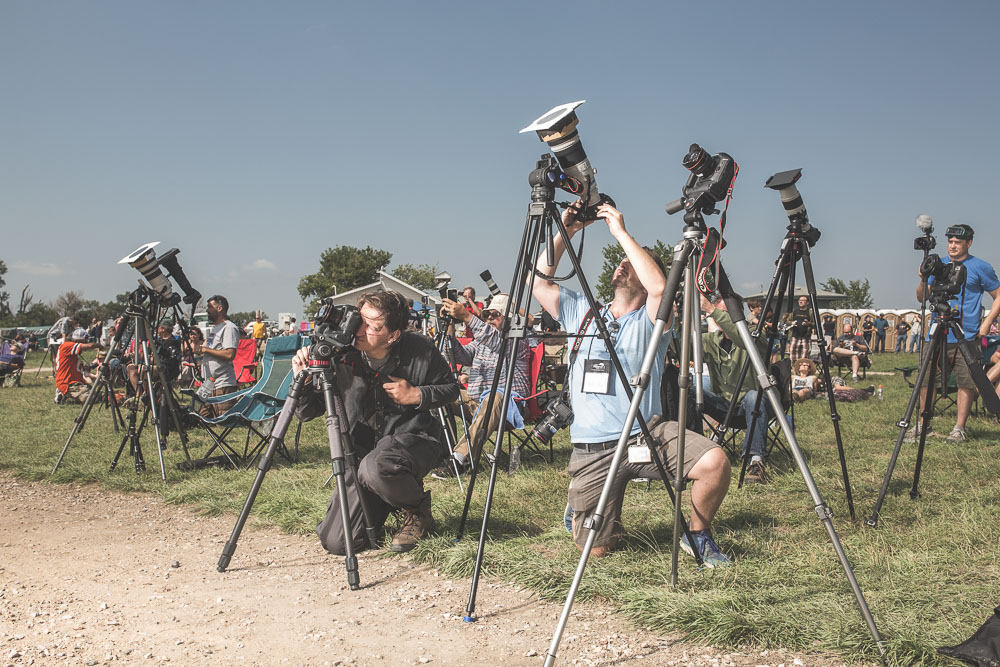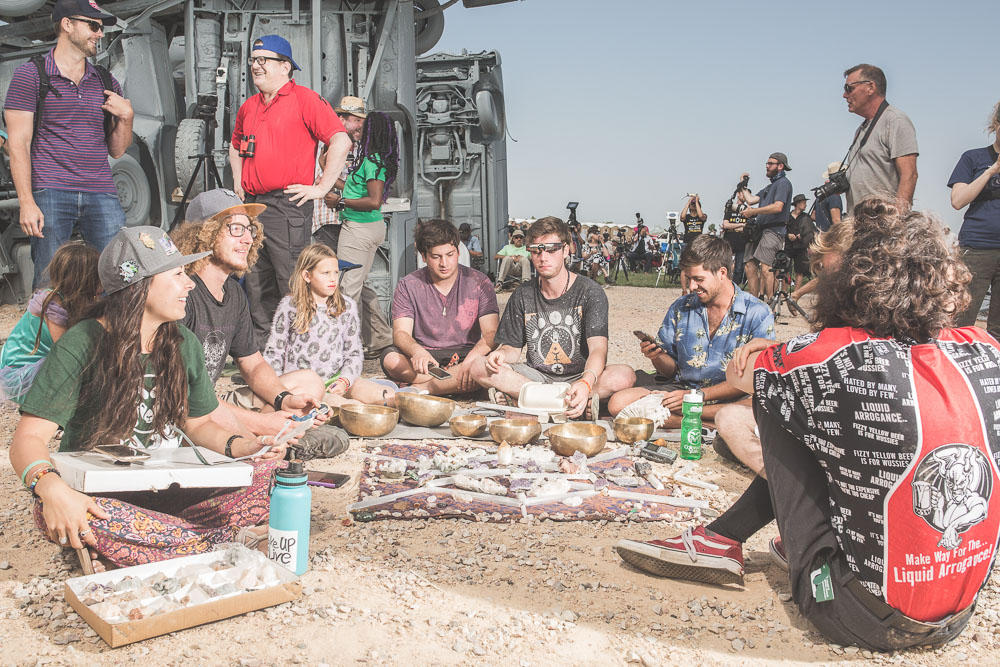 The inevitable crystal worshipers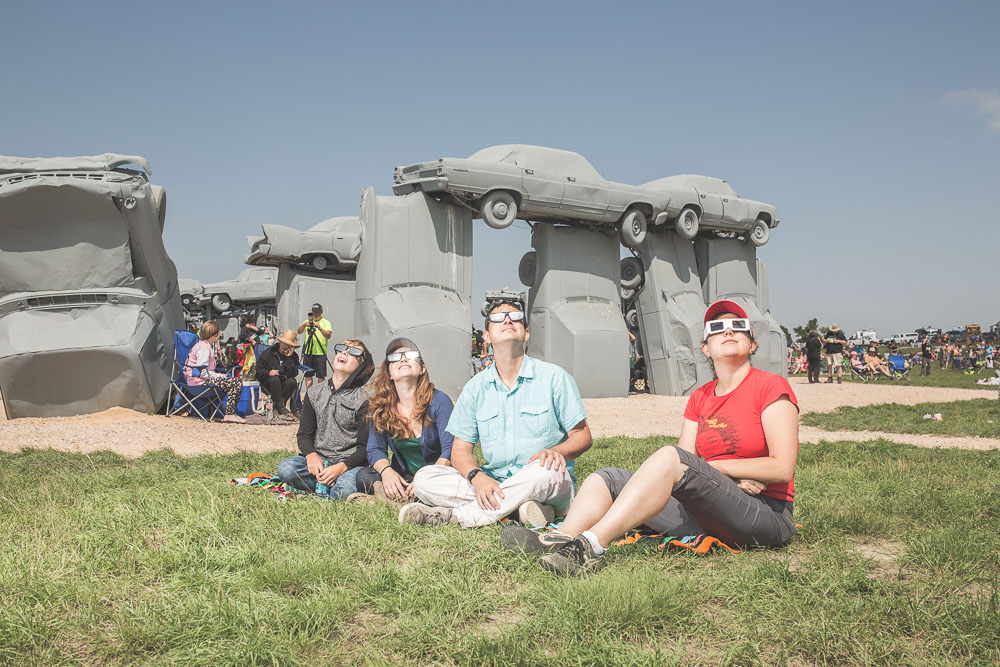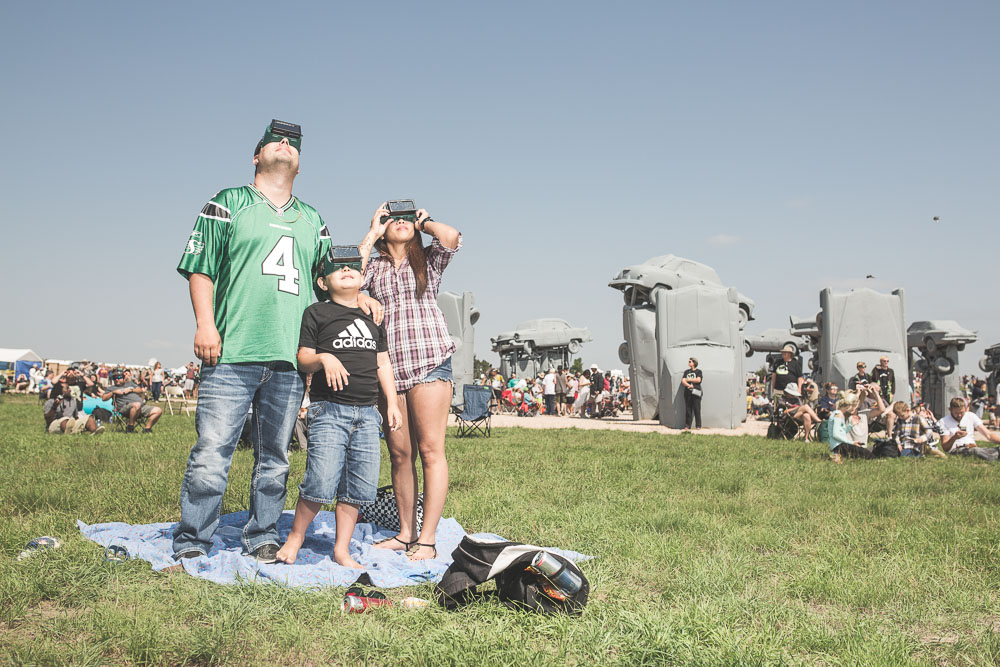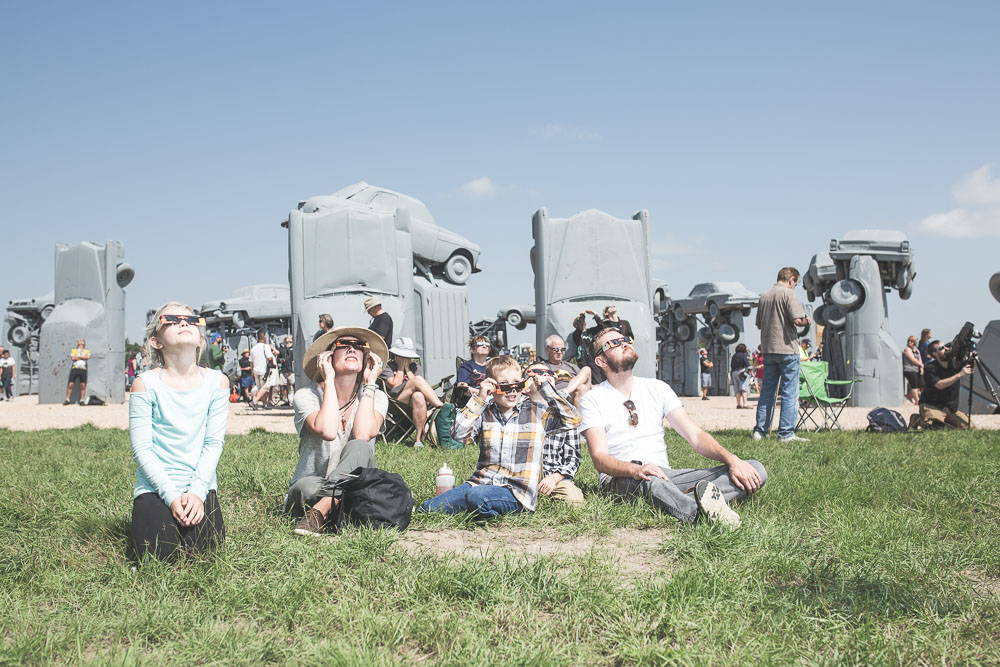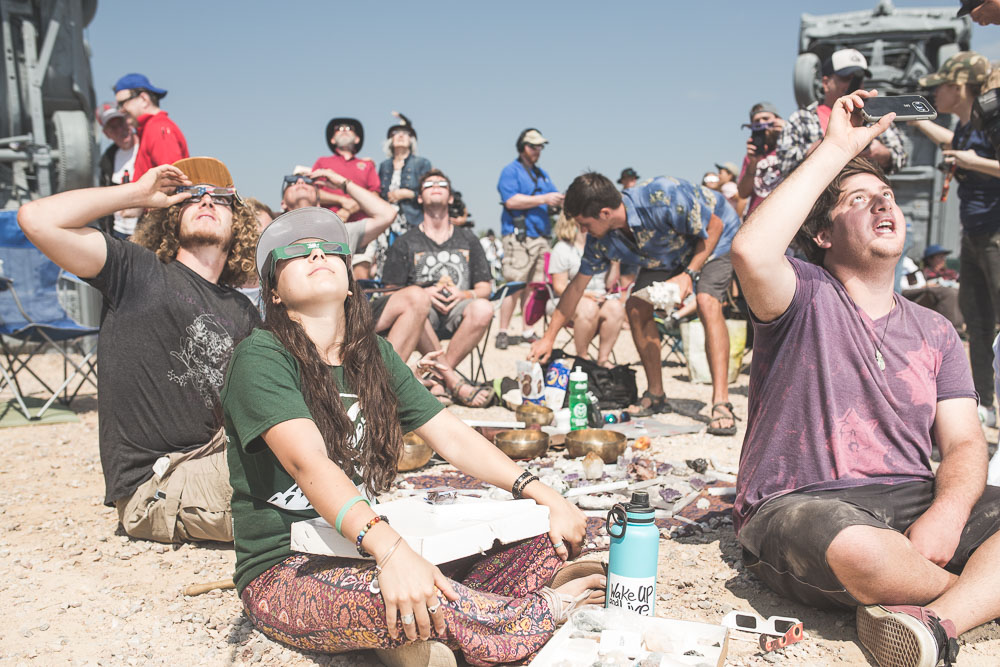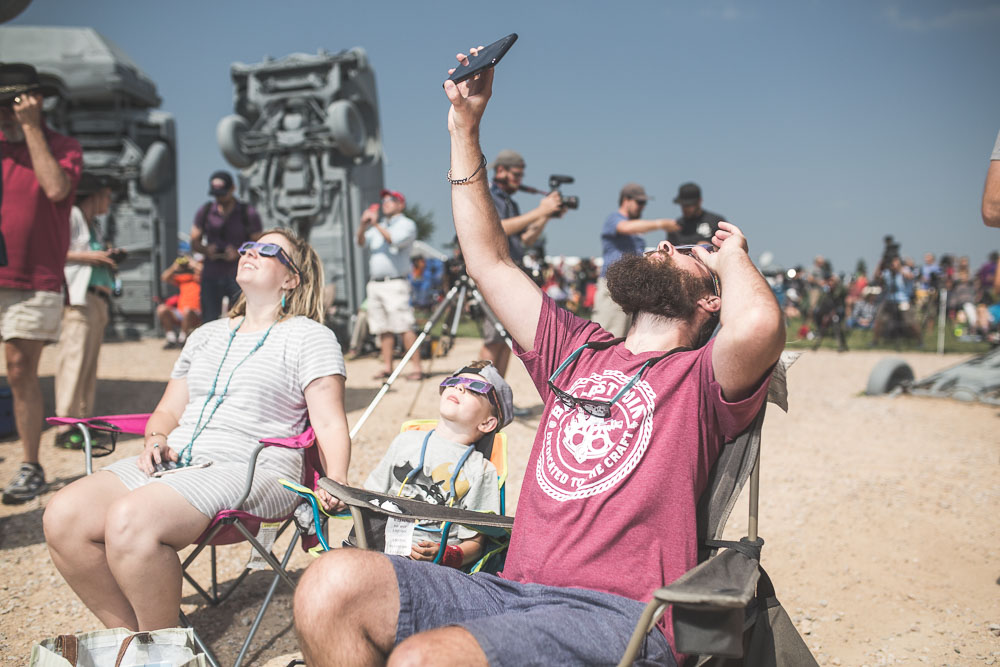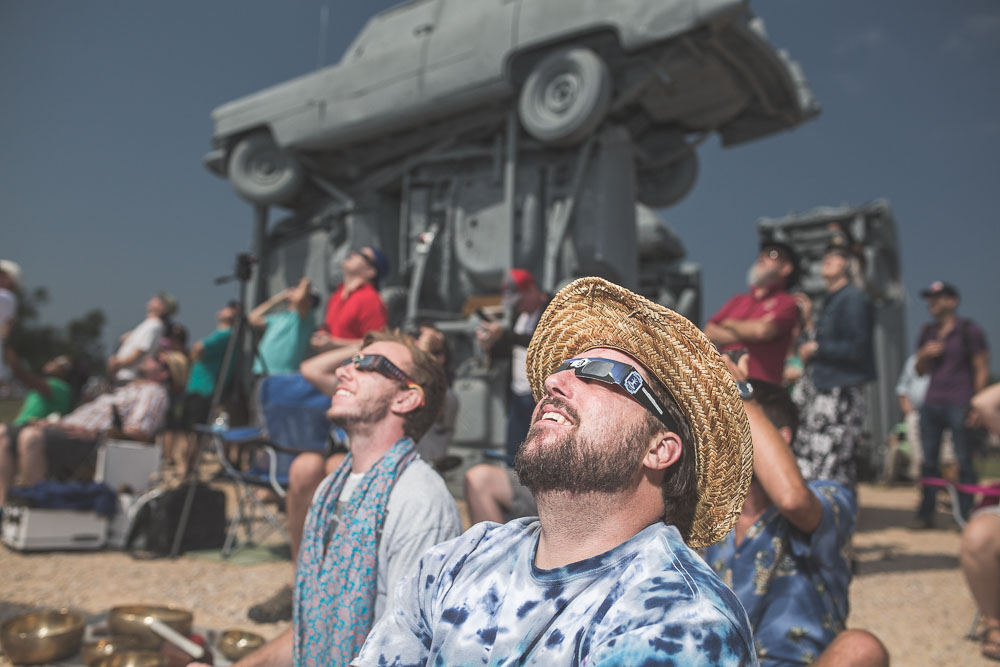 For the 15 minutes or so before the totality, the light turned this very eery grey, and my insides starting tingling like the feeling right before a huge storm hits.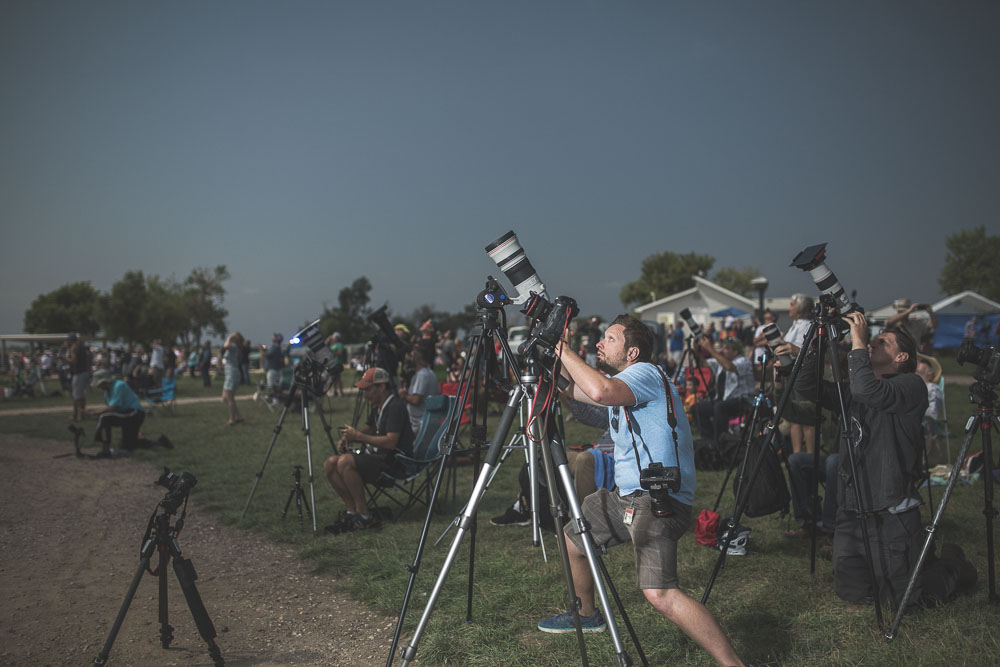 The moment the sky turned dark, the crowd gasped, and the photojournalists clicked away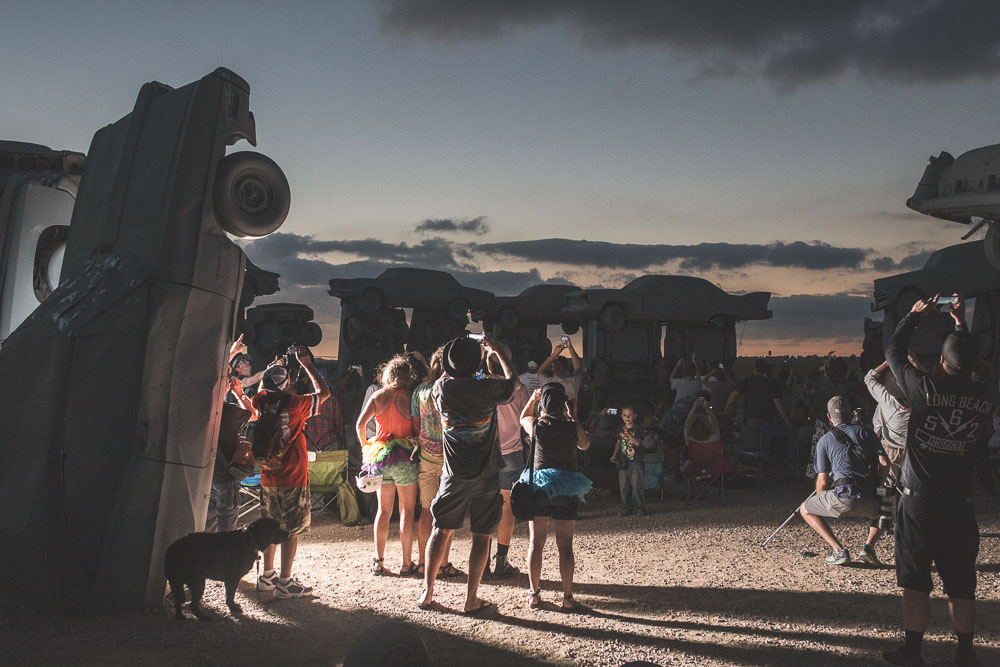 There was a 360º sunset, definitely one of the things I was not expecting.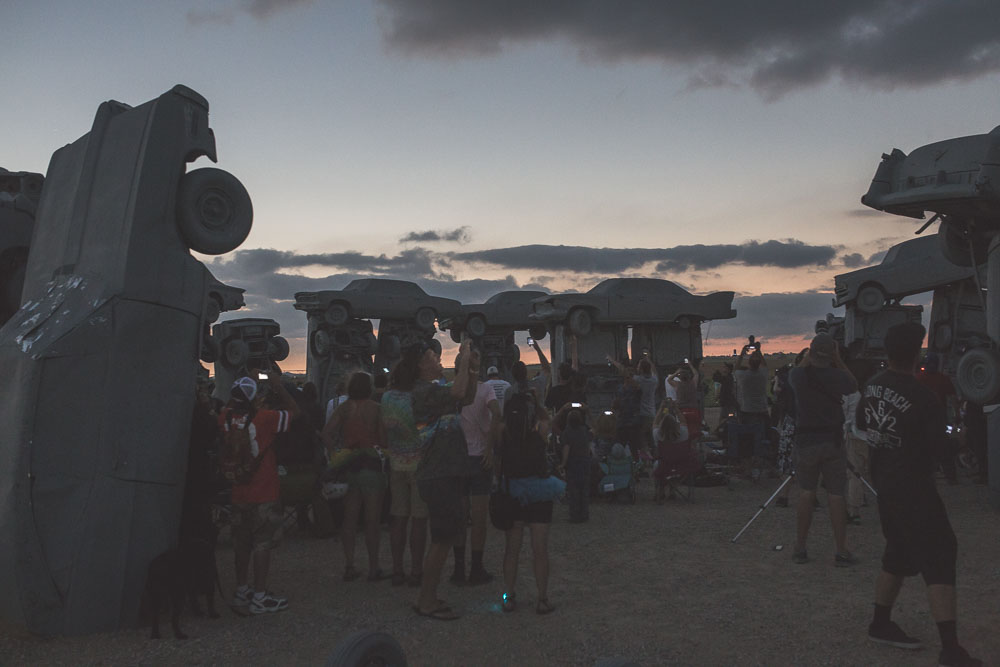 Then the moment everyone had been waiting for, some for the majority of their lives!
The light came back to a dull grey, people hugged each other and talked excitedly, expressing the magical experience they just had that words didn't really do justice for.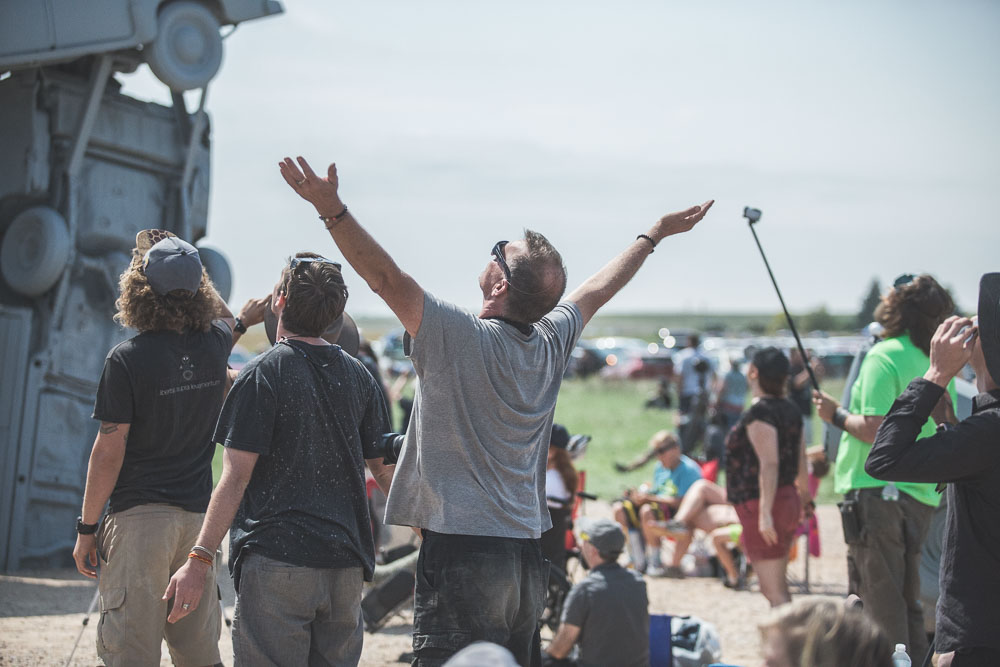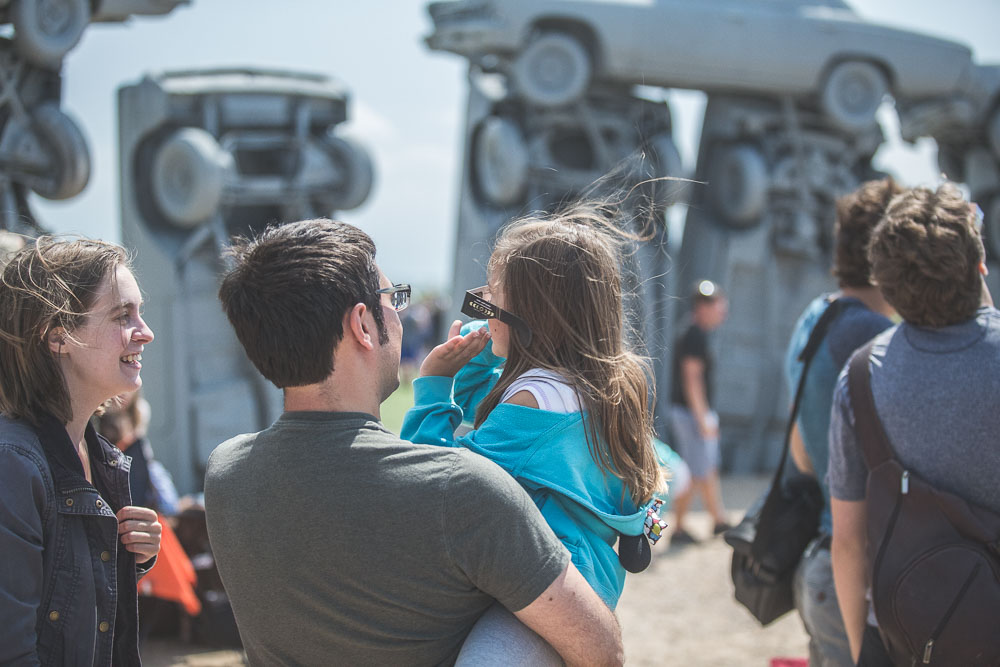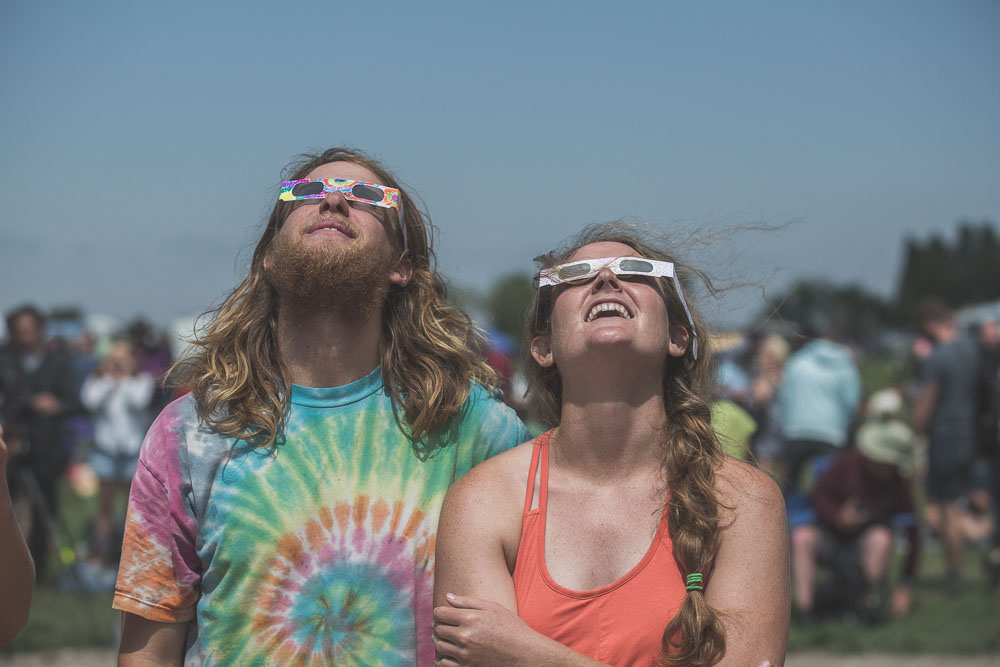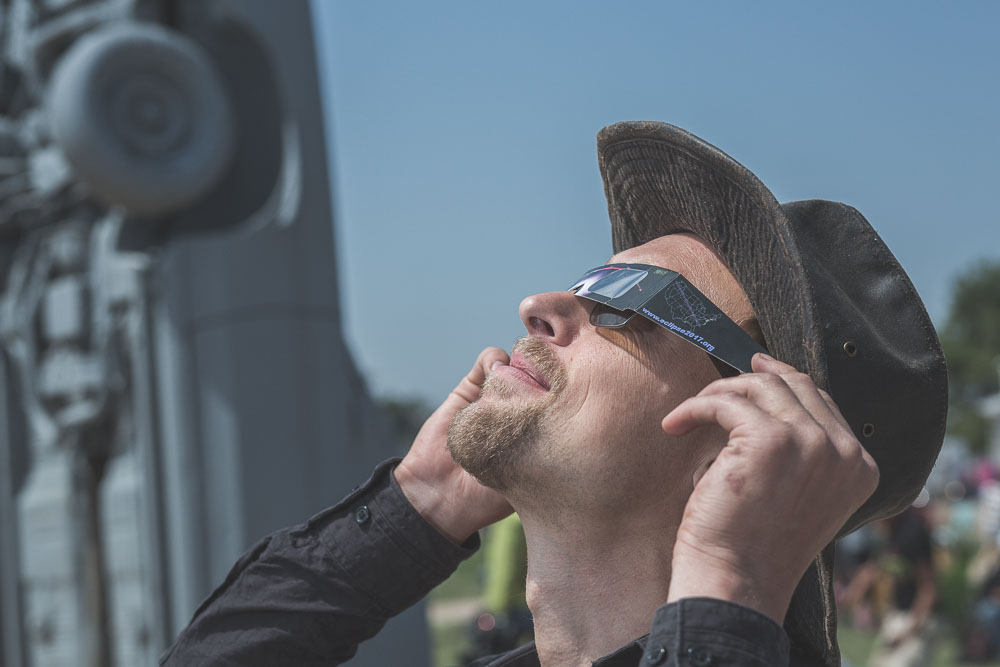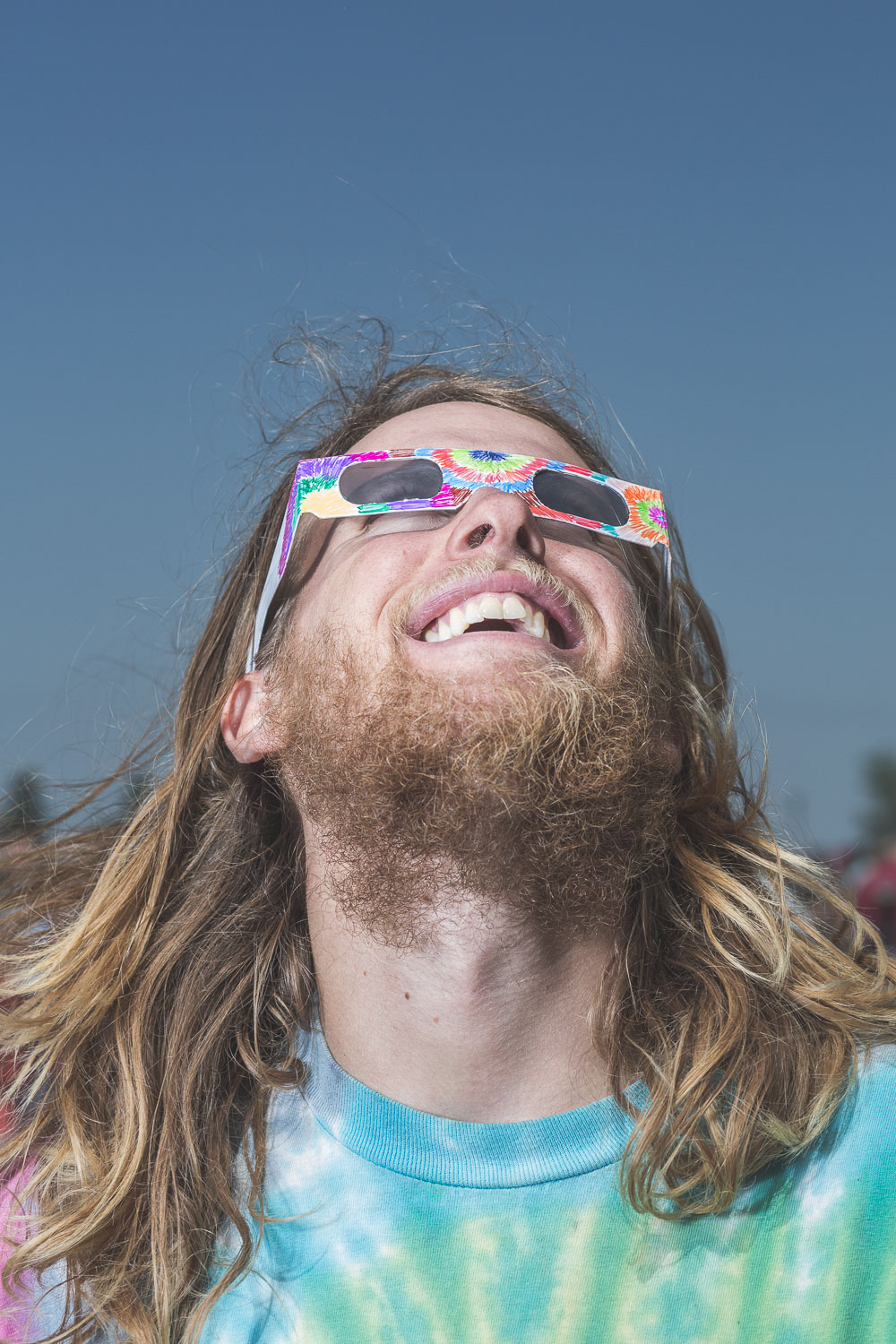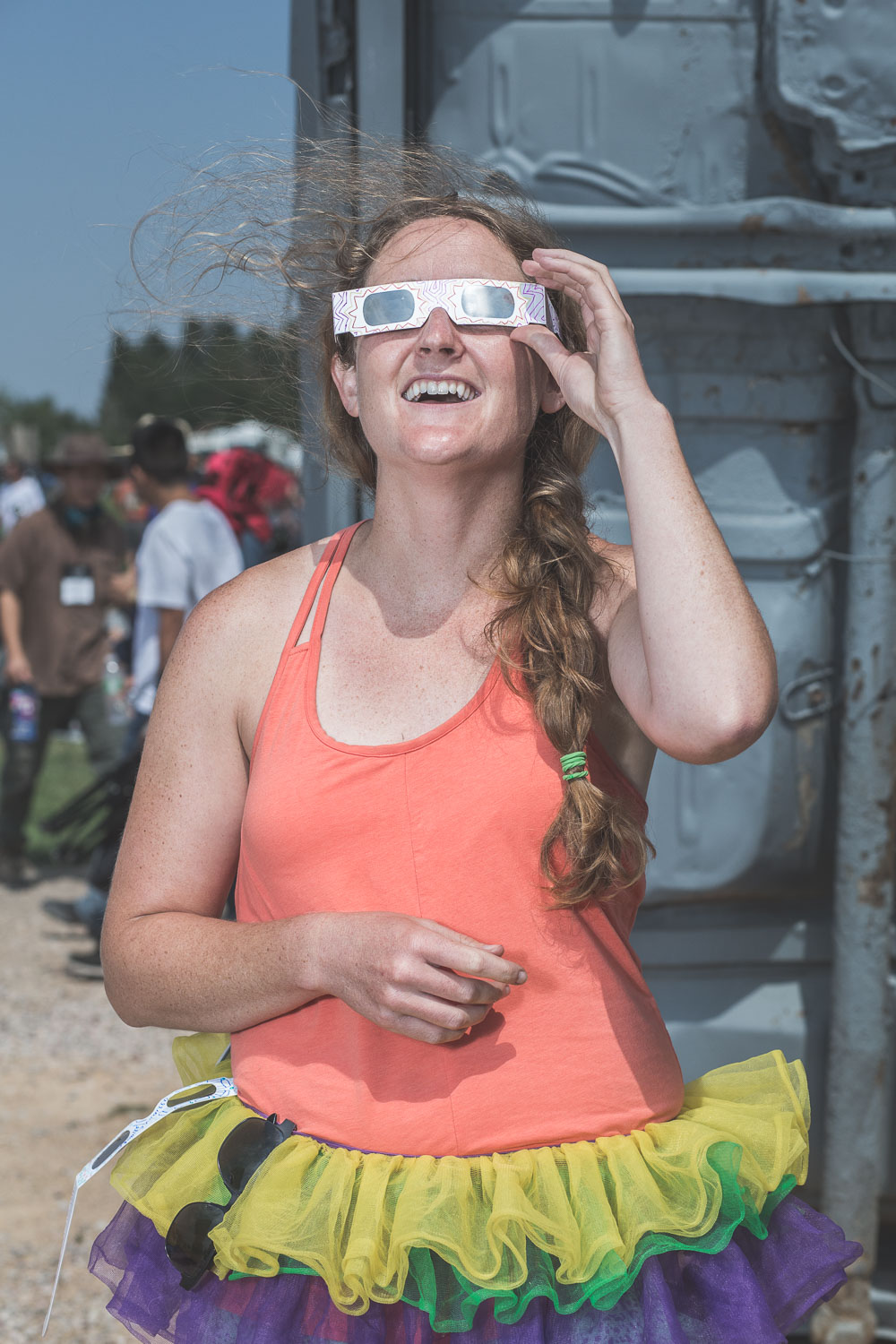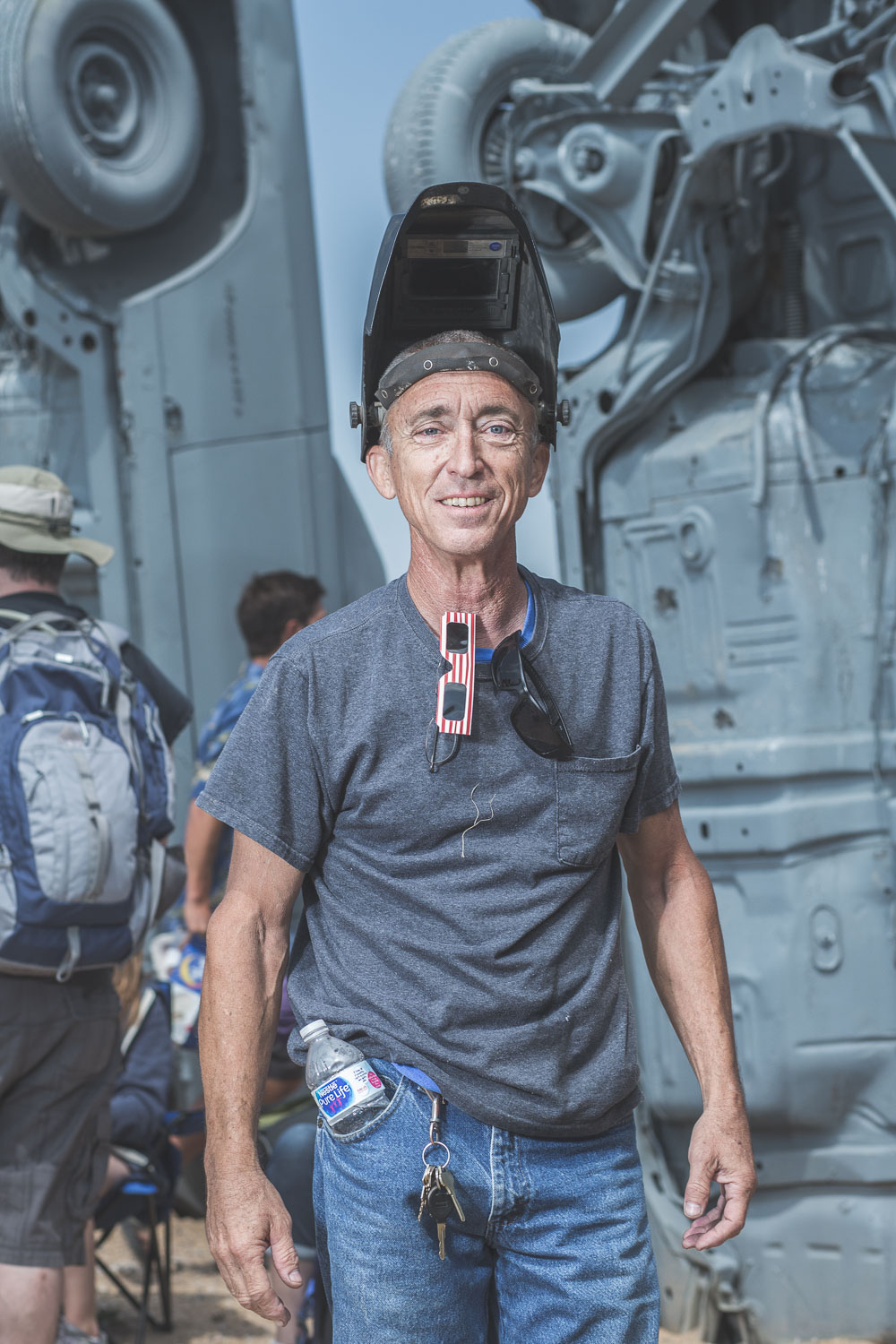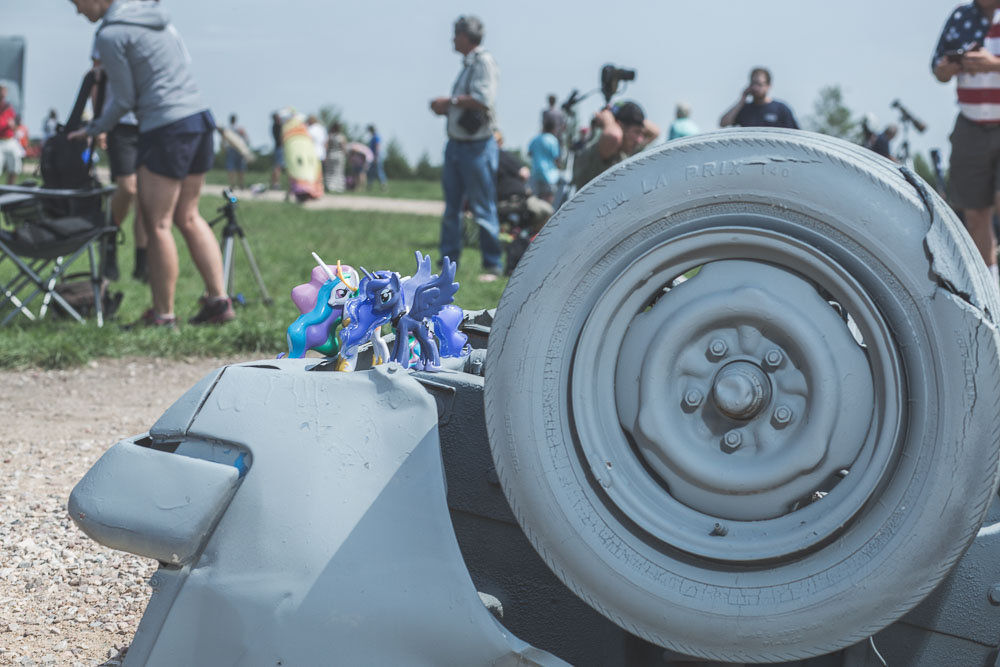 Alright, this…this. I wish I had a video of this. A short, fat, middle aged man with a shoulder satchel pulled these unicorns out of his bag and lovingly placed each of the figures onto the bumper of the car, took out a nice camera, and shot the unicorns. Just as gingerly as he placed them, he picked them up, returned them to his satchel, and walked off into the crowd. He did it with the nonchalance of taking a tourist photo with his wife and children. I looked around to see if anyone else saw this happen, and no one else seemed to notice.
I'm definitely happy that Scott and I finally decided to make the trek to Nebraska to see Totality. Incredible experience. I'm psyched we went to a place with people and found Carhenge. Now, I need to come up with an amazing idea for shooting the next one in 2024!