I was asked to join Paradox Sports for their ice climbing trip in Ouray, CO. It was impressive seeing the adaptive climbing on things most people would never dream of getting up. On Sunday, I was able to break away with Maury Birdwell and Lucas Onan to get some back country turns in at Red Mountain Pass. Great terrain that's pretty easy to access made for a good morning.
A stitched panorama made from some 27 images that create an image that's 5.6 feet x 3.12 feet at it's native resolution!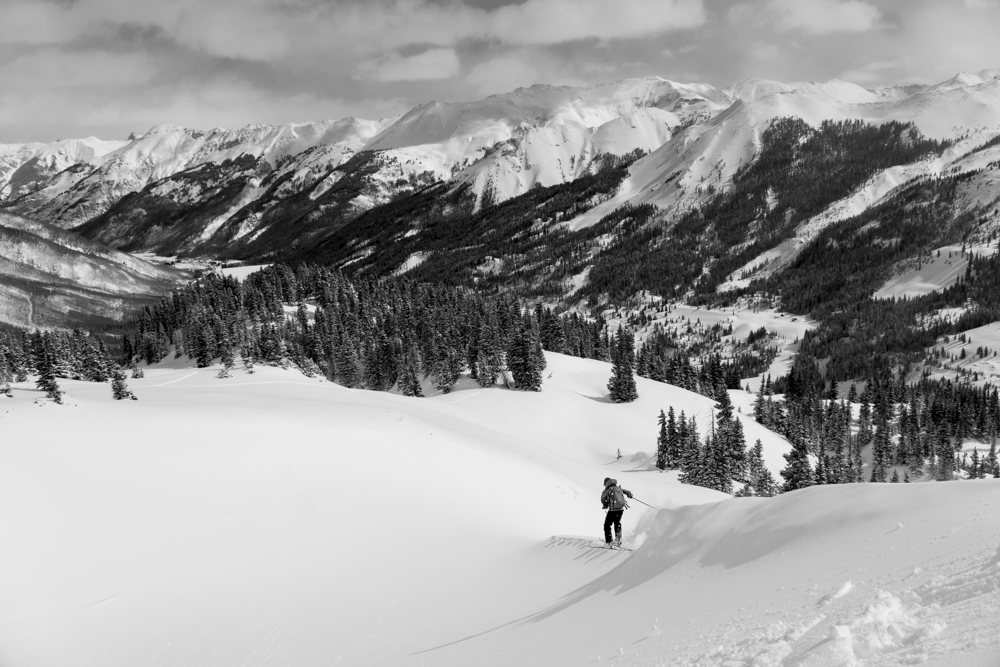 I love driving US 285. It's a beautiful drive that takes your past the Black Canyon of Gunnison and the Monarch Pass. I had to stop and take advantage of the light.