Spent the weekend in Vedauwoo with some great guys climbing some sharp granite crack.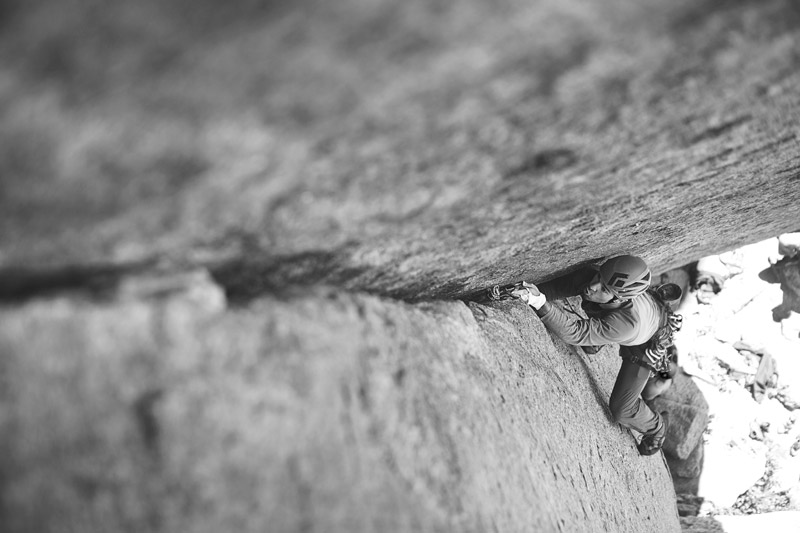 Vincent working hard placing pro on the first pitch of Friday the 13th, a fantastic 5.10a (sandbagged) hand crack with a greasy finish.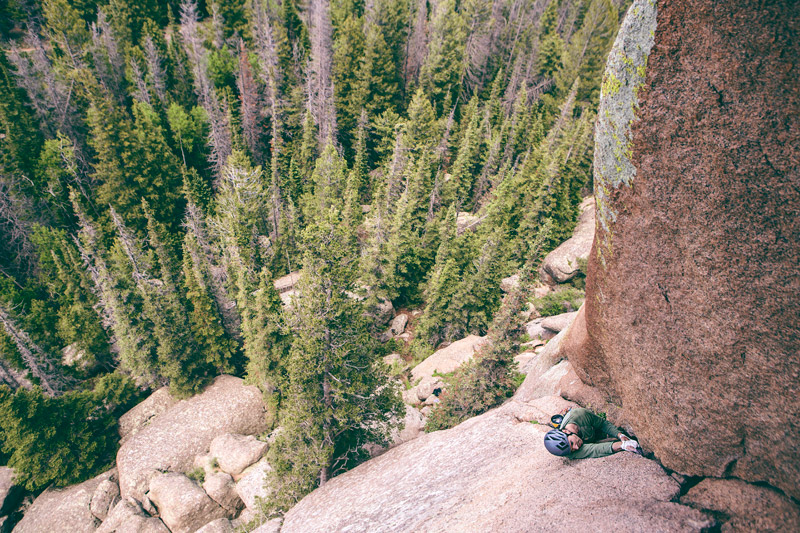 Hanging out above the trees, Vincent looks for a placement on Captain Nemo.

Alex Vidal, Vincent Keller and I at the 1st pitch anchors of Captain Nemo before I embark on the 10d traverse.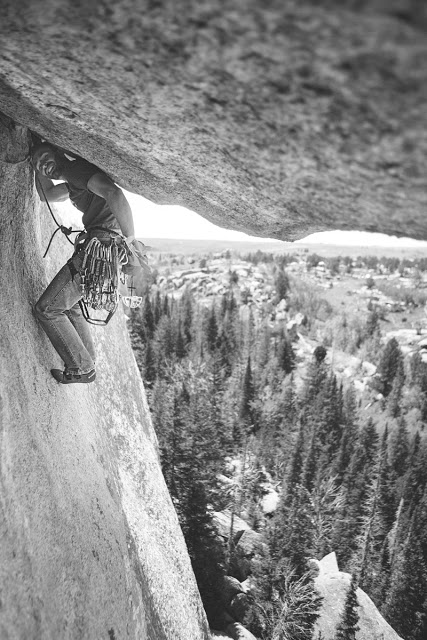 I'm all smiles before the holds run out on the 2nd pitch of Captain Nemo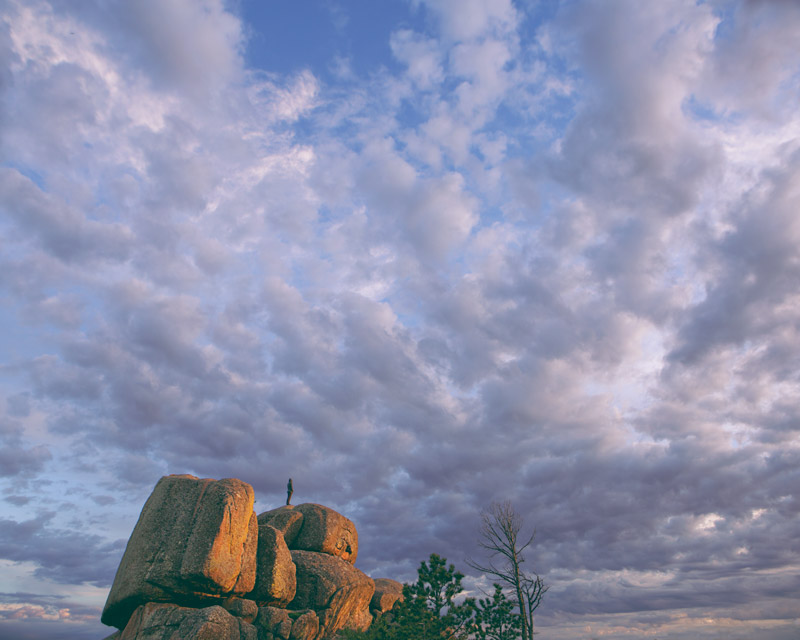 The sunset was one of the most spectacular shows I've seen.

We were surrounded by storms on three sides with lightning streaking through the sky, but we had nothing but spectacular weather. I slept out under the stars both nights.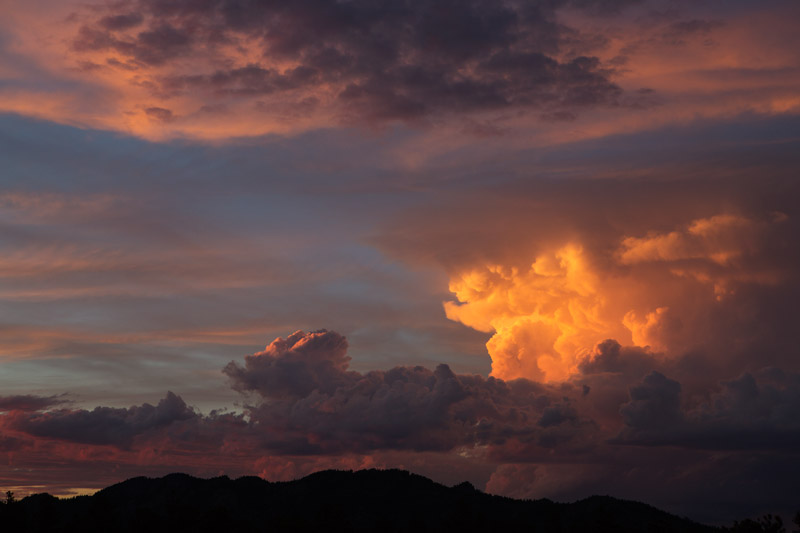 The sunset reflecting off a cumulonimbus storm cloud.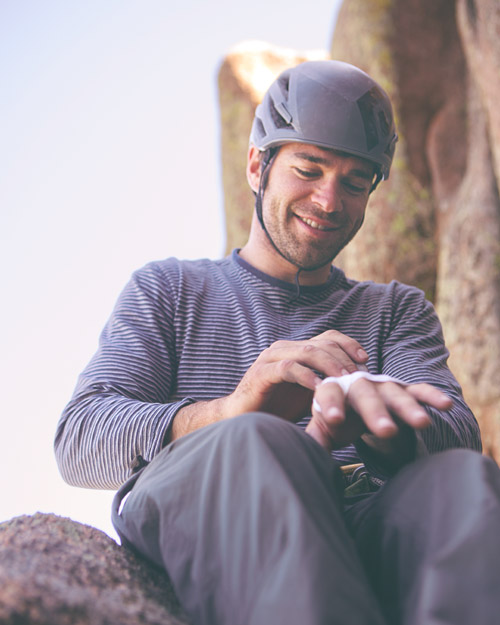 Vincent prepping his tape glove for the day.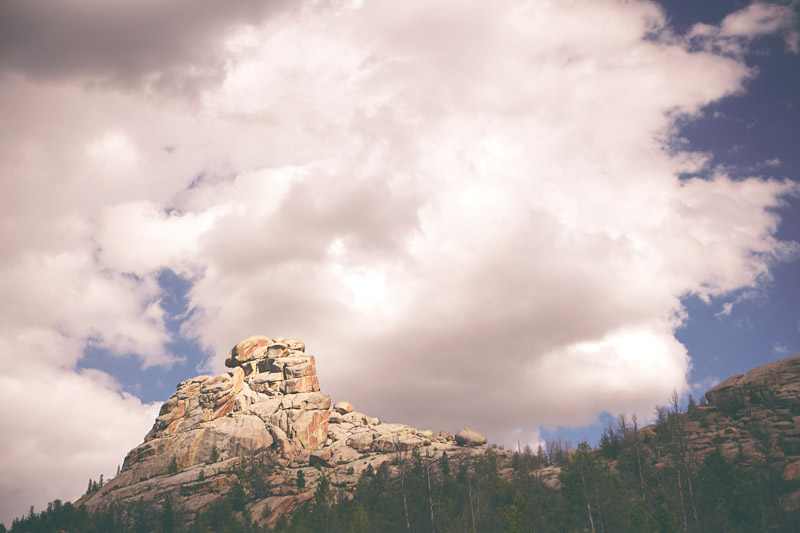 Vedauwoo reminds me up Hampi in southern India. I want to go back!