A couple of years ago I did a review on the
Klymit Inertia X-Frame
, an extremely lightweight, packable sleeping pad. In January I bought the new version, the O-Zone. It has more coverage, but is only 2oz heavier (11oz) and only slightly larger when packed.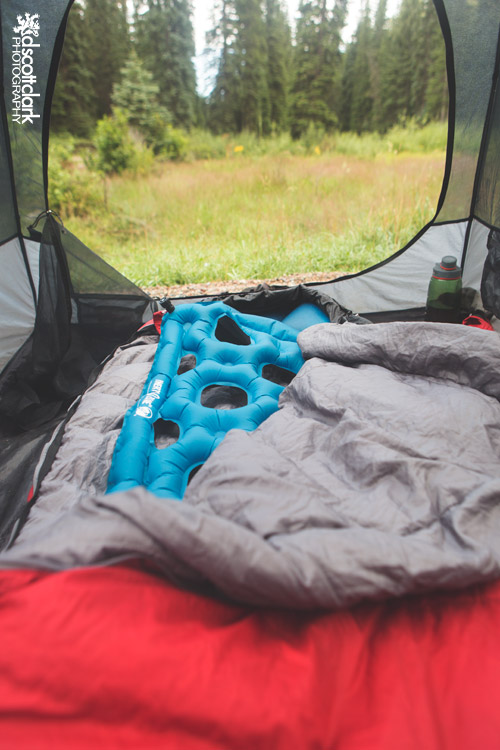 As my friends get winded filling up their full size sleeping pads I laugh as I blow up my pad in 5-7 large breaths. There's a pillow that's attached but blows up separately in 2-3 breaths. I like to keep the pad in my sleeping bag. I find it keeps me warmer and I don't ever "fall" off of it in my tossing and turning.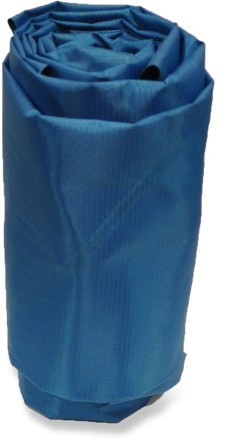 Photo from outtagear.com
This is how small it packs, only slightly larger than a 12 oz soda can.
When you want to go lightweight but still be comfortable, this is a great option. When I car camp I do use it in tandem with a basic Thermarest for the feeling of being in a queen size memory foam bed….
So, if you don't like spending 10 minutes and 300 breathes filling up your sleeping bad check out the
Klymit Inertia O-Zone!
($99)