Last month I got out with Chris Schulte in Boulder Canyon to take some photos on two scenic problems he wanted to feature. Dream Canyon is a beautiful area that branches off from Boulder Canyon and goes up behind Boulder Falls. The rock is higher quality and the remote atmosphere makes you feel like you're much further from civilization than you actually are. Lower dream canyon has some great boulder problems that are just off of the creek.
Chris climbed an unnamed arete on the backside of the Freedom Boulder that he'd always loved. It's a bit of a highball that doesn't have a great landing, but the problem itself is not too hard.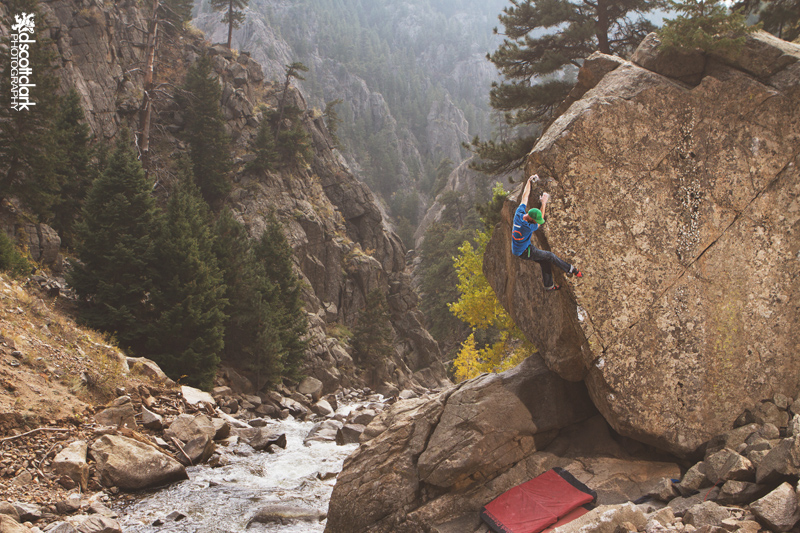 Chris Schulte climbing an arete on the backside of the Freedom Boulder
We continue up the creek and scramble across wet slab to get to the next boulder, Black Hatchet. The flood waters of the Boulder's great 100 Year Flood had just started to recede, so the creek was running quite high. Black Hatchet is easier to get to when the creek is frozen, but it's a beautiful problem with great views up into Upper Dream Canyon.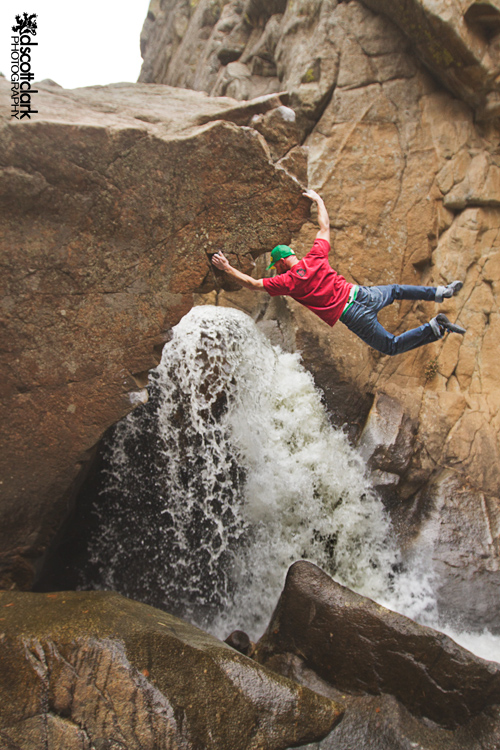 Chris Schulte swinging on Black Hatchet with the high waters after the Boulder Flood roaring beneath him.