I found out through Facebook that I had a photo published in Trail Runner Magazine. Not only was it published, but it's a two page spread with a write up about the photo on page 5 of the magazine! I had submitted the photo to them way back in February. They had told me it would be published in the next couple of issues, but nothing had happened for months and I forgot about it.
So, finally, here it is: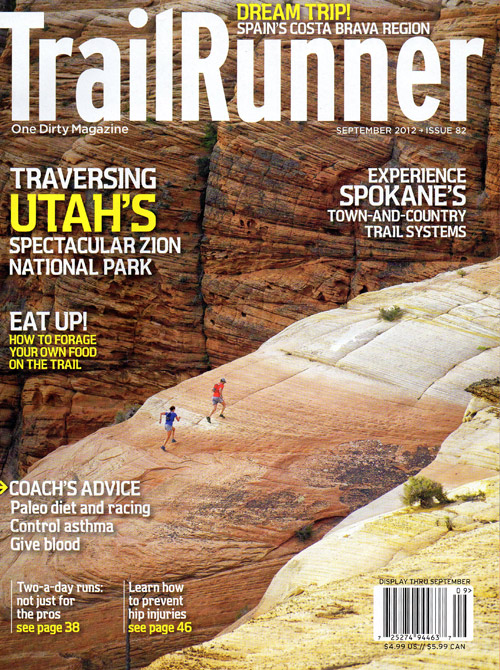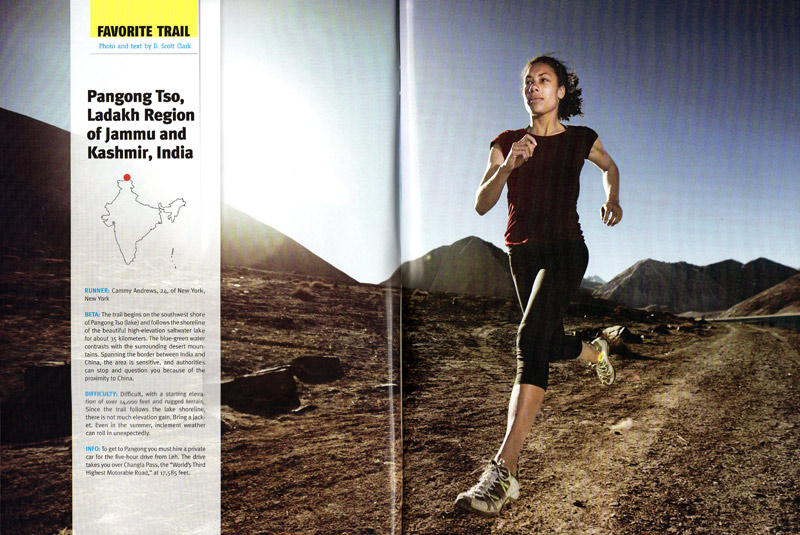 Trail Runner Magazines can be found in running specific stores and some Barnes and Nobles if you're interested in locating a copy.