I was supposed to be in Indian Creek, but scheduling got a bit messed up. So I was unexpectedly in Boulder for the weekend. My buddy Eric Poore hit me up and asked if I wanted to ski the East Face of Notch Top in Rocky Mountain National Park. I didn't really know what that entailed, but I said sure.
The trail to the base of Notchtop is relatively flat, but skinning over the iced over bootpacks was less than enjoyable. I decided I didn't really want to do the traverse back.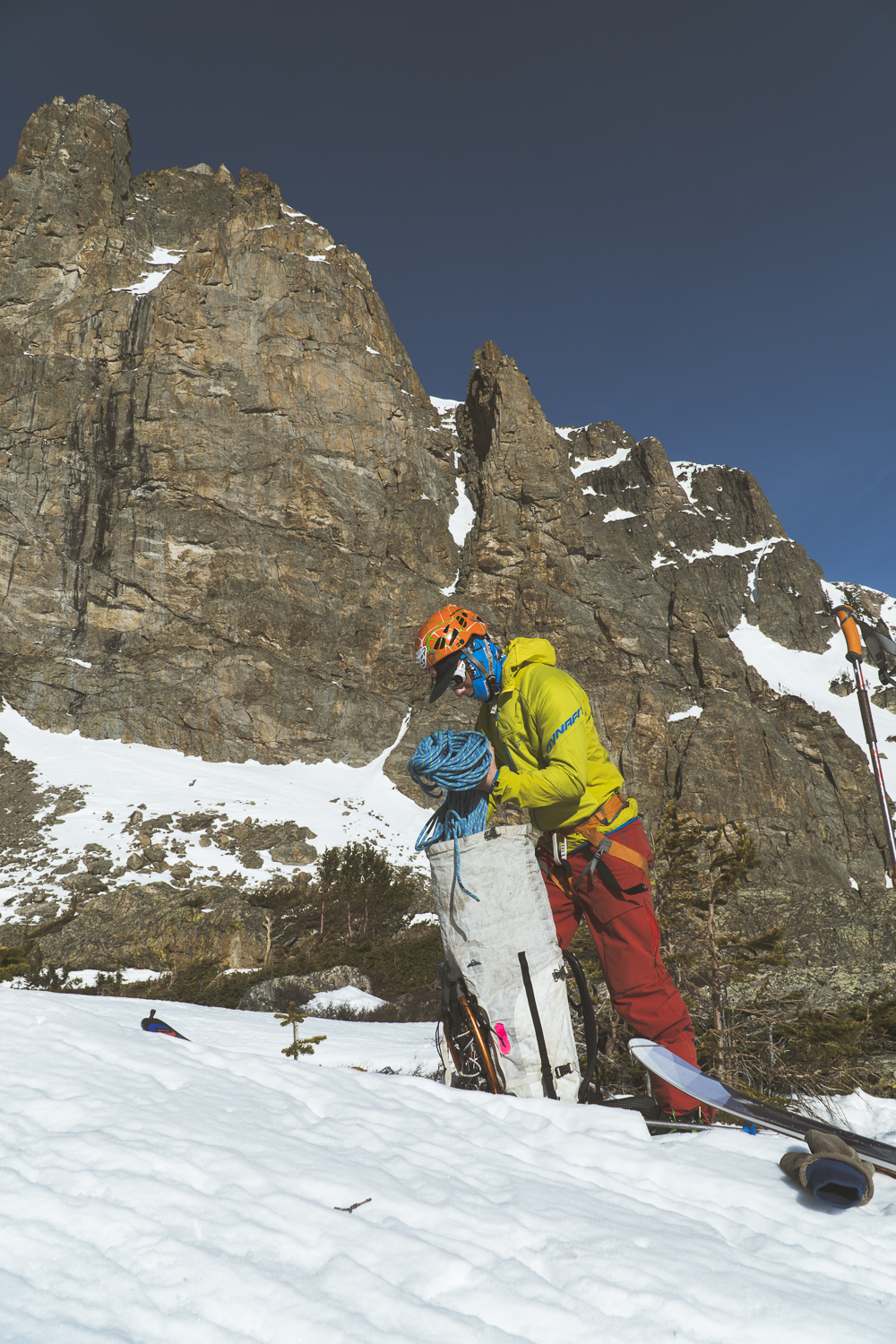 Eric gearing up to lead a short rock pitch before gaining the snow climb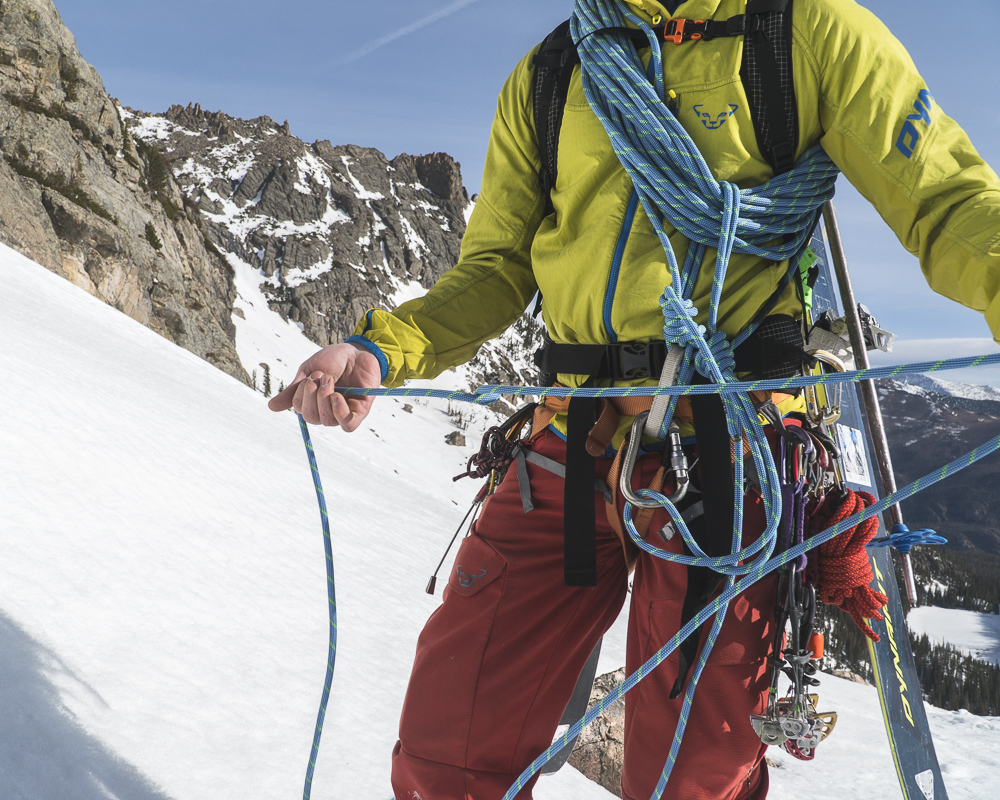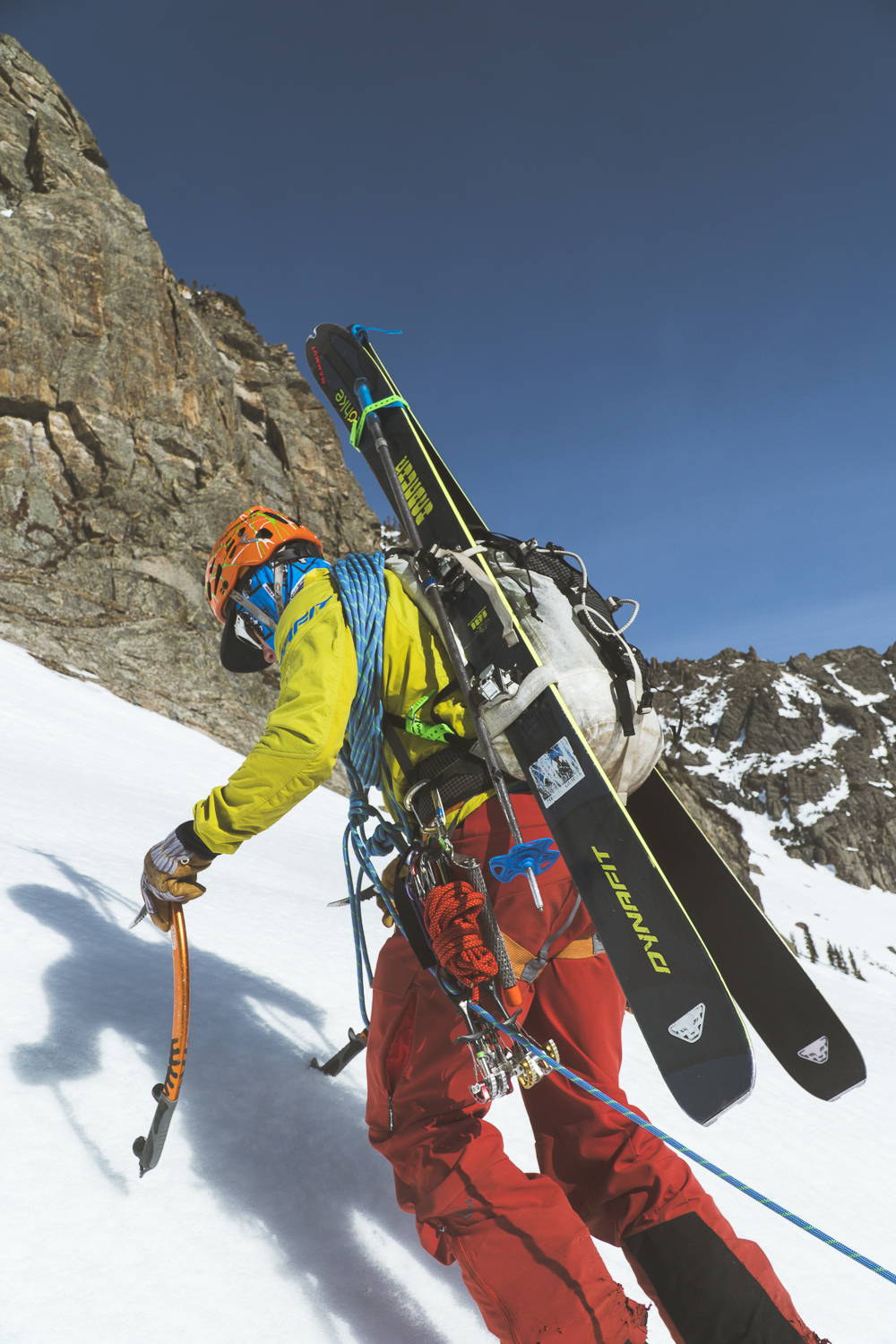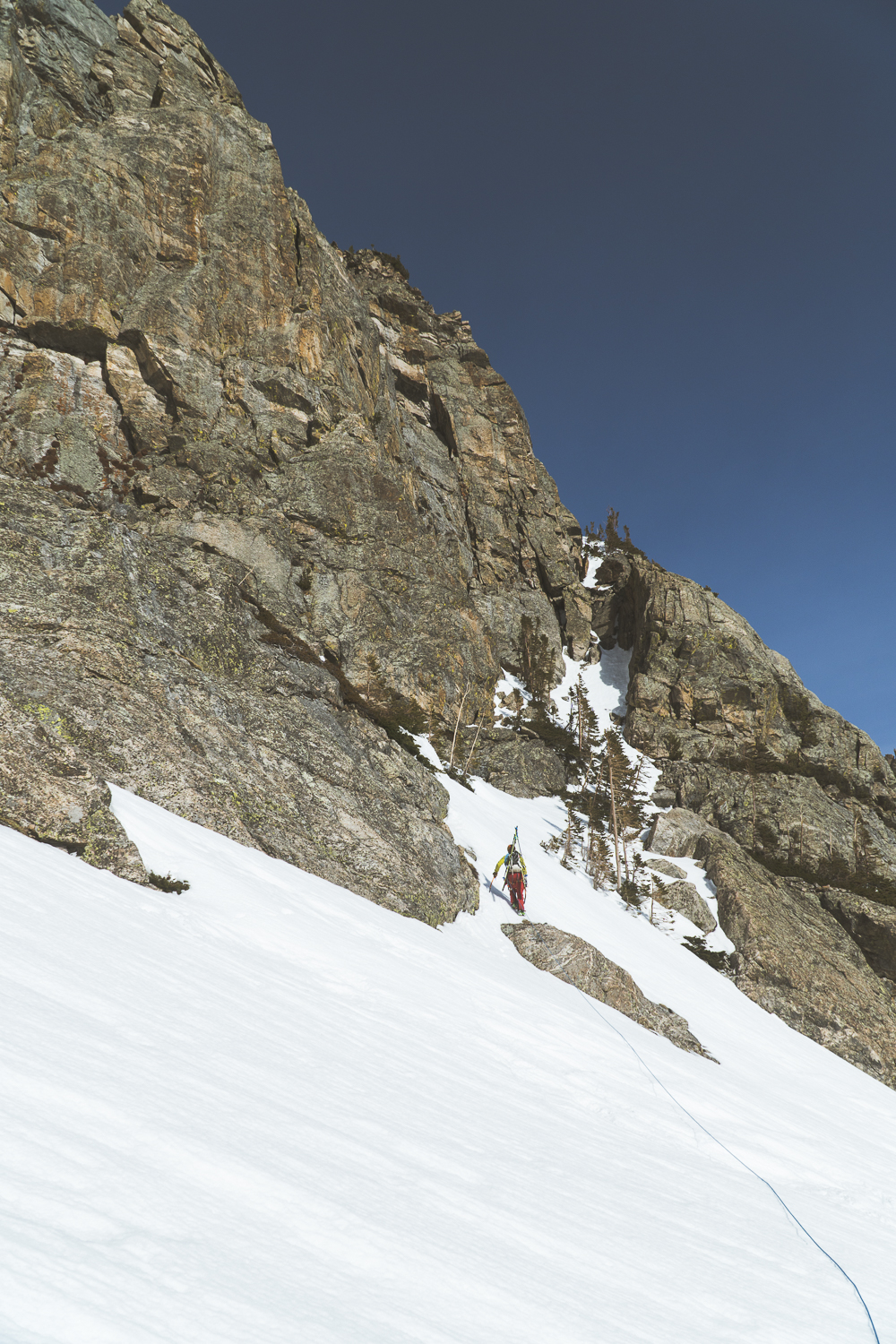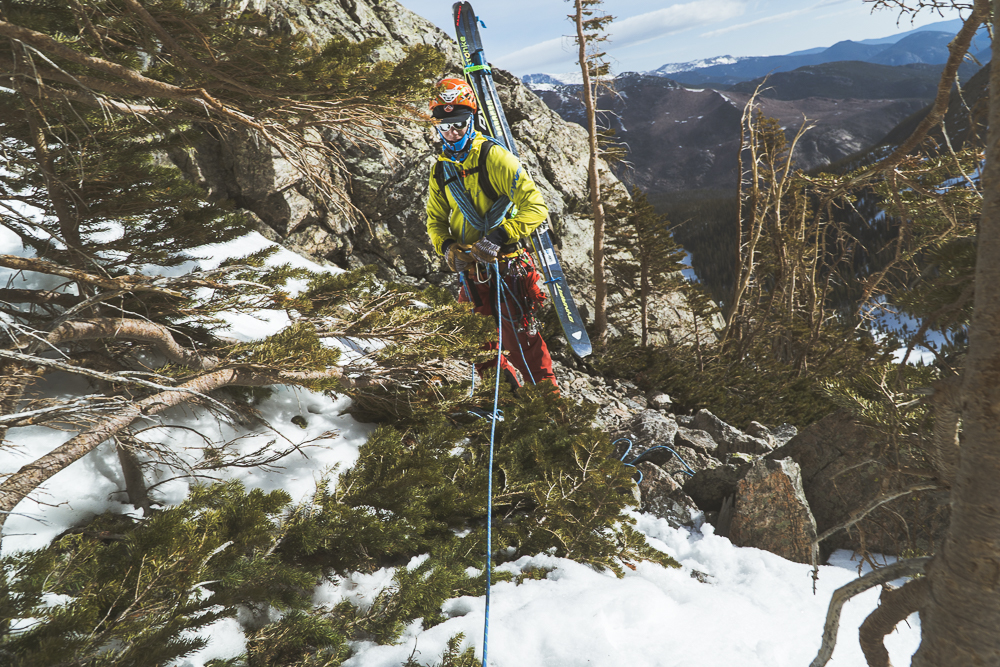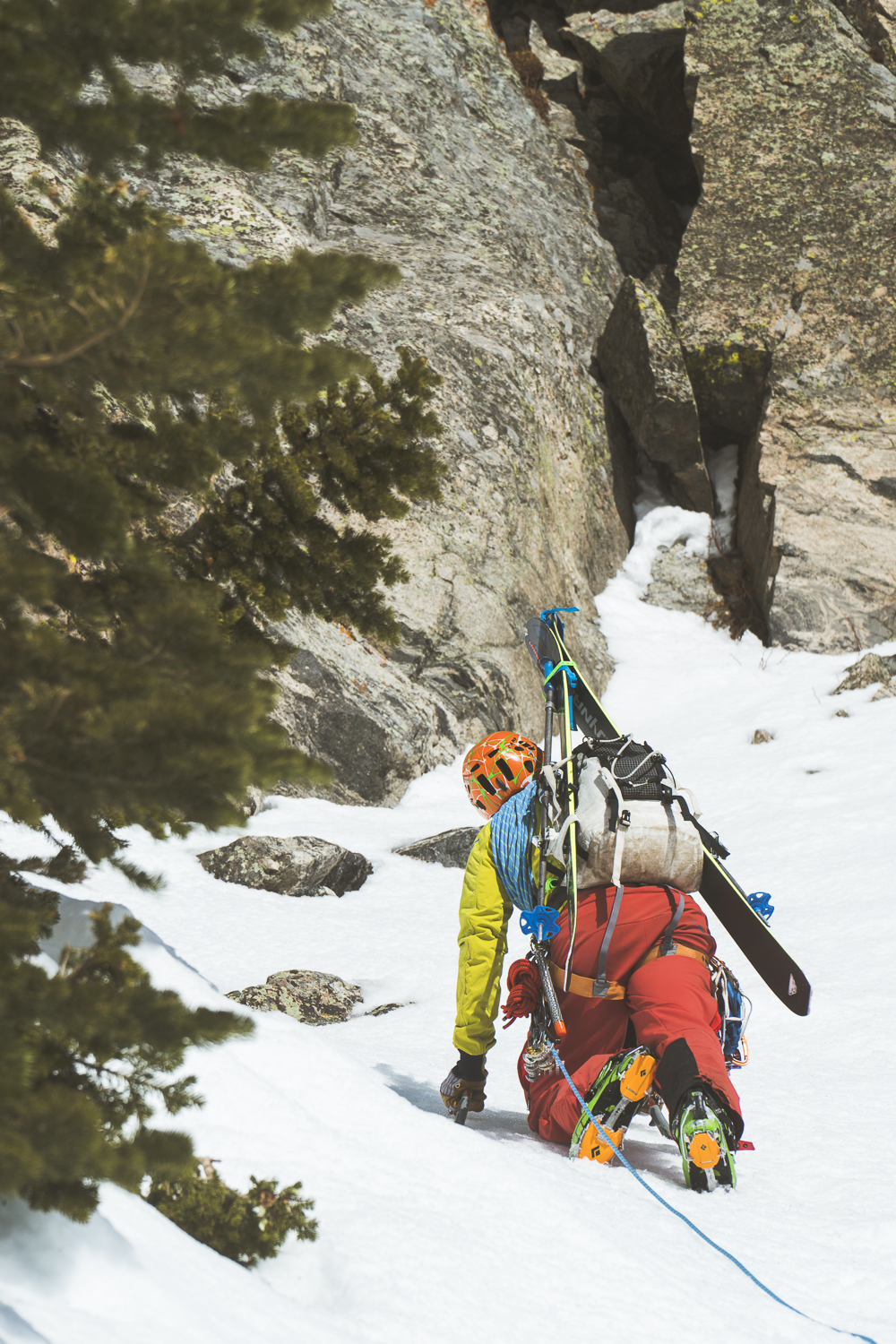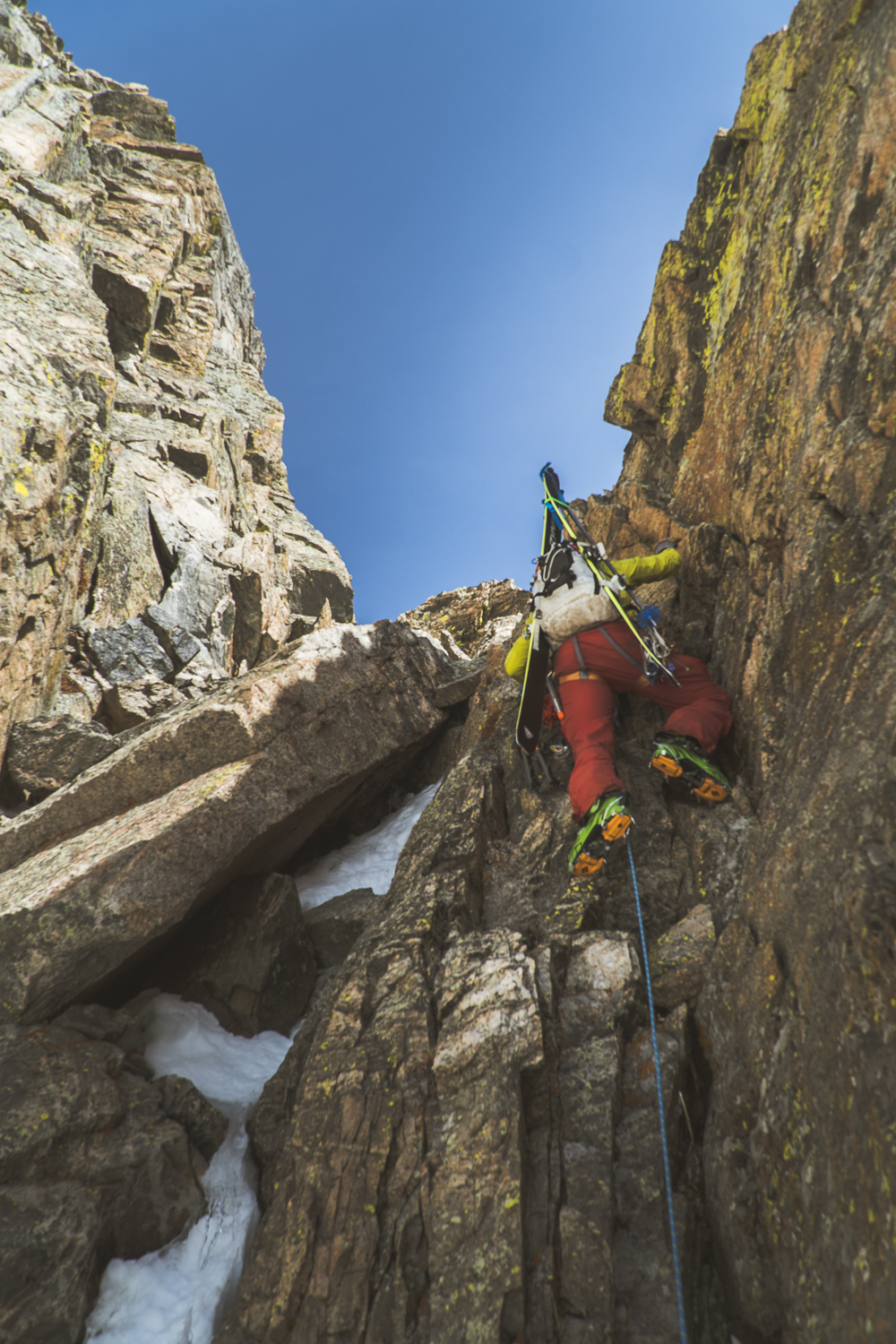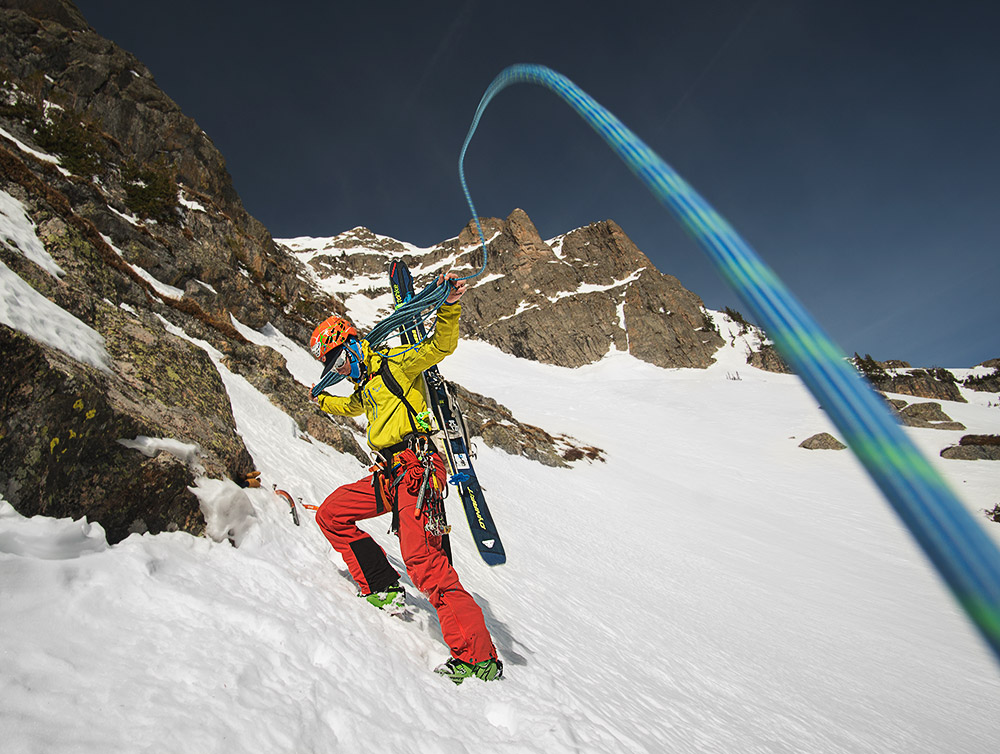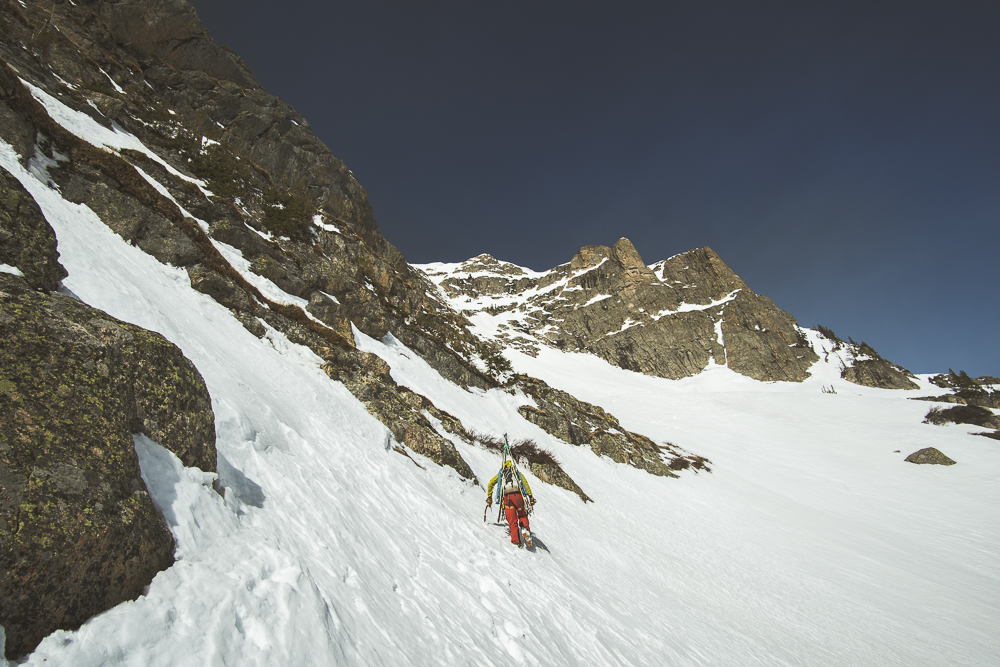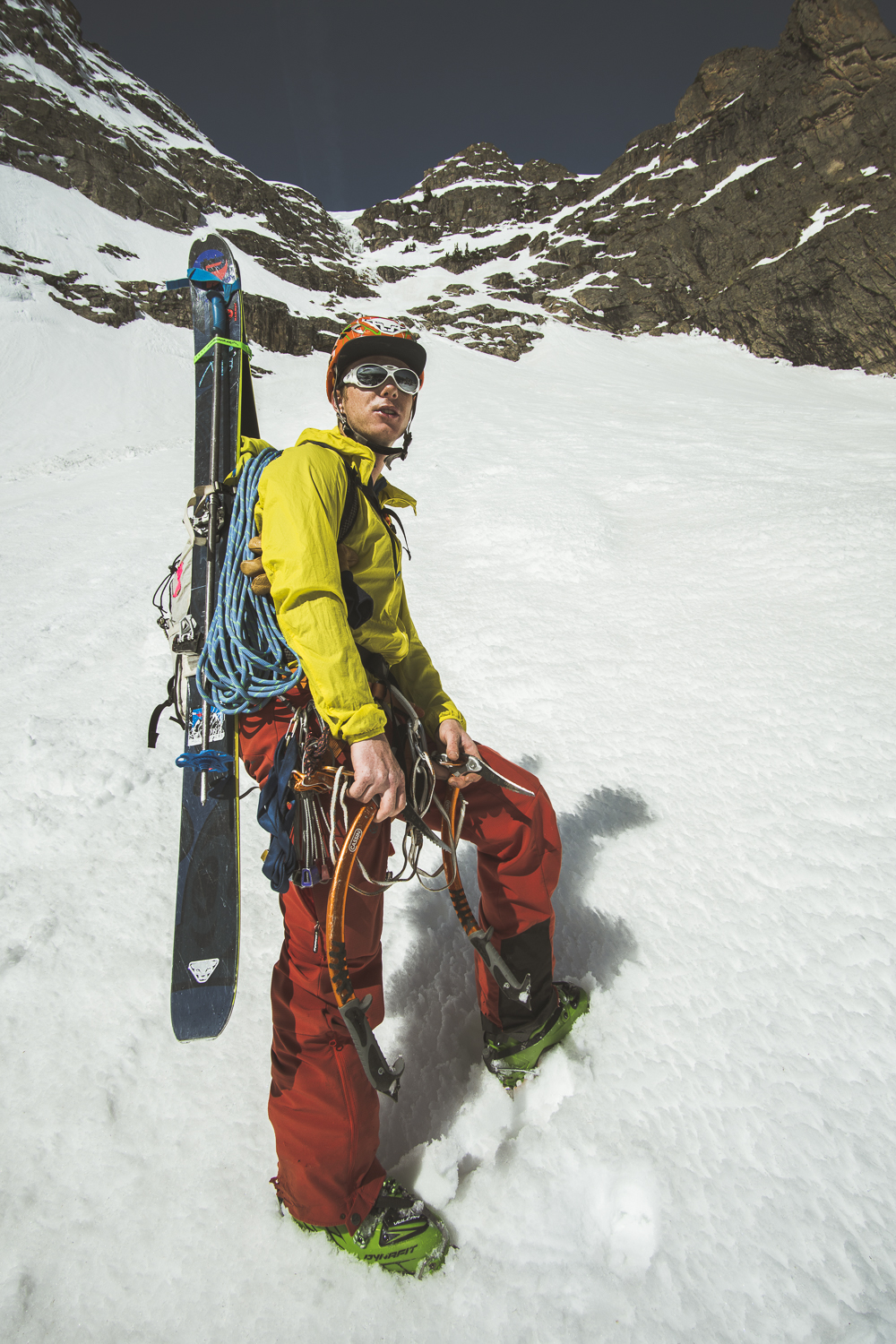 Eric races skimo, meaning he skis uphill really fast, skis down really fast, and repeats. He's fit. He absolutely destroyed me on the bootpack. I asked him to stop so I'd have something to take photos of.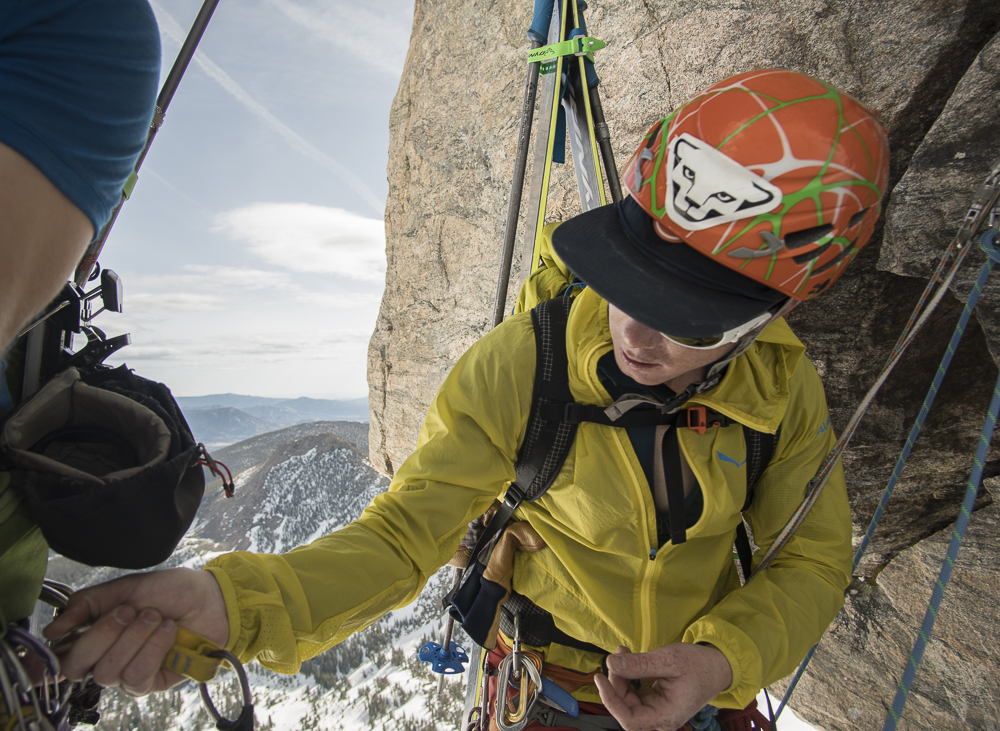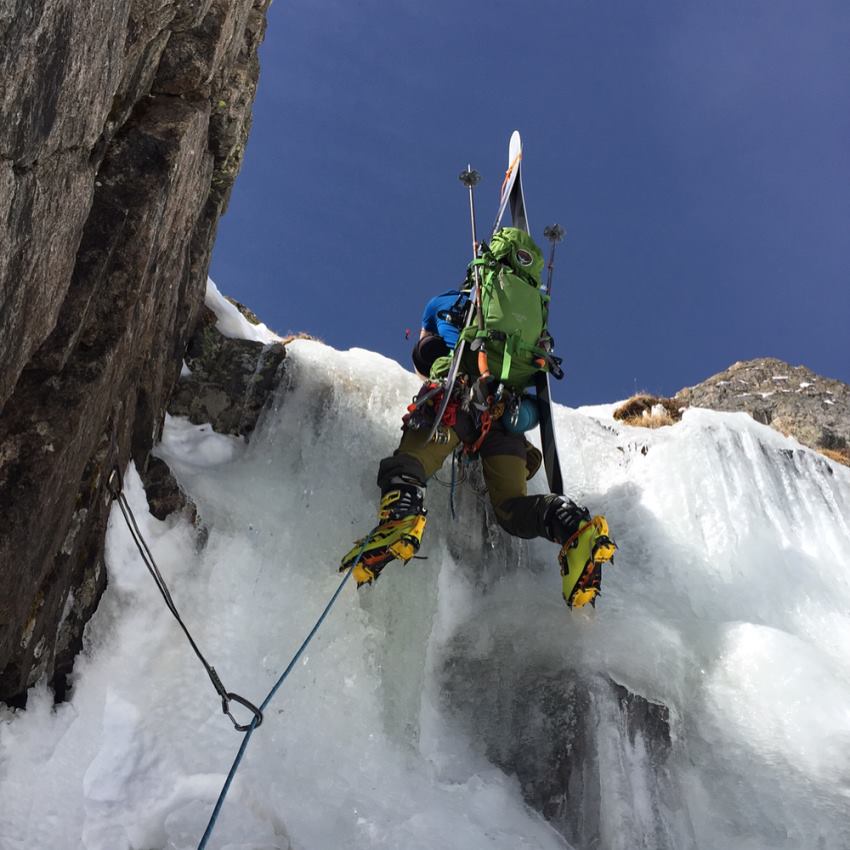 Photo Credit: Eric Poore. Fully loaded, climbing styrafoam ice with non-existent gear. The nut on my left was just good enough to stay in un-weighted.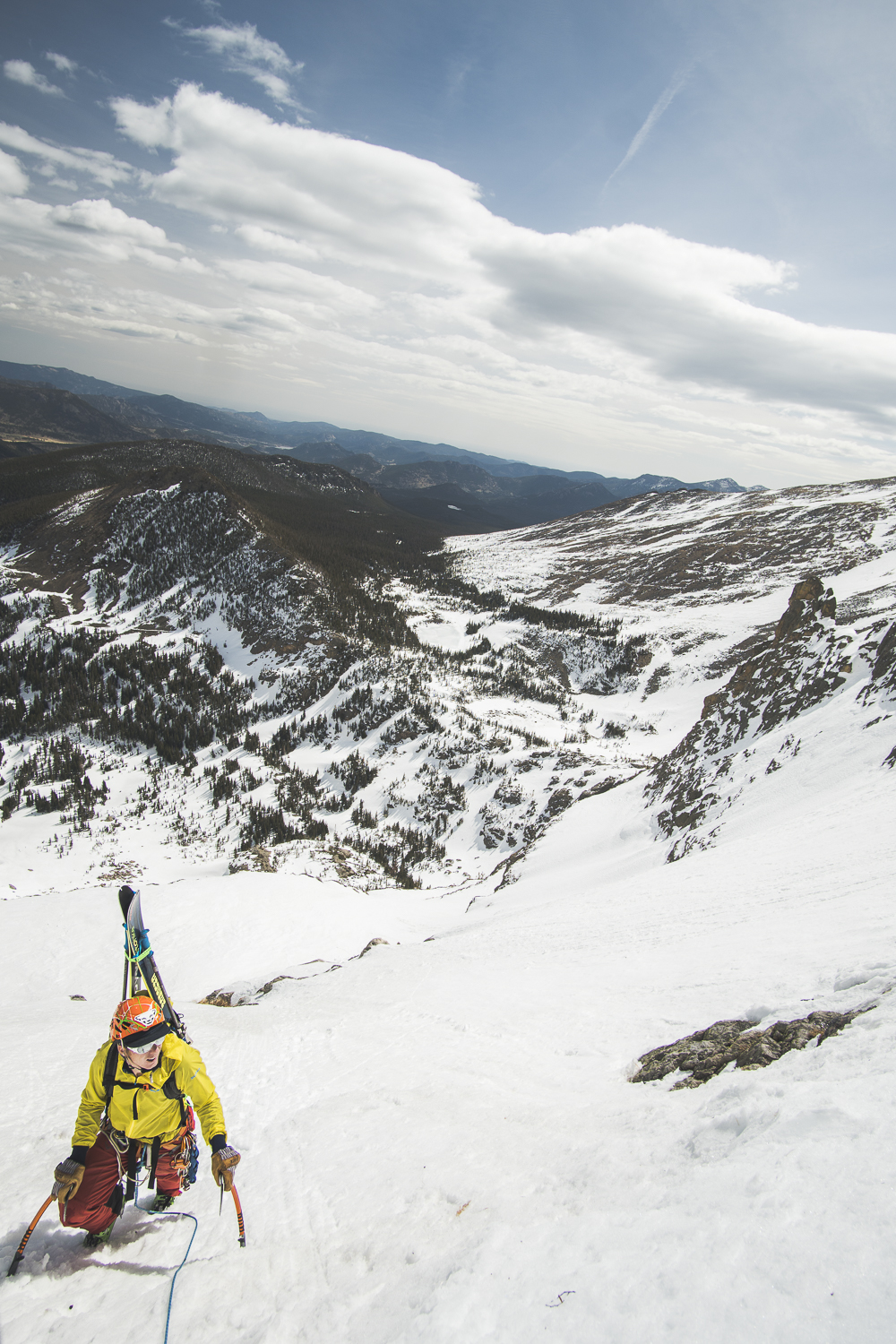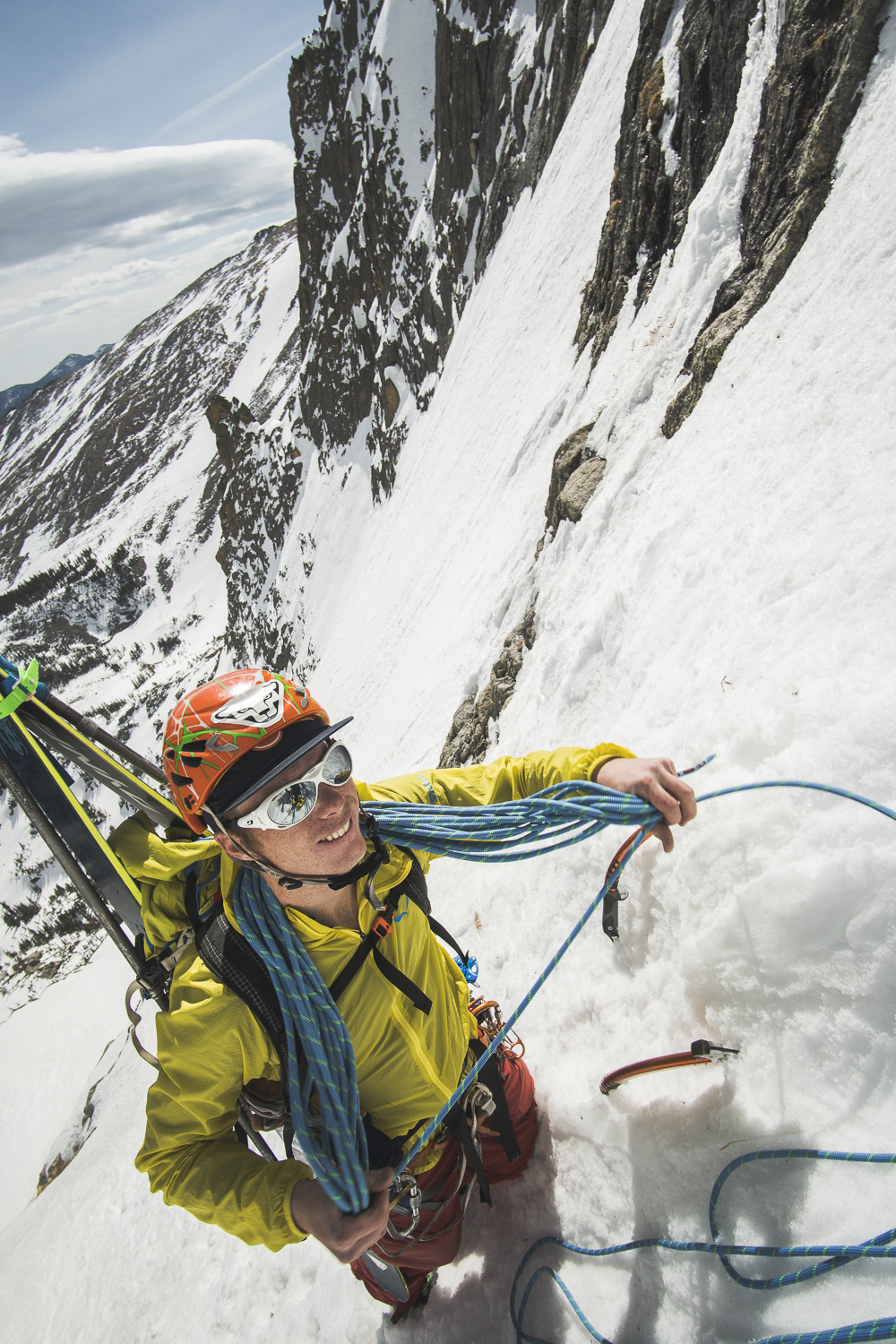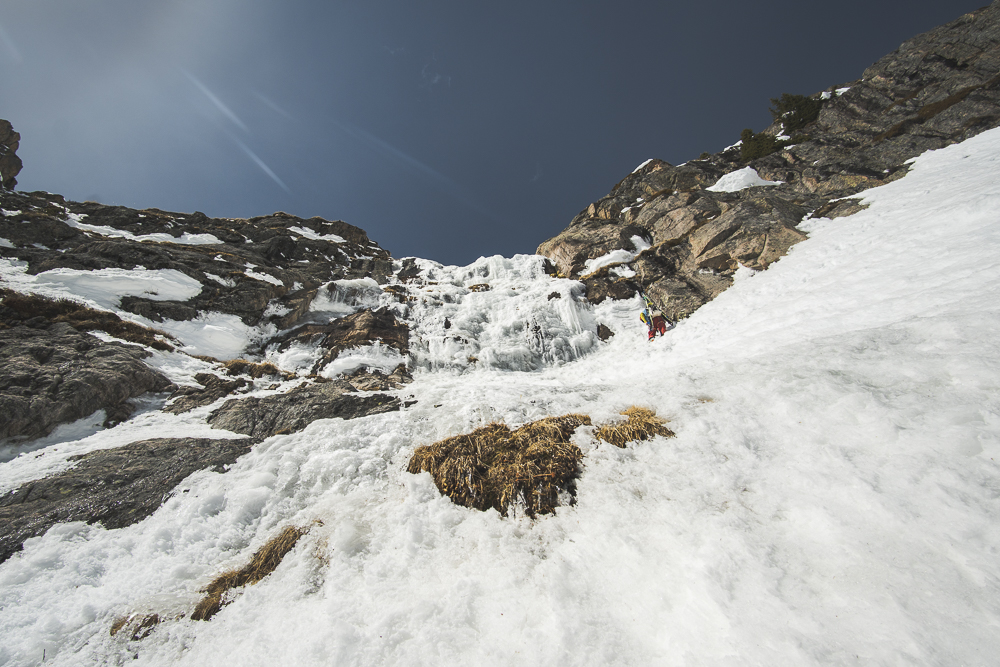 Eric just below the 3rd pitch of ice. Most of the bottom section disintegrated as I kicked in.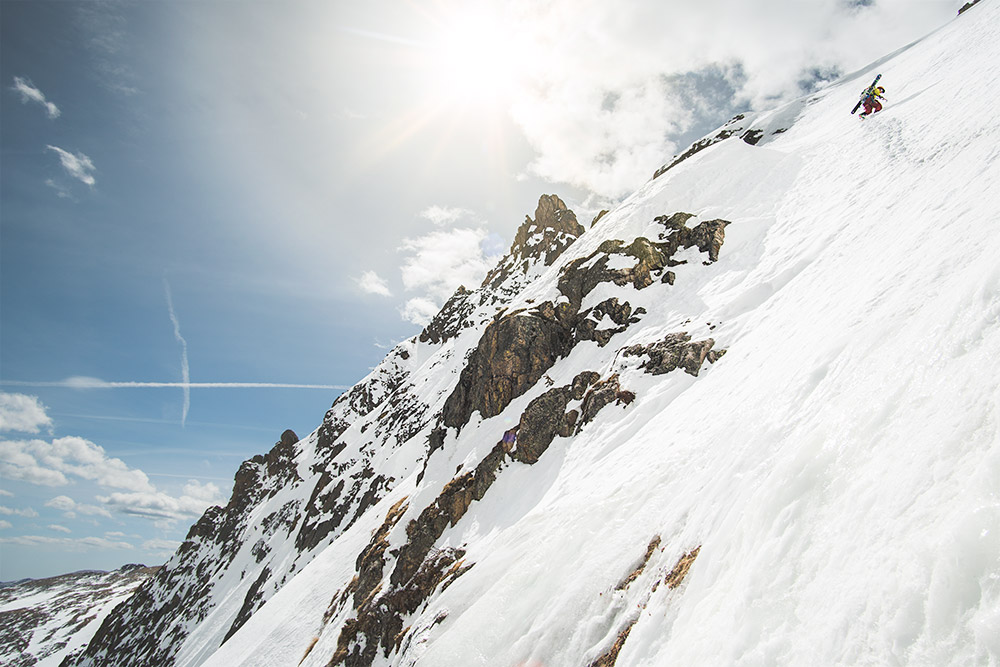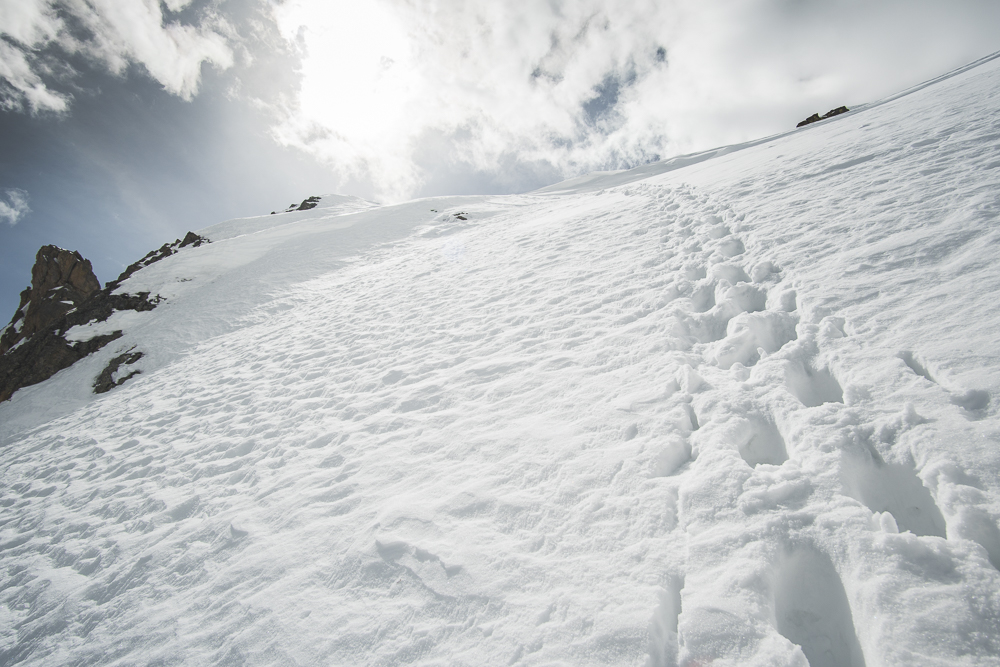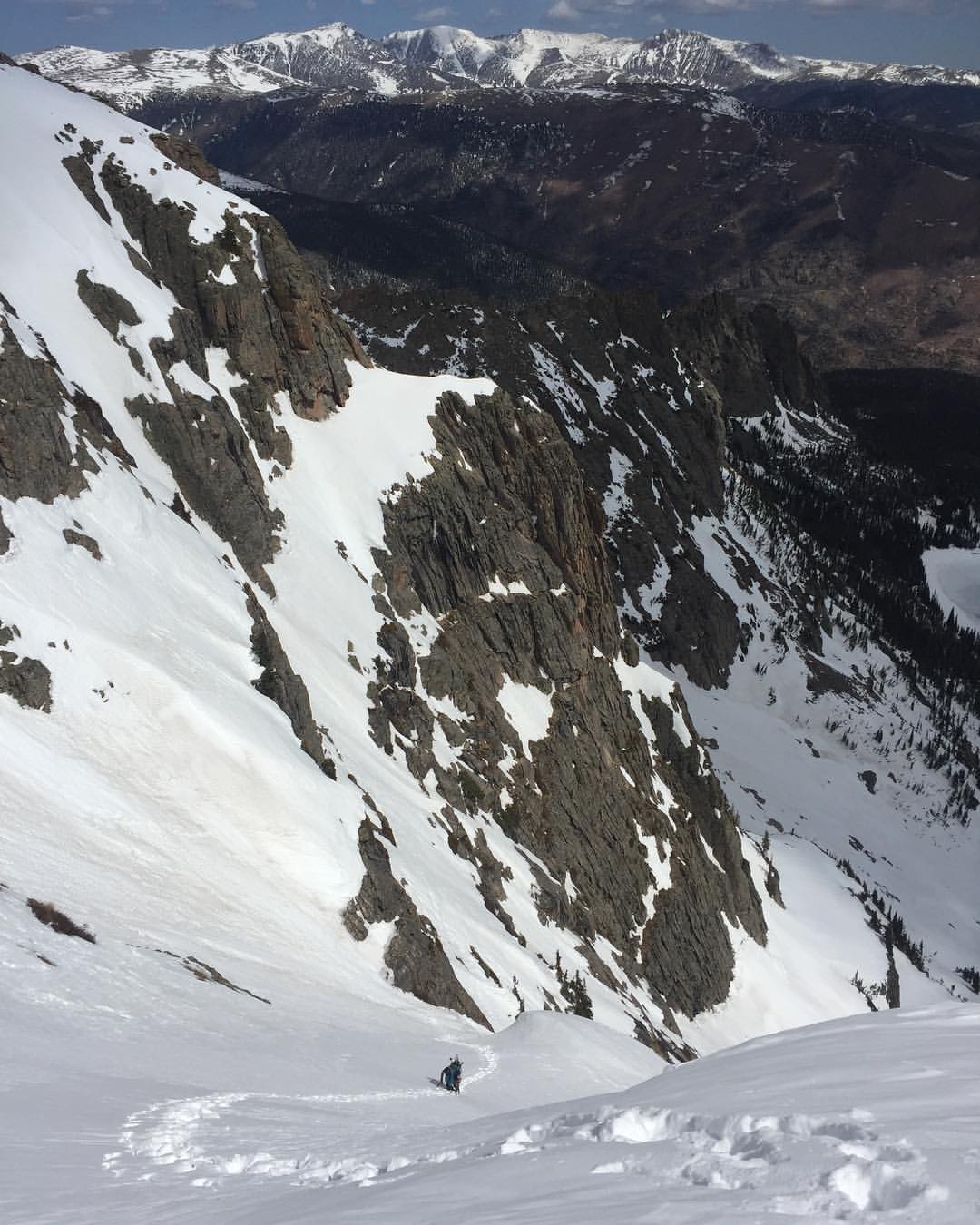 Photo Credit: Eric Poore. Me slogging my way up the last pitch of snow to the ridgeline where we dropped into Notchtop Spire Couloir.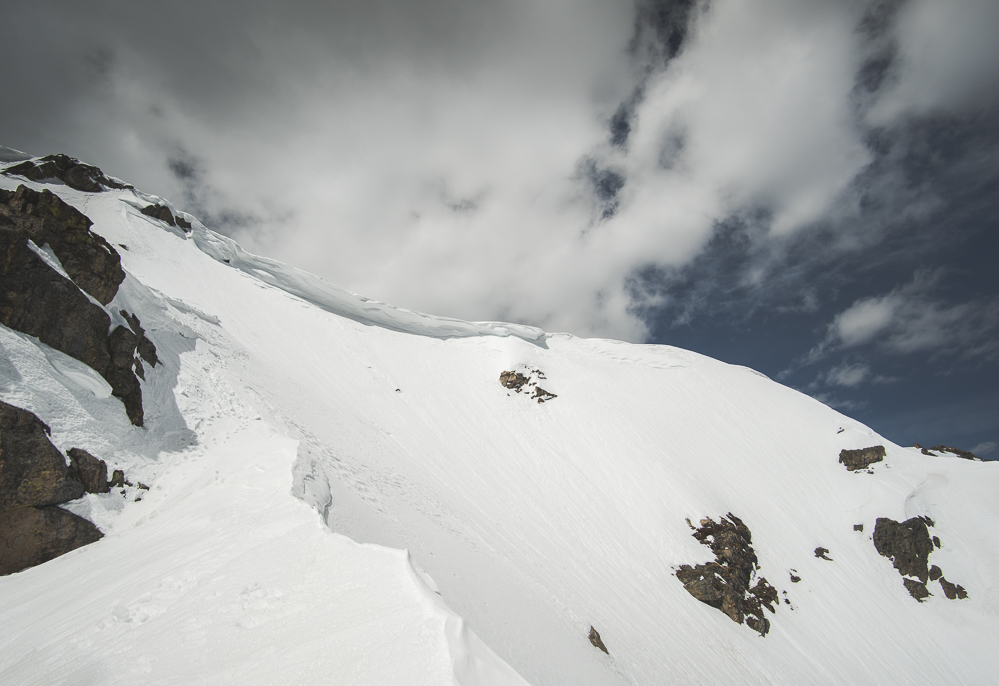 The giant cornice over the East Face. We tried to stay out from under it as much as possible.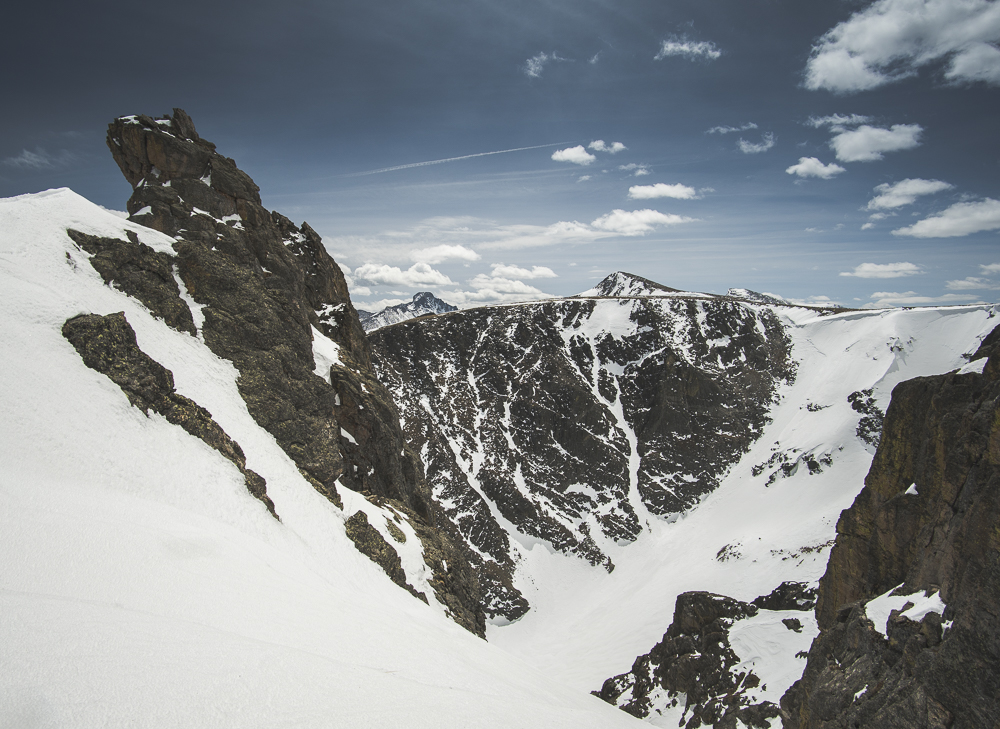 View down Notchtop Spire Couloir and across to Flattop and Flattop Gully, which we climbed to get out of Odessa Gorge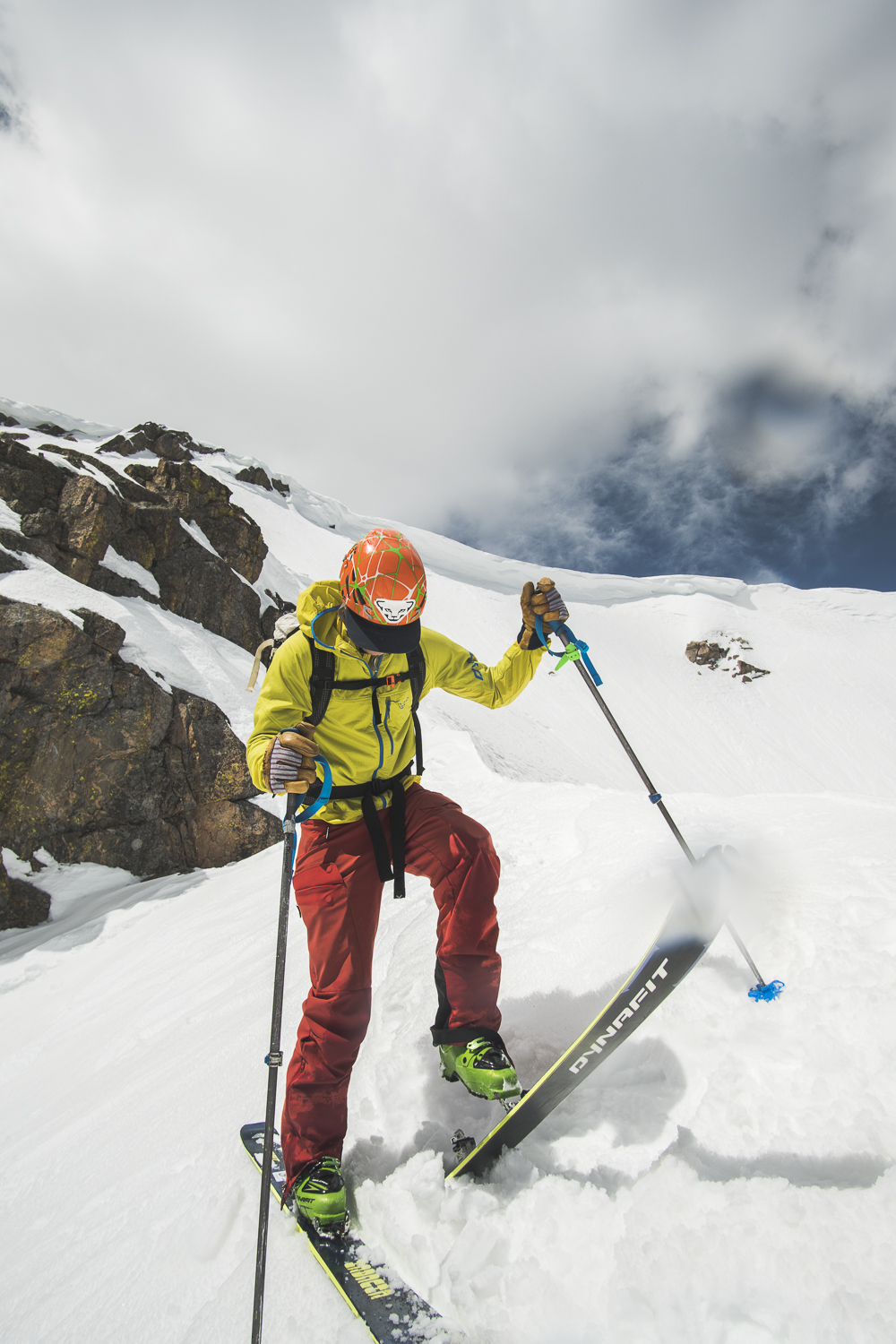 The sun had been hitting the east and south faces pretty hard, and the conditions were pretty soft. We elected not to ski the East Face, but down the Spire Couloir, which skied pretty fantastically.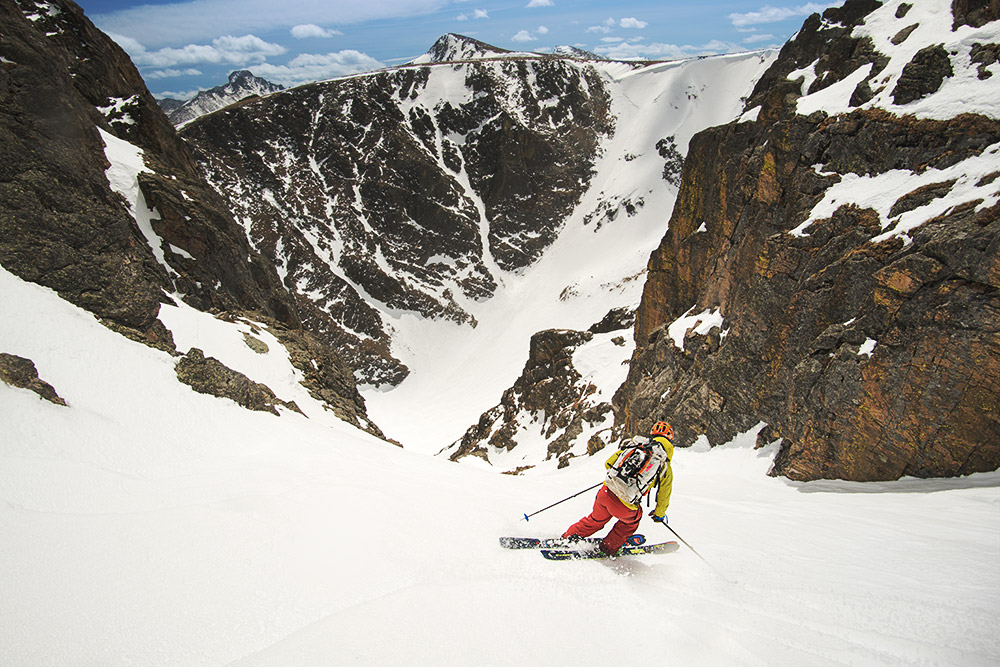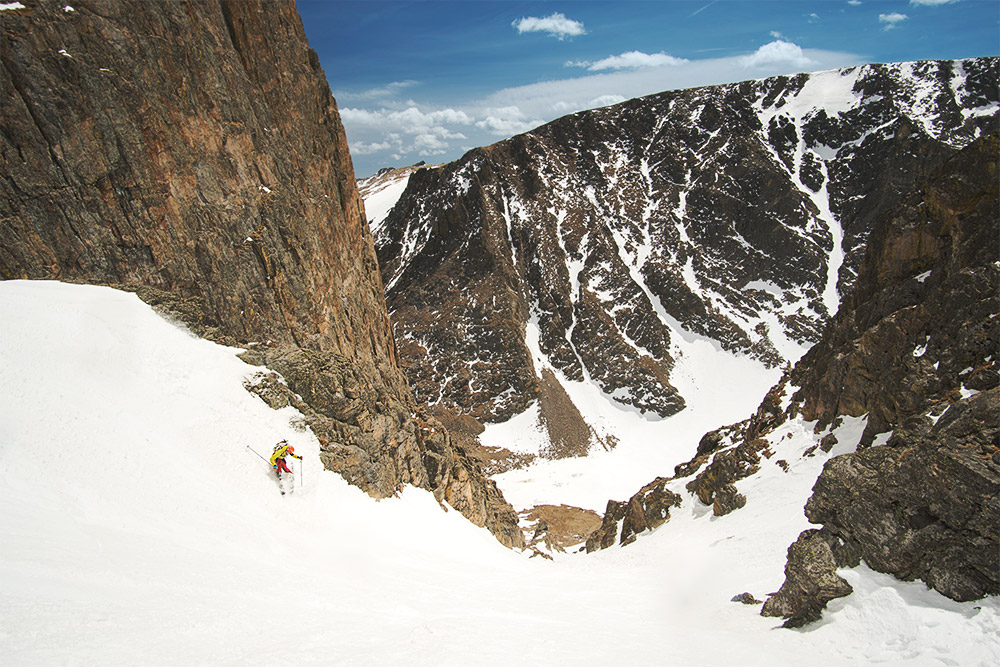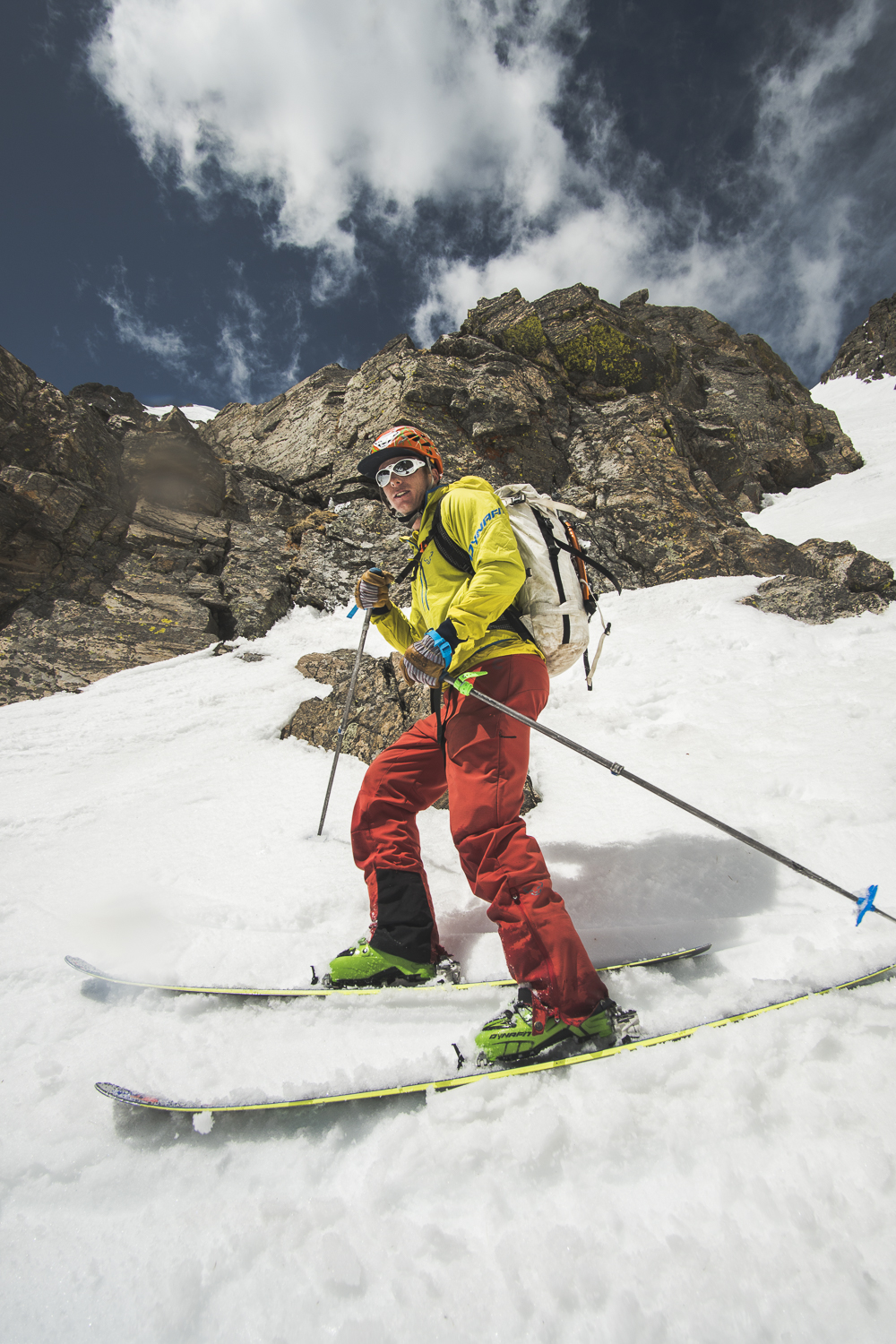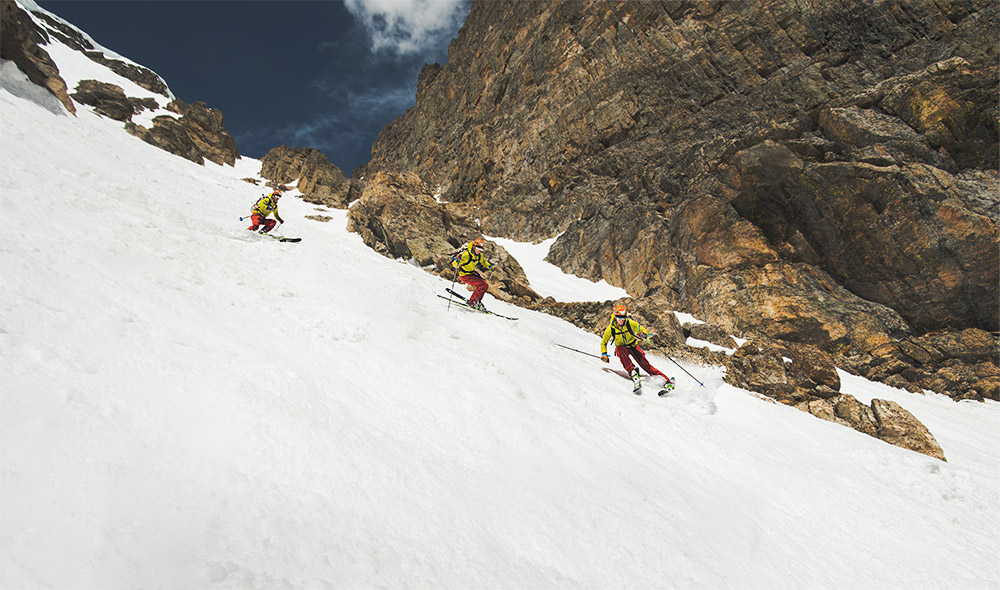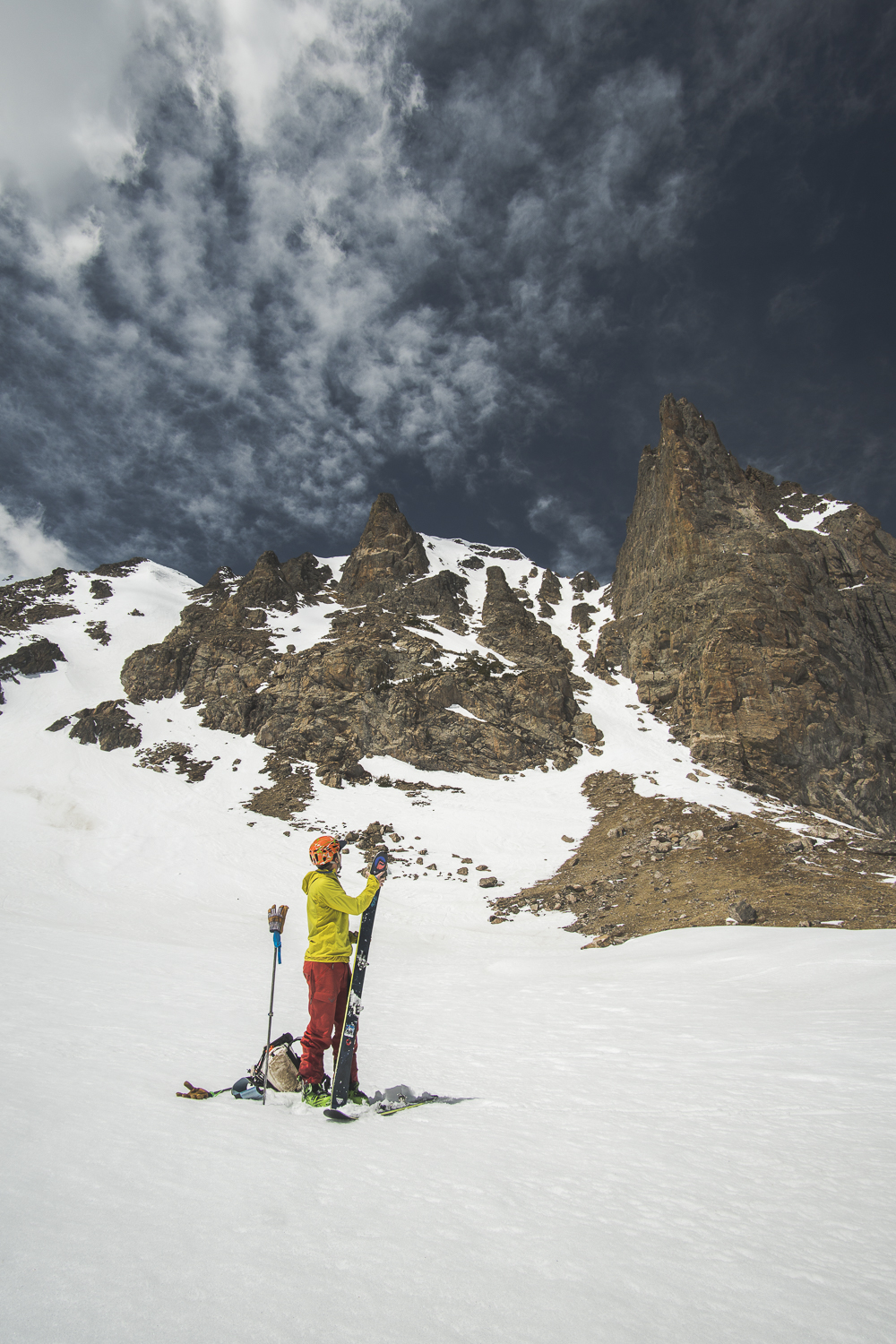 Eric looking back at what we just skied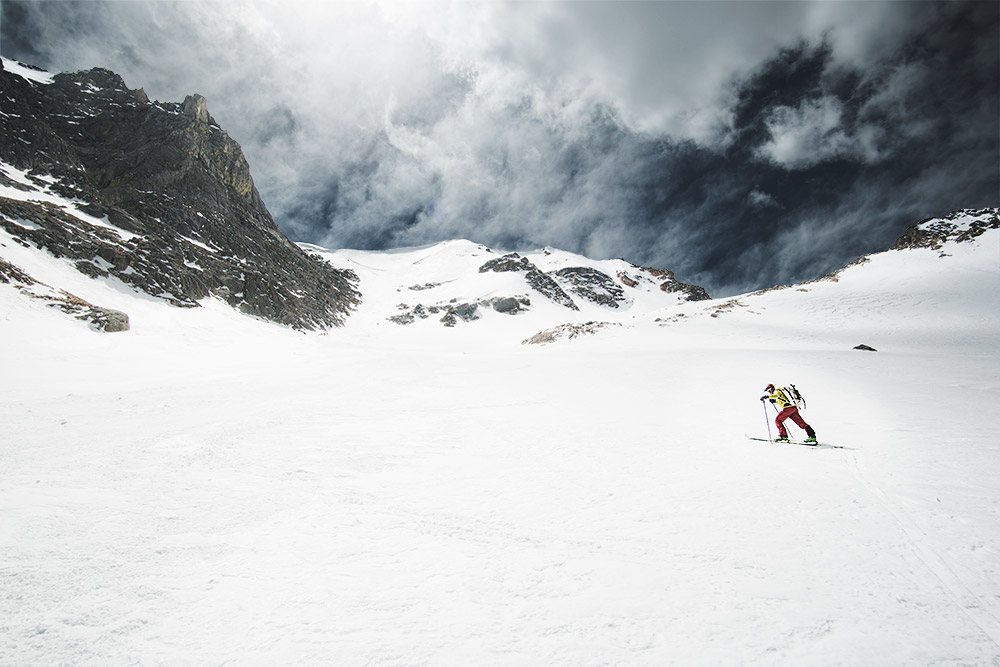 Getting out of Odessa Gorge we decided to not climb the easy way out, the slope above us, but the "S" couloir of Flattop Gully. It was a bit longer, definitely steeper, but maybe more entertaining?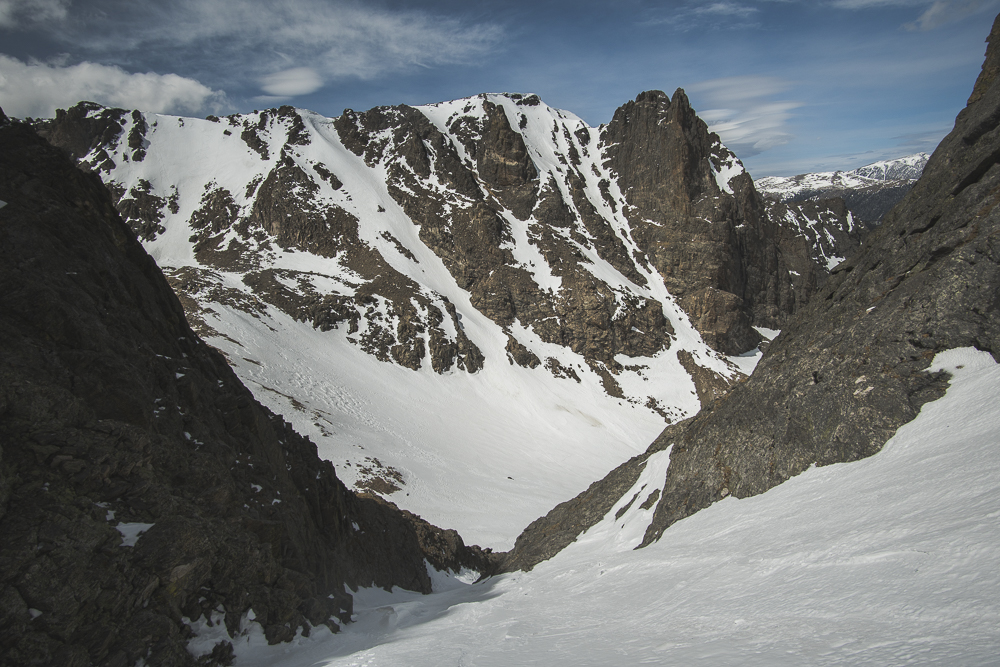 View from Flattop Gully of Notchtop.
The last climb out spent the last of my energy. The snow wasn't being cooperative, and I kept sinking back with every step. Within 100 feet of the summit I decided to try mix climbing the rocks instead. I got stumped by a featureless bulge and was about to head back to the snow when I found a small crack seam that took me in the direction I wanted to go. Laying back on the seam, yarding on my ice tools, I got myself probably 30 or 40 feet above my starting point. The crack petered out and I had to do some balancy slab climbing moves, scary in crampons. Getting locked into another crack system I made my way to the summit, glad that scaring myself drytooling didn't turn out badly. As soon as I reached the summit I found out that I barely had control of my legs on flat ground. They were exhausted. Apparently I need to train for Skimo races with Eric.
The walk across the snowless summit of Flattop took me far too long. We decided to drop into Tyndall Gorge via the Tyndall Headwall, which was incredibly steep. It skied pretty well, but soon all of Tyndall Gorge was in shadow and the sun softened snow hardened immediately.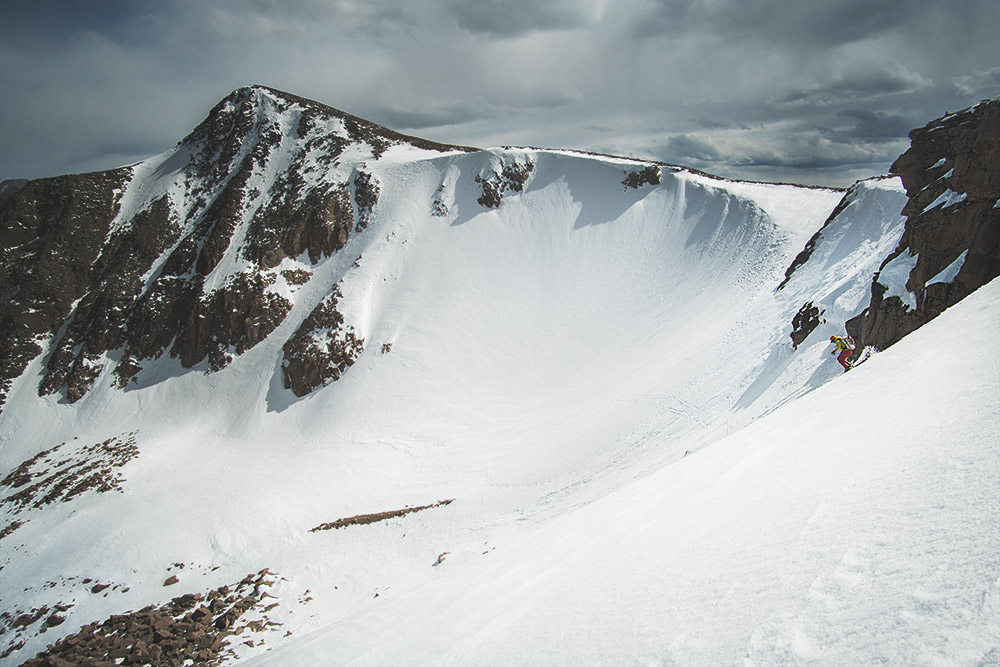 Without full control of my legs and wretched snow conditions, I felt like I'd never skied before. Thankfully, Eric was waiting patiently for me at Emerald Lake. I'd asked for a big day, and he had delivered. I haven't been that tired in a while.